We've received numerous questions from brands and sellers the previous months about the various tactics and tools available to Lazada sellers. To help answer that question, we've put together this article that explains the Lazada Sales funnel in depth.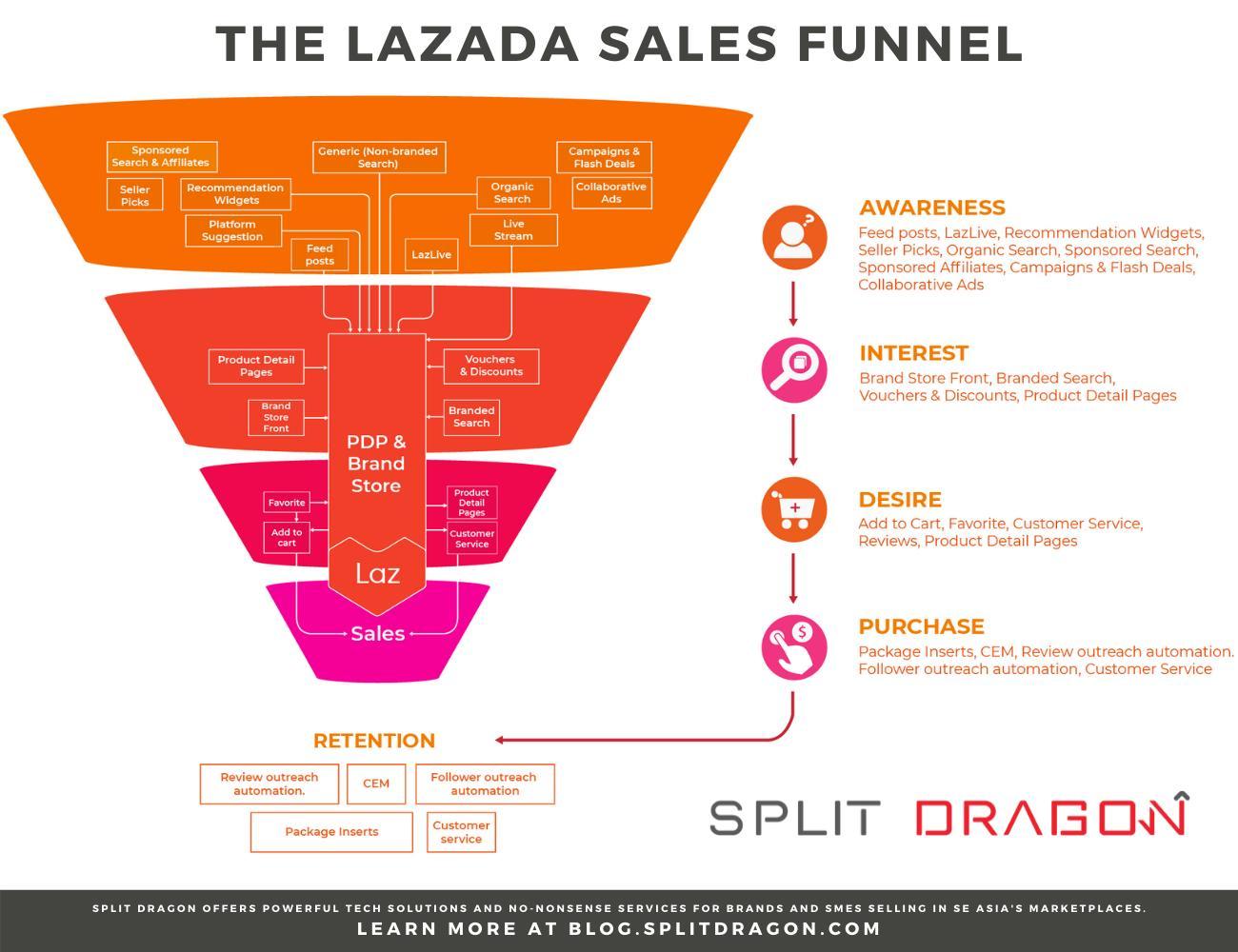 The Lazada Sales Funnel illustrates the paths that a prospective buyer takes from becoming aware of your brand or product up to the point of making a purchase. This includes being discovered in recommendation widgets and search results, building consumer trust with your PDP and Brand Store, upselling, providing good customer service to potential buyers, and collecting reviews efficiently. We will explain all of this in the following paragraphs.
The Importance Of Our Lazada Sales Funnel
As an online seller, waiting for customers to come to you is not an option. The key to successful eCommerce is to look at your leverage points and adjust them strategically. By doing so, you will be able to convert visitors into buyers. 
But if you don't know what the Lazada Sales Funnel looks like, you won't be able to optimize it for maximum sales. Our Lazada sales funnel includes four stages. By assessing your performance at each of these stages, you will be able to hone in on the areas that are most likely to lead to better sales.
The 4 Stages Of Our Lazada Sales Funnel
1. Awareness
Awareness is when potential buyers stumble into your brand or product and become familiar with what it has to offer. 
In the Lazada Sales Funnel, you can bring awareness to potential customers through the following:
This is a feature within the platform that lets you connect and sell products to your customers via live streaming. Check out our past article LazLive: An Overview Of Lazada's Live Streaming Feature to learn more.
We are all familiar with the Facebook timelines where people see the statuses of the pages that they follow. Lazada feed works the same way. It lets sellers post about restock updates as well as the five-star ratings that you get from previous customers. You can also post videos and images about your products and have them seen by followers of your store in the feed section of Lazada's mobile app.
Recommendation widgets are scattered all over the Lazada website. These are basically Lazada's search-related features that recommend products to you based on your customer profile data, past browsing history, and other products that sell well. An example is below in Lazada's "People Who Viewed This Item Also Viewed" recommendation widget: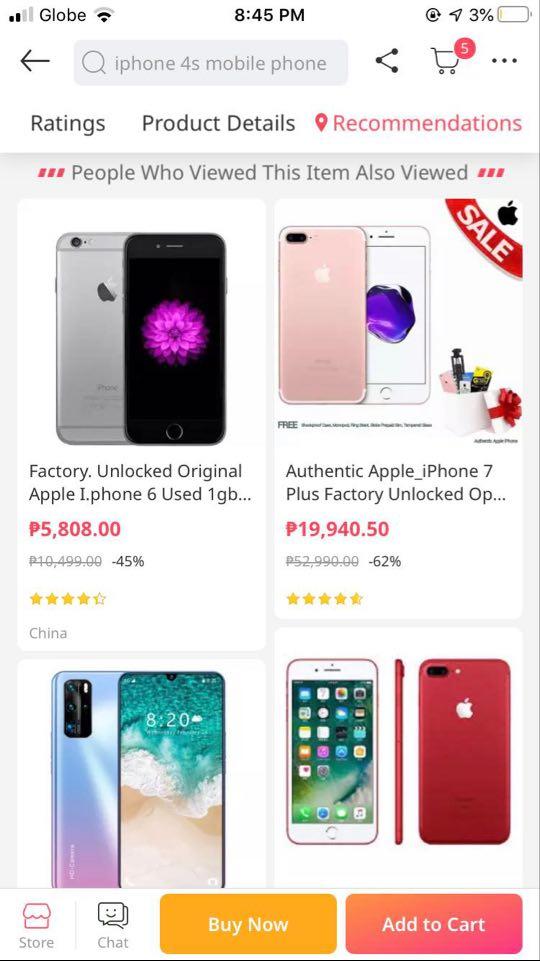 This is a campaign option that lets you select products that you want to suggest to customers. Learn more about Seller Picks on our Lazada Seller Center: Ultimate Guide For Beginners. Sellers should always optimize for Seller Picks and participate when they get the chance because it is free visibility.
Lazada has sponsored search functionality now that lets you bid on keywords to appear in search results and other placements on the Lazada website. This is quite similar to PPC search advertising in Google and Amazon and Shopee MyAds.
This pertains to your organic search ranking in Lazada's search results. You can improve your organic search by optimizing your product listings for SEO. 
These are Lazada-administered campaigns that are free for you to join (if you get invited and meet the criteria of the campaign). Banners are posted on the most visible pages of the website. When a customer clicks on the banner, he will be directed to products that are enlisted in that campaign (including yours). Campaigns also make use of campaign-specific recommendation widgets. Campaigns are a very important part of marketplace eCommerce in SE Asia. 11/11, 12/12, 6/18, Ramadan Campaign, Chinese New Year campaign are examples. But there are also specific categories and brand campaigns too.
Flash deals pertain to discounts applied to products that customers can only avail for a short period before promo expiration. Due to time restraint, people are inclined to take advantage of the opportunity to purchase products immediately at a lower price before the price goes up. Flash deals are prominently mentioned on the homepage and other category pages of Lazada.
Collaborative ads, to be short, are basically just Facebook ads. Your Facebook ad is shown to people who are most likely to make a purchase. Once someone clicks on your ad, he will be directed to your Lazada online store. Collaborative ads let you market your brand outside of Lazada despite not having your own eCommerce website and view the campaign data inside the Lazada Marketing Solutions portal.
Sponsored Affiliates is a program that lets you select products that you want to put up for affiliate marketing. Lazada's affiliate network will take your offer and then your products will receive marketing and visibility from the website of the affiliates. You pay the affiliates with the commission each time they sell one of your products. 
2. Interest
Now that you caught the attention of a prospective, don't let him/her getaway by furthering interest in your brand or PDP.

Continue to capture the interest of the buyer by utilizing the below features and functions effectively:

The brand storefront is a the brand's page reserved. It is a good place to showcase your entire product catalog and brand identity with promised high-quality products compared to regular sellers in the marketplace. 

Branded search pertains to the ability of buyers to search for products within your store versus the entire Lazada platform. This lets you put your own branded products at the forefront when someone visits your online store. 
Vouchers/discounts are also obviously very effective in converting visitors into customers due to making your prices more compelling. Lazada loves it when sellers offer vouchers/discounts and frequently will give your products more visibility in recommendation widgets if you do this.
Product detail pages are the point-of-conversion. For the product detail pages, it's important to make sure that your descriptions are accurate, professional, clear, and SEO-optimized.  SEO-optimized product detail pages get the most visibility in Lazada. Meanwhile, accurate and high-quality descriptions built with Lorikeet will earn you the trust of buyers and help improve conversion rates. It also helps them visualize the product that they plan to buy and feel confident about it.
3. Desire
Lazada implemented two features that will allow potential buyers to take action on the products that catch their eye. These features include:
Favorite – Favorite (or Wish-List) is a mechanism for buyers to add products into their saved list of products that they want to buy. This is commonly done before campaigns so that customers can buy quickly once prices decrease.
Add To Cart – This is the holy grail. Everything you do in marketplace selling is based on the ultimate goal of getting customers to add your product to cart.
In the Lazada Sales Funnel, here are how you can make potential buyers desire your product:
Positive customer reviews  & good customer service – You can get positive customer reviews by consistently providing your customers with good service and proactively requesting reviews. In online selling, this means a fast/reliable shipping and ensuring that they receive high-quality items. Part of that good service also means being responsive and helpful concerning customer inquiries.

Product detail pages – you need to have good product detail pages that clearly communicate what is in the box and what are the benefits and why to buy now.
4. Purchase & Retention
After that customer makes the purchase, the goal is to encourage him/her to come back for another purchase. Retaining customers is just as important as finding new buyers. To keep the customers in your sales funnel, these are what you need:
Package Inserts –

Package inserts pertain to cards or pamphlets that are inserted in a package. It serves as a way to thank customers for the transaction through discounts. The seller would print a QR or numerical code that the customer can use to get a discount on their next purchase. Other times, sellers use the package insert to ask for a review from the customer. 

Customer Experience Management (CEM) – The CEM is usually in charge of organizing and overseeing all the customer interaction and feedback that you get. The aim is to use this information loop to provide a solution to the needs of the customers.
Review & Follower Outreach Automation – Review/follower outreach automation is about creating a strategy for automating your responses to customers to get positive reviews and store follows, as well as how to manage the negative and positive reviews of customers.

Customer Service – Lastly, customer service is a critical part of retention. Make your customers happy, be polite and helpful.
Determining How People Interact With Your Sales Funnel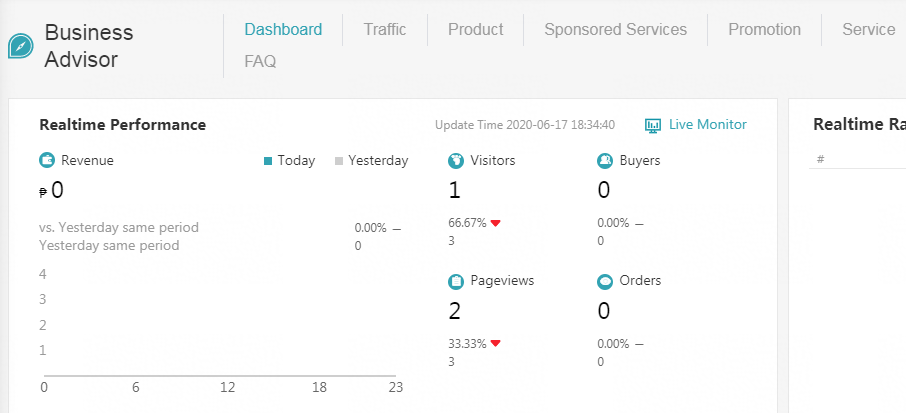 Lazada Business Advisor is the tool that you can use to obtain data on prospective customers' journey thru your funnel.
With the Lazada Sales Funnel in mind, you can pinpoint which areas need improvement. Check out our post on Lazada Business Advisor Overview By Split Dragon to learn about this feature in detail. 
Optimizing Your Sales Funnel Using Split Dragon
Consider Split Dragon as your complete toolkit for your Lazada shop. It provides you with the following features:
Keyword Research

AB Testing

Search Rank Tracking

Competitor Tracking
Keyword Research
The problem with your traditional keyword research is that it is mainly targeting Google searchers. Meanwhile, Split Dragon gives you a keyword research tool that enables you to aim for keywords that people are actually searching on the Lazada catalog. We've written a piece on Keyword Research – How To Find The Best Search Terms For Lazada And Shopee. Check it out to learn more about its benefits and how to use it.

AB Testing
Split Dragon offers an automated AB Testing feature for Lazada product titles, images, and descriptions. You get email notifications each time the software obtains new data about your AB Test. You can use AB testing to test which product listing content positively impacts your visibility in organic search results and your conversion rate.
Search Rank Tracking
As you do your keyword research on Split Dragon, you can also start tracking your search rank for each of your products.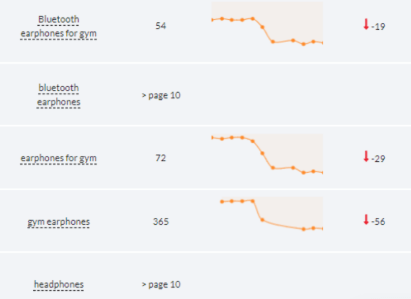 Split Dragon continues to track your progress even when you are not around. You will receive an email notification and reports to update you on the changes in your search ranking. Check out How To Track Your SEO For Lazada And Shopee for more information.
Competitor Tracking
Tracking your competitors lets you see your current position in your niche or category, allows you to react to competitor changes sharply, and benchmark your performance against theirs. Manually keeping an eye on your competitors will demand a lot of time and effort from your end. But Split Dragon lets you automate the process. Simply enter the store URL or product URL of your competitors, then receive email alerts if changes occurred on your competitors' store or products. Learn more about it on our post Competitor Intelligence: How To Track Competitor Stores In Lazada And Shopee. 
Conclusion
Bringing customers into your sales funnel can be complicated unless you arm yourself with the right data. The key is to assess your performance at each step of the Lazada funnel and try to find action items that will help you improve.
To recap, the four stages of the Lazada Sales Funnel are:
Awareness

Interest

Desire

Purchase & Retention
With these key areas in mind, you can easily optimize your sales channel by efficiently utilizing Lazada Business Advisor and Split Dragon.