Facebook is constantly evolving and introducing new tools to help businesses thrive online. One of their latest releases—Collaborative Ads—just so happens to be a gamechanger for eCommerce. The social media giant discovered that brands were having a hard time building ad campaigns that featured product information and helped their respective customers make smarter purchasing decisions. It's even harder when brands and retailers run separate campaigns as there tends to be limited transparency on each party's strategy. In response, Facebook came up with Collaborative Ads to make campaign creation and management a piece of cake for both brands and retailers. This feature empowers brands to take full control of ad messaging and be responsible for providing up-to-date product data.
What Are Collaborative Ads?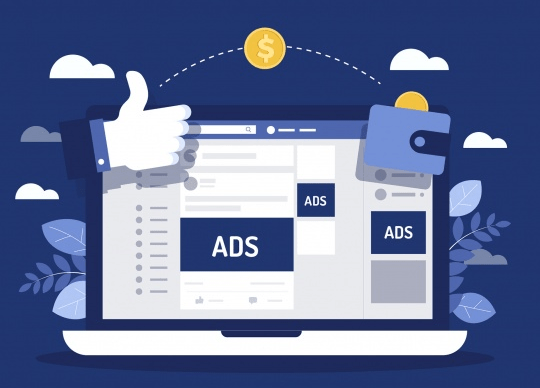 Collaborative Ads are Facebook's gift to brands, helping them drive sales to their websites through dynamic ads. The feature allows brands that sell products through retailers and merchants to run direct sales campaigns on a segment of their catalog and lead their target consumers straight to the retailer's website or mobile app. 
Even brands without their own e-commerce sites can leverage this tool. As per Facebook, all brands need to do is deploy dynamic ads that show the right products to people who have a genuine interest. That way, only consumers who are likely to buy the product will be directed to the retailer's site, app, landing page, or anywhere else on the Internet where the product can be purchased. 
It's important to note that Collaborative Ads are only suitable for certain businesses. You'll have to be sure of two things: 
There are participating merchants on Collaborative Ads who sell your products.

Your products have a high demand and are constantly looked up and purchased online.
How Can Collaborative Ads Benefit My Business?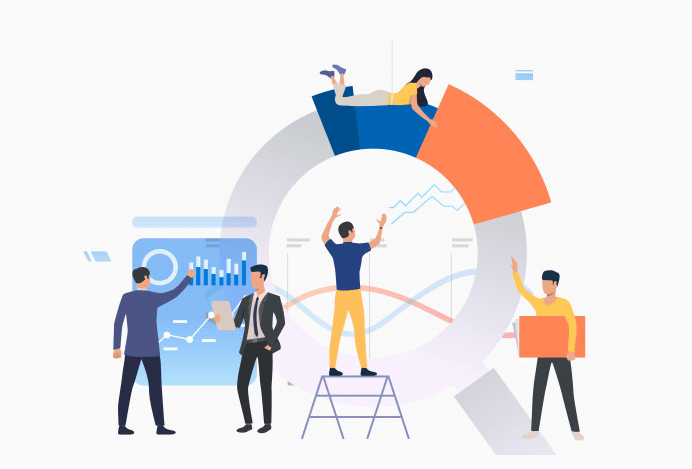 Before Collaborative Ads were developed, brands that maintained strong eCommerce sites or managed popular storefronts in marketplaces found it challenging to leverage digital marketing to their advantage. This is because they largely had to rely on retailers to help them market and peddle their products. Thanks to Collaborative Ads now acting as the middle man, brands can generate campaigns for their entire catalog without being reliant on retailers. 
What Collaborative Ads can help brands with:
Highlighting and showcasing relevant products to people who have higher chances of making a purchase

Driving traffic with their products straight to the retailer's website or app

Optimizing online ads to boost online sales

Keeping tabs on the impact of campaigns on conversions

Automatically updating existing ads when product availability or price changes

Knowing advertising costs upfront
What Collaborative Ads can help businesses with:
Harnessing a better partnership with brands

Generating more sales through brands' advertising and marketing initiatives 

Gaining more visibility and expand market reach through the various collaborative campaign by partner brands

Driving more traffic to the website without much heavy lifting

Easing the burden of promoting as brands can now create their own campaigns
How Do Collaborative Ads Work?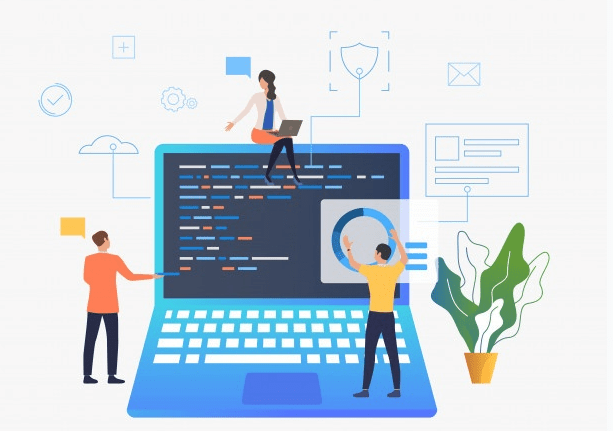 To better illustrate how Collaborative Ads work, here's an example. Say you have an online store on Lazada selling handbags. You don't have a standalone e-commerce store, relying on Lazada to market your shop online.
Now, with Collaborative Ads, you can build dynamic ads that highlight your shop's top designs or any other products you wish to generate more sales for. Facebook will then show the ad to shoppers who are most likely to purchase. When they click on the ad, they will be redirected to your store on Lazada either via website or app, helping them complete the purchase quickly. 
With Collaborative Ads, Lazada sellers can market as if they had their own e-commerce shops as Facebook can easily manage and measure campaigns to drive more sales.
How Do I Get Started With Collaborative Ads?
Before you get started with Collaborative Ads, you must find a merchant in your region that sells your products. The next step is to create a new ad account that will solely be reserved for deploying Collaborative Ads. After that, you'll receive a catalog segment from your merchant partner, which you're free to review. Accept the terms and conditions to begin.
Now, to start building a Collaborative Ad, here's what you'll need to do:
Head on over to the Ads Manager and select the specific ad account you created for Collaborative Ads. 

Click "Create Ad" and choose the "Catalog Sales" objective. Select the catalog segment the retailer has previously shared with you. 

Create product sets and ad sets within the segment as needed. You're free to set your own budget and bid strategy, as well as choose your target audience, ad placement, and ad format. You can experiment with many types of ads, including Carousel, Single Image, or Collection. 

Run your campaign!
Make sure to use visually striking images to catch the attention of your target audience. It's also crucial to make sure that all links will lead to the retailer's website and not your own e-commerce site. Once your campaign is up, you and the retailer will gain access to real-time reporting and analytics of the campaign. 
Best Practices For Creating Collaborative Ads
To make sure that your campaign performs spectacularly, here are some tips to keep in mind:
Use product sets in your catalog segments. During ad set creation, build a product set of the items you want to run ads for. Ideally, these will be the products you want to highlight. 

Instead of filtering using IDs, use brand names or product names. When you opt for IDs as filtering options, the changes on the retailer's side may directly affect the items included in your product set.

Target a broad audience to reach more people. When you showcase your ad to a wide demographic, you can help bring more customers to your product pages on the site or app, which can then help grow the retargeting audiences.

Take advantage of retargeting. That way, you'll be able to repeatedly reach people who have browsed your products on the retailer's site or app. 

Leverage automatic placements. When creating ads, make sure that you select all available placements so your ad is visible in as many places as possible. Select Feed, Instagram, Audience Network, and Messenger.
In Conclusion
Even if you don't have a standalone e-commerce store, you'll have the chance to drive more traffic to your store and generate sales, all thanks to Collaborative Ads. 
Ready to develop a better understanding of your Lazada store than ever before? Get in touch today to see what we can do!