Lazada is a fantastic avenue to use when selling to consumers in Vietnam, Thailand, Singapore, the Philippines, and more—even when you're short on capital. With more roughly 200 million (and counting) visits monthly, Lazada is a platform where lucrative opportunities are nearly limitless. Currently, there are 300 million stock keeping units (SKUs) on the site, many of which engage in 3C products, home goods, toys, fashion apparel, and sports equipment. Demand will only grow from here! If you're considering to become a Lazada international seller, here's what you need to know:
What Is A Lazada International Seller?
Since Lazada is an eCommerce platform that caters to various countries in the SE region, a lot of people ask if being a Lazada seller automatically makes them a Lazada International Seller. The answer to that is "no". 
To sign up as a Lazada seller in your country means that you will be able to sell products online using the Lazada platform (but only within your country's vicinities). 
A Lazada International Seller (or crossborder seller) is someone who can operate his business throughout all the Lazada platform. This means if you have a business that is headquartered in Singapore, as a Lazada International Seller, you will also be able to sell your products to other Lazada regions such as the Philippines, Vietnam, Thailand, Indonesia, and Malaysia.  
What Fees Do I Need To Pay In Lazada Center?
At this time of writing, Lazada does not charge its sellers (crossborder or otherwise) any monthly or fixed fees. This means that you do not have to pay upfront as you create your Lazada store.
Fees are only charged each time you make a sale. If you are a regular seller, the payment would be 2% of the sum of payment that you received from the transaction. And then it is 2% to 4% for crossborder Lazada sellers. The approximate commission fees on your sold products would largely depend on the Lazada region you are selling from. 
What Can I Sell On Lazada?
Lazada lets you sell numerous types of products except for the following:
Weapons, chemicals, or toxic materials

Obscene or vulgar images

Types of religious or political items

Software that's pirated or harmful

Telecommunications equipment

Food items that aren't compliant with the Food Regulations or liquids that are over 20CL in volume
It is also important to note that your products need to fit into a package that isn't any bigger than 300cm x 300cm x 300cm.
Why should I sell on Lazada? 
The scale of Lazada's online presence is the principal reason it's worth pursuing. Since it primarily caters to Southeast Asia—currently the fastest growing eCommerce market in the world (surpassing China)—you will get the opportunity to sell your products to millions of people.
Lazada also accommodates cash on delivery as a payment option, which cannot be said for other major platforms like Amazon. You'll be able to tap into a market that doesn't have access to credit and prefer transacting in cash instead.
Add all these to the fact that Lazada is friendly to new sellers. Unlike China's Tmall Global or JD Worldwide, it has a lower barrier to entry, allowing almost anyone to sell their products to an ever-expanding consumer base. 
If you're looking to grow your business in Asia, selling on Lazada can be the best move you make!
Can Individuals Become An International Lazada Seller?
If you want to qualify to sell on Lazada, it's a must that you have a registered company and accompanying documentation to support that. You will also be asked to provide a business license, so you should be able to present one, should you be asked to.
Do I need to set up one account for each country to become an International Lazada Seller?
One of the best things about selling your products via Lazada is it lets you streamline your operations. As a result, you're allowed to manage all your platforms with only one account.
Where is Lazada available?
While Lazada is open to sellers hailing from other countries, it mostly operates in major ASEAN countries, including:
Vietnam (Lazada.vn)

Singapore (Lazada.sg)

Malaysia (Lazada.com.my)

Thailand (Lazada.co.th)

Philippines (Lazada.com.ph)

Indonesia (Lazada.co.id)
Should I use Fulfillment by Lazada (FBL)?
If you're not planning on fulfilling the orders by yourself, then know that Lazada can do the heavy lifting for you through their Fulfillment by Lazada (FBL) service. Their team will handle all the storing, picking, packing, and delivering items. They have massive fulfillment centers that allow them to do this efficiently on behalf of multiple sellers. 
Of course, FBL requires you to pay additional fees in exchange for taking care of your products. Keep in mind, however, that the prices may vary depending on the size of the item. Choosing the FBL route also requires that you attend an onboarding session so that they can acquaint you with everything you need to know about selling on Lazada. Once you've been through the official processes, you can begin arranging for your goods to be delivered to their warehouse.
After a quality control check, your warehouse system will be updated, and you will be able to start selling your products. Remember, however, that it's your responsibility to monitor your own inventory and replenish your stock when necessary.
What are my other options for order fulfillment As A Lazada International Seller?
If you don't want to self-manage delivery or opt for FBL, you can also choose to import your products to other ASEAN countries via fulfillment services. For instance, Vietnam has a company called boxme.asia, which helps international eCommerce companies import and store products in the country and aid in delivering the products without requiring the sellers to register a local company. 
How do I manage customer returns?
Returns are standard in the eCommerce world. Fortunately, Lazada sellers don't have to fret—Lazada will handle it all! Items are typically shipped back to the sorting center in Hong Kong and back to your inventory, ready to be sold to a different customer. You also won't have to pay any additional import duties. 
If you plan on becoming a Lazada seller, Split Dragon has all the tools and resources that you will need to achieve success on this fast-growing eCommerce platform. Get in touch with us today to see how we can help. 
What Are The Things That I Need To Get Started As An International Lazada Seller?
Here are the prerequisites to becoming a crossborder/international Lazada seller:
An email and phone number under Lazada's core SEA markets such as Mainland China, Japan, Macau, Hong Kong, South Korea, Taiwan, Austria, Australia, Belgium, Brazil, Canada, Switzerland, Germany, Spain, France, India, Italy, New Zealand, Sweden, Turkey, United States, and the United Kingdom. 

A business license

An Alipay account (Only if your main store is headquartered in Mainland, China)
How To Actually Become A Lazada International Seller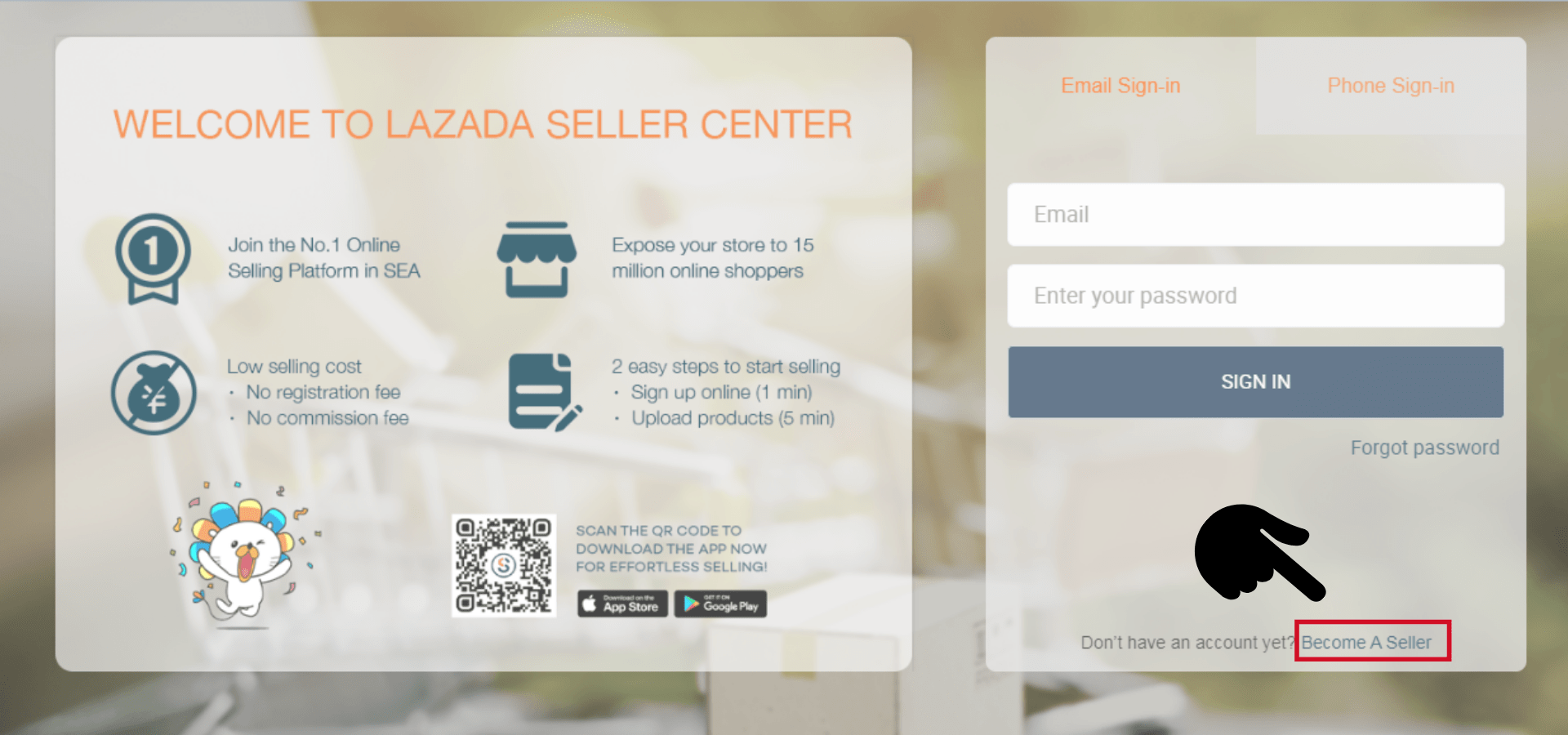 First, you need to go to Lazada Malaysia Seller Center and then click Become A Seller.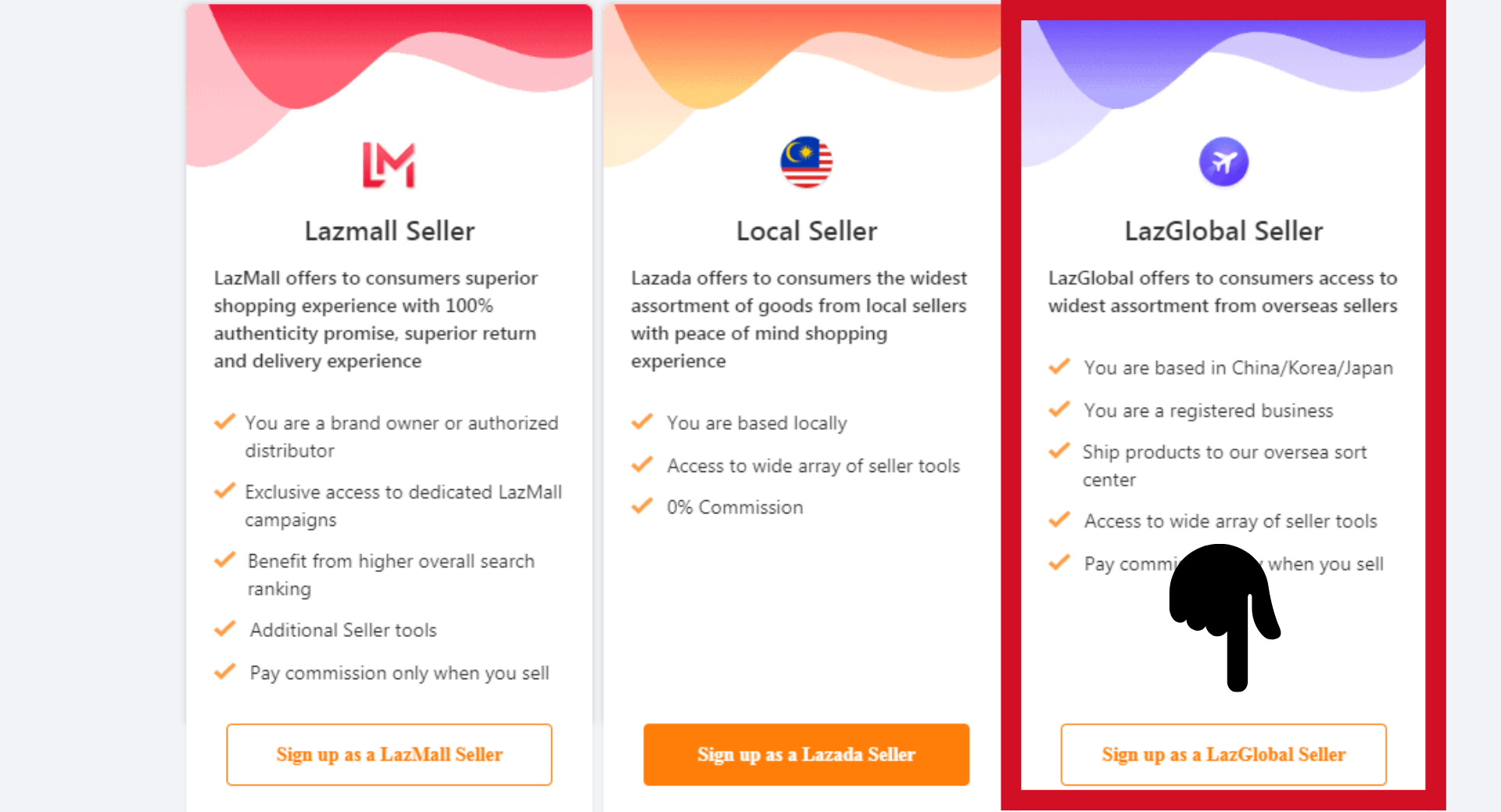 Now, you get to choose what kind of Lazada seller you want to be. Choose LazGlobal Seller.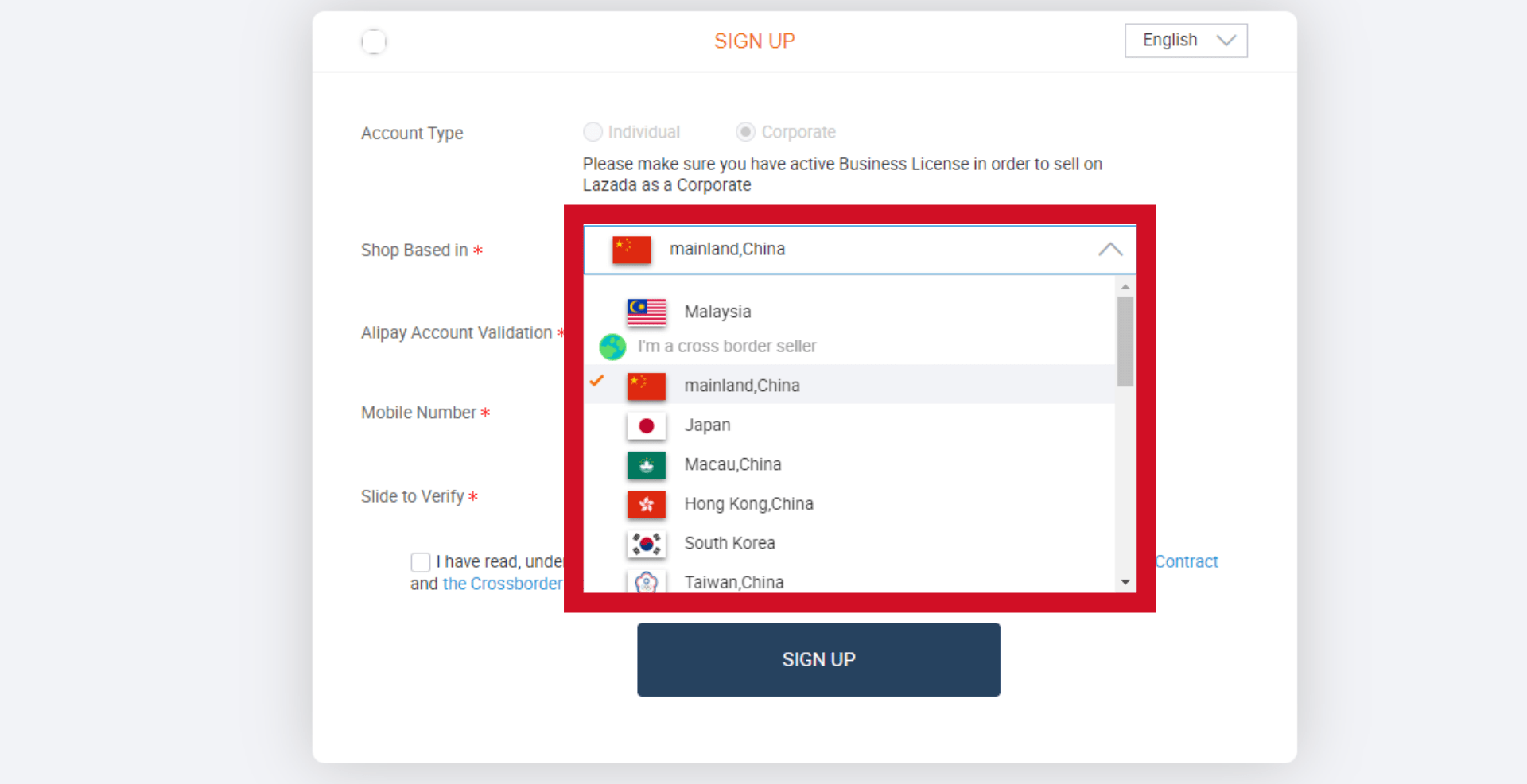 You will be directed to LazGlobal's sign-up page and will be made to select which location you will be selling from.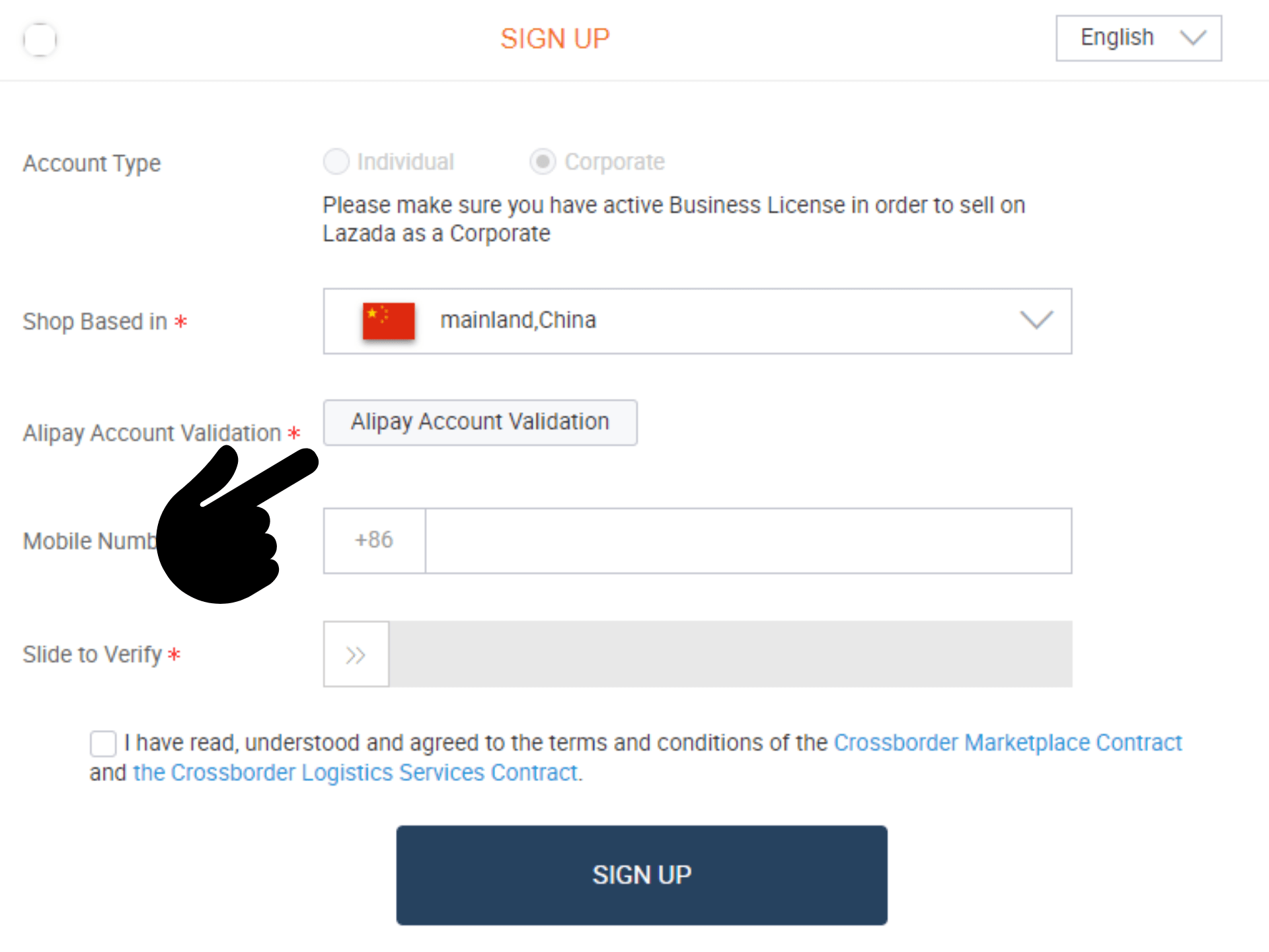 If your store is from Mainland, China, click on the Alipay Account Validation.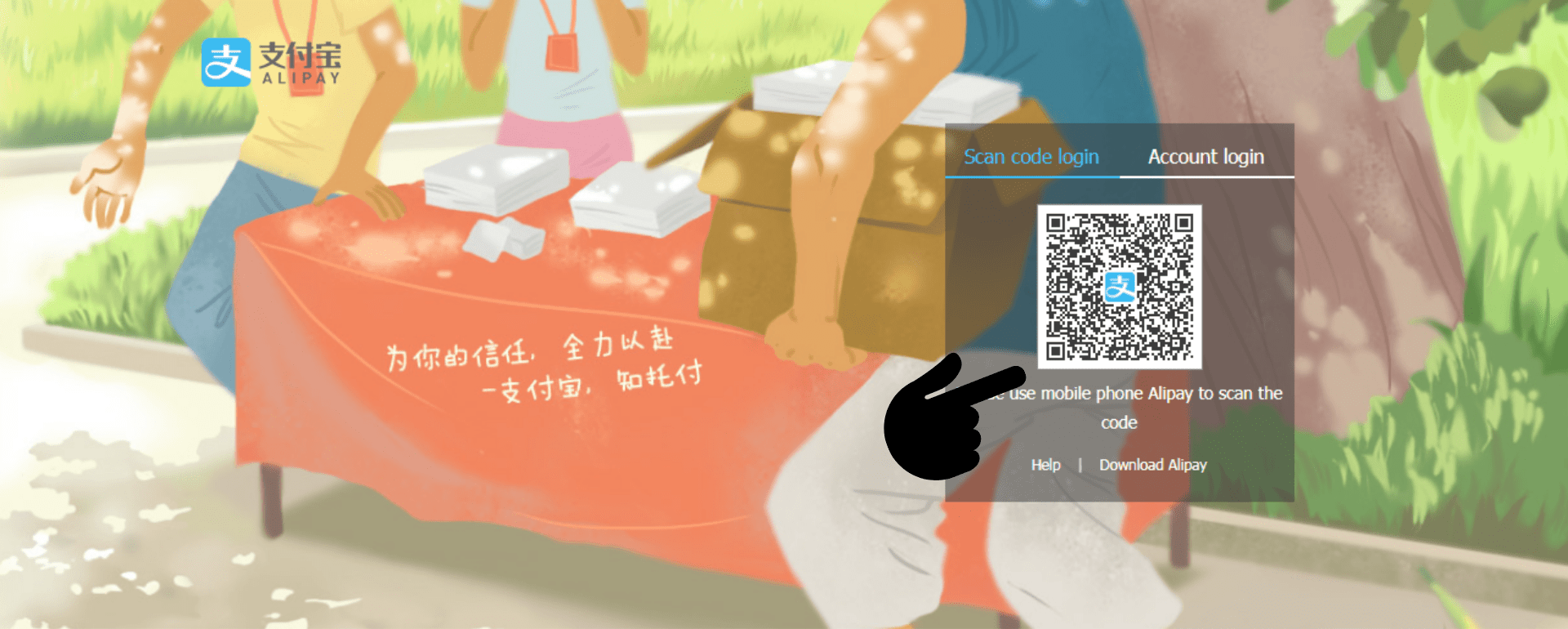 As you are directed to the Alipay authorization page, use your Alipay mobile app to scan the QR code as indicated in the image above. 

You also have the option to simply log in to your account.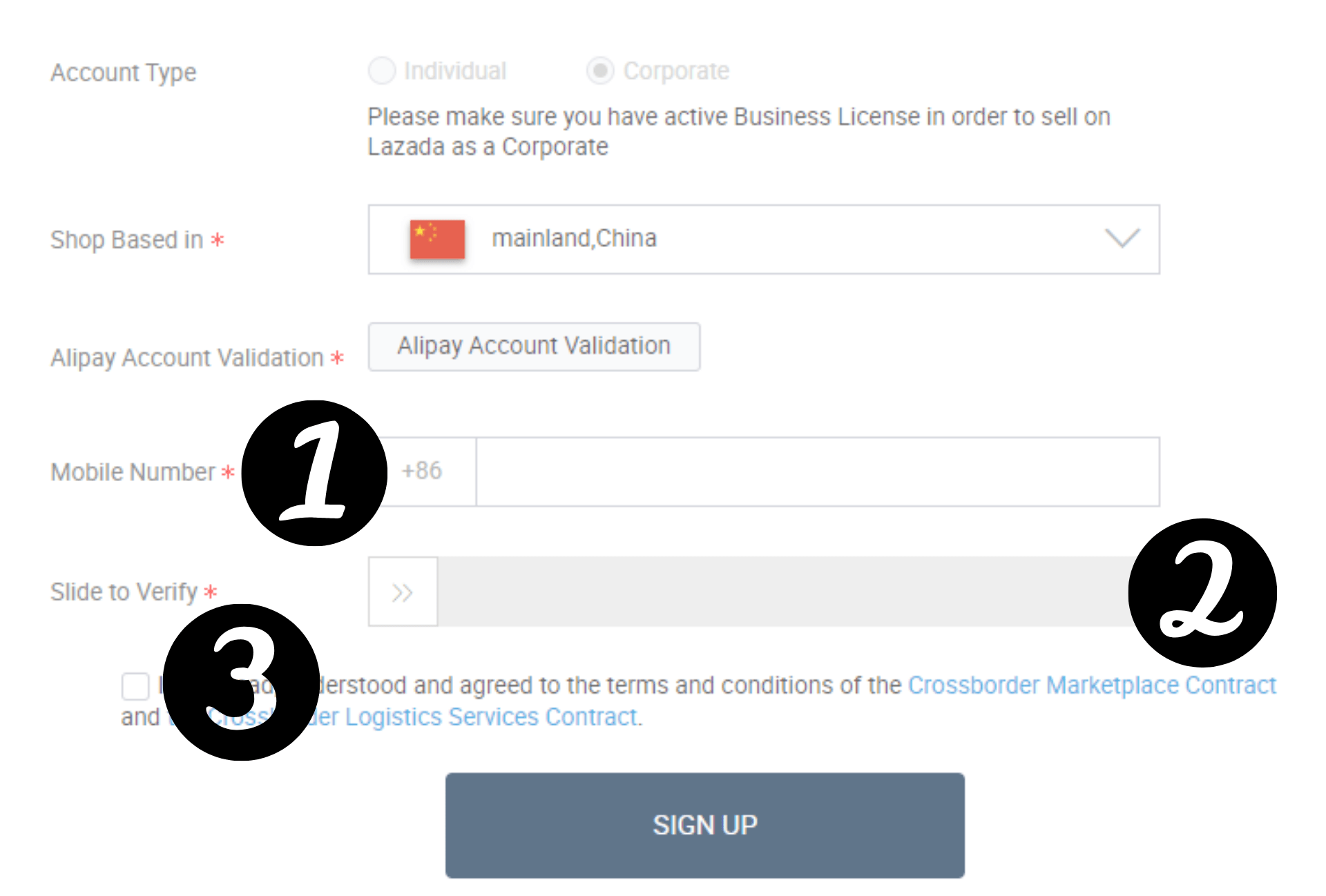 To complete the process, simply enter your mobile number, fulfill the slide verifier, tick the T&C box, and click Sign Up.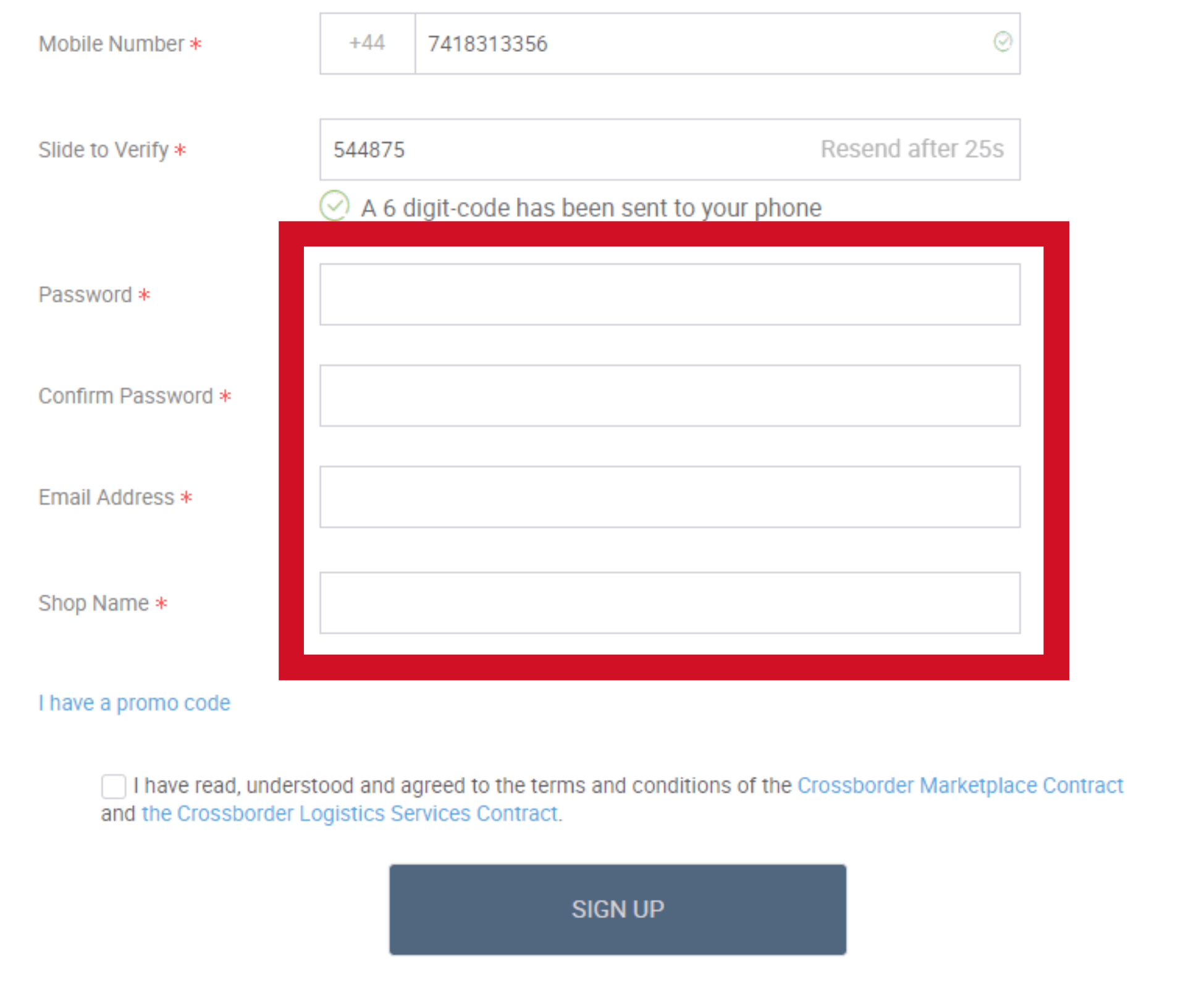 If your store is not located in Mainland China (but is in the aforementioned places at the beginning of this section), you only have to enter your phone number and fulfill the slide verifier to sign up. 
Verifying And Validating Your LazGlobal Account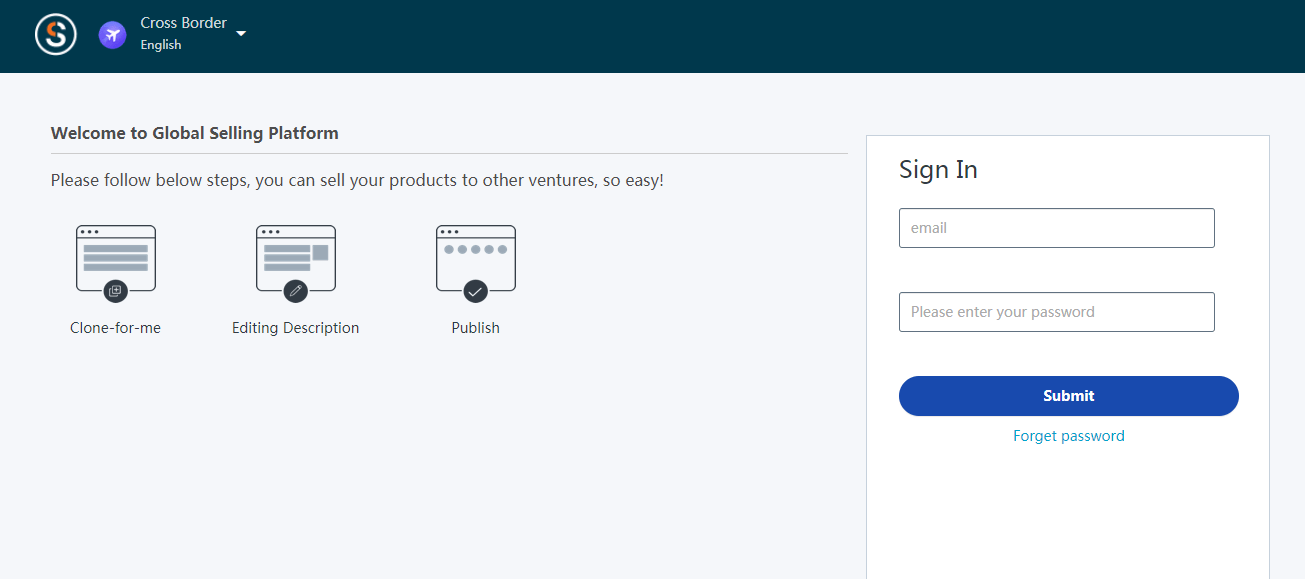 After you enter your phone number and fulfill the slide verifier, you will receive a verification number from Lazada which you will have to enter into the form (as illustrated above). 
New entry fields will appear. Provide the information that is being asked and then click Sign-Up. 
You will be directed to the LazGlobal or Lazada Cross Border login page. Enter the email and password that you used to register your account and then click Submit. 
Managing Your Address Book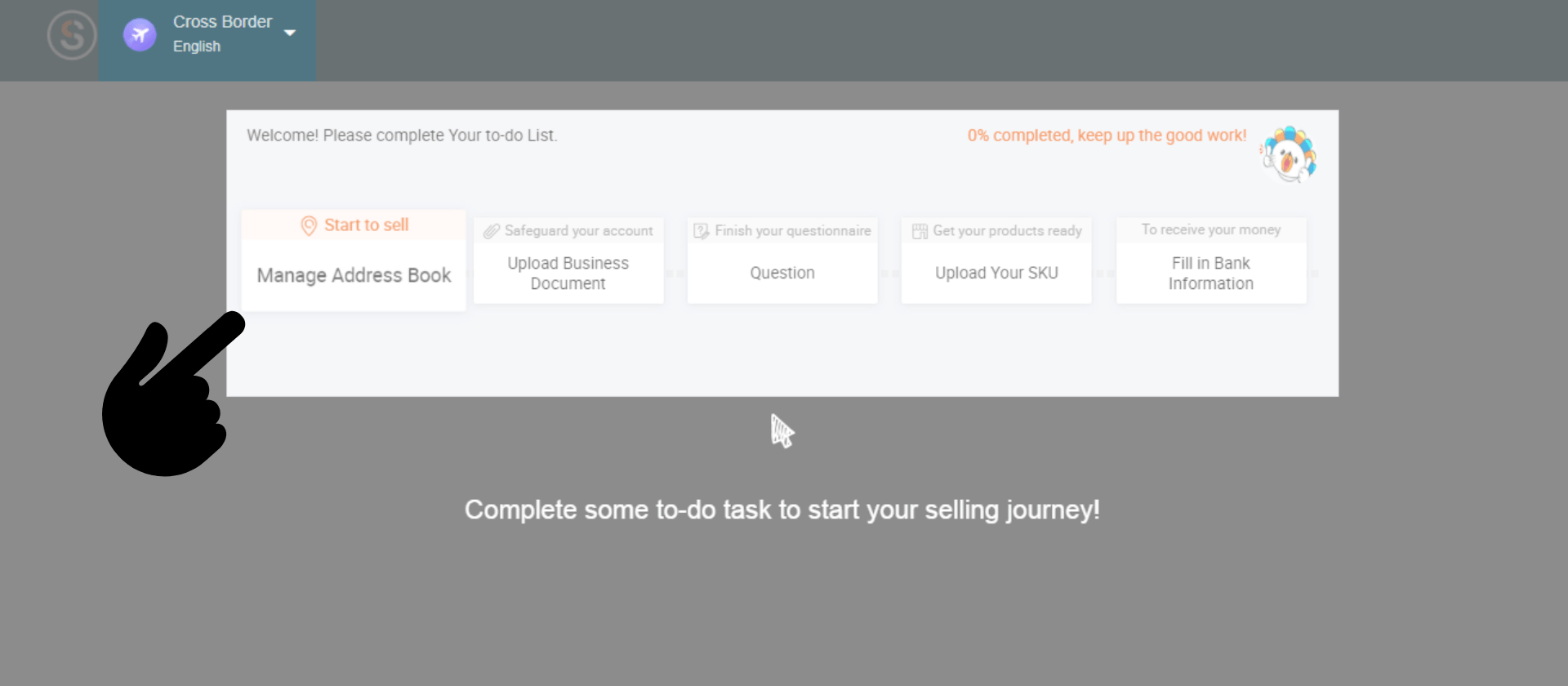 You will have to start off with a couple of initial tasks starting with managing your address book.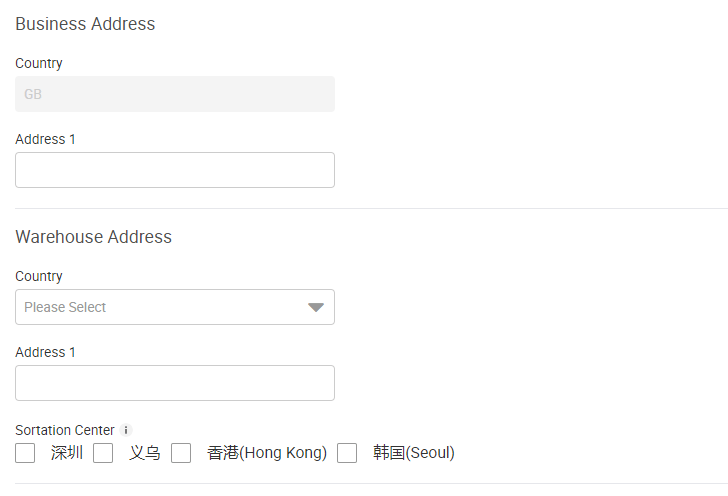 You need to provide information on your business, return, and warehouse address. 
Uploading Your Business Documents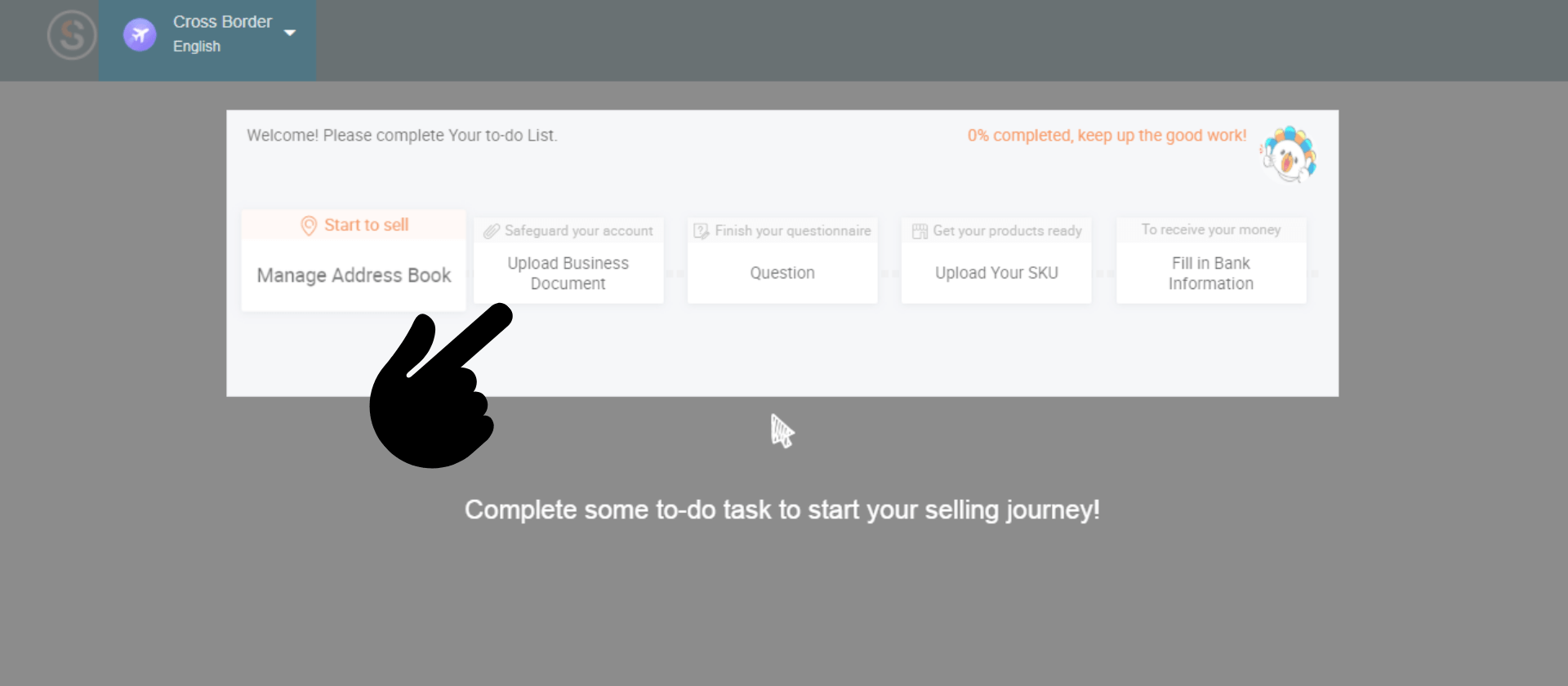 The next thing you need to do is upload your business documents.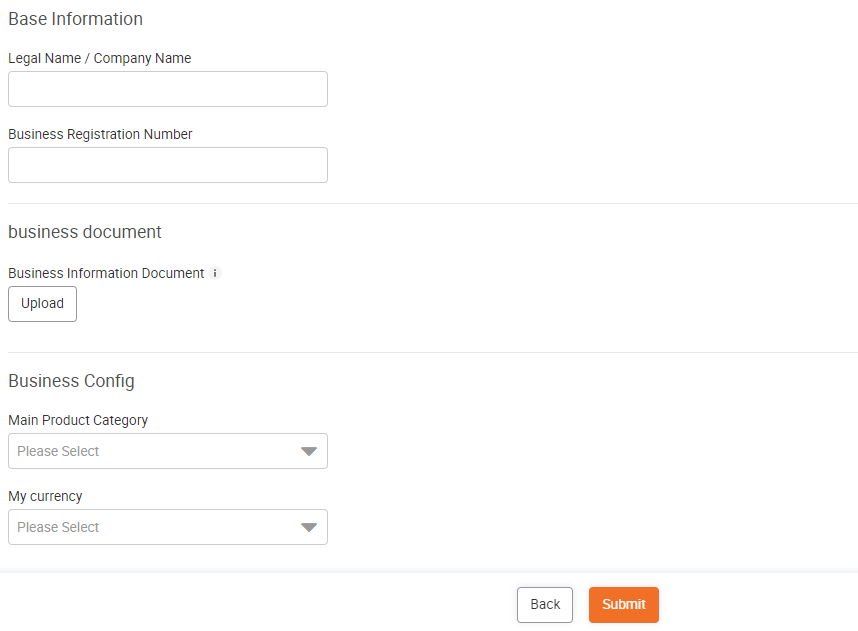 Enter your company name (or your own legal name) and business registration number. You need to upload a document serving as evidence of business ownership in the location that you stated. 
You also need to select the main product category your business specializes in. Indicate the fiat currency that you use to operate your business and then click Submit. 
Answering A Seller Survey (Mandatory)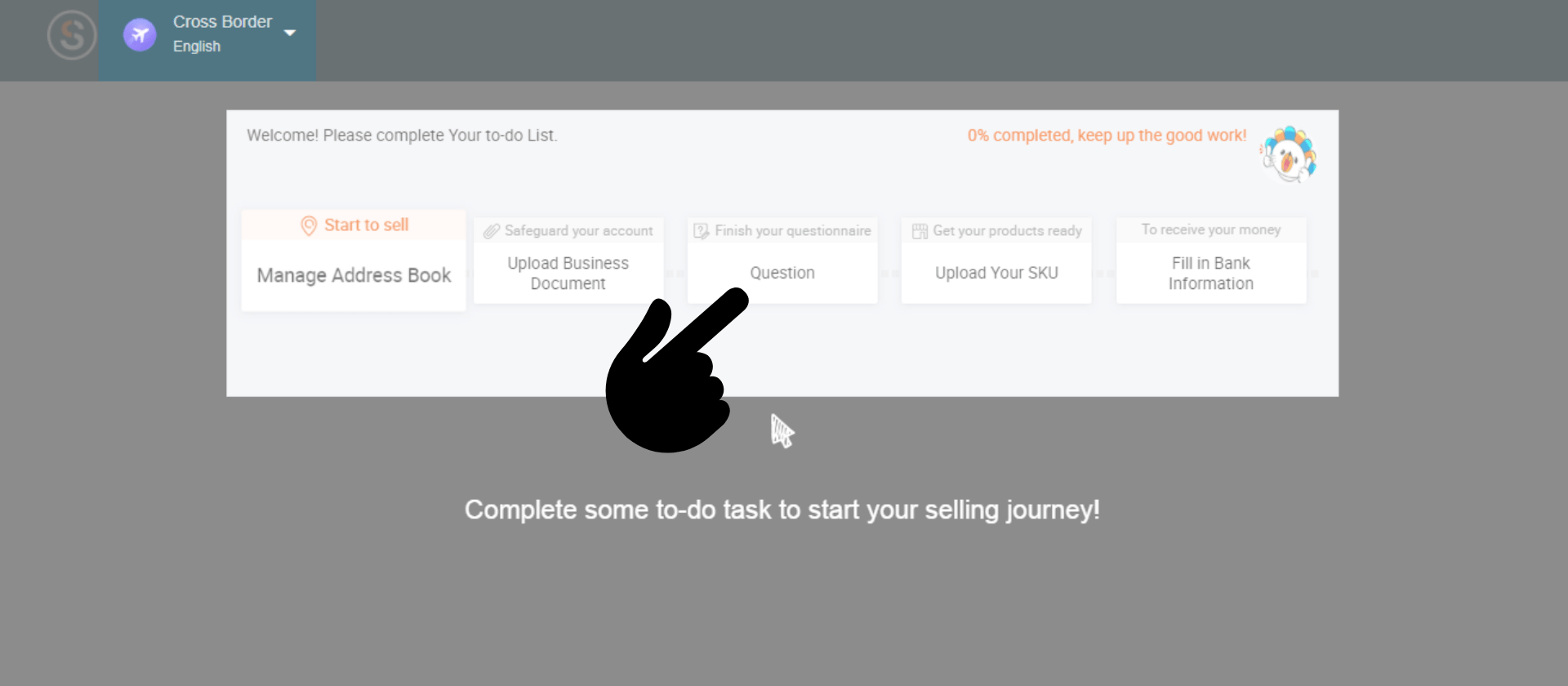 You also need to answer a questionnaire.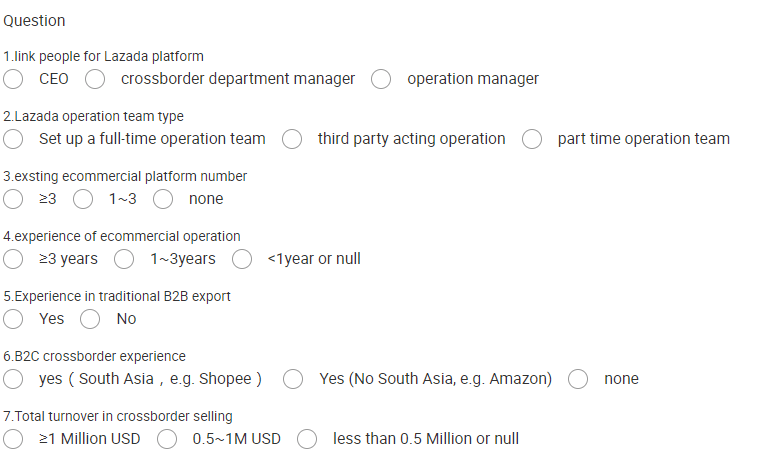 The image above shows you some examples of the type of questions you need to answer. Click Submit once you are done answering them. 
Uploading Your SKUs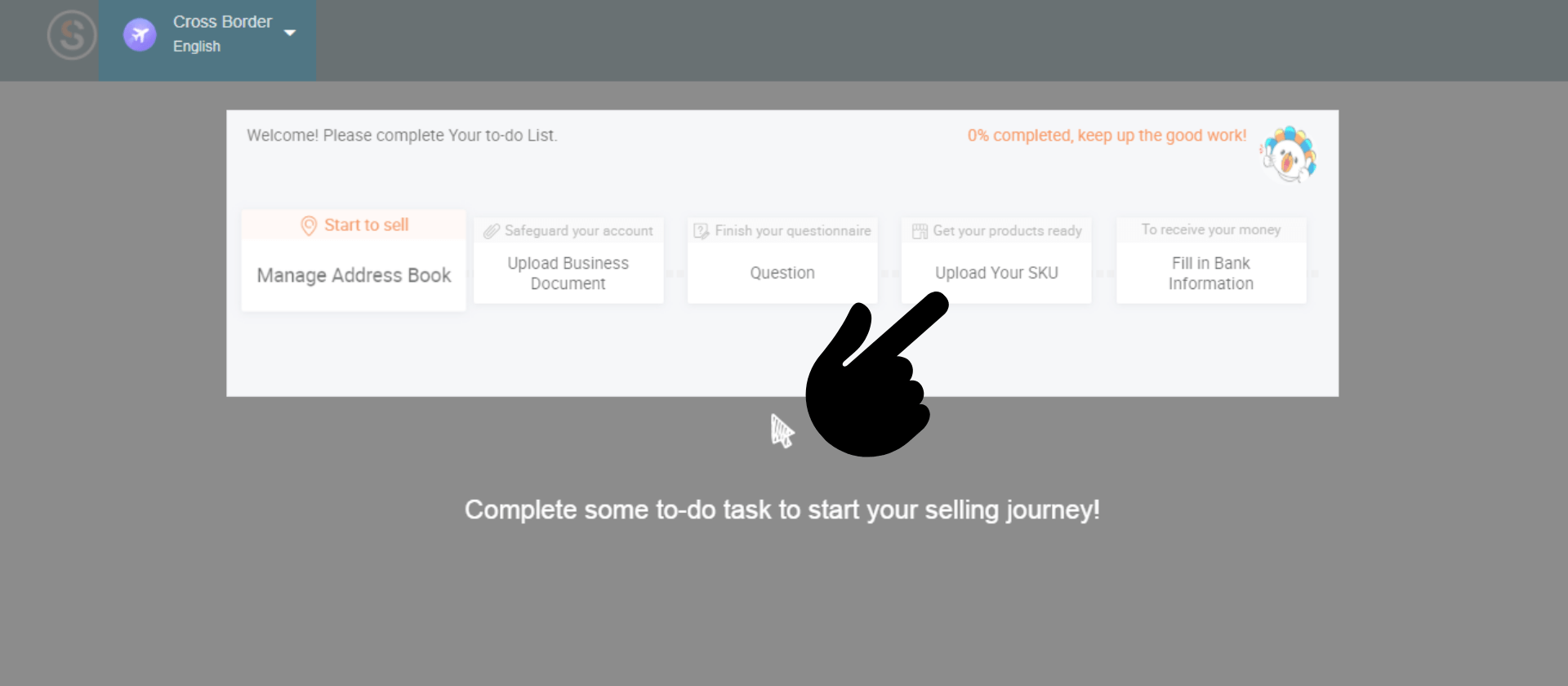 It's time to get your products ready by uploading your SKU. 

Indicate the name of your product, its category, brand, model, and if it contains dangerous materials. Take note that the Lazada crossborder platform will not let you publish the product if it is a dangerous good.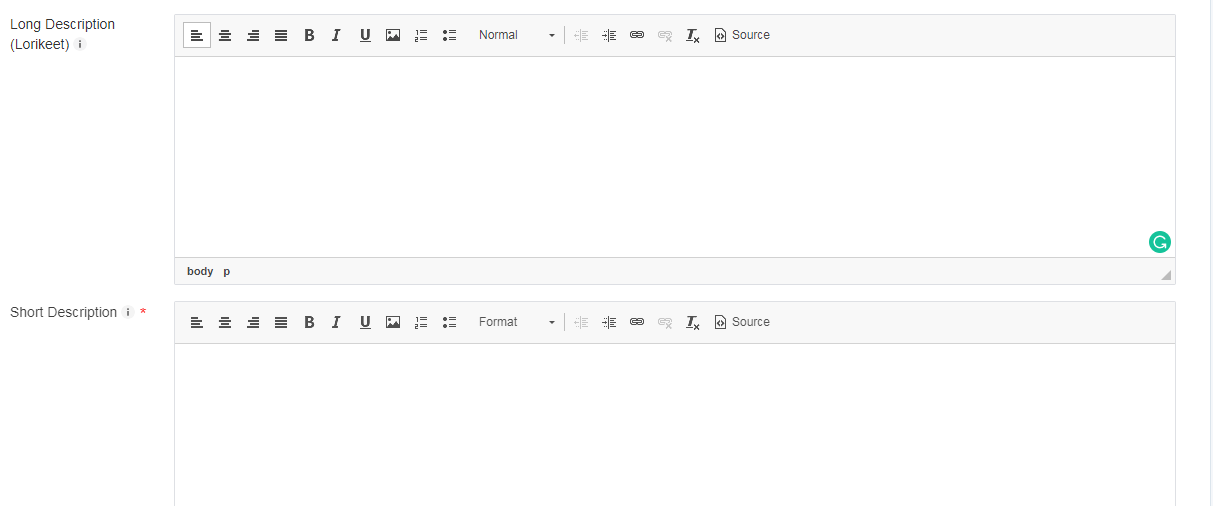 You need to supply a long and short product description for the item that you are uploading. 

Provide a video URL for the product if you have one. This will make your item a lot more attractive to buyers. 
Determine the warranty type, warranty period, and warranty box that you offer along with the purchase of the product. 
You also need to indicate what the customer can expect from the package. Indicate what the inclusions are. 
You also need to upload your product images. 

There will also be a package weight and package dimension entries that you need to fulfill. 
Afterward, it is time to enter the SKU information such as the Volume in terms of ml and the scent (this information can change depending on the nature of the product you are trying to sell. Since we will be publishing a product listing for).

You can add different varieties for your product by clicking on Add A New SKU.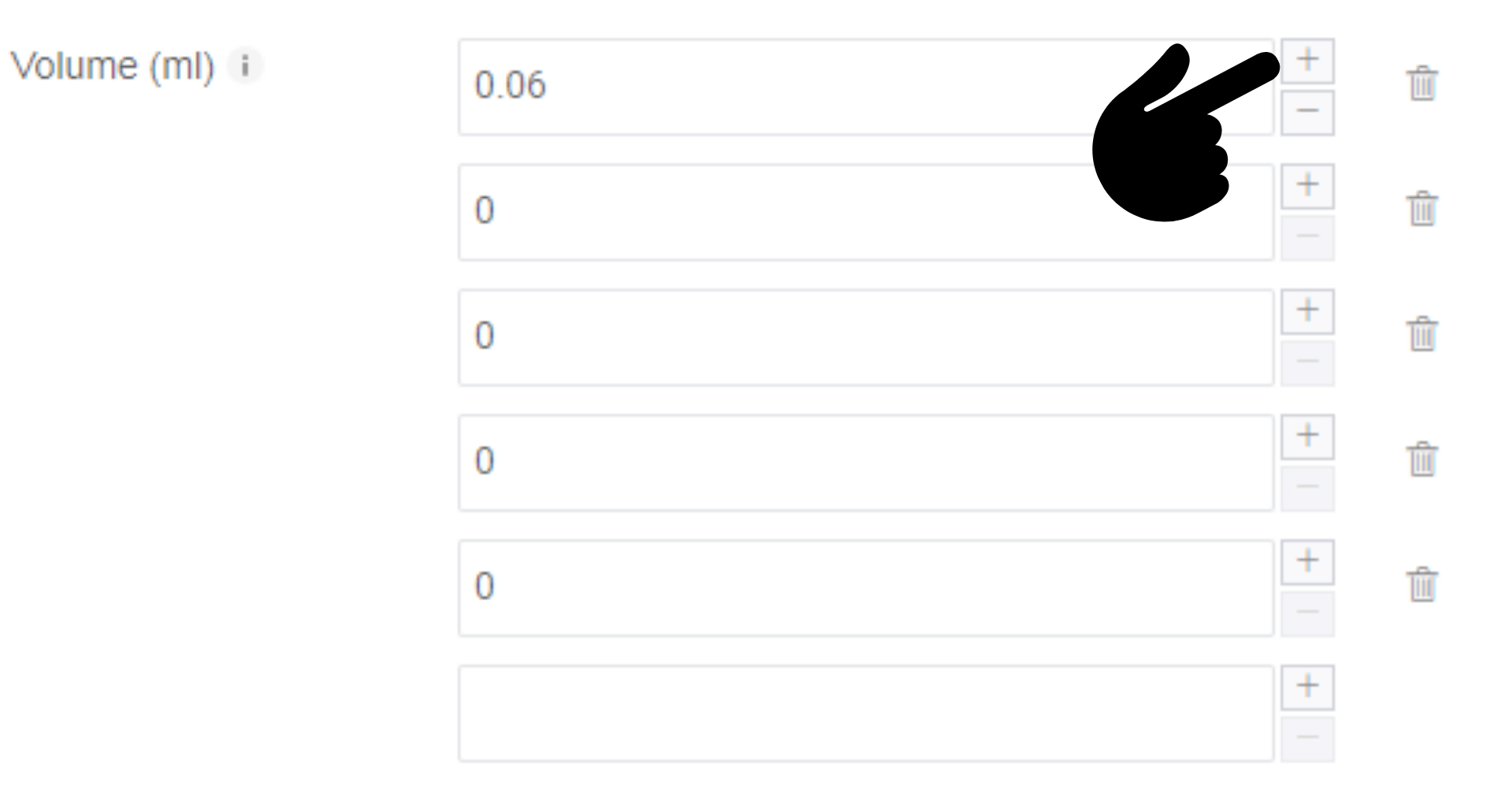 If you want to sell products with different volume variants, you can do so by clicking on the plus sign so you can indicate the volume quantities. 

As you choose your first scent, a new scent option will appear so you can add as many scents as needed. 

As you indicate the volume and scent of your variants, you also need to determine your taxes. In this case, you just need to set it to default.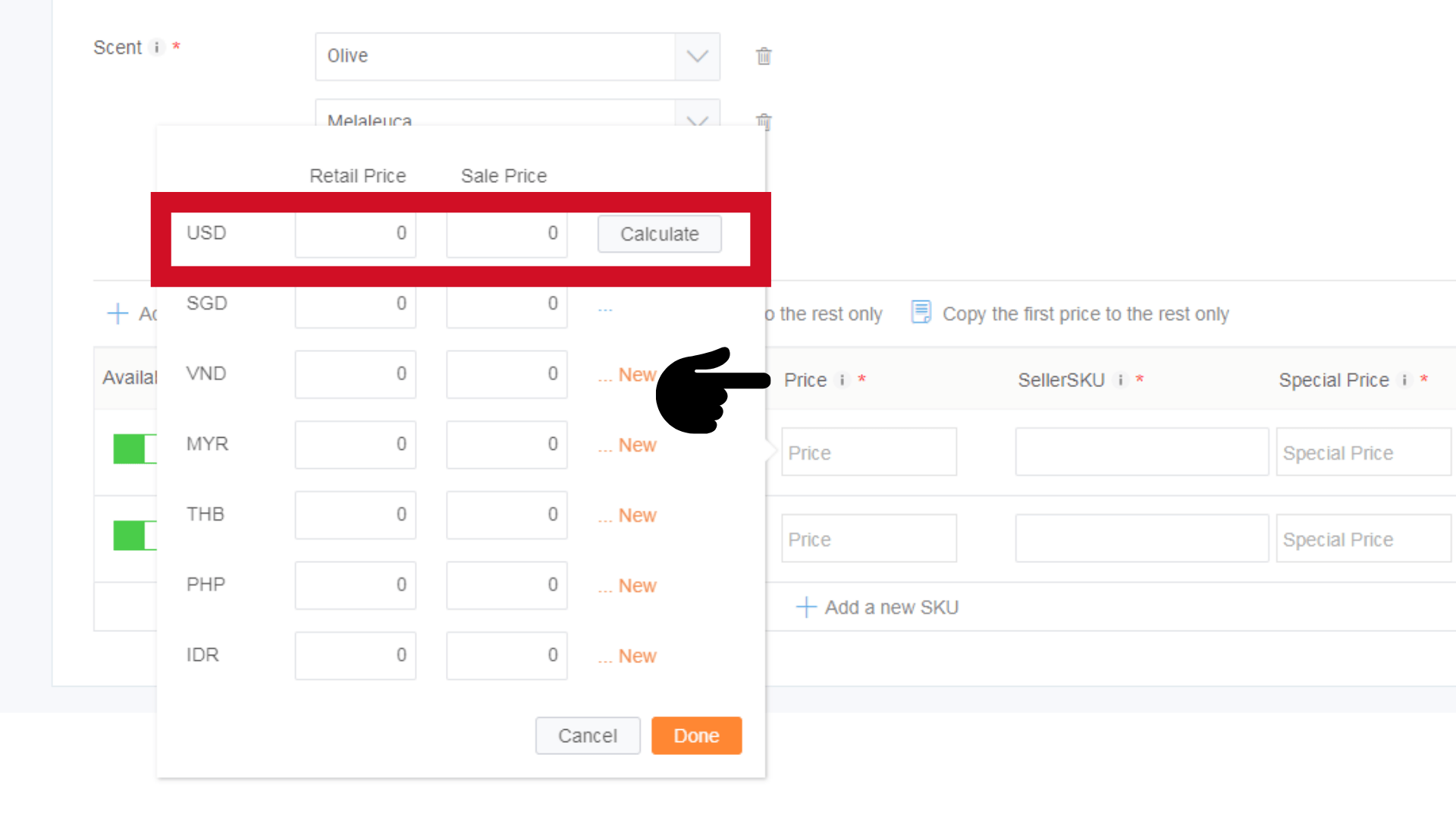 As you click on the Price section, a calculator will appear. What you need to do here is to indicate the retail price as well as the sale or special price. Click "Calculate". The ending sum of the calculation will be the amount the buyer will pay (inclusive of taxes).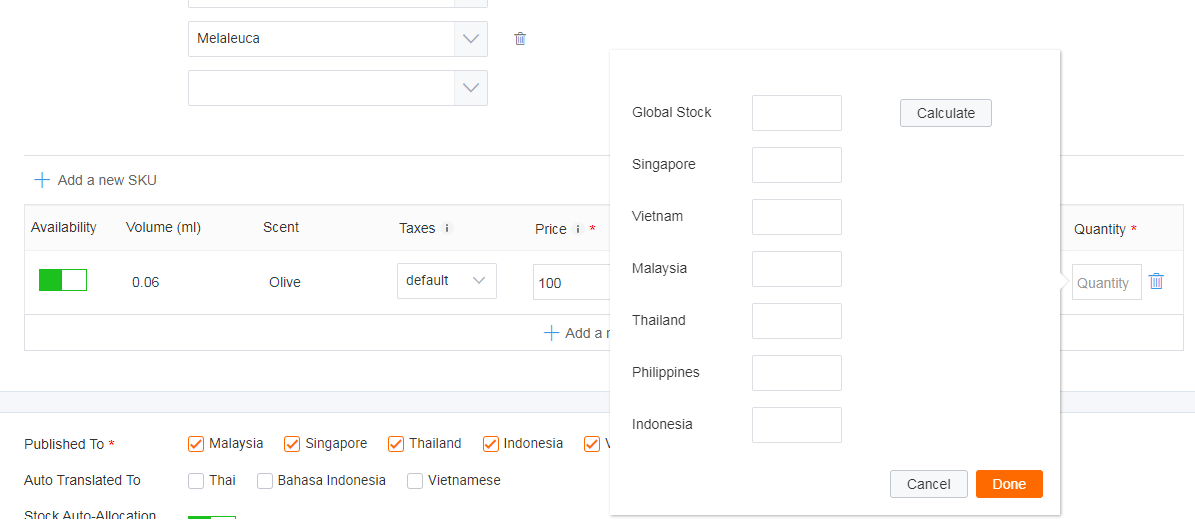 As you click on the quantity box, a calculator for your stocks will appear. Simply enter the quantity in your inventory for each business branch. The calculator will determine how much global stock that you have. Click Done. 

This section lets you set which Lazada locations you would want to publish your product listing. Click Publish if you are all set.
Providing Your Bank Information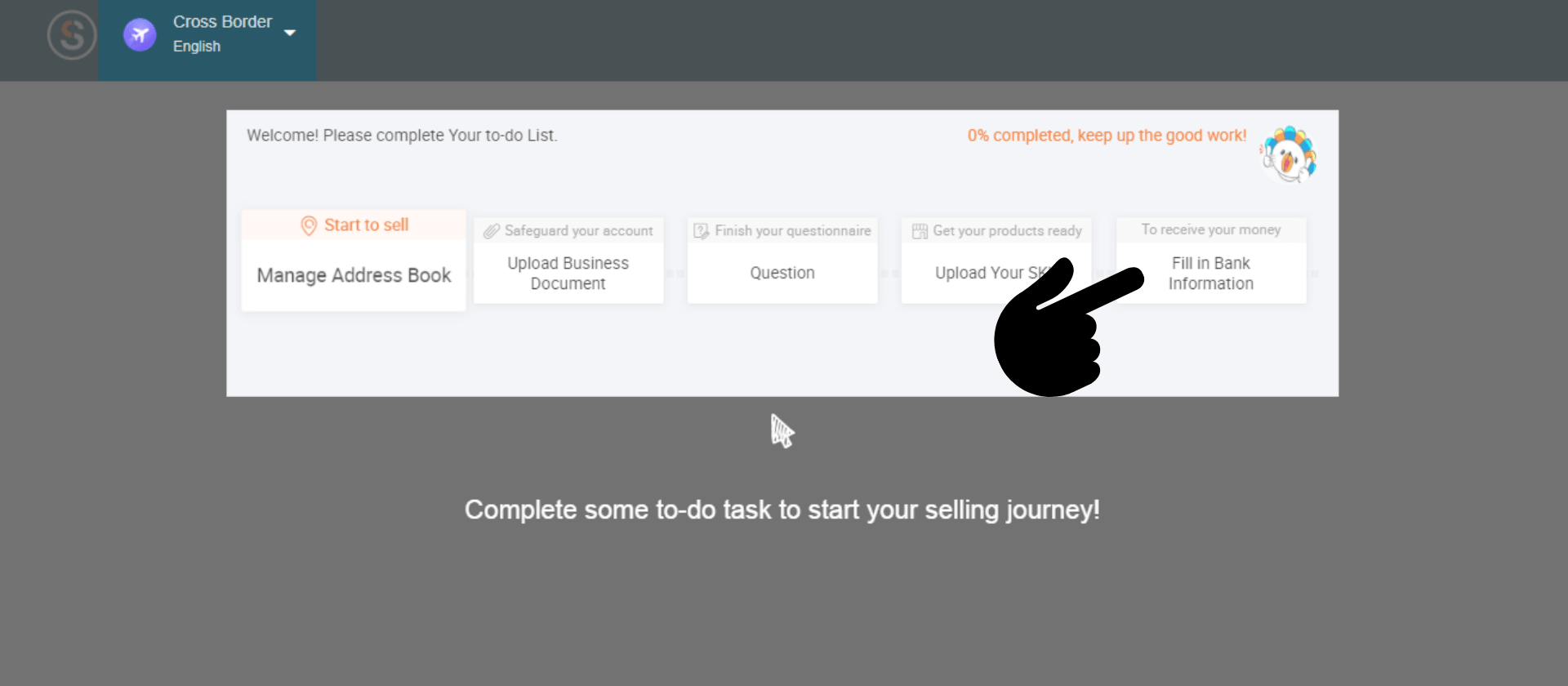 The next step would be to set your bank details so you can receive your money. 
Can I sell on Lazada even if I reside outside ASEAN?
If you don't reside in Lazada's biggest SEA locations as indicated in the previous section, don't despair. With a bit of extra legwork, it is still possible for you to become a Lazada international seller. 
The simplest way to qualify as a Lazada international seller is to establish a business entity in HongKong. Now, this does not mean that you have to rent or purchase a building for your business in this area. 
As a matter of fact, you don't even need to be a resident in Hong Kong to set up a business site there. You can do it online through NeatCommerce. 
Why You Should Set Up Your Lazada International Base In Hongkong
This is where Lazada's cross-border warehouse is located

No import duties are levied there 

There are no Lazada seller setup restricting in HongKong

It is the simplest and least restrictive territory when it comes to setting up new legal entities
How To Set Up Your Lazada International Base In HongKong Through NeatCommerce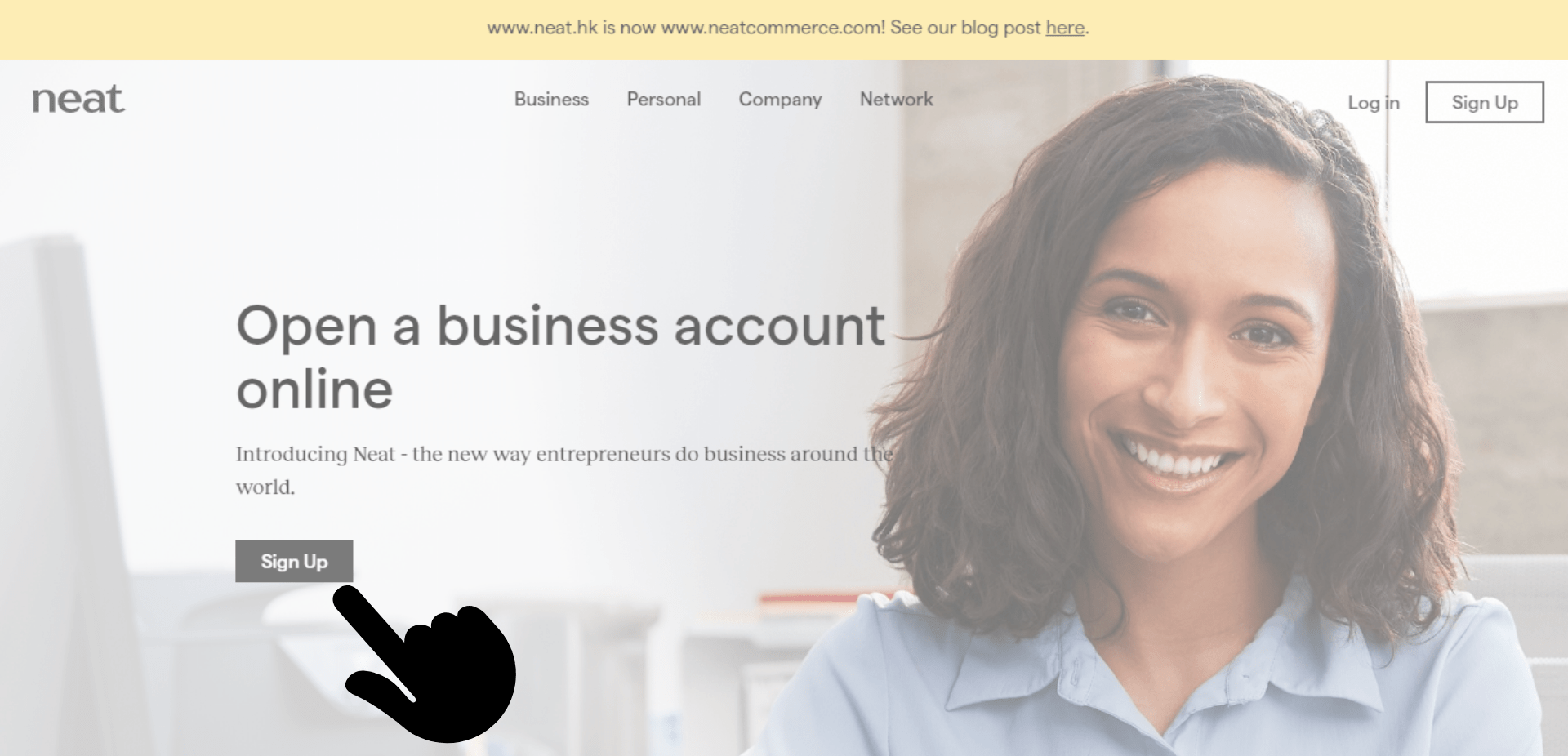 Go to NeatCommerce and sign up.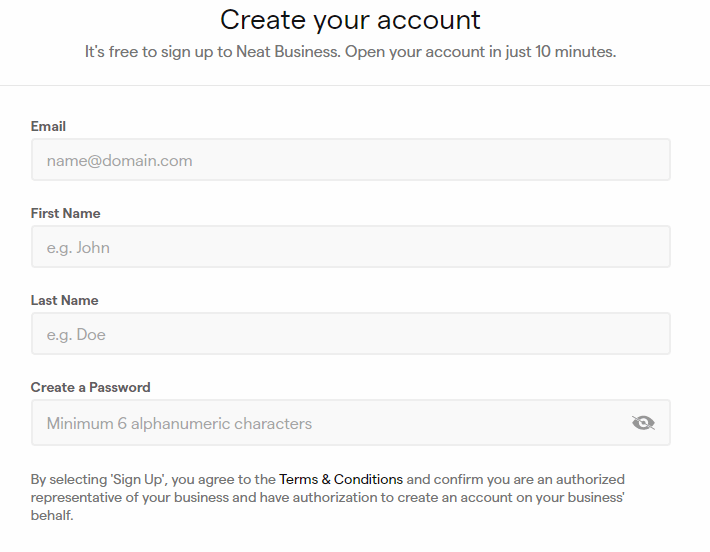 Click the Sign Up button and fill-up the form. Enter your email address, first and last name, as well as the password that you desire to use for your account. Click Sign Up once again.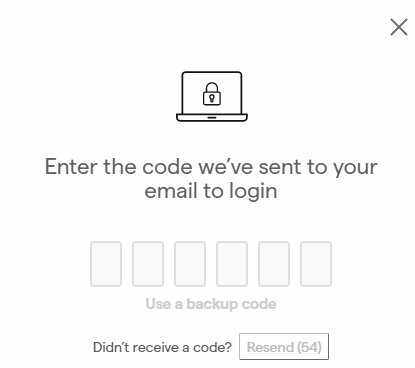 Check your email and then copy/paste the code to the entry fields as illustrated above.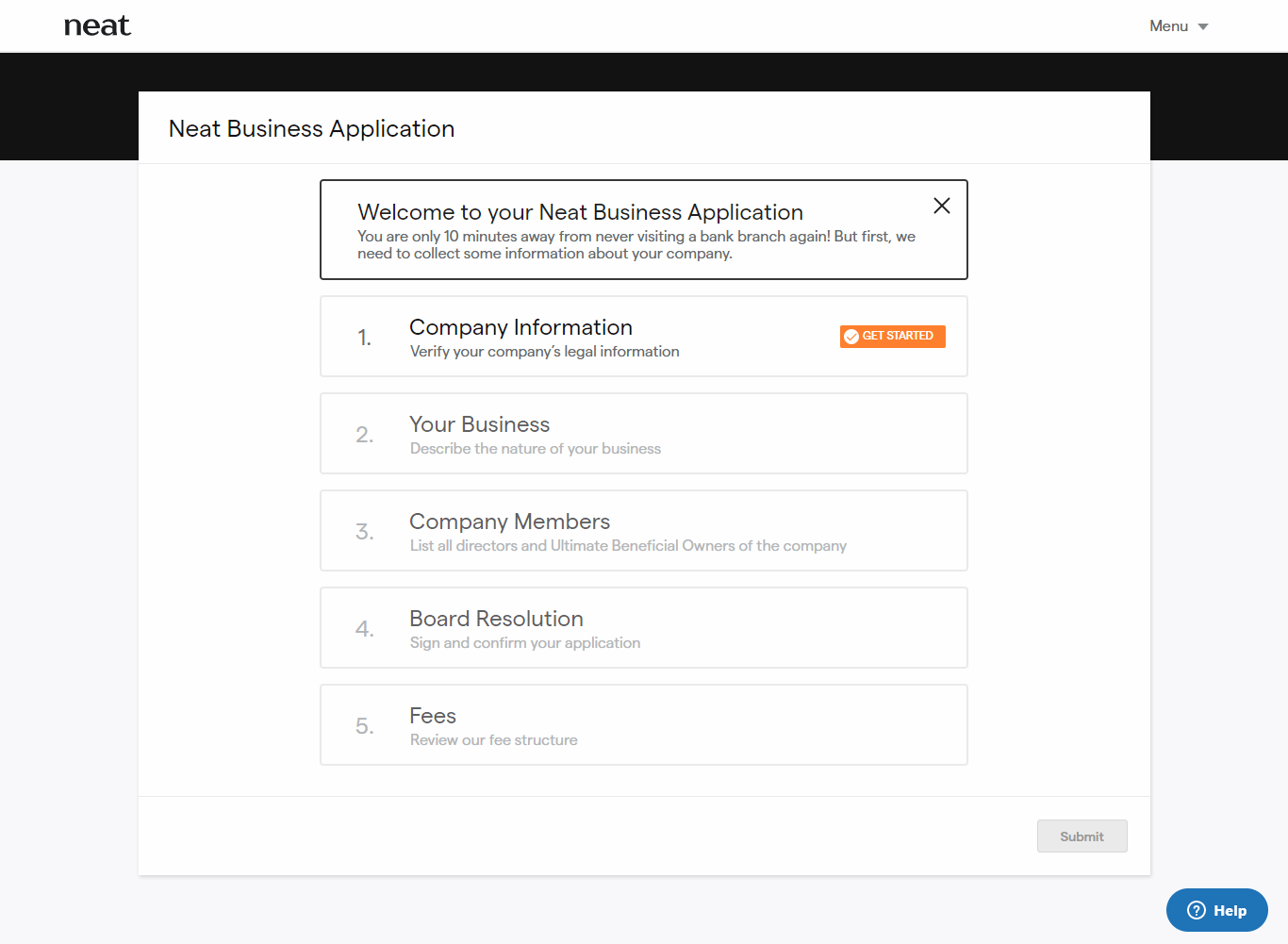 Get started with your business application. 

Click the first section.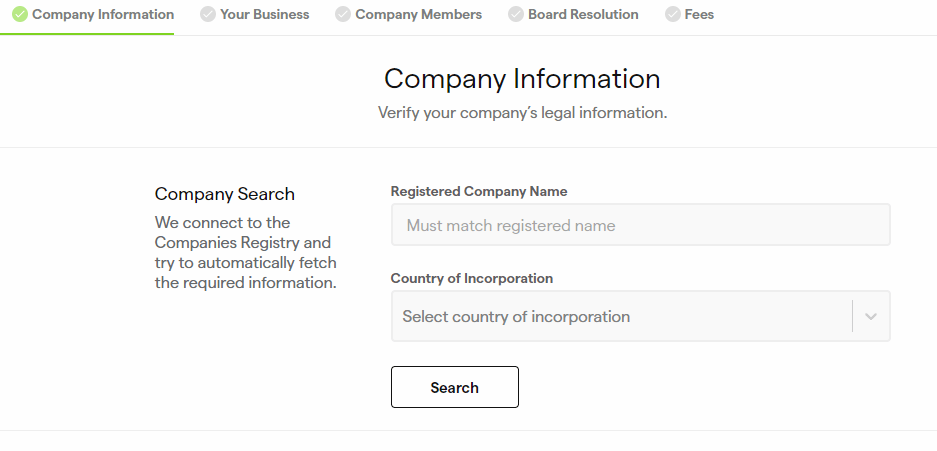 Enter your company information.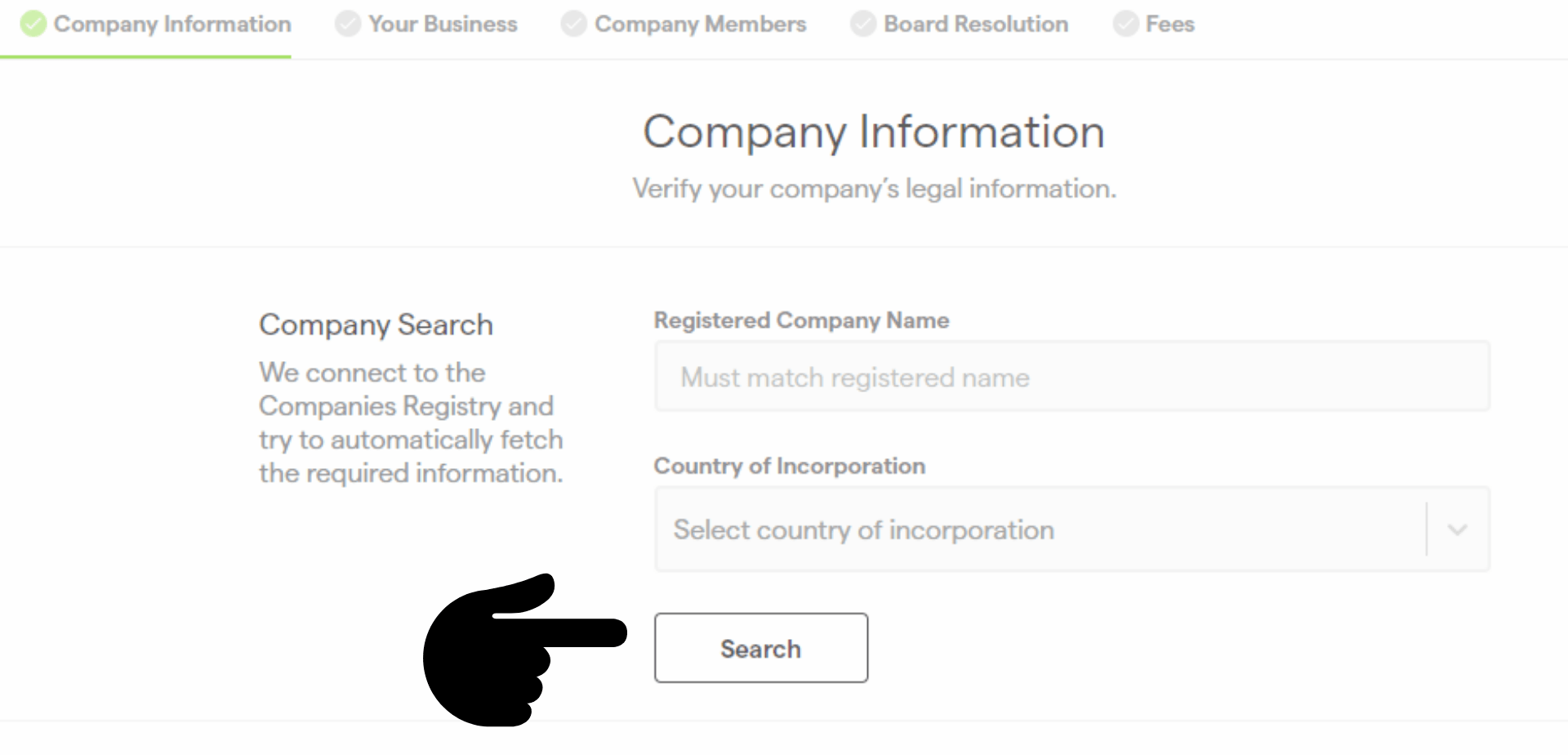 Click Search.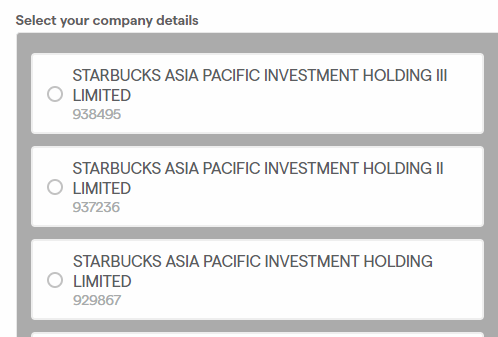 Select the company details that pertain to the business that you registered.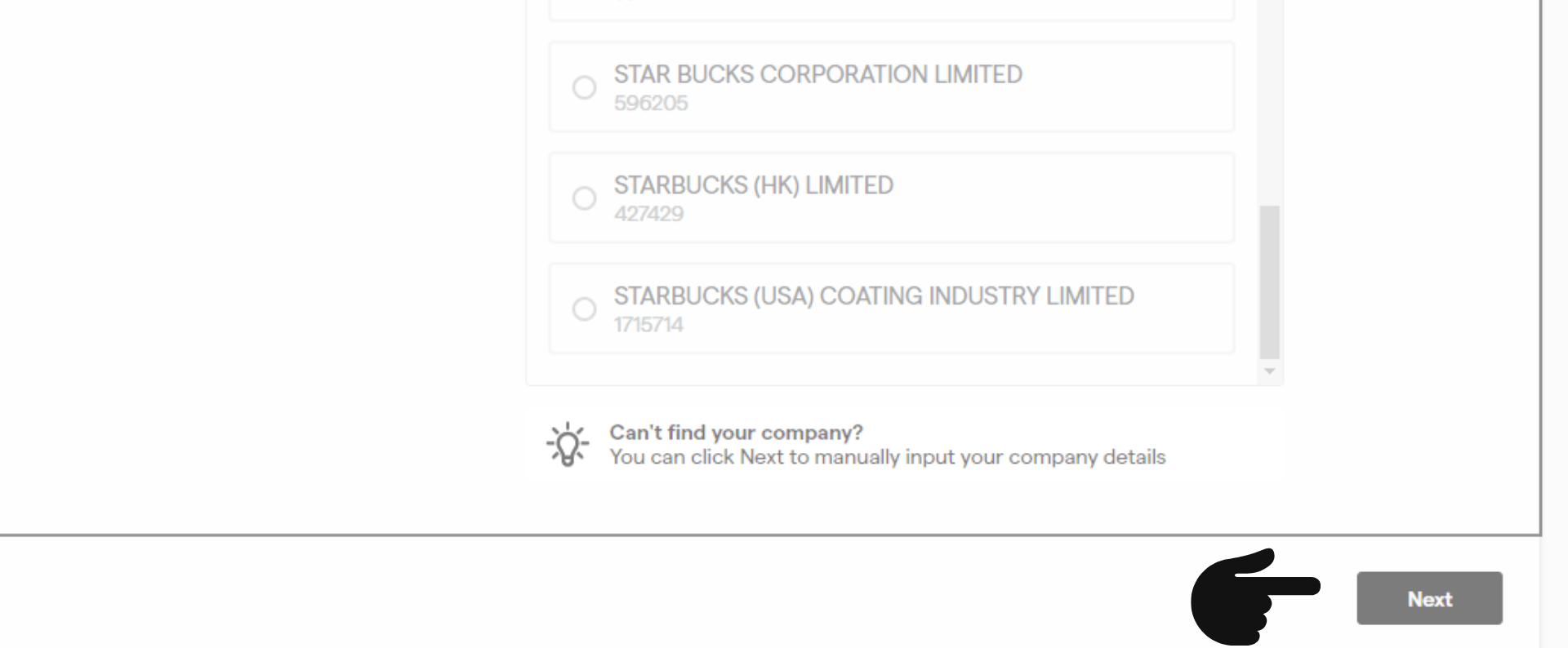 Click Next.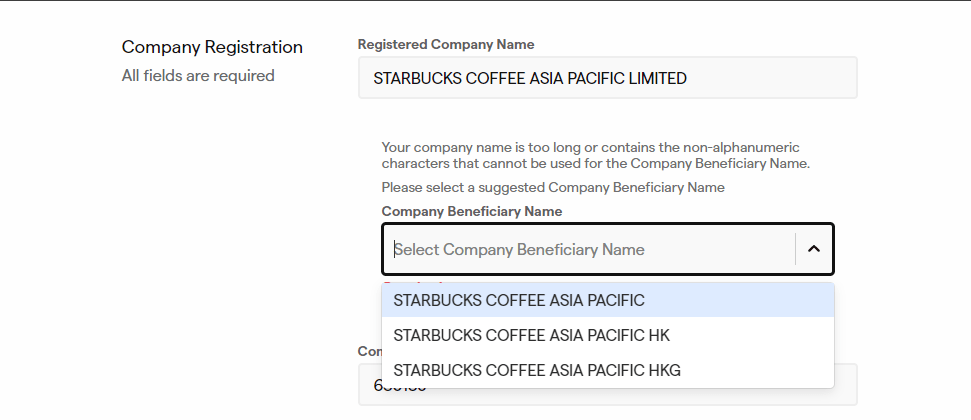 Select the desired beneficiary name that you want to give your HongKong business. 

You need to upload your business registration certificate. You also need to enter the date of commencement and expiration. 

After you click Next, it is time to tell NeatCommerce a thing or two about your business. Select Selling Physical Goods as the type or nature of your business. 

Select the type of industry your Lazada business falls under. Under the "How do you distribute your products" section, tick the Marketplace option.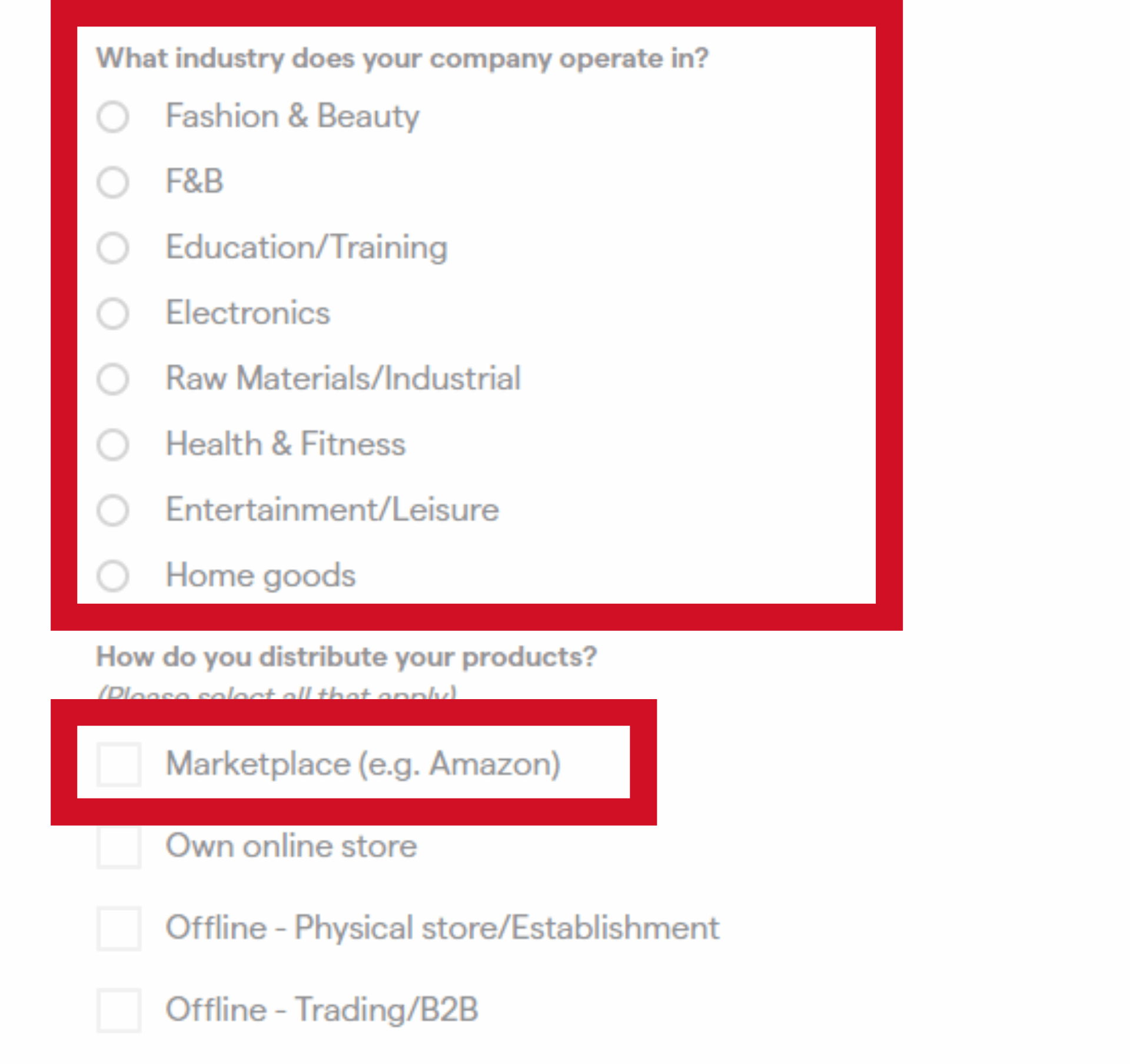 Provide a description of your business. 

Provide a link to your website. If you don't have one, simply enter the URL of your social media or LinkedIn page. 
You will also be asked where your business mainly operates. If the address is not the same as the one indicated in your registered address, you can tick the box below that section as indicated in the image above. 
For People Who Checked The "Please Tick If Different From The Registered Address" Box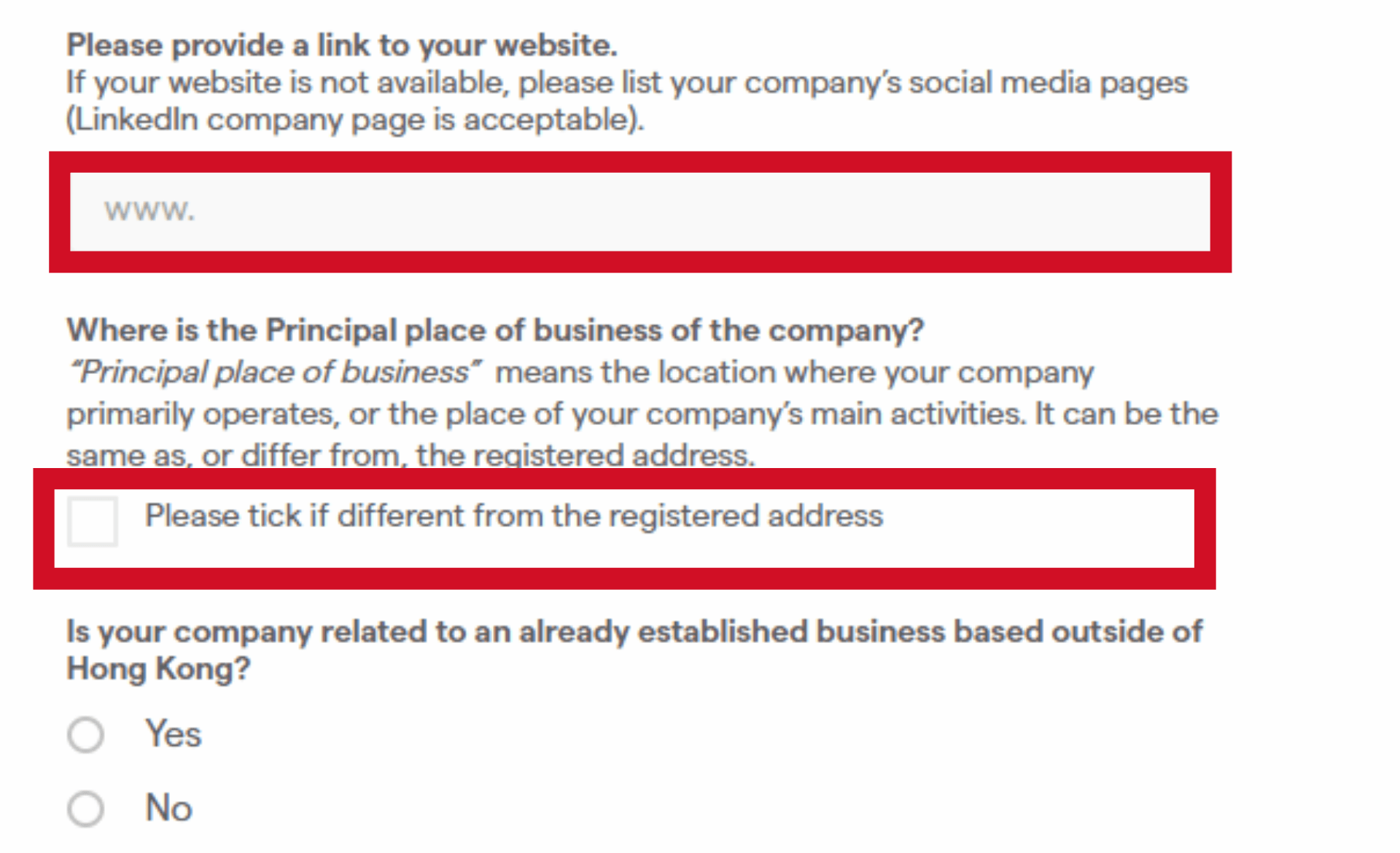 As you tick on the box, a new entry field will appear where you can enter the full address of your business' main operations. This can pertain to your home address if you operate your current Lazada business activities at home. 
Continuation Of The Business Form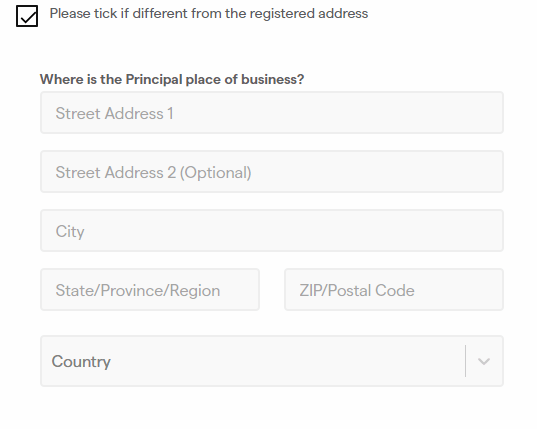 You will be asked if your company is related to any established business that is currently outside the vicinity of HongKong.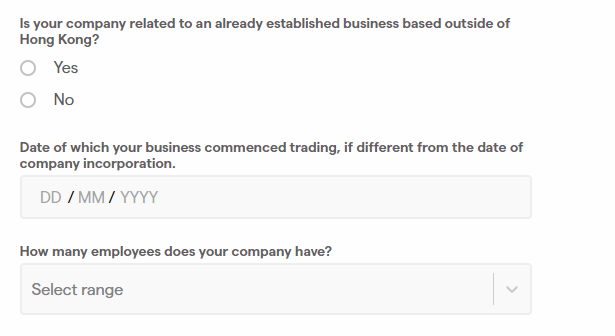 If you answered yes to that question, you will be asked to provide the current base of your business. You also need to provide an explanation as to why you need a company in HongKong. 
After that, you need to enter the date of which your business started to operate. Indicate the number of employees your business has.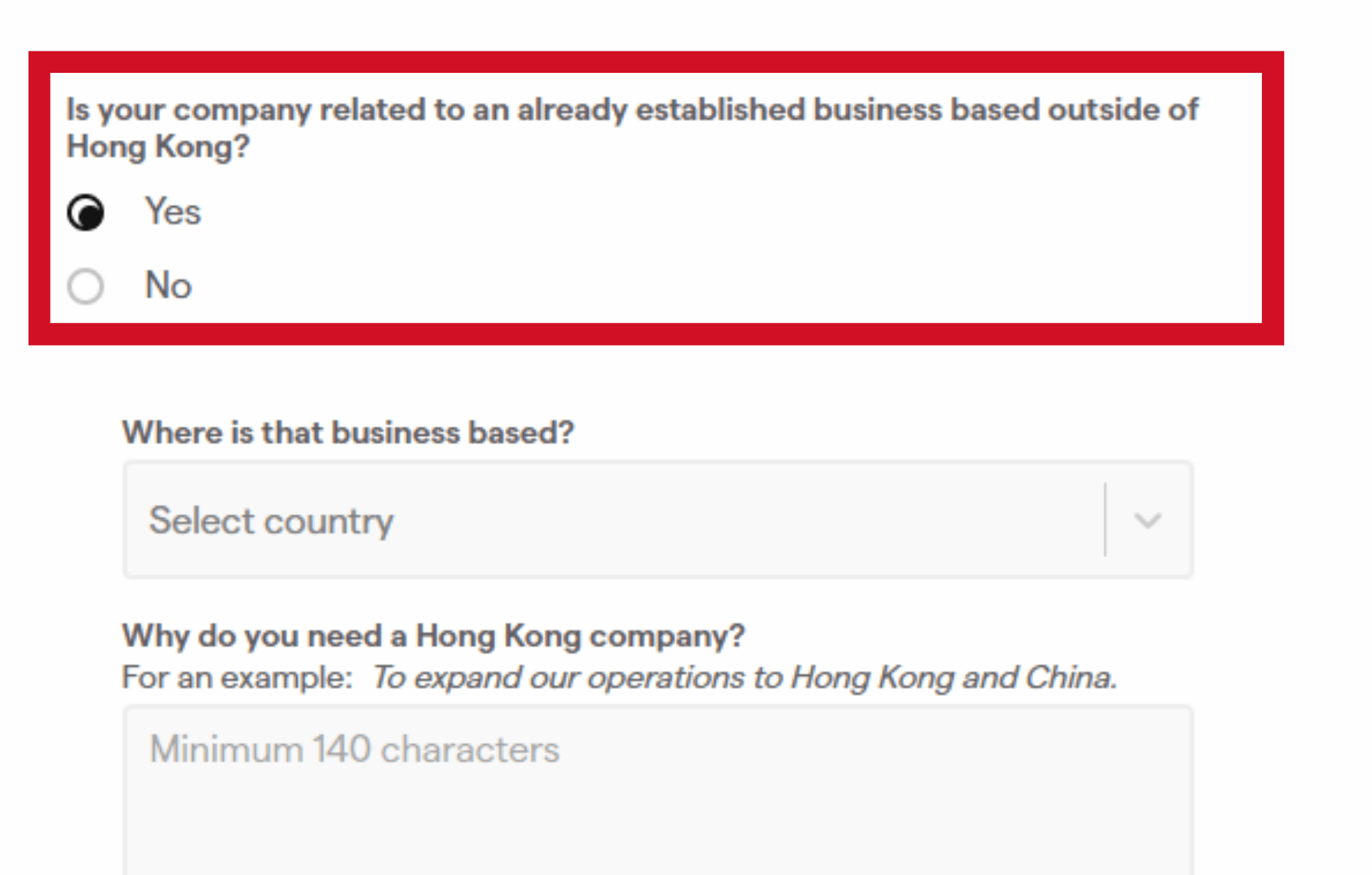 Elaborate on your previous working experience before you became the owner of your Lazada store. You also need to provide further details as to how you are connected to the company.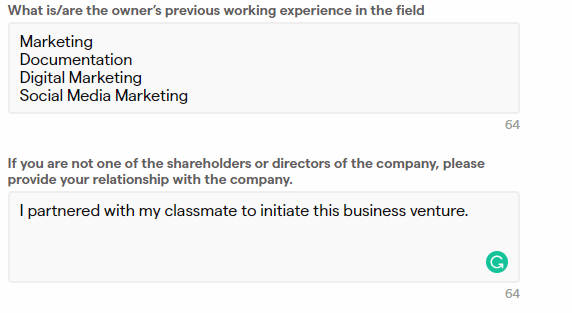 You have to indicate if you already have a current bank account in HongKong. If your answer is yes, identify which bank you are connected with. 
In a separate box, you also need to answer the question: "why do you need another business bank account in HongKong?"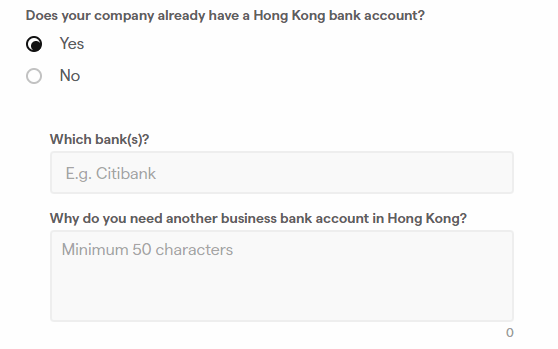 If your answer is no, you have to state the reason for setting up a business account in HongKong.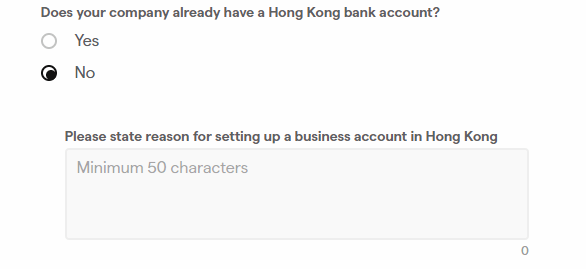 Check the box of the currency/currencies your business operates in.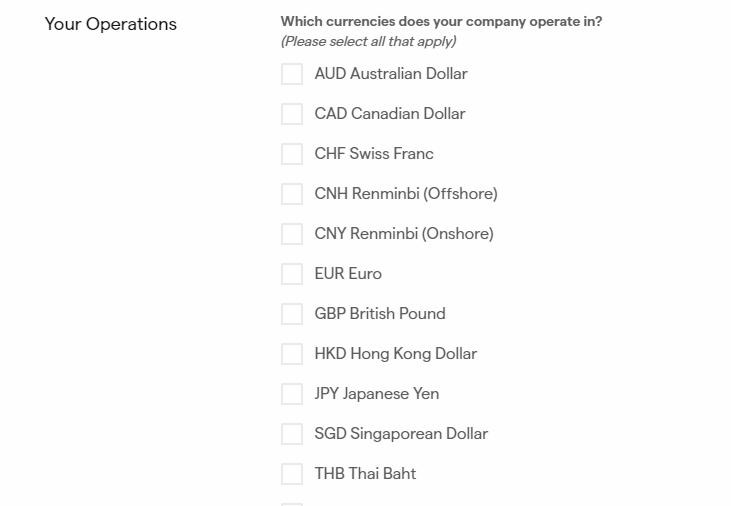 Indicate how your company is being funded by ticking the box of any of the selection that applies.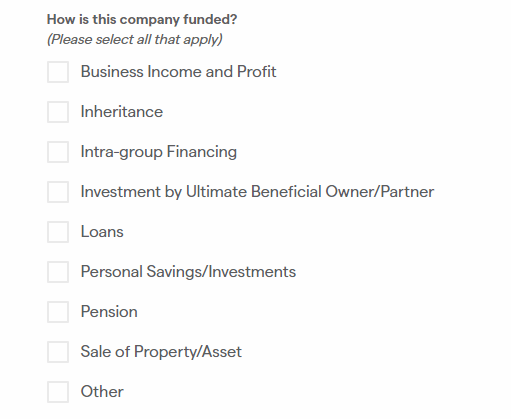 Determine if you anticipate receiving initial seed funding or investment as you open your account. You also need to indicate if your business already has paying customers. 

If you expect to receive an initial seed funding, you will be asked where the fund will be originating from as well as what relationship you have with the provider of the funds. You also need to indicate which countries the fund providers are based on. Take note that you can add up to 5 countries.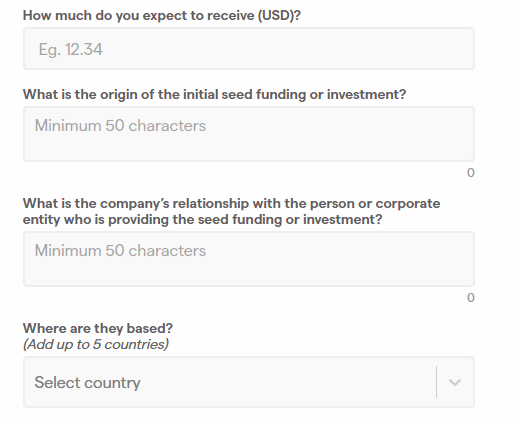 If you already have paying customers, describe what kind of customers they are as well as the location of the said customers. 
Meanwhile, if you don't have customers yet, you will be asked how you intend to fund the account.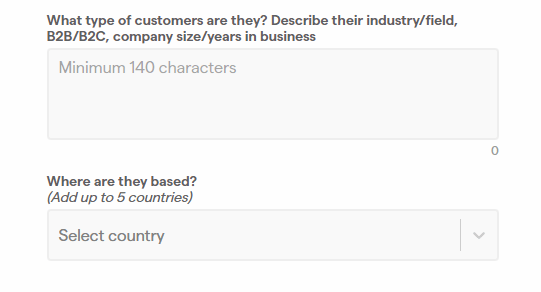 You will be asked about expectations regarding how much the bank account will receive per month as well as the amount of money the company will earn monthly.  You also need to indicate a range of your company's expenditure per month as well as the number of payments the company will need to fulfill each month.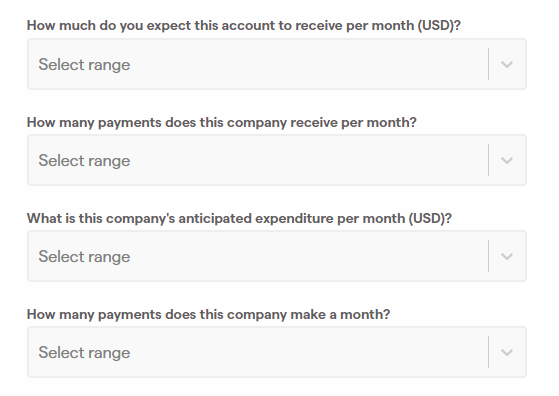 Select the methods of receipts and payments you intend to use your business bank account for.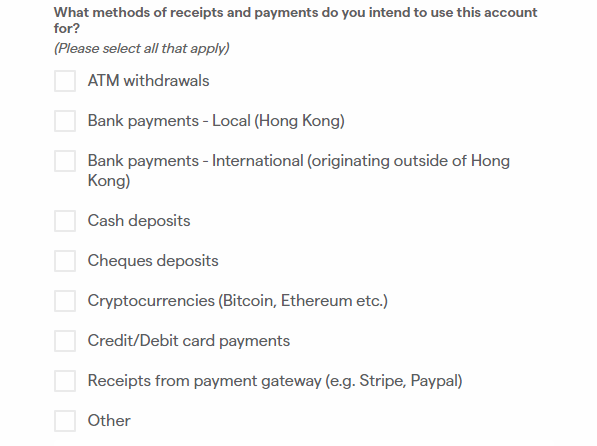 Simply agree to the terms and click Next. 

It's time to add company members.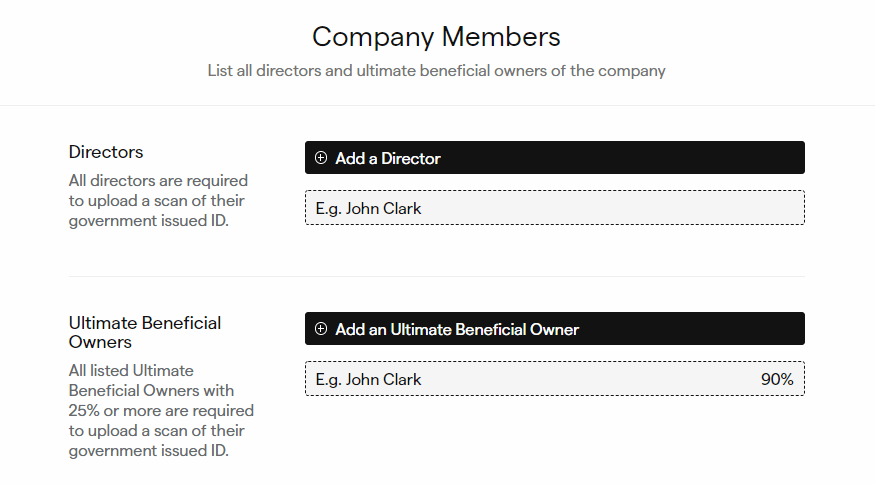 Take note that you need to upload the passport ID of the directors and ultimate beneficial owners. Let's start with the director. Indicate the nationality of the director. 

After uploading the passport of the director, you just have to enter some basic information and then click Add. 
Take note that you can add more directors.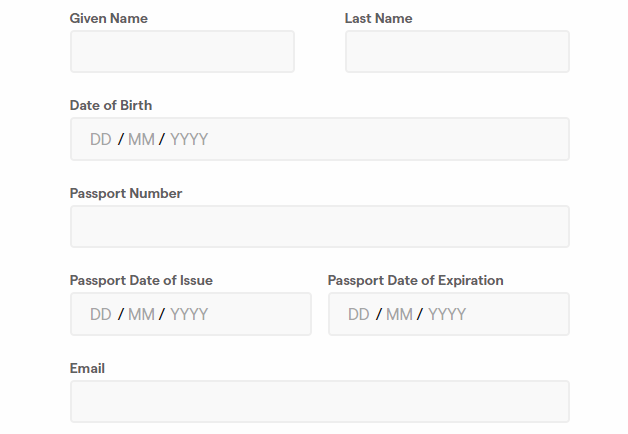 Now it is time to add ultimate beneficial owners. To do that, simply click the Add an ultimate beneficial owner button. 

You can add an ultimate beneficial owner from the directors you listed. In that case, the photo ID and basic information are already documented and so there is no need to re-enter them. 

You need to indicate the percentage of ownership. It has to be at least 25%. 
Click Add. 

You can also add an ultimate beneficial owner that is not a director. To do so, you have to go through the same process that you did when you were adding a director. 
Click to select the nationality of the ultimate beneficial owner that you want to add. 

Upload his passport. 

Enter his basic information. 
Click Add

The next thing you need to do is nominate a director as a chairman. You only have to select from the directors that you listed a while ago.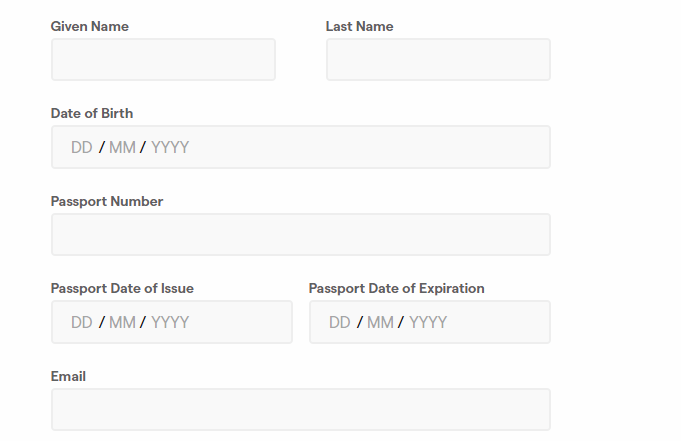 If you are the chairman, click Add Signature. 

If you are not the chairman, click on the text as indicated above to send the form to the email of the nominated chairman.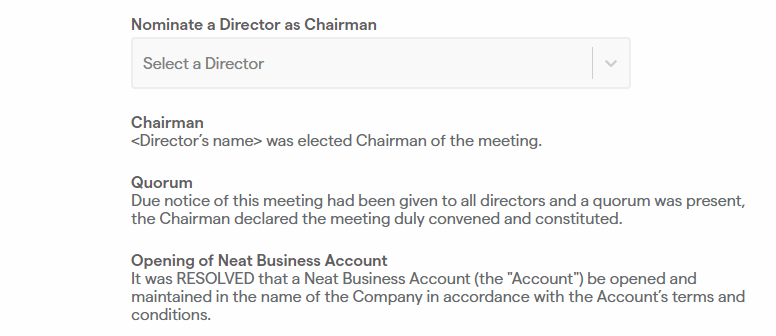 The system will use the email address that you listed in the director's form earlier to send the document that he needs to sign. Click Confirm. 

If you are the one to sign the document, this digital signature window will appear as soon as you click the Add Signature Button. 

Click Start.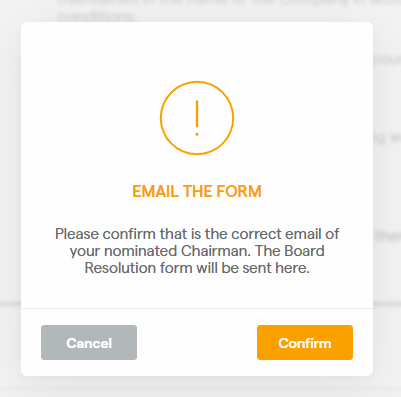 Click the Sign icon.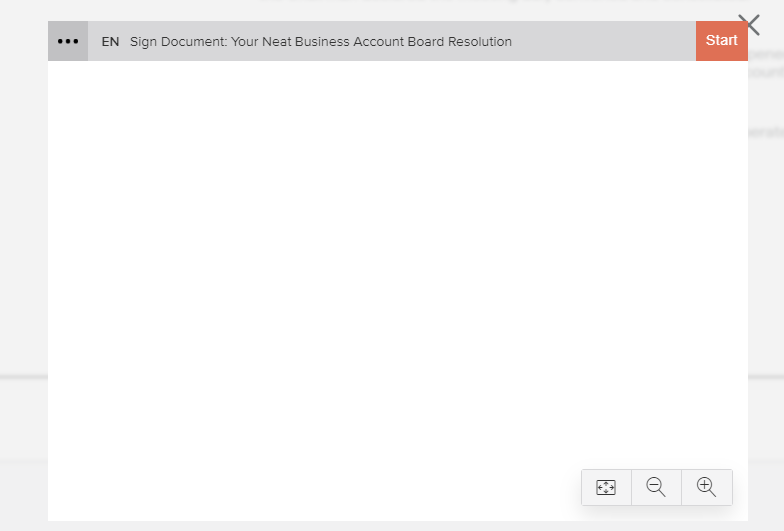 You can use your mouse to draw a signature or upload a digital signature that you already have saved on your computer. 

Click Sign.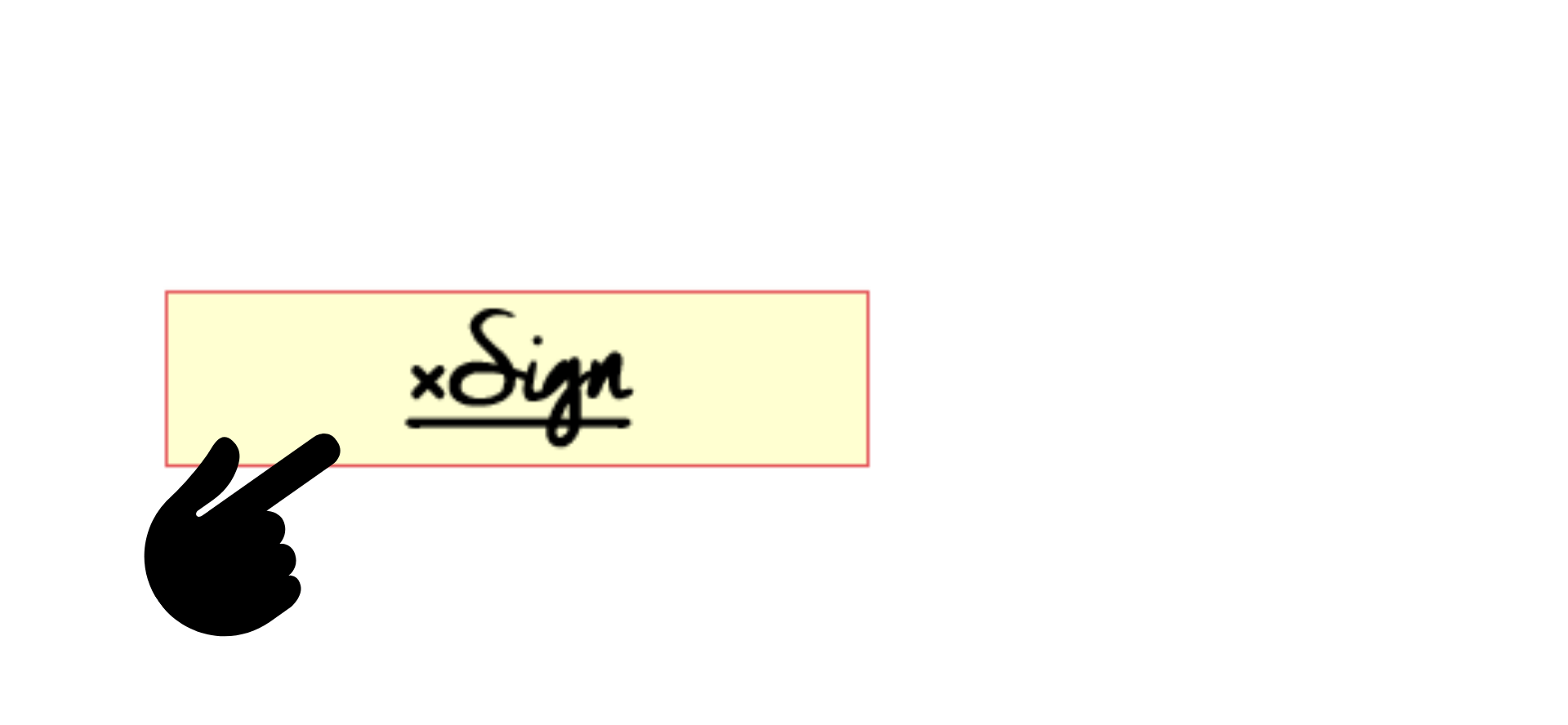 Tap on Finish.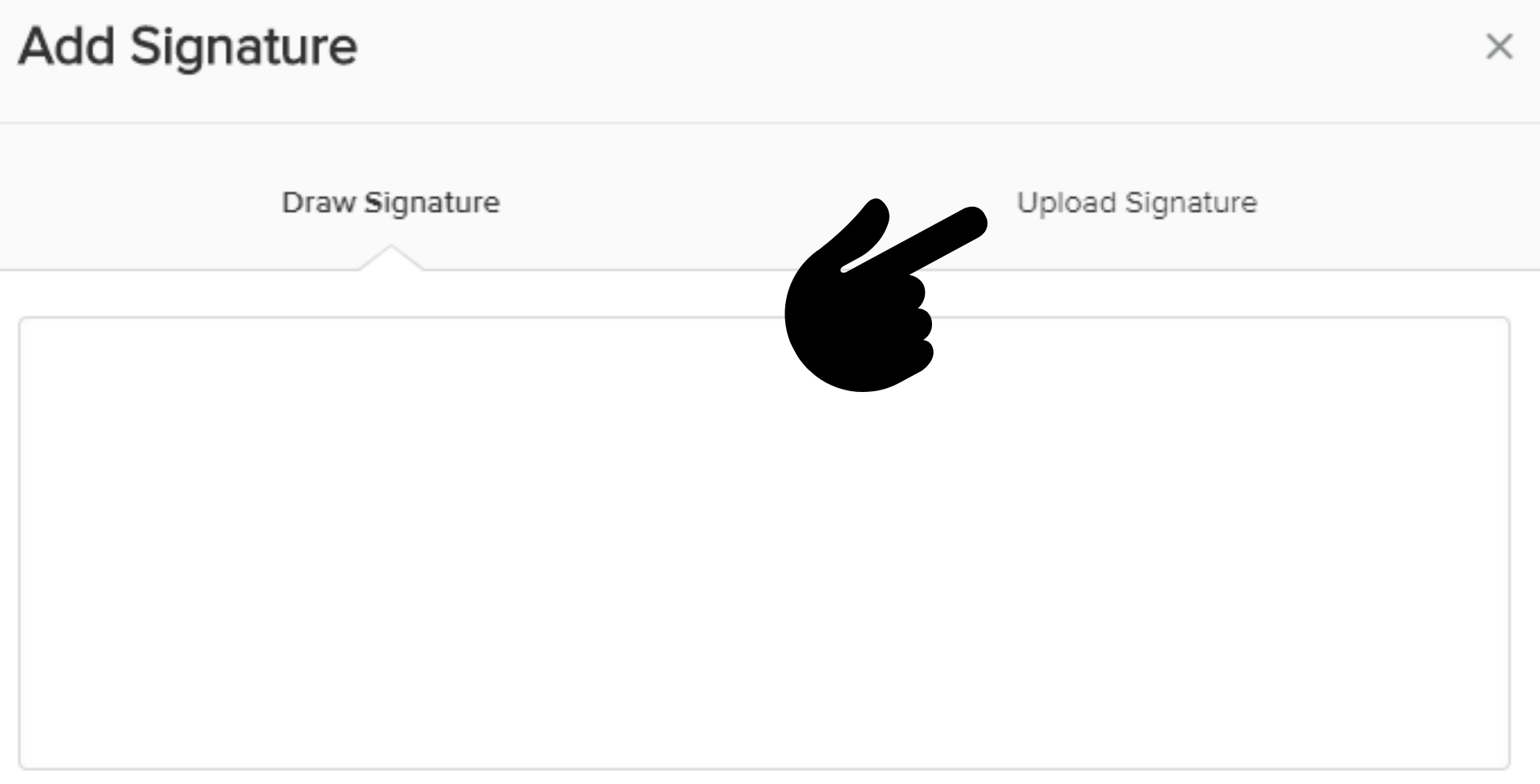 Choose to agree with the T&C. 

Click Next. 

You will be introduced to the series of fees that come along with the NeatCommerce service. 

Click Continue. 

You will arrive at the NeatCommerce dashboard. All you have to do now is click Submit.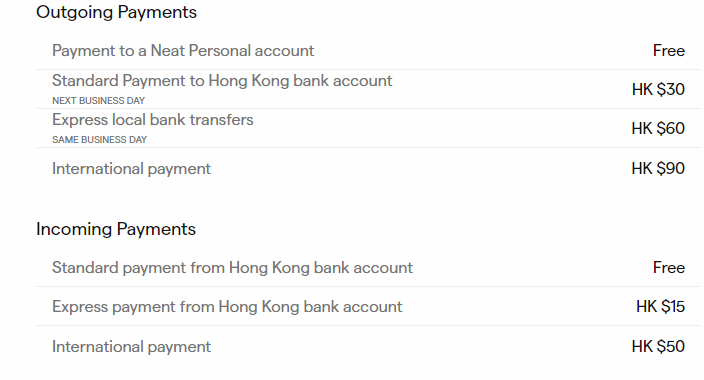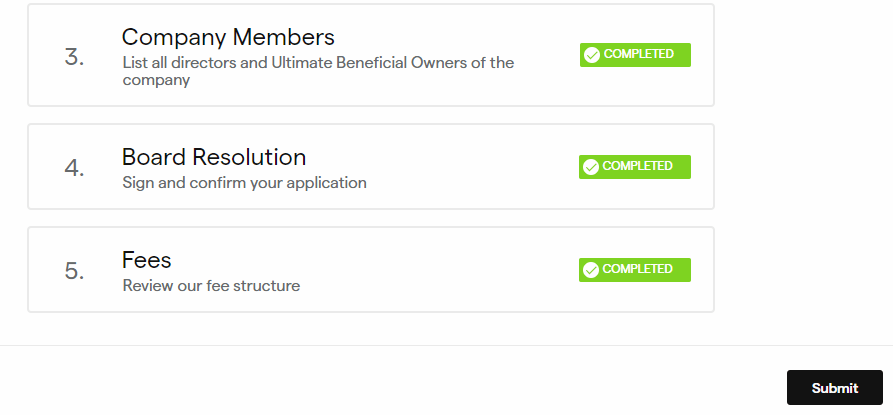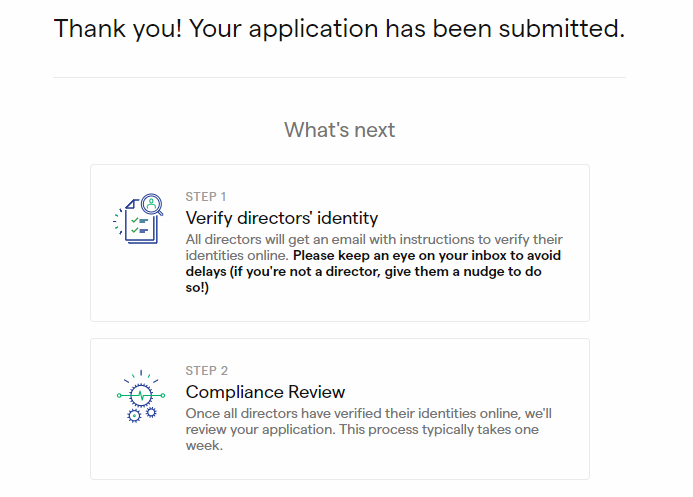 As you submit your application, you just have to wait for an email to arrive in your inbox about the review process. 
How To Become A Successful International Lazada Seller?
Deciding to expand your Lazada store globally is an excellent way for your business to reach new avenues. 
But the real key to achieving your goal through the following:
Well-Written Product Listings
A product listing needs to be attractive in the eyes of the buyer. Otherwise, the buyer will just click off. Here are a couple of checklist items to ensure that your product listings are purchase-worthy:
Product description with complete features and capabilities

High-quality product images

Keyword optimized

Write your product descriptions cohesively

Published under the right category

Make sure that the product details are accurate

Use white or any light background for your product images

Take product images in various angles

Compare competitor prices. Ensure that you price your products in the most reasonable but competitive manner
Use Multi-Channel Marketing
It can be quite tempting to simply wait for your customers to come to you. However, if you are aiming for success, it is important to be proactive. In that case, it can help you a great deal to put up a Facebook page or group where you can connect and interact with your existing customers as well as prospects. 
This could be a channel where you can provide updates to buyers regarding sales or promos that you plan to offer in your Lazada store. 
Since most social media users consist of online shoppers, engaging with these platforms help you drive new customers to your business. 
Market Yourself On LazLive
Direct marketing still leaves a stronger impact on prospects compared to social media and ad campaigns. 
LazLive is a live streaming feature for Lazada sellers as a way for them to build rapport with their customer reach. 
Streaming live for your customers enables you to create and present content that will engage your audience and will make them more interested in your brand. Apart from that, it is also a wonderful opportunity to announce launching any new product that you have. You can also offer vouchers and promos to encourage hype up buyer activity in your Lazada store. 
We recently posted an article on Lazlive – An Overview On Lazada's LiveStreaming Feature that you can check out if you're interested in learning about this feature. 
If you liked this article and felt it helped your business, please sign up for a free trial at Split Dragon today and improve your sales! Alternatively, please share this article with your seller friends.