Launched in 2012, Lazada has been rapidly expanding and is now the number-one online shopping and selling platform in Southeast Asia, including Singapore, Malaysia, Philippines, Indonesia, Thailand and Vietnam.
Why should I sell products on Lazada?
The company is composed of 155,000 sellers and 3,000 brands in these markets, and owned by the Alibaba Group who has invested $4 billion over the past two years.

Lazada marketplace has more than 560 million potential buyers online with daily traffic of over 13 million views, and the wide range of product categories, such as home appliances, electronics, fashionwear, and many others.


In a recent study of Global B2C e-commerce market 2018, Lazada is one of the top players (among Amazon, Walmart, Rakuten, Inc, Aliexpress.com, Alibaba.com, Ebay, JD.com, Flipkart, OLX Inc.) that has a market potential with the growth rate, macroeconomic parameters, consumer buying patterns, and demand and supply scenarios.
Needless to say, Lazada is the cross-border e-commerce platform to sell your products online and expands to other Southeast Asian markets. If you're looking to Asia and want to enter the market, Lazada is the place to be in 2019 and beyond.
So how do I sell on Lazada?
The registration process is slightly different from each market, however the essential steps required to sell on Lazada are similar across countries. The details are as below:
Step 1

:

Register and Submit Documents
In order to start a shop on Lazada, you must register and create an account on Lazada.
Log in to Lazada's official website and click "Sell on Lazada"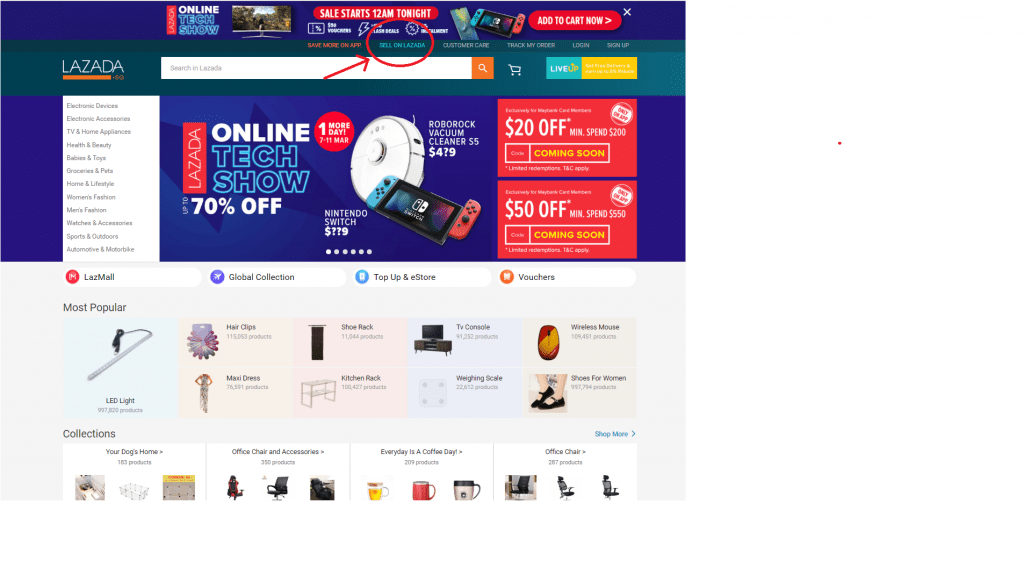 2. Click on "Become a seller now"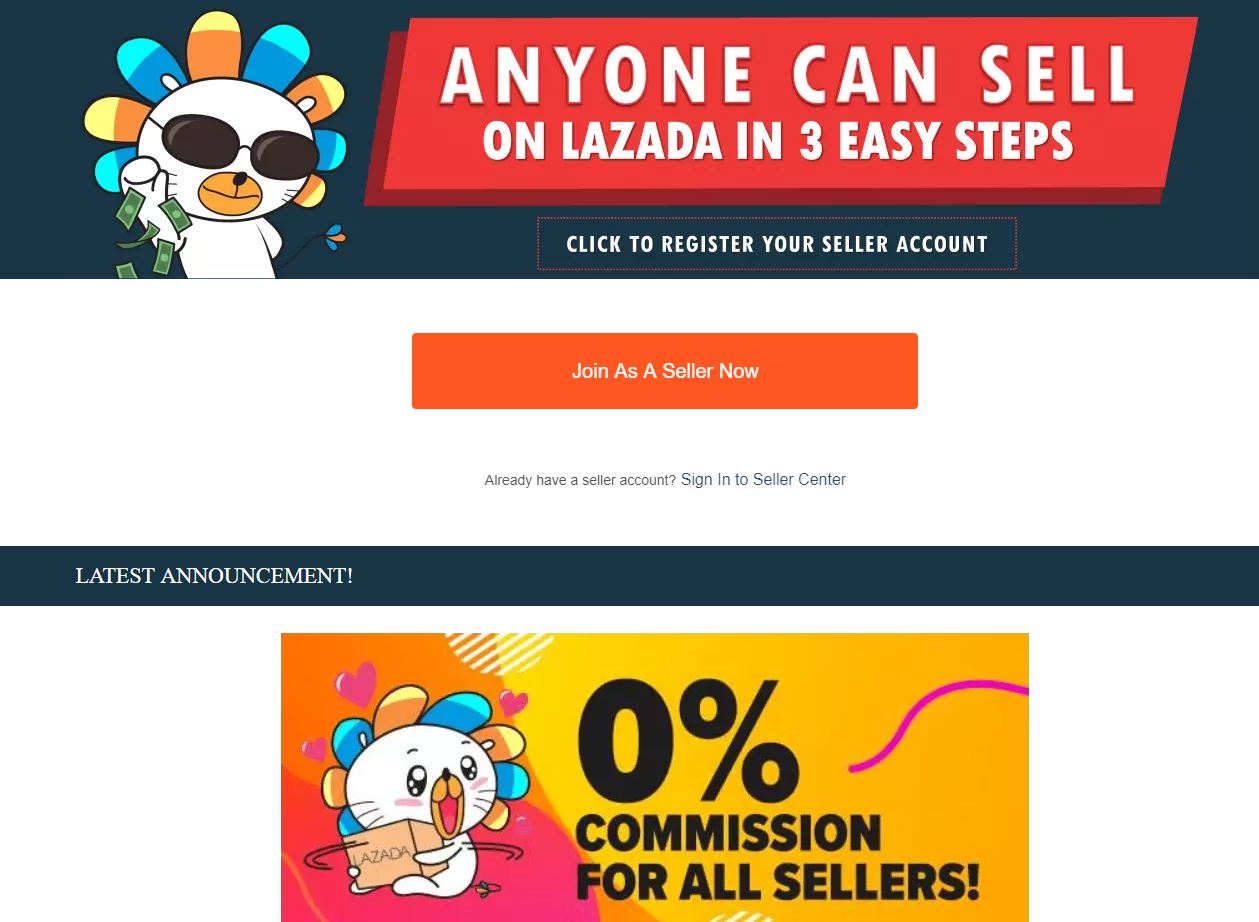 3. Verify your phone number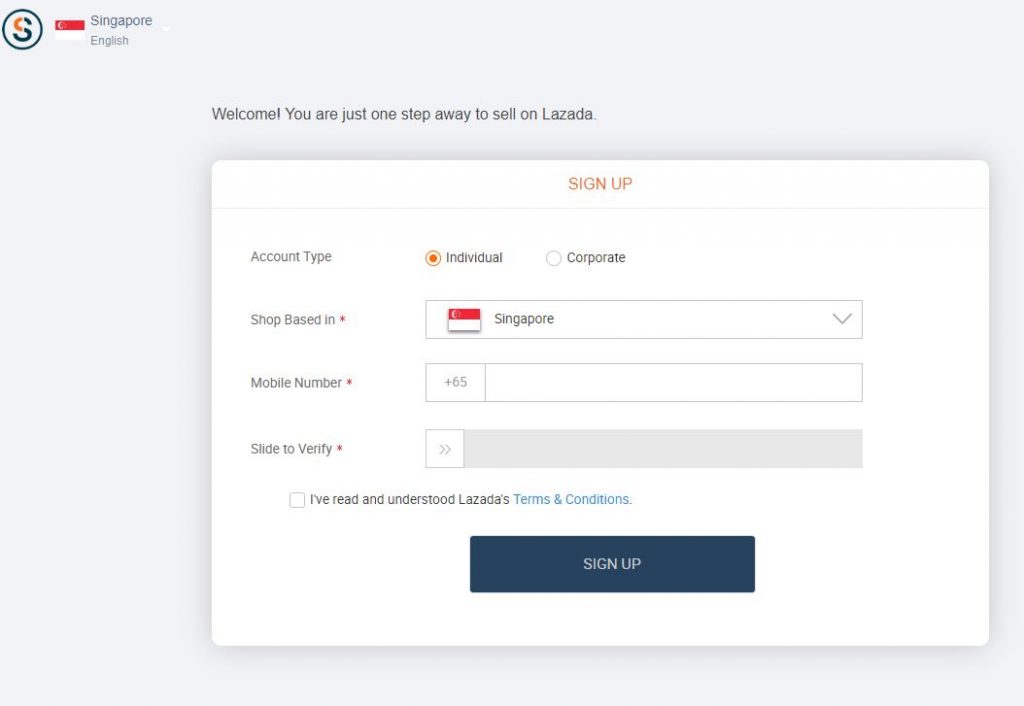 4. Create a seller account and fill the Registration Form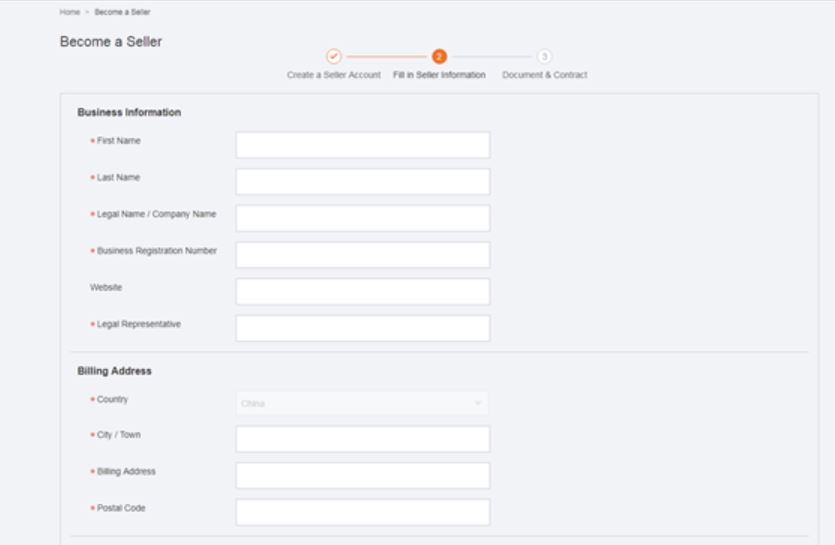 5. Submit the required documents – Business registration and bank account details
6. Read and accept the Seller Agreement
Seller fees overview:
No setup fees

No monthly charges

Low sales commissions (2%)

Low cross-border order value commission (1-4%)
Step 2

: Train & Activate Your Account
Complete the dedicated training session for new sellers on Lazada University
Activate your Seller Center account to manage your shop on the go (an email will be sent to you to click on a link)

Get free resources on the fundamentals for successful selling at Lazada in Split Dragon's blog posts.
Step 3
: List your Products and start selling!
Payment options for Lazada shoppers
Lazada shoppers can select from the following payment options: Credit card, ATM card, Cash on  Delivery (COD) – this is the most popular payment option in South East Asia.
Some additional tips for producing listings and increasing Lazada sales with Split Dragon 
1. Give detailed product content: The search algorithm is to optimize the search results through the product listing content according to the relevance of the search terms. The factors that impact Lazada search algorithm include:
Product title

Product short and long descriptions

Sales activities

Seller ratings

Product reviews
2. Automate your search rank tracking: You can automate the search rank tracking process at Split Dragon by choosing the key search terms you want. Search rank tracking made available to you every single day, and the search rank tracking report is emailed to you weekly so you can view the evolution of your product search rank over time.
3. A/B Test your product listings: Optimize your product listings by testing product variations (Title, Images and Price) in Split Dragon to help you launch the product listings that generate the most sales.
4. Do keyword research. You can make great product listings but if you include the wrong keywords, your effort is pretty much wasted. You should do Lazada keyword research before you spend too much effort optimizing your listings.