The COVID-19 pandemic has undeniably altered the way we live, work, and yes, how we shop! Among the sectors profoundly impacted by this global crisis is e-commerce, which experienced a significant surge in demand as people turned to online shopping for their everyday needs.
Two prominent players in the world of e-commerce, Shopee and Lazada played a central role during the pandemic.
For sellers, the pandemic became an avenue for Shopee and Lazada to include several features that make the selling experience more convenient.
See the shift in both platforms since the declaration of the worldwide pandemic last 2020 here.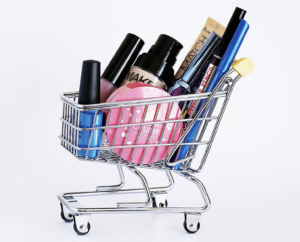 Shopee and Lazada Pre-pandemic 
 Before the pandemic, Shopee and Lazada were already established as key players in the e-commerce industry across Southeast Asia. Both platforms offered a wide range of products, from fashion and electronics to home essentials, with an emphasis on user-friendly interfaces and convenient shopping experiences. However, their approaches and strategies diverged in certain aspects. 
Shopee, owned by Sea Group, positioned itself as a social-first e-commerce platform, leveraging interactive features such as in-app games, live streams, and user engagement initiatives to create a dynamic shopping environment. On the other hand, Lazada, backed by Alibaba Group, focused on providing a comprehensive online marketplace with a robust logistics network and an extensive network of sellers. 
The COVID-19 Impact 
Heightened Digitalization 
The pandemic accelerated the digital transformation of both platforms, prompting them to enhance their technological infrastructure, logistics capabilities, and user interfaces to accommodate increased online traffic and sales. This paved the way for sellers to gain access to a wider consumer base that translated to an increase in sales.
Expanded Product Categories 
As several countries declared lockdown during the height of the pandemic, everyone turned to Shopee and Lazada for their needs. This allowed both platforms to provide diversified product offerings to include essential items such as groceries, personal protective equipment, and healthcare products, catering to the evolving needs of consumers during lockdowns.
As product offerings became extensive, this became a win-win situation as several aspiring sellers were able to successfully penetrate the e-commerce market by selling their products on both Shopee and Lazada. 
Livestreaming and Interactive Shopping 
Shopee's emphasis on interactive features and livestreaming became even more relevant during the pandemic, allowing brands and sellers to engage with customers in real-time and showcase products through virtual events. Along with Shopee, lazada also introduced livestreaming features that allow sellers to directly interact with consumers and create an effective marketing strategy that brought traction to their shop and products.
Contactless Payment and Delivery 
Both platforms promoted contactless payment and delivery options to ensure the safety of customers and delivery personnel. This included cashless payment methods and "no-contact" delivery procedures that made payment collection easier for both Shopee and Lazada sellers.
Support for Local Businesses 
As a strategy to boost e-commerce and encourage sellers to join their platform, Shopee and Lazada took initiatives to support local businesses by providing them with the tools and resources needed to establish an online presence and reach a wider customer base. 
Post-Pandemic 
As the pandemic subsided and economies reopened, the changes implemented by Shopee and Lazada continue to shape the e-commerce landscape. Both platforms have solidified their positions as essential shopping destinations, offering a diverse array of products and services while maintaining the adaptations made during the crisis – ensuring profitability for those who choose to use these platforms as an avenue to sell their products. 
Looking ahead, Shopee and Lazada are likely to further refine their strategies, innovate in response to changing consumer preferences, and harness technology to enhance the shopping experience. As the digital economy continues to evolve, these e-commerce giants remain at the forefront of shaping the future of online retail in Southeast Asia. 
The COVID-19 pandemic served as a catalyst for change in the e-commerce industry, driving Shopee and Lazada to adapt, innovate, and transform their platforms to meet the evolving needs of consumers. From enhanced digital experiences and expanded product categories to improved logistics and customer support, these platforms have risen to the challenge and emerged as resilient and indispensable players in the post-pandemic e-commerce landscape. As they continue to evolve, Shopee and Lazada are shaping the future of retail, offering sellers a convenient and dynamic way to offer their products to a reachable consumer base.
Ready to optimize your products with us?


Split Dragon offers support with your e-commerce needs using conversion-Focused tools and data-driven solutions.
Contact us today
to see how we can help you with tailored strategies that will drive your company's success!