The role of eCommerce packaging has evolved from "nice to have" to "a must-have" since online retailing put product packaging into the spotlight.

When did this happen? Well, online shoppers are also avid social media users, and often they discover products through shared posts on social media platforms.[*] The first thing they see and comment on is the packaging. 
The result: 72% of the consumers say that product packaging design influences their buying decision.[*]
Therefore, the idea of what really matters is what's inside is no longer applicable as shoppers love to share their purchasing experiences online – and that includes the packaging and unboxing experience. 
What is eCommerce packaging?
eCommerce packaging is anything related to the protection, design, quality checking, and storage of your products to provide a better experience to your customers.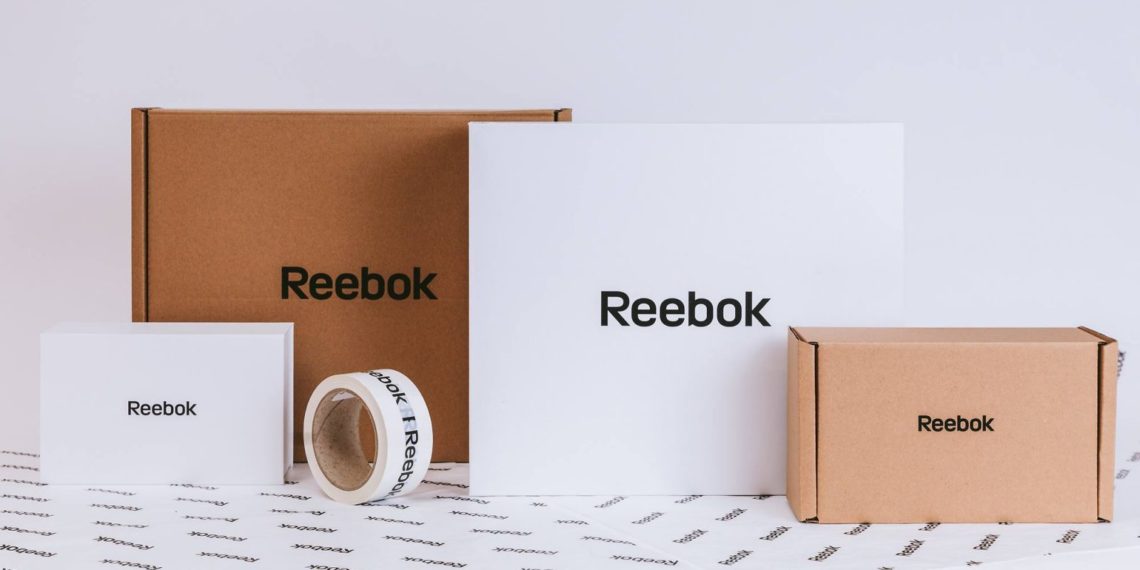 Traditionally, the packaging's purpose is to protect your items during shipment but as eCommerce evolved, so is the role of packaging. 
[activecampaign form=1]
The 3Ps of Packaging
Here are the three basic functions of packaging:
Protection
Protection is the primary purpose of packaging. During shipment, your products will experience shocks, bumps, vibrations, change of temperature, and (sometimes) mishandling. Your packaging should be able to withstand all circumstances and will arrive at your customers' doorstep safely and undamaged. 
Preservation
Smart packaging can preserve the originality of its content regardless of the temperature and conditions during the shipment.
Food and fragile items are two of the most sensitive items to ship that need extra attention.
Presentation
How to nail the first impression? Packaging! 
This is where the marketing aspect comes into play. Apart from the product, how you present your packaging can be an effective tool to influence your customers' buying decisions.
Part of the presentation is the quality of the material used. It does not have to be expensive. It's even more impressive if the packaging won't cost much yet the aesthetic is well put together and functional.
3 Examples of the Best eCommerce Packaging
Here are 3 examples of brands that nailed the eCommerce packaging design, functionality, and overall performance of the brand.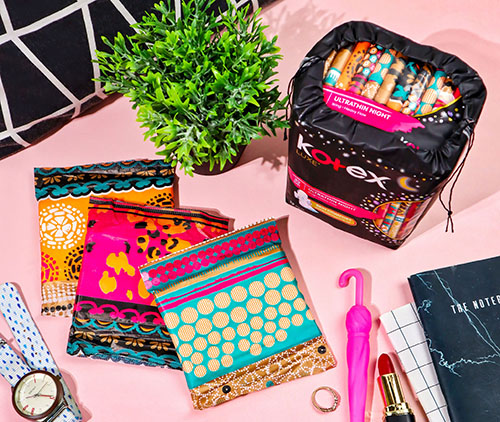 Sanitary pads but make them fashionable? Kotex says why not? The bold patterns yet discreet packaging speaks well to the 14-year-old to 22-year-old market. The predominantly black outer package comes with a string, making it look like a purse. The pads themselves feature different patterns in bright colors, you can pick depending on your mood!
Plus the side window shows the thickness of the pads making it easier for shoppers to pick according to their needs.
[activecampaign form=9]
A Dedication to Past Relationships by Ariana Grande's "Thank You, Next"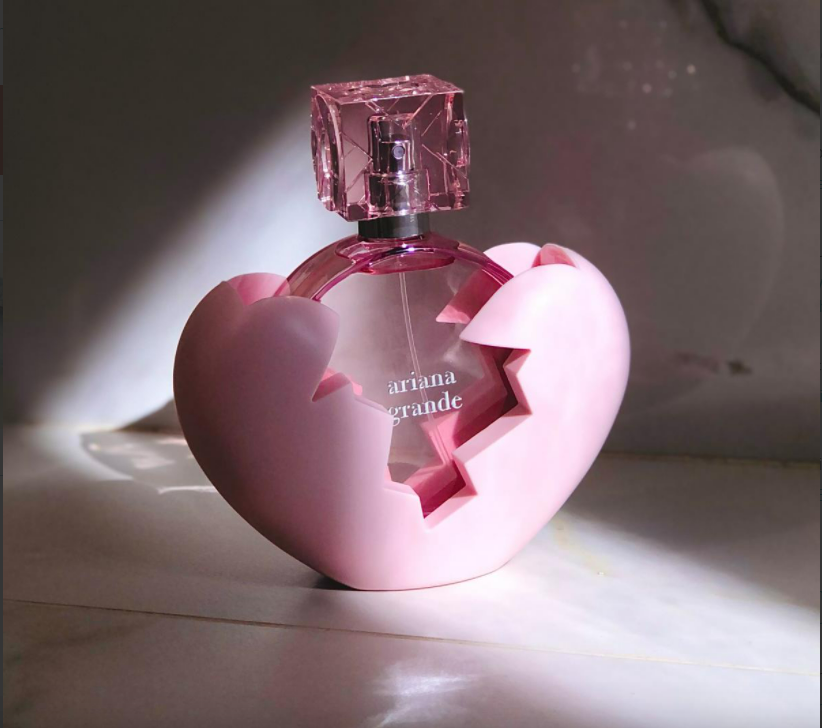 Heartbroken or not, looking at Ariana Grande's sixth fragrance "Thank You, Next" perfume will make your heart go full in many ways. The subtle pink color will give you a hint that the perfume will burst with juicy and feminine notes.
The bottle cover features a translucent "X" sign and comes in a little broken heart holder. For anyone who listens to Ariana Grande's song Thank you Next, the packaging speaks for itself and effectively conveys a message to its market.
Portable Beauty Tools by Ya She Na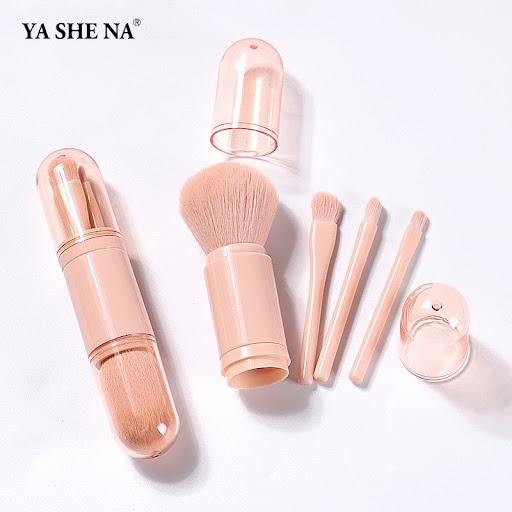 The consumer's growing desire for convenience can also be seen in today's packaging. The best example is Ya She Na's 4-in-1 makeup brush collection. In a single purchase, buyers can have a loose powder brush and a full set of eye shadow brushes.  All brushes are conveniently shaped in a circle and without gaps making them easier to fit in the portable rod. 
This is perfect for ladies who are always on the go and need a little bit of retouching once in a while. 
Why does packaging matter in eCommerce marketing?
If there's one thing you can cut back in your business, the easiest choice would be the packaging. Besides, shoppers won't mind, right? Wrong.
While it's tempting to skimp this area especially for budget-strapped businesses, eCommerce packaging is an important factor that drives brand impression.
In an infographic by The Paperwork, 52% of the customers say that they are more likely to return to business for another purchase after receiving a premium packaging.[*]
[activecampaign form=12]
That number alone can prove that packaging plays a critical role in marketing. Here are 4 reasons why packaging matters in eCommerce marketing: 
1. Improves customer experience
The customer's real encounter with your brand begins the moment they receive your products.  And if they see that your packaging comes in cheap then they can safely assume the same can be said for what's inside. 
A well-thought packaging gives the impression that you give importance to quality – a huge plus factor that helps achieve the satisfaction of the customers. 
2. Captures attention
With thousands of products to choose from, your product packaging design can help capture your target customers' attention. 
This is very critical given that online users' attention lies around 8 seconds.[*]
Unique, creative, and visually appealing designs affect your consumer's mood and play a huge factor in their purchasing decision. 
Plus, opening your product should evoke a sense of excitement or any positive emotional response, making the unboxing experience more memorable and fun, thus they will more likely share their experience online.
This is where your marketing team can use user-generated content for your social media platforms and other marketing campaigns. 
3. Supports branding
The end goal of building a brand is to acquire brand recognition. And you'll know you've achieved this when your logo and other visual signifiers are no longer dependent on your company's name.

Take for example the logo above. No text, just a swoosh and you'll know that it's from Nike.
Your packaging should incorporate your colors, fonts, logo, and tagline. The same goes for your other marketing materials.
Remember that your customers' perception of brands depends on their knowledge of you. And your job is to make sure that you will be remembered not only because of your product but also because you are consistent in how you present your product.
4. Drives desired action
In the digital age, consumers have more information than ever before. 
If there's one thing you can use to override information overload, that's the power of visuals. 
What we see can strongly influence how we act. Packaging color, shape, printed information, fonts, material, and design are just a few elements that directly influence the buying behavior of a consumer. 
Therefore, in choosing your packaging, make sure to consider elements that will drive consumers to buy and remember your product. 
eCommerce and online marketplace is heavily defined by competition. Add that to a consumer that is always under the pressure of time, it is your packaging that either draws them towards your product or drives them away.[*]
[activecampaign form=16]
Why packaging matters in branding
The previous topic already touched a little bit on why packaging matters in branding. Here, let's dig deeper into how your packaging can build a stronger foundation for your branding.
Builds brand narrative
Compared to traditional commerce, eCommerce lacks physical encounters thus it's hard to build connections and establish trust with your target market – unless you know how to tell a good brand story. 
A good brand narrative can evoke positive emotions that can build connection and establish authenticity to your audience. 
Your packaging is a great tool to share your brand narrative.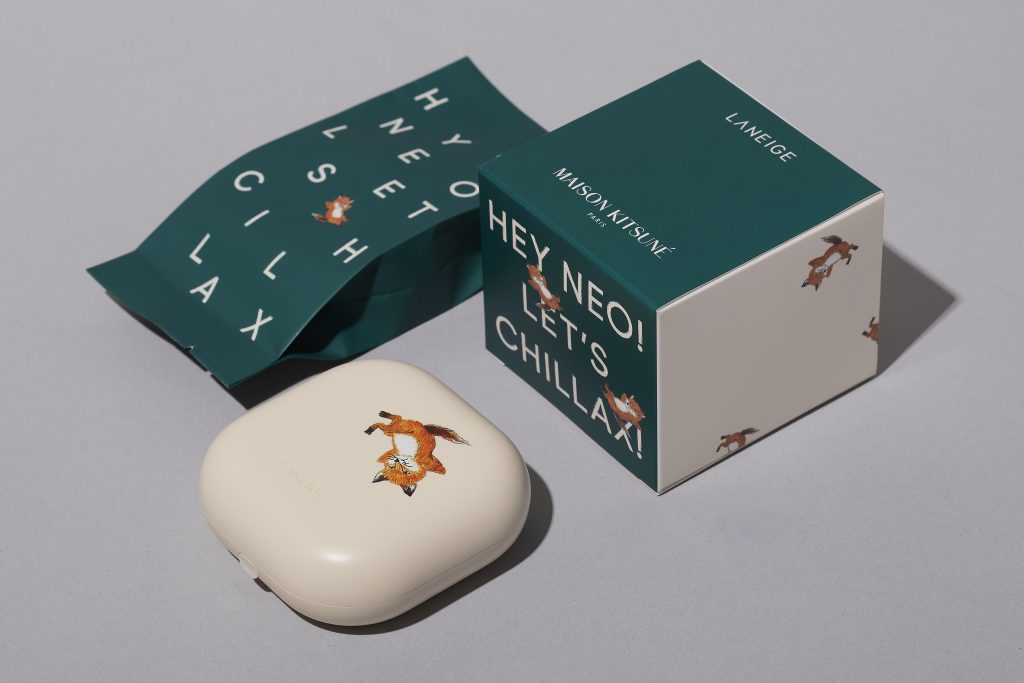 Custom packaging, for example, allows you to personalize and speak directly to your customer. Using eco-friendly materials tells your customer that you care about the environment. 
This enhances your brand story and if done right, your one-time buyer will turn into a loyal customer. 
Conveys message
Another important element in packaging is the information you want to convey to your customers. Aside from the aesthetics, it should also contain key details about the product and other information such as:
Price

Instructions

Ingredients

Warnings 

Government regulatory information
Be careful though. While it's tempting to put everything in your packaging for the sake of transparency, the details should be brief, concise, and organized. 
Create a packaging design that will grab their attention and let your copy do the talking. This will put your product at a vantage point. 
Stand out against competitors
What makes the packaging so important is because, in a competition, it's all about first impressions. And generic packaging won't cut. 
This is most crucial if you are launching a new product in the market. As mentioned earlier, it's your packaging that will grab the consumer's attention. 
So how do you make your packaging better than your competitors? Study them. Keep track of your competitors' moves, study their packaging. Know what makes them stand out and plan on how to make yours better.
Lastly, be original. If you are selling a product in a very competitive niche, it's your originality that will make the difference. Show off your unique selling point in your packaging. 
5 Tips to create the best eCommerce packaging design 
Now that we've established the importance of packaging for your business, how do you create the best packaging design?
We may not be an expert when it comes to choosing the right color palettes and other creative elements, but here are some helpful tips to help you pick the right packaging design for your products. 
1. Create a packaging that tickles curiosity
Curiosity is incredibly powerful in the world of sales. Have you ever watched a TV series and promised yourself you'll only watch one episode? But hours later you already watched the whole season because each episode is a cliffhanger. 
Curiosity is what keeps people engaged and connected. Plan your packaging design that stimulates curiosity.
2.
Go for quality materials
Remember the 4 Ps in packaging? Protection and preservation can be easily achieved if you opt for good and durable materials. 
In an article by Arka, a packaging design company, applying technology can enhance the feel and quality of the material.
For example, make your packaging easy to open, carry, spill-proof, or easy to store with the use of innovative style and technology.
Technology can also make your product packaging more interactive. For example, customers can scan the QR codes to see more information. You can also add some valuable tips to your customers or even a secret message.
This also covers one of the 4Ps in packaging which is the presentation.
3. Choose eye-catching colors
62%-90% of people's judgment of a product is based on colors.[*] Colors trigger involuntary reactions and are driven by psychology. 
For example, black and gold exude sophistication and luxury, bright colors show fun and reduce the seriousness while red draws commanding attention.
Color also increases memory. As mentioned earlier, you need to choose the elements that will drive your customer to buy and remember your brand. 
4. Do not mislead your customers
Are you familiar with expectation vs reality? This does not only happen in advertising campaigns but also in the packaging. 
Customers would rather buy a product with inexpensive packaging than spend a penny on something that misleads them. Yes, you want to present your product in the best way possible and a little "face-lift" won't hurt but make sure that it's not to the extent of deceiving your customers. 
5. Be practical
We can't deny the fact that investing in good quality packaging will take a chunk in your budget. This needs a lot of careful planning and data gathering so that you can make informed decisions. 
Just remember, if done right, your packaging has the potential to reach brand recognition and will ultimately boost your sales.
Delight your customers with eCommerce packaging
Packaging is no longer as simple as bland boring corrugated boxes. It is a multi-dollar industry and is playing a key role in building a brand and marketing today.
Again, the most important thing is to create a memorable customer buying experience for you to win the market – and good eCommerce packaging is a brilliant start. 
Are you looking for more online marketplace and eCommerce selling tips? Join our Facebook Community! 
There, you can post your questions or share some knowledge. You will also learn more about Split Dragon and how we can help you identify defined marketplace tweaks so you can make more sales in Lazada and Shopee.