To boost your Shopee sales, you not only need to drive people to your online store but you also need to turn your visitors to sales conversions. Shopee provides in-app features that enable sellers to make numbers reflect their earnings. 
1. Run Campaigns
One of the keys to improving your Shopee sales is to become more visible to potential buyers. The Shopee My Campaigns feature enables you to plaster certain products into portions of the website that is most visited by buyers. 
My Campaign is Shopee's way of helping sellers make the most of the Shopee platform. As we can see, Shoppe lets buyers join campaigns for free. 
It is important to note that product nominations need to be based on these criteria:
Product descriptions and images need to be decent and accurate

The seller should have a willingness to provide 10%-20% discount if the seller is approved

Attractive prices
If you are unable to follow the above criteria, your appeal to join a campaign might be declined. 
How To Join A Campaign


Simply log in to your Shopee Seller account and go to Marketing Centre.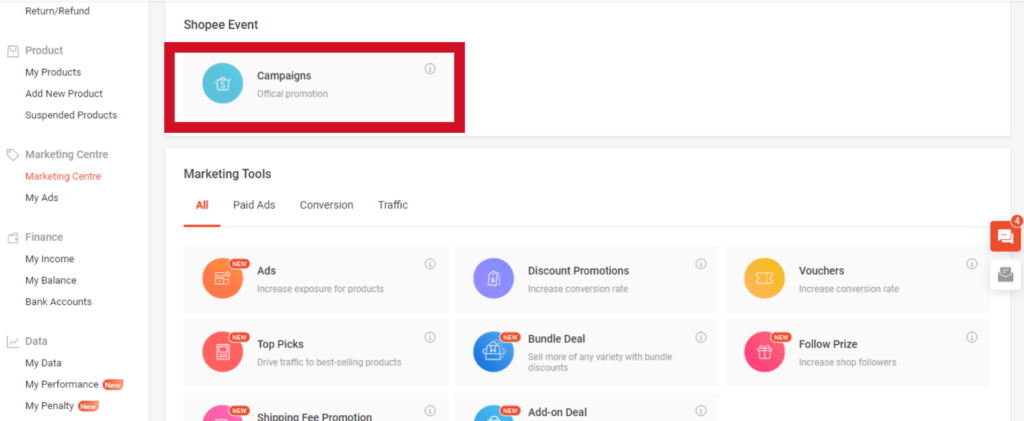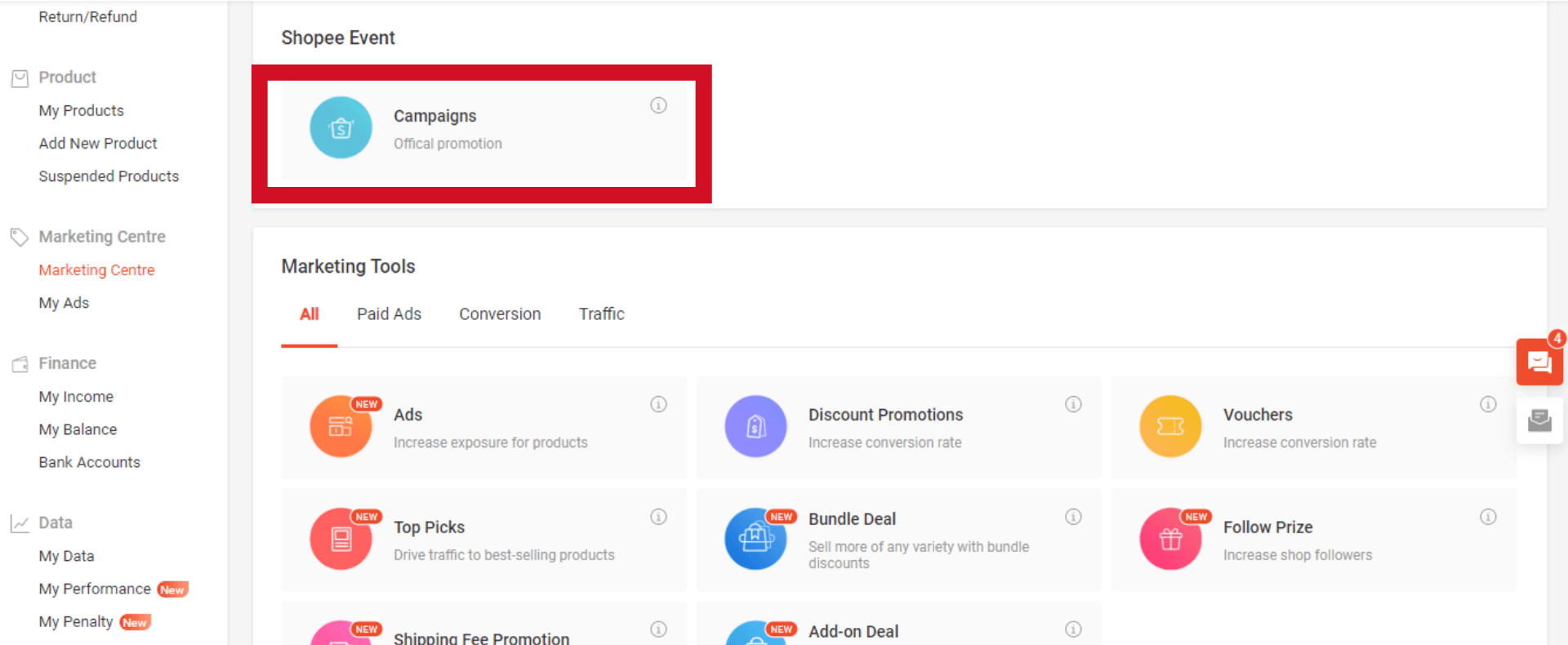 Choose Campaigns. 
Campaigns will show up in the Upcoming section when Shopee adds new events for sellers to join. Take note that the nomination of products is not a guarantee that Shopee will select your products for the campaign. 
Perks That Sellers Will Enjoy If They Are Selected For A Campaign
Exposure in the desktop and in-app campaign banners

Products will be featured in email blast marketing as well as push notifications

Increased shop awareness through improved click-through rates
2. Use The Top Picks Features
Shopee designed Top Picks From Shop to increase cross-selling. With this feature, sellers are able to add four to eight products in a single collection that can be displayed on one's product pages. This encourages buyers to add more of your products to their cart and thus increasing overall Shopee sales. 
You can create a maximum of 10 collections. Only one collection can be displayed on your product pages at a given time. 
How To Create A Collection For Top Picks From Shop

Go to Seller Centre and click Marketing Centre.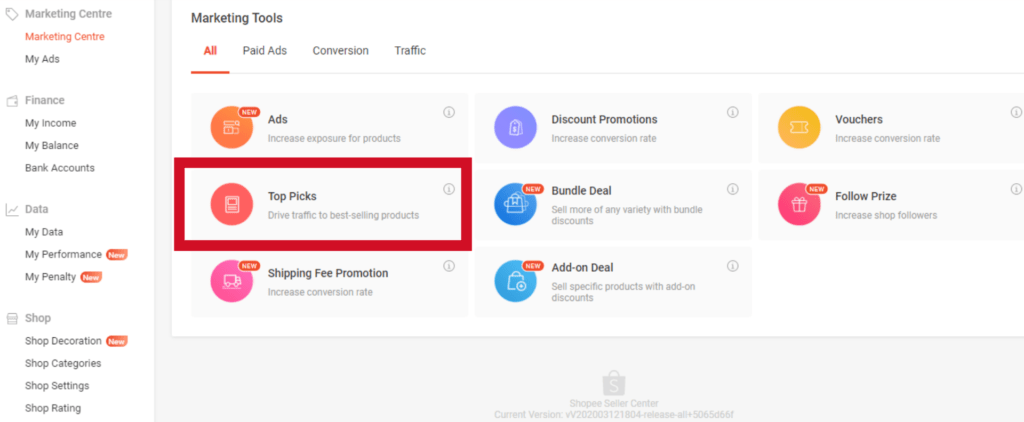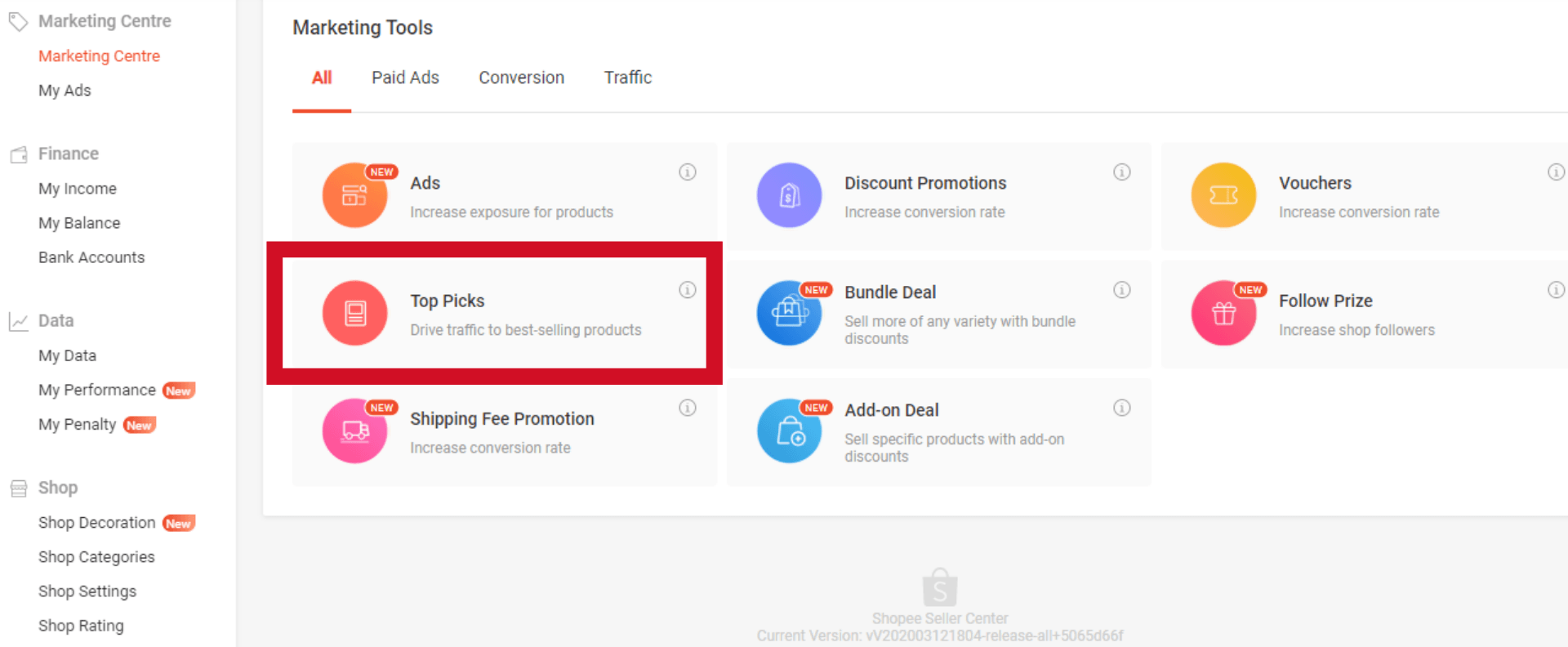 Choose Top Picks from your Marketing Tools.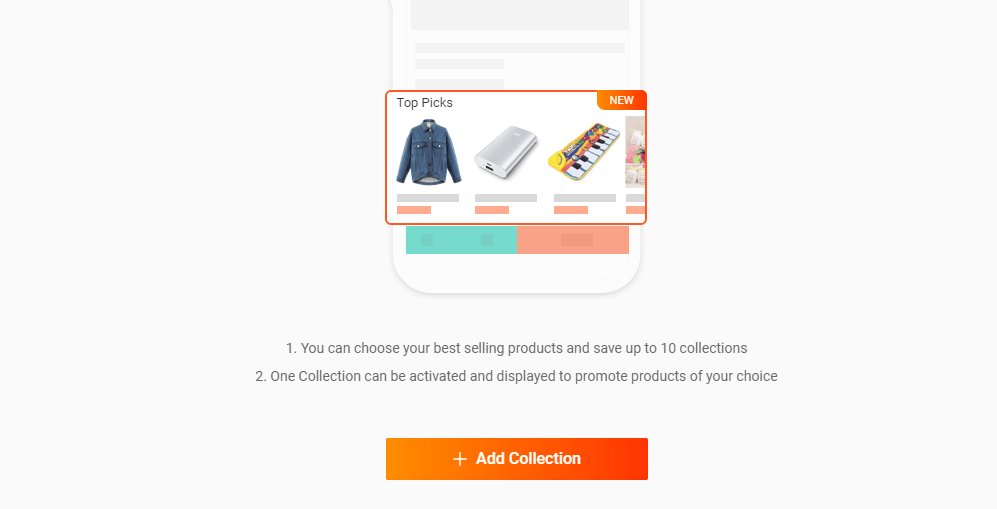 Choose Add Collection to open the product selector.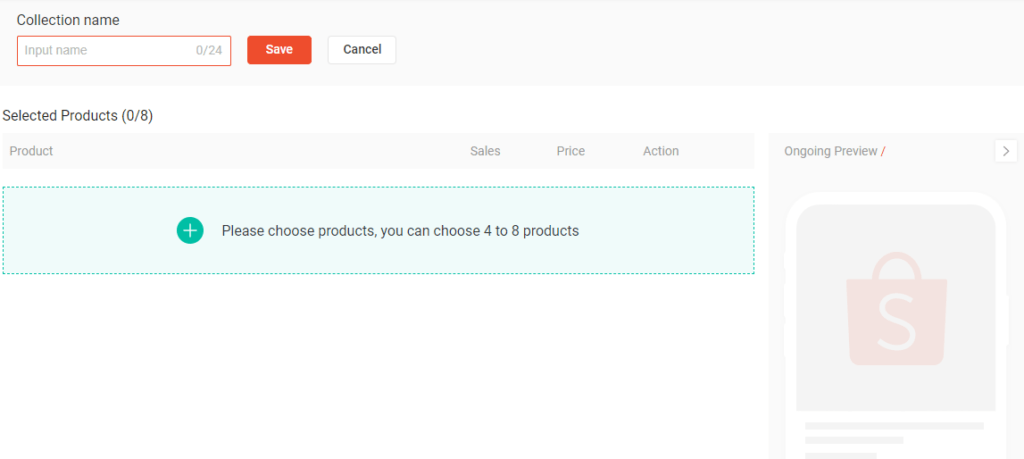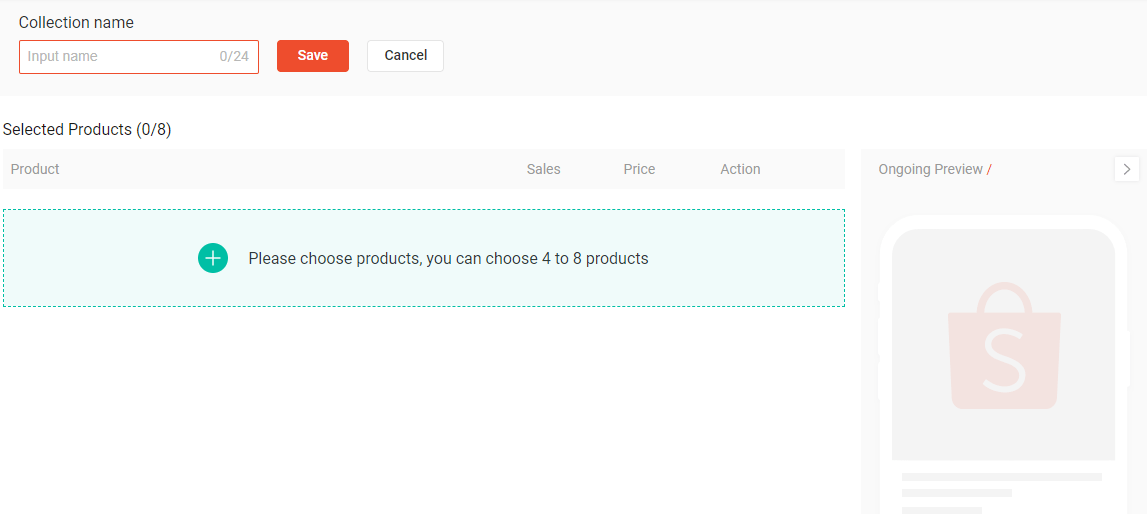 Click the green plus button to start adding products. Add at least four products. Take note that you can only add up to eight products.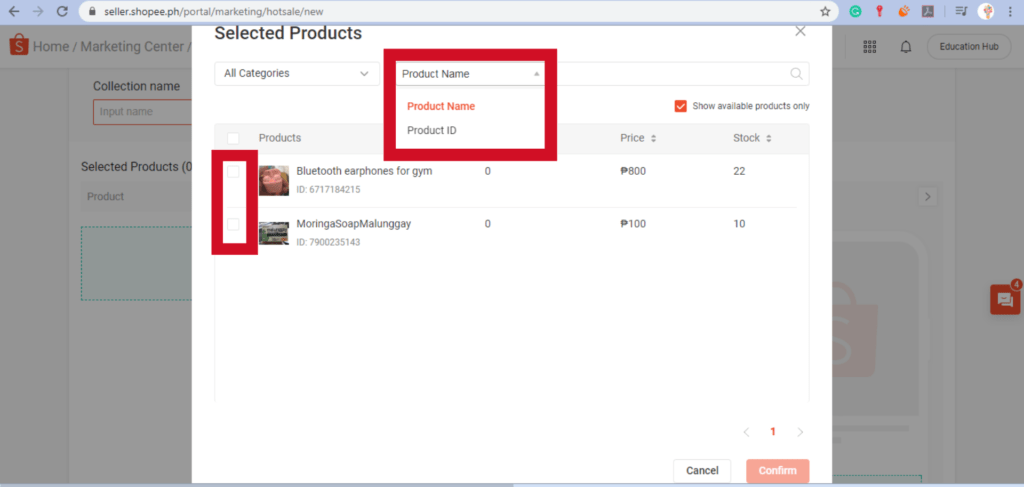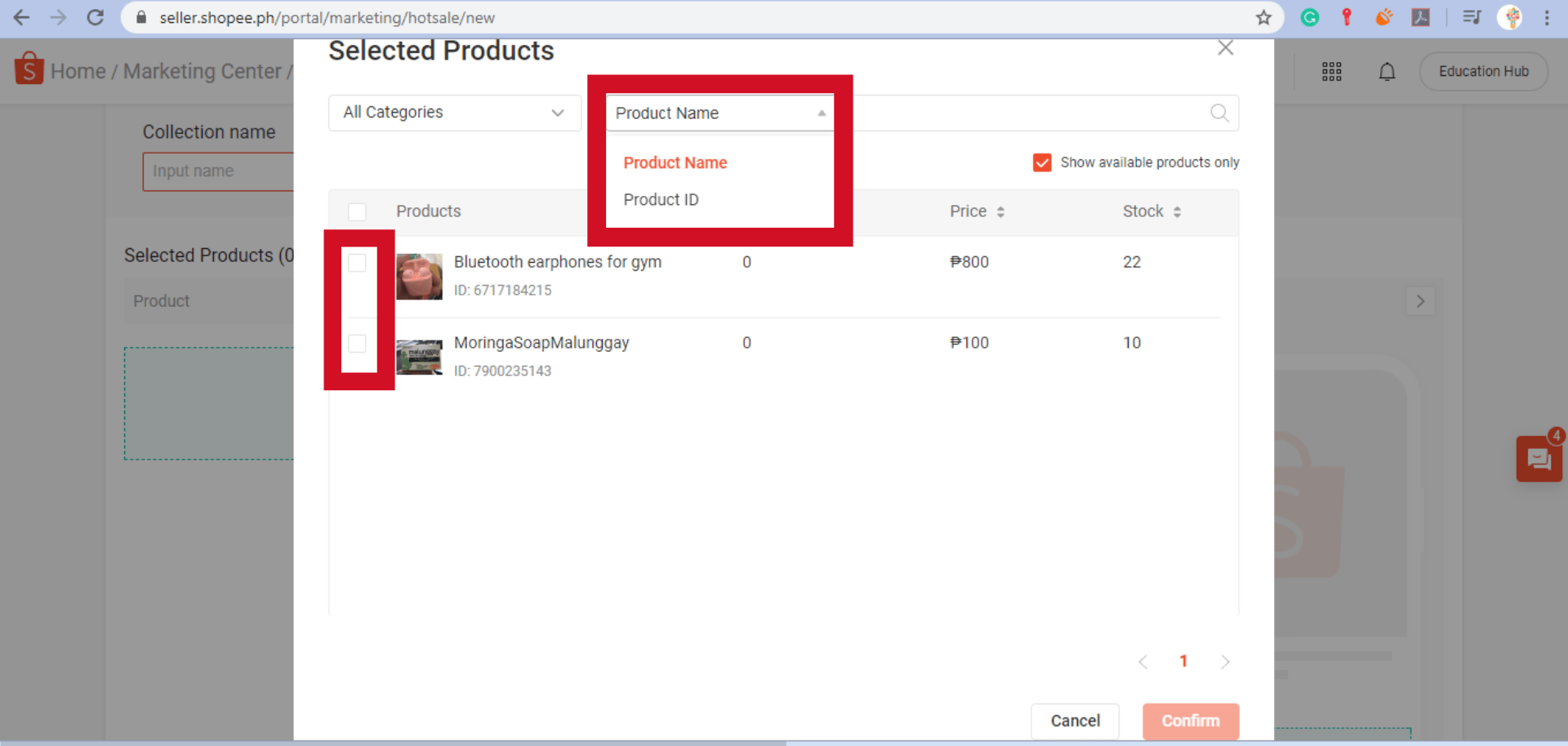 Tick the products that you want to add to Top Picks From Shop. If you have a wide range of products, you can locate your desired products by product name or product ID. Click Confirm once you have selected the products that you want to include in the promotion.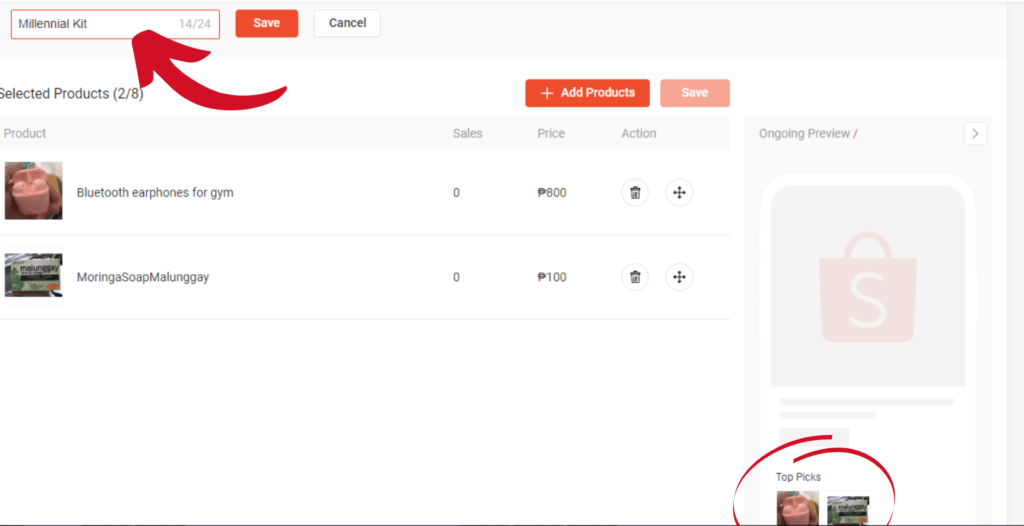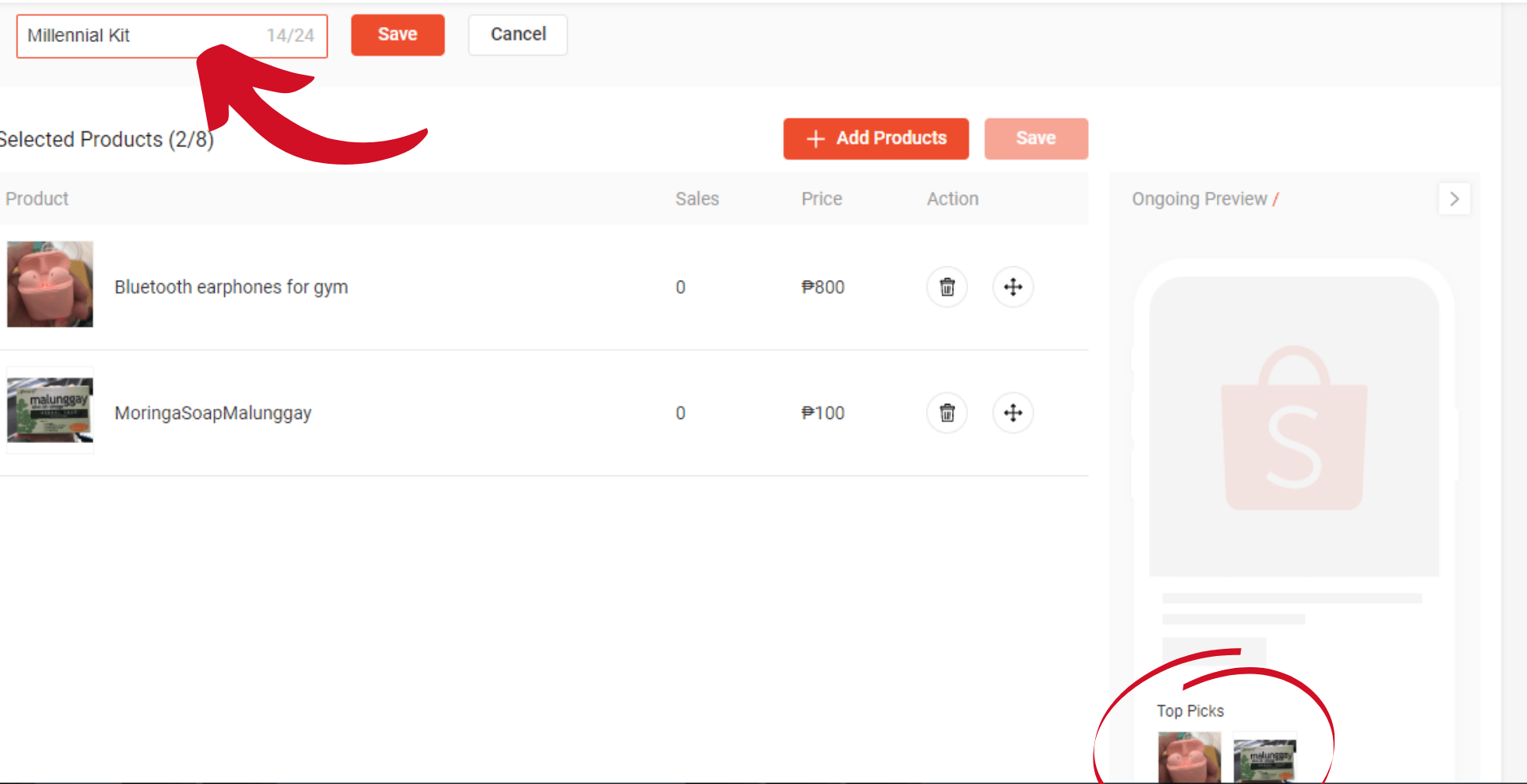 A preview of your chosen products will be visible on the bottom left corner of the window. Enter your collection name and then click Save.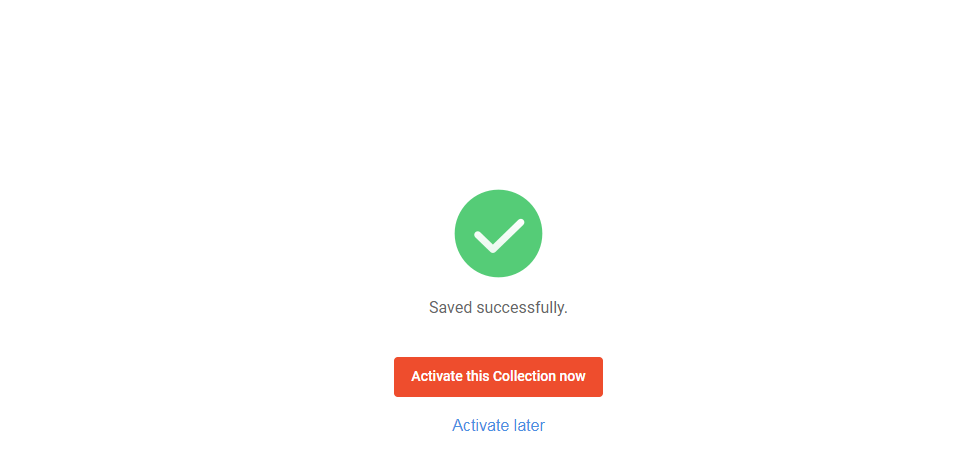 Click Activate this Collection now or Activate later.

You will now be able to view your collection when you go to your Top Picks dashboard. If you want to deactivate the current collection, click on the green switch. If you click preview, you will be directed to a page with all of your chosen products and their details. 
3. Nominate Products For Flash Sale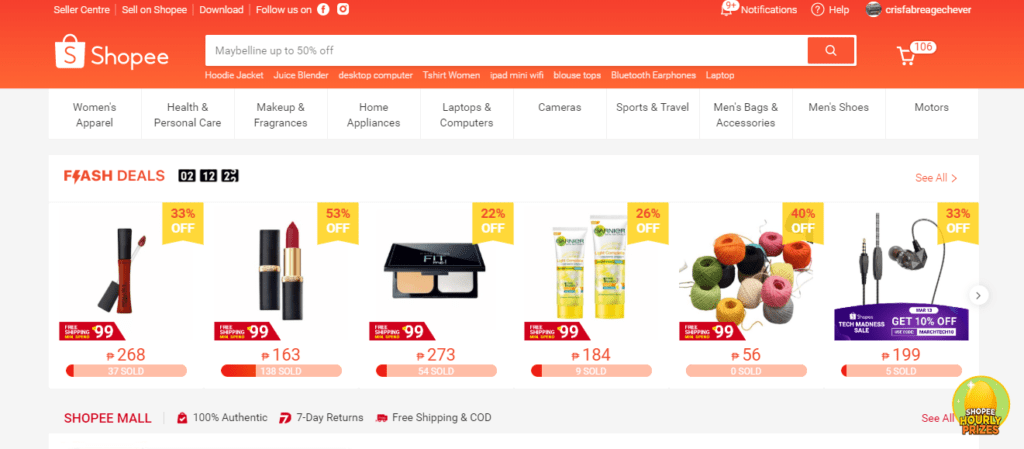 Flash sales are deals that appear on the Shopee homepage. Using the flash sale feature enables you to increase your sales since this is the section of Shopee that most buyers visit when they are looking for discounted items. 
Since this is one of the most popular features of Shopee, sellers are able to garner the most clicks and views. You will also gain the following benefits:
You will increase your chances of having your best products sold out

Attract more visitors and exposure to your online store
Requirements To Hold A Flash Sale
A start and end time

The discount price or percentage should be within the Accepted Discount Range of the nomination agreement. 

Sufficient stock (your stock for the flash sale will be deducted from your total product supply)

Products that belong to the category requirement that Shopee chose for the flash sale
You can also add product variations. This is optional, however. 
How To Join A Flash Sale
In traditional terms, a seller cannot join a flash sale. This is Shopee segment that is reserved for sellers who have attained the following:
0 penalty points

A good chat response rate

High fulfillment rate and low late shipment rate

Good shop rating
Meanwhile, you also have the option to purchase a flash deal slot. 
How To Get A Flash Deal Slot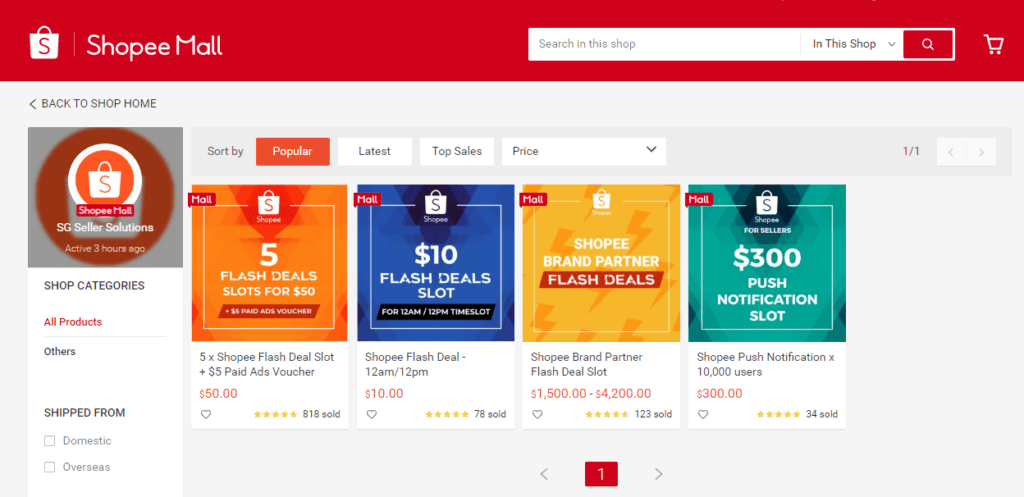 Go to SG Seller Solutions. Choose the slot that you desire to purchase. Go through the usual buying process.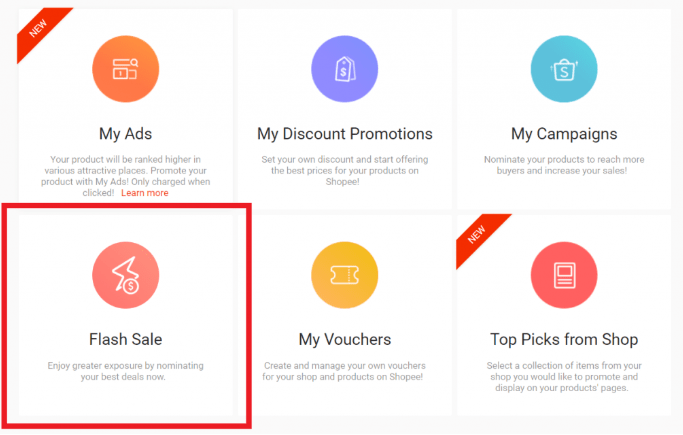 After you purchased your slot, you can go to your Seller Centre account. Click Marketing Centre. A Flash Sale Feature will appear in your Marketing Tools.

Choose Flash Sale and Select a campaign that you want to join.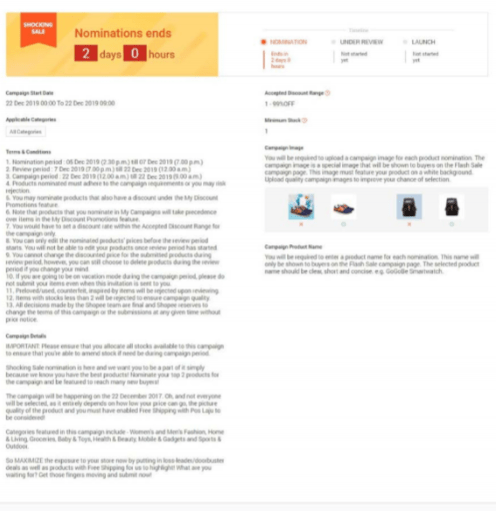 Review the terms and conditions of the campaign. Make sure that you are able to live up to what is stated.

Click Nominate Products when you are ready.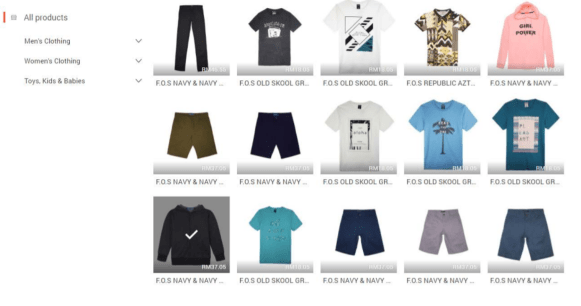 Select the products that you want to include in the flash sale. Click Confirm once you are decided. 
After updating the details, you can save and submit the application. The review process can take as long as seven working days. Check the Flash Sale section of your Seller Centre from time to time to check the status of your application. 
Making Sure That Your Nomination Is A Success
Make sure that your nominated products are set at their lowest price

One product per timeslot

You should have a minimum of five stocks for your nominated products

Make sure that your products' cover picture has a white background

No pre-orders

Free shipping

Penalty points should be less than three

Your store needs to have a review that is greater than four
4. Encourage Buyer Activities Through Vouchers
You can entice your buyers to purchase more products from your shop by creating your own vouchers. Aside from that, the chances of your customers to purchase more products per transaction is also increased.
You can customize your voucher depending on your needs. Vouchers vary in categories. There are discounts and coin cashbacks. 
There are currently two types of vouchers:
Product vouchers – only apply to specific products

Shop vouchers  – can apply to all the products in your shop
You can also set a limit to your vouchers. This means you will decide how many times a person can apply his voucher to a transaction. 
How To Create A Voucher


Go to Seller Centre and Click Marketing Centre. 


Click Vouchers.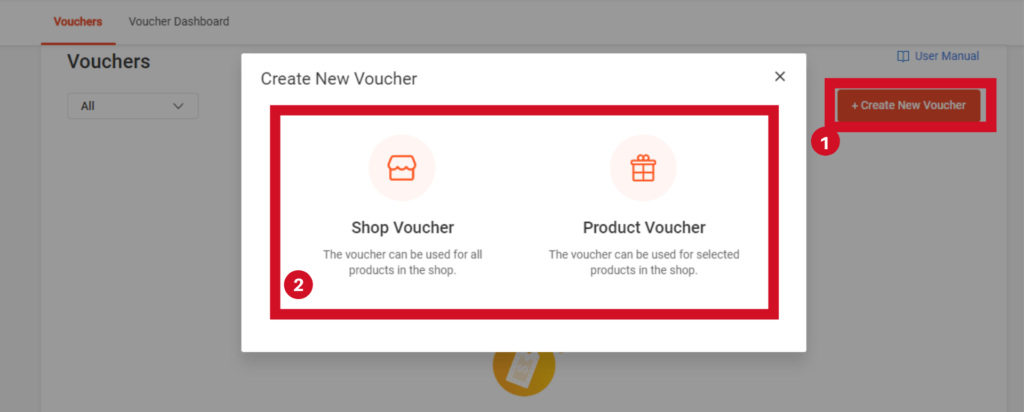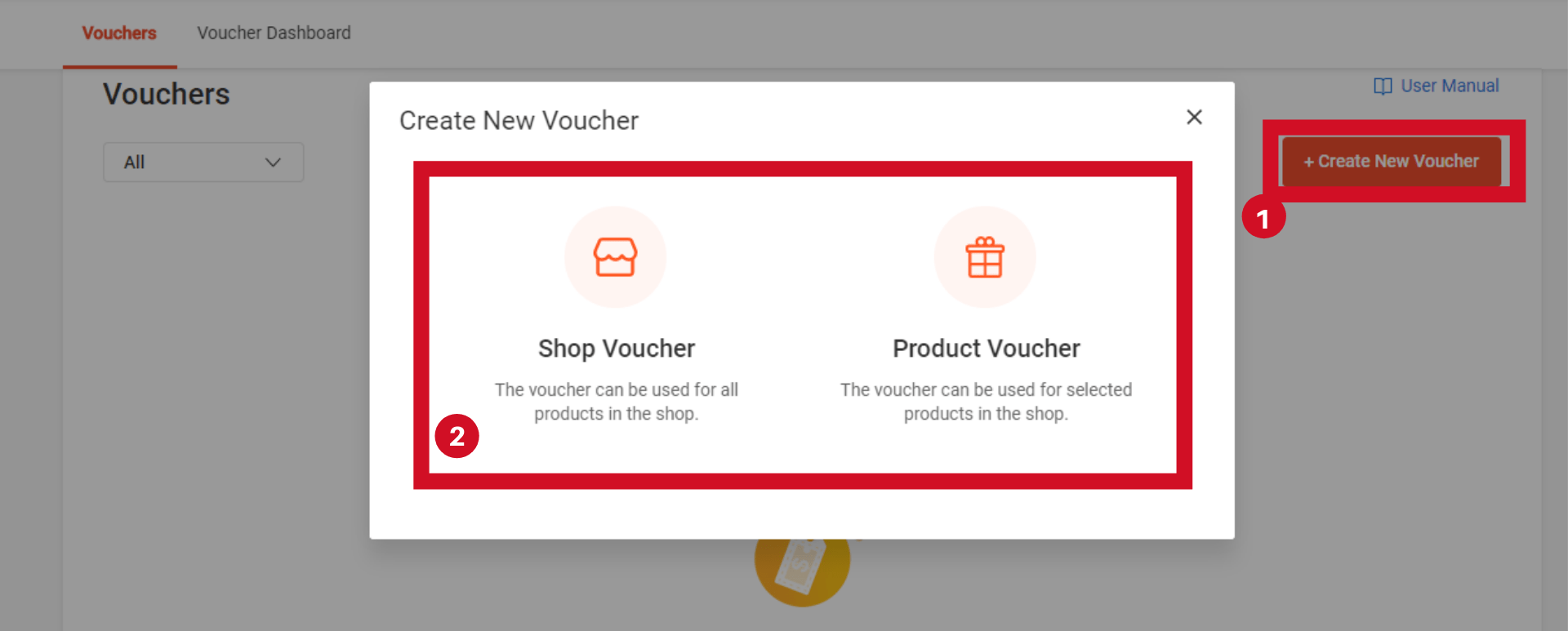 Choose to Create New Voucher. Decide whether you want to create a product or shop voucher.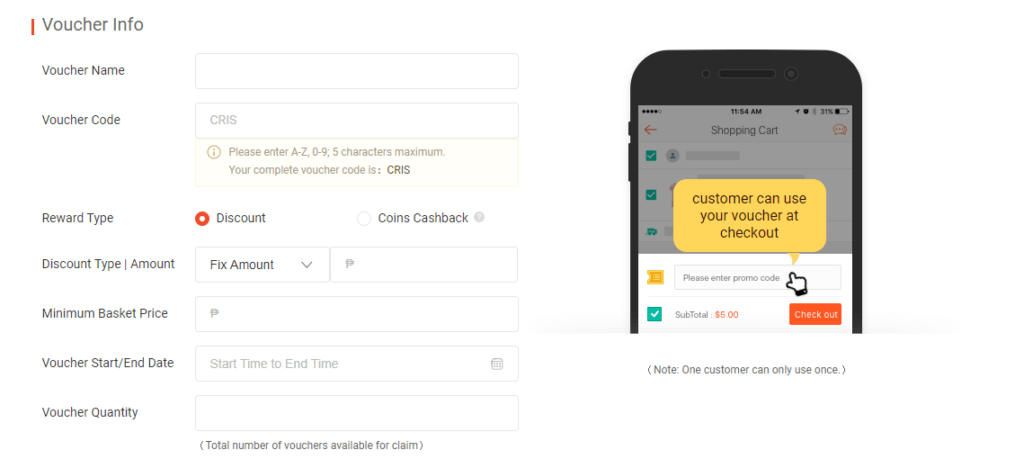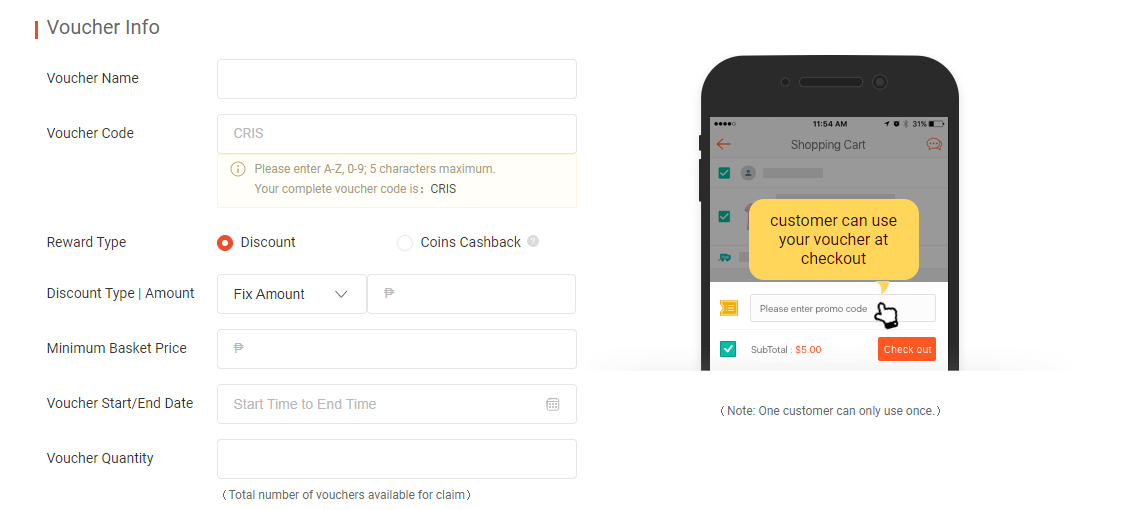 Enter your voucher details. 

If you chose to create a product voucher, you need to select products you want the voucher to apply to. 
Click Save afterward. 
You will notice that product vouchers cannot be displayed on any of your store pages. This is due to the fact that product vouchers were designed to be an exclusive perk that sellers would gradually give to loyal customers through a voucher code. 
On the other hand, you have the option to make your store voucher visible in all your pages as well as specific channels such as Shopee Live and Shopee feed. You can also share the voucher with specific people using a code. 


Once you have created your vouchers, they will appear in your voucher dashboard. 


Your shop vouchers that are visible for all pages will then appear on your shop homepage. 
5. Promote Your Products With Discounts
My Discount Promotions tool enables you to increase the hype for your products for a given set of time and thus increasing Shopee sales. 
A discount can apply to a single product. You also have the option to implement the discount for all the products in your online store. 
Make sure to set a limit for each of your discounts. This way, a single buyer won't be able to snatch up your best products before other customers get the chance to take notice of them. 
My Discount Promotions is helpful for sellers who want to increase profit for a single product without having to drop the price. Through the use of these discounts, your price will still be competitive in comparison to other sellers. 
How To Use My Discount Promotions Tool


Go to Seller Centre and proceed to Marketing Centre.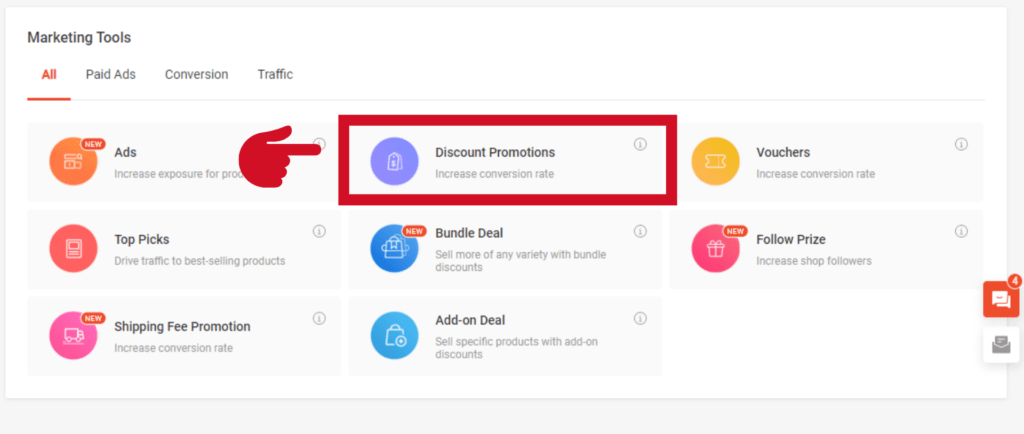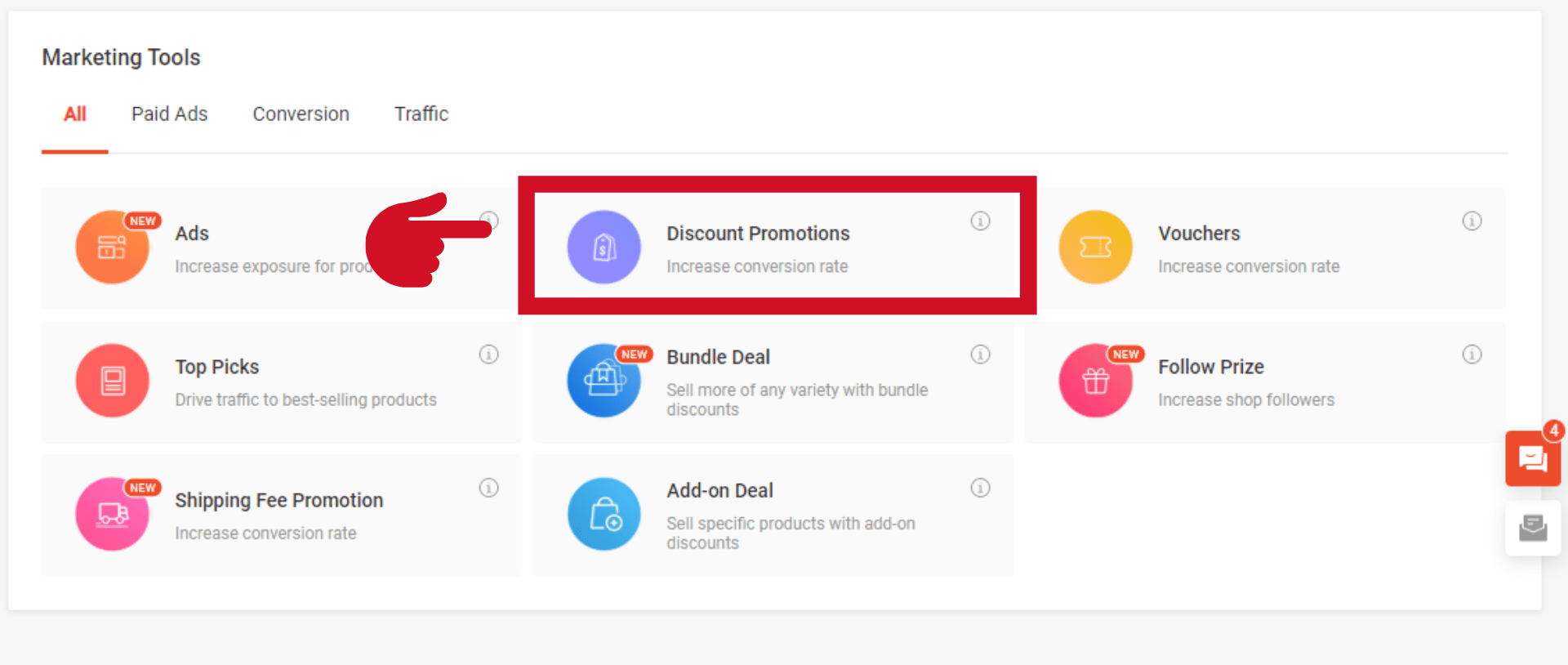 Choose Discount Promotions from your Marketing Tools.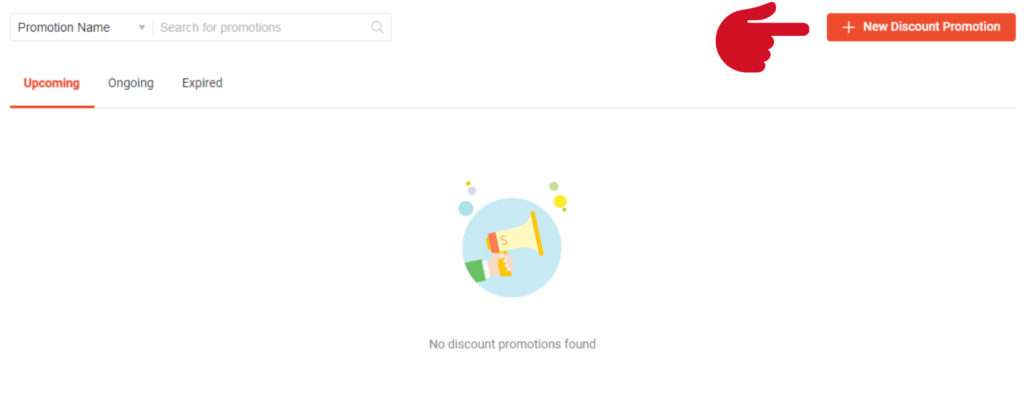 Click New Discount Promotion.
Enter your promotion name and indicate the promotion period. Take note that you need to set the time frame 24 hours from the time you created the promotion. Once the time frame has been set, you will not be able to extend it. However, you can still shorten it.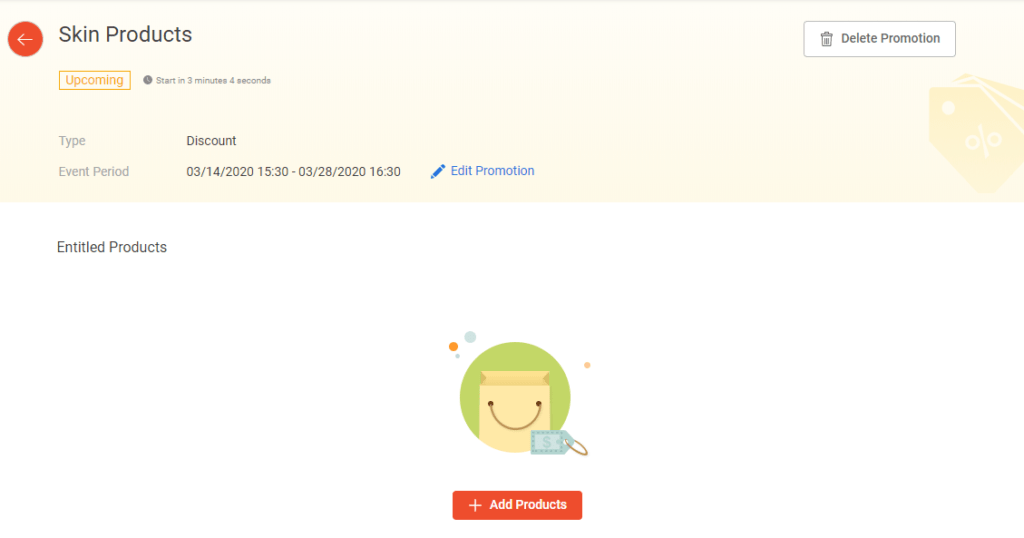 Start adding products that you want your discount to apply to.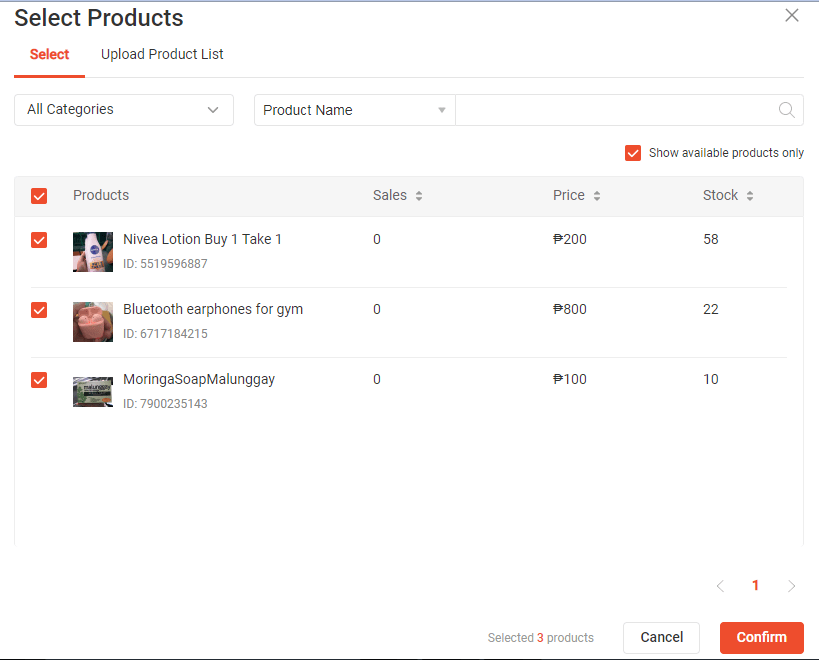 Click Confirm.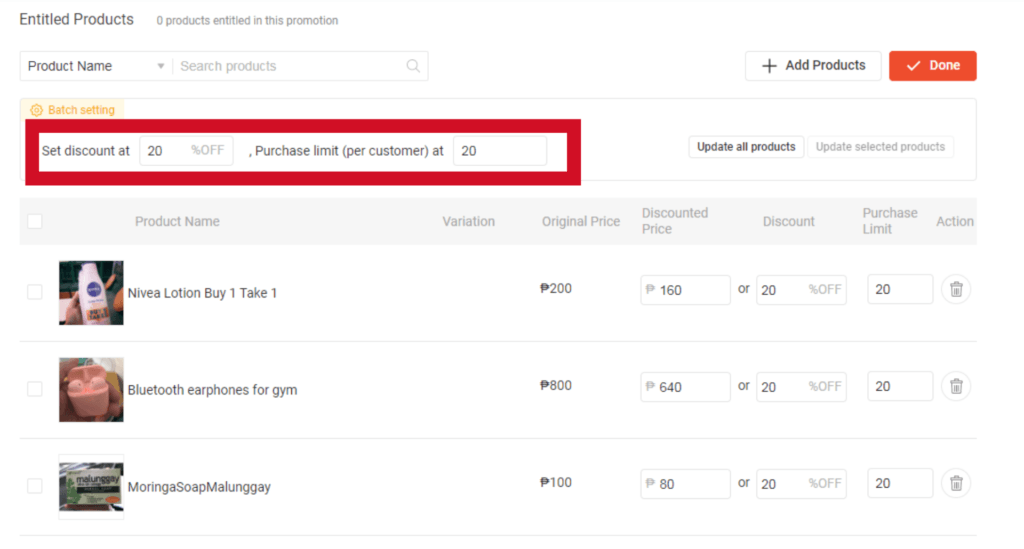 Set the discount percentage and purchase limit. You can indicate the discount individually. However, you can also update them by batch. Click Update all products to apply the discounts on your selected products. Click Done.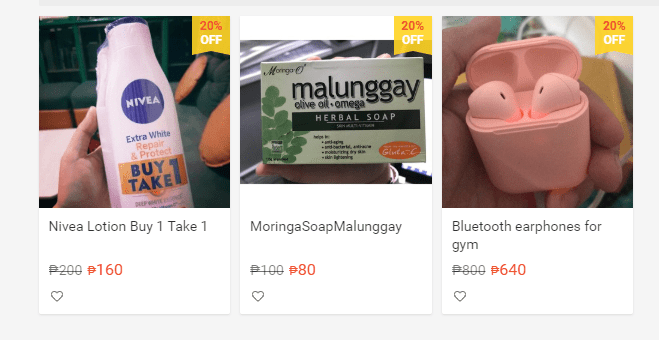 Go to your online store and you will see that the discounts have been applied to your products. 
Be Careful Of Misleading Discounts
Shopee has a rule against misleading discounts. A misleading discount refers to a situation wherein a seller changed the original price of a product prior to a promotion to exaggerate a discount. 
Shopee does not allow this since it gives a negative impression not just on the seller but also on the Shopee platform once the buyer realizes that he has been deceived. As a result, buyers will lose trust in Shopee and will thus be reluctant to shop on the platform again. 
Misleading discounts can result in a product ban on the side of the seller.
6. Understand The Shopee Sales Funnel
Prospective buyers go to a certain process before they make a purchase decision. Shopee gives you tools that you can use to guide customers through each stage of the Shopee Sales Funnel. The Shopee Sales Funnel has 4 stages namely:
Awareness

Engagement

Conversion

Retention
The awareness stage is when a customer first comes across your brand or product. To bring customers into the awareness stage, you need the following:
Search feature

Social media branding

Shop Design

Collaborative ads

Top Picks

Google Ads

Daily Discover

Shopee Keyword Ads
The engagement stage, on the other hand, is what keeps your customers interested in your brand or product. The following tools will help you in steering customers in this part of the funnel:
Follow Prize

Shopee Live

Platform Campaigns

Seller Promotions

Shopee Targeting Ads
The conversion stage is where the customers decide to complete a purchase. The Shopee tools that help you convert a customer are:

Daily Discover

Reviews

Shopping Cart

Vouchers

Free shipping
The last stage of the Lazada Sales Funnel is the most important – the retention stage. This is what decides if your customers comes back for a second purchase and becomes a loyal buyer. Take note that loyal customers is a stronger determinant of sales compared to first-time buyers. Now, to reel people into the retention stage, you need the following:
Shopee Cashback Program

Collaborative Ads

Chat

Loyalty Programs

Package Inserts
If you want to learn about the Shopee Sales Funnel in depth, you can check out our post on Shopee Sales Funnel – Explained.
While Shopee provides you with a ton of free and paid promotional tools on its platform, Split Dragon has the software and resources that can help you keep track of your numbers. Knowing how to utilize numbers for the betterment of your online store has never been easier. Get in touch with us today and see how we can help.