Affiliate marketing started at the dawn of internet marketing in 1988. More than three decades later, affiliate marketing is one of the most versatile ways to promote products and services.
Both brands and affiliates find this marketing process beneficial, as affiliate marketing has had massive revenue growth from $15 billion to about $20 billion in just a span of two years.
It's easy to tell that online purchasing contributed to the growth of the industry. And as eCommerce has continually grown, so has affiliate marketing. 
If you're interested in becoming an affiliate marketer, this blog is for you.
We will help you understand more about affiliate marketing, learn how to make money from it, and introduce some tools of the trade that will help you succeed in this business. 
What is Affiliate Marketing?
Affiliate marketing is an effective sales channel where a business or brand taps an affiliate marketer to promote a product or service in exchange for a commission. The commission is based on the sales generated through the effort of the affiliate. 
You might think: That is what salesmen do. 
Although direct selling and affiliate marketing are both successful strategies, there's a tad difference:
Affiliate marketers operate online. They earn through commissions but they're not usually required to reach a quota. Also, most affiliate marketers are experts or have an influence in a specific niche and they have a very specific target audience.
On the other hand, direct sellers are required to do demonstrations of the products and services to sell effectively. This requires face-to-face interaction or customers have to go to a physical store. 
To fully understand affiliate marketing, let's dig deeper into how it works. 
How does affiliate marketing work?
Affiliate marketing involves three parties:
The seller of the product or service — can be an entrepreneur, a retailer, or a company that sells the product or service.
Affiliate marketer — promotes and markets the product or service in a creative manner. Although affiliate marketers do not require previous experience or extra skills, affiliate marketers can be more effective if they have a specific audience, so that they can promote the products in a creative and relatable way.
The consumers — are the ones who bring in the sales. For example, they could be a social media user, a subscriber of a YouTube channel, or a member of an online community.
So how does affiliate marketing work?
One way is that affiliates would create content on their own platforms, which could be a blog, a YouTube channel, or a social media page. And the content would then have a unique affiliate link to the product or service being sold.
The most common arrangement is that the affiliate receives financial compensation from the company each time someone uses their affiliate link to make a purchase.
Here's a list of the various ways affiliates can earn money:
Per sale – As mentioned earlier, this is how affiliate marketing is often structured: After a customer purchases a product via the affiliate's link, the seller pays the affiliate a portion of the product's selling price.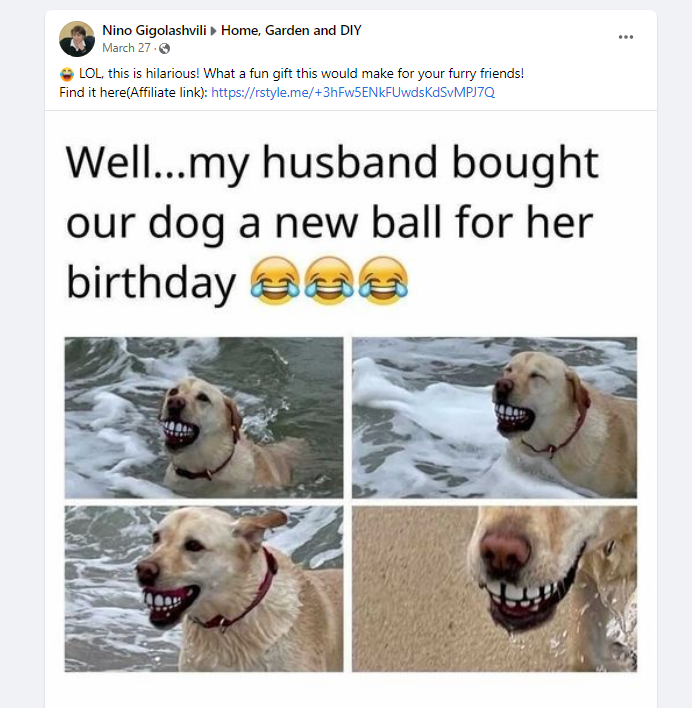 Per click – the objective of the affiliate here is to generate traffic to a website or online shop. A common scenario would be persuading readers to leave the affiliate's website and go to the merchant's website to learn more about what's being promoted.
Per lead – For pay per lead, the affiliate needs to convince their audience to go to a merchant's website and take the desired action. This could be subscribing to a free trial, downloading a file, or just filling out a survey.
Per install – this is similar to pay per lead but is most common in the tech and SaaS industries. In this scheme, affiliates get paid when a user installs a company's app or software.
4 reasons why affiliate marketing is worth it
There are a lot of good reasons why you should start affiliate marketing, but here are the top benefits worth considering:
Easy to start
Affiliate marketing is promoted as a low-entry yet profitable sales funnel, not just for the brand but for the marketer as well.
Again, you don't need high-level marketing skills to effectively promote a product. And becoming an affiliate doesn't require you to have a big startup capital.
Passive income
To put into perspective, the average salary from affiliate marketing is $53,290 per year, according to PayScale. Affiliate marketers in the bottom 10% make about $36,000, while those in the top 10% make around $74,000.
Those numbers can tell you that there's a potential income to be made in affiliate marketing.The best part? You have the freedom and flexibility in this career. You can generate income 24/7, anywhere, and without the usual time pressure of an office job.
As long as someone clicks or purchases using the hyperlink, you'll be earning money.
It can be a long-term passive income
Although affiliate marketing has been a popular marketing strategy for many years, it isn't likely to become oversaturated.
Every day, new products emerge in the market. Even big marketplaces like Shopee have been promoting their Shopee affiliate marketing program to stay competitive. Besides, it's one of the most cost-effective ways to reach a targeted audience.
However, although this marketing strategy is here to stay, the strategies to earn will likely evolve. What works now may not work after a year or two. We'll discuss more of this later.
Work at your convenience
If you prefer working from home instead of going to an office, then this career is perfect for you. You can make deals with clients and businesses, create campaigns, and have sales in the comfort of your home. Moreover, you don't need to manage your inventory or hire an employee to get things done. You also don't have to worry about customer service and after-sales.
It's like an eCommerce business minus a lot of the hassle.
You can achieve a healthy work-life balance
Maintaining a healthy work-life balance might be difficult, yet it's an ideal position that almost everyone aspires to achieve.
Given the benefits of being an affiliate marketer, creating a work-life balance in this field is highly achievable.
3 reasons why affiliate marketing may not work for you
Affiliate marketing is great for those who are already familiar with online businesses like bloggers, social media influencers, or anyone who is passionate about building an audience and loves sharing their interests and knowledge online.
While the upside is obvious, affiliate marketing may not be for everyone. To manage your expectations, here are a few things to consider:
1. It's not a quick fix
Affiliate marketing is more of a relationship business, thus it does not happen overnight. For your audience to believe what you are promoting, you must have solid credibility in the niche you picked.
And as you know, building trust requires time and attention. But this will come easy if you are interested and passionate about the niche you chose.
2. You have no control over the product
While building trust online takes time, ruining it can be lightning fast. Unfortunately, despite the impressive track record of affiliate marketing, fraud is relentless.
In fact, new data released shows that the industry is expected to lose $3.4 billion to fake affiliate programs and fraud by the end of 2022.
That said, if you want to achieve your dream passive income, be sure to only endorse goods and services that you fully trust.
3. It's not a set and forget solution
If you've been doing online business for some time, you would agree that change is a staple in this industry.
To become a successful affiliate marketer, you need to have a solid marketing strategy that you believe (better yet, tested) will work in all seasons, and yet flexible enough to adapt when the market dictates.
Such strategies can emerge if it based on experience and a breadth of industry knowledge. You need to be updated on the current and upcoming trends so you can also easily adjust and stay competitive.
How to Get Started With Affiliate Marketing
Step 1: Select a niche (that also interests you)
There are thousands of products and services that you can promote. And most likely than not, finding a highly profitable niche may initially appear to be the most enticing choice.
But here's the thing: It's also important that you find a niche that is interesting to you as well.
Your audience can tell whether you are genuinely interested and happy with what you are marketing, even when they can only see the content you are producing.
Of course, profit is a major consideration however, it's easier to share and promote what you truly enjoy.
Step 2: Join affiliate programs
Once you find the perfect niche for you, check out the affiliate programs that you can join.
Again, try choosing programs or products that you are knowledgeable about so it's easier for you to relay the kind of message you want your audience to receive.
For example, if you love drinking coffee you can start promoting products that have to do with coffee such as coffee machines or coffee mugs.
On the other hand, make sure that you research if there's market demand for the products. You need to make sure that there's an actual audience for that particular product or service.
Step 3: Create an epic content
Think of your content as a sales pitch but in a performative way.
Affiliate marketers put a lot of time and attention into creating credible, high-quality content. Additionally, they ensure that the links of the products they are promoting will flow smoothly into the material they are producing.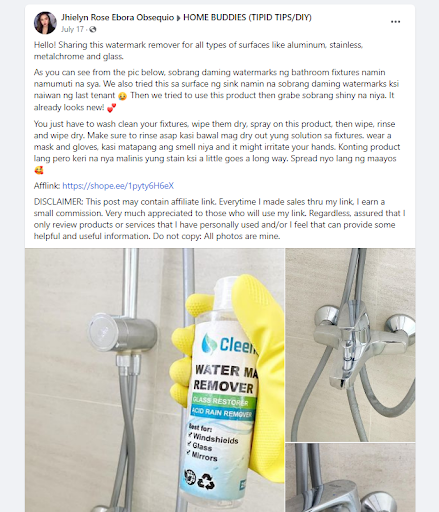 Step 4: Start building your audience
This part can be tricky and needs patience. But here's the trick: Do not stick to one content alone.
Promote your products by creating multiple videos or posts. You can also use products as social proof or recommend the products or services.
But make sure to disclose affiliate links in your content and posts
Right now these are the best platforms to build an audience:
Social Media
If your target audience uses the internet, then most likely they have social media.
Blogs and websites
If you like to review products or services (usually travel) blogs are the best way to go. You can also do a listicle that features top products in your niche.
YouTube
One of the hottest platforms in affiliate marketing right now is YouTube. People tend to buy things where they can actually see someone using it.
The trick is to shoot multiple videos of the product since it can also help boost your SEO.
If you are promoting a digital product or software, you can walk people through how to use it. For physical products, you can do a tour or unboxing.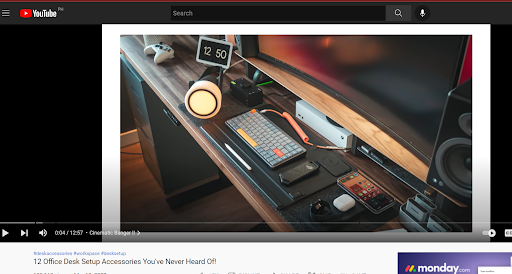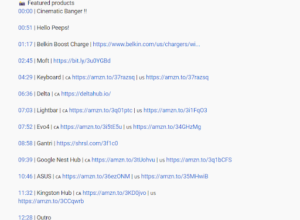 Give Split Dragon Affiliate Program a try!
Split Dragon is now also inviting affiliates to promote our eCommerce marketplace products and services.
The best thing about Split Dragon is that it's highly sellable for Shopee, Lazada, and Daraz marketplace sellers since we have the complete toolkit that helps sellers promote their online shops and increase their conversions.
Split Dragon affiliate is open for eCommerce freelancers, agencies, and merchants.
Interested? Click here to know more about our affiliate marketing program.