As an online seller, one of the major questions that need answering is whether you should self-fulfill your products or go to a fulfillment service provider. We will be tackling these concepts one by one starting with self-fulfillment up to FBL and SBS –  two of the widely used fulfillment services in SE Asia. 
What Is Self-Fulfillment?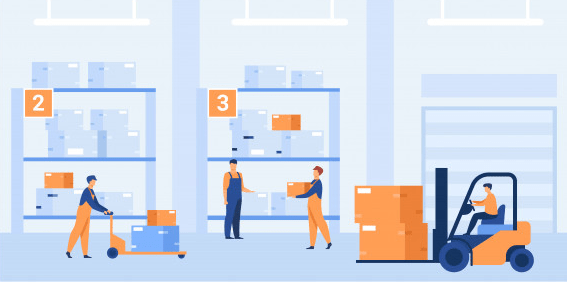 Self-fulfillment pertains to the in-house process of inventory, packing, and shipping. The most basic form of self-fulfillment is when it's your first time signing up to an eCommerce marketplace like Lazada/Shopee and you ship products straight from your home. 
It can also pertain to a business that is so big that the owner can afford to invest in a fully-operated warehouse. 
Self-Fulfillment Benefits
When you fulfill orders by yourself, you are in full control. You see what goes in and out of your warehouse. Small companies prefer self-fulfillment because it lets them save money during the initial stages of their business. As for brands that are already well-established, self-fulfillment becomes their preferred choice of the process since they will be able to manage their inventory hands-on. 
Self-Fulfillment Disadvantages
While self-fulfilling your orders let you save some money initially, things can get more costly in the long run. As your brand grows, so does your self-fulfillment costs. 
While small-scale businesses might be able to take advantage of the limited costs of self-fulfillment, well-established brands, on the other hand, will experience increased costs due to the need for more manpower to work the operations.  
Another drawback of self-fulfillment is time consumption. If you have a small business wherein you self-fulfill the orders that you receive, you will feel the pressure of needing to accomplish all the required tasks within a certain timeframe. 
Will Fulfillment Services (FBL/SBS) Solve My Problems?
Yes, it does. You get to outsource all your warehousing needs for an affordable price. Now that you've freed your time, you can allocate it to activities such as marketing and sales. Therefore, you will be able to manage your sales in a more hands-on manner. 
Each marketplace provides an exclusive fulfillment service for their sellers. In SE Asia, the most trusted marketplace-provided fulfillment services are FBL and SBS. Learn more about them below. 
What Is FBL?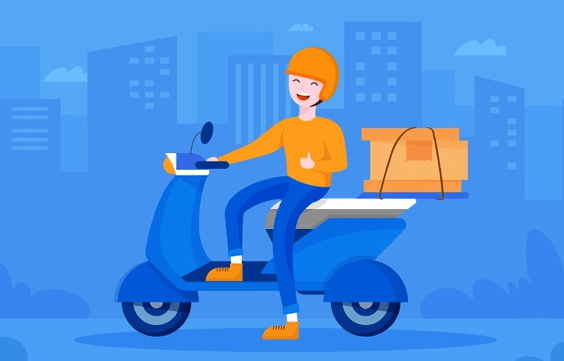 FBL stands for Fulfillment by Lazada. Lazada's eLogistics consists of the following:
FBL Business Management System (BMS) system that can be accessed in the seller center

12 main, satellite, and bulky warehouses including return centers

Over 80+ logistics partners with technology integrations in the SEA market

3,200 collection points (retail chains, locker providers, mom-pom shops)

Fulfillment centers across all 6 Lazada markets
This is a perfect solution for business owners who like the idea of outsourcing fulfillment but are intimidated by the idea of not having to manually manage their inventory.
FBL comes with a business management interface where sellers can see the movement of their inventory in real-time. 
You will also be given protection in the form of an insurance policy in case you incur damages and losses from your products. 
FBL Benefits
Less time constraint in order fulfillment

Affordable rates

Real-time inventory monitoring

FBL team will be the one to update the stock quantity of your products

Open to all sellers

Easy registration process

On-time shipping is guaranteed

The cancellation rate is reduced due to fast shipping

FBL team will be the one to process returns

The rate is inclusive of operational and fulfillment costs
FBL Disadvantages
Need to set multiple appointments for the pick-up of items

Extra charge for LazMall items that are sold (in specific countries only)

Strict inbounding protocols

There can be a delay in delivery due to varying courier schedules
You can check out our post of Fulfillment by Lazada: An Overview Of Lazada's Fulfillment Service By Split Dragon to know about FBL in exact detail as well as how to avail of the service. 
What Is SBS?
SBS stands for Service by Shopee. It lets Shopee sellers relinquish fulfillment services to a designated team of Shopee. 
What are the services included in this package?
Chat services with customers

Storage of goods

Packaging and delivery of goods

Arrangement of stores and orders

Arrangement of returns

On-time shipping is guaranteed

Lesser cancellation rate due to immediate sending of the item

SBS team will process returns
Apart from the perks stated above, you also get advertising exposure on Shopee 24 that will inevitably lead to higher traffic and sales. 
SBS is also unique from other fulfillment services in the way that it supports three business models namely: consignment, ordinary, and outright. 
SBS Benefits
Saves you time

Free shipping (amenable to certain T&Cs)

Inclusive of customer chat services

You get to sell your stocks to Shopee

You will have your own manager

Increased exposure through Shopee24 advertisements

The cost includes both operational and fulfillment expenses
SBS Disadvantages
Certain seller requirements apply to qualify for SBS

Products need to meet criteria to be sent for SBS

No real-time monitoring
To learn more about SBS, check out How Does SBS (Service by Shopee) Work?
Is SBS/FBL Right For Me? What Are The Signs That I Need To Avail Fulfillment Services?
We believe that fulfillment services become essential at a certain point. The question, therefore, is not "if" but "when". 
These are the signs that it is time for you to shift from self-fulfillment to SBS/FBL:
You're either running out of stock or ordering too much
If you tackle this kind of scenario at least once a month, it may be time to turn over this task to the experts. 
A fulfillment service uses data monitoring to help you predict how much on-hand stocks you need to meet customer demand. It can also predict slowdowns as it happens. You will be able to get the context behind these slowdowns and therefore, be well-prepared. 
You can no longer focus on running the business
As your business grows, so does the time required for you to work in the warehouse. It can come up to a point when you'll have little to no time to work on other aspects of your business. 
While picking, packing, and shipping your product is essential, it is also just as important to not lose track of your business' core activities. 
Getting a fulfillment service will help you allocate time for other business matters without having to compromise warehouse operations. 
You're thinking about hiring more people
The need to hire more staff points to the fact that your current warehouse team can no longer handle the demand. When this happens, it is important to assess if it's more beneficial to increase costs for the added staff or to turn over the entire warehousing tasks to a fulfillment service. That way, the costs will be lower and you will be able to concentrate your time on other business aspects. 
In online selling, the trick to expand is to allocate time effectively through automation. Fulfillment services are just one way to automate a particular marketplace process. 
Split Dragon provides a similar service but instead of automating fulfillment, you will be automating competitor activities as well as SEO, AB testing, among others. Contact us today and see how we can help!