Despite the complexity of inventory management, it still remains to be an essential component in cultivating the best customer experience. An alternate solution to managing warehousing and order fulfillment in-house would be to send your products to a fulfillment center like Fulfillment by Lazada (FBL). This basically means outsourcing manpower and order fulfillment services to Lazada so you can focus on other areas of your business. 
What Is Fulfillment By Lazada/FBL?
Fulfillment by Lazada is Lazada's supply chain management offering to online sellers. It basically means letting Lazada be the manager of your online fulfillment. By doing so, you will be able to focus more on marketing and sales. 
In setting your online fulfillment into action, Lazada e-logistics comprises of the following:
FBL Business Management System (BMS) system that can be accessed in the seller center

12 main, satellite, and bulky warehouses including return centers

Over 80+ logistics partners with technology integrations in the SEA market

3,200 collection points (retail chains, locker providers, mom-pom shops)

Fulfillment centers across all 6 Lazada markets
What You Can Expect From FBL
Now let's look into what FBL can offer you overall. In terms of warehouse operations, Lazada logistics provide you with the following services:

Inbound handling

Storage

Packing

Outbound handling

Ambient controlled facilities

Special processing or exception handling

Returns processing

Scrap management

Claims on damages and losses
Storage Capabilities
FBL offers three kinds of storage rooms namely: fenced zone, cold room, and bulky warehouse. 
The fenced zone is where all high-value items are. It is a secured area that only authorized staff have access to. Meanwhile, items that need to stay below 25-degrees Celsius will be stored in the cold room. Large items have different requirement needs and will be kept at the bulky warehouse. 
Transportation
Moving forward to the transportation process, you can expect Lazada logistics to take care of the following tasks:
Picking up and dropping off the product

Tracking and tracing the item

Standard delivery

Failed delivery

Confirmation of delivery

Claims on losses and damages

Next-day delivery

Same-day delivery
On top of that, Lazada also takes care of inventory management as well as COD payment if there is any. Availing of the FBL services also comes with insurance or financial guarantee at the end of it all.
There will also be a re-labeling of your products under FBL which provides additional branding benefits. 
FBL gives you two leverage points: the logistics and the commercial edge.  Your products will have an FBL tag. FBL products have much faster delivery. Hence, it gives you a marketing advantage in attracting and converting viewers into customers. 
FBL Business Management System (BMS)
BMS pertains to the online portal where you can manage your FBL items. It comes with an easy-to-use interface and a Live Inventory Monitoring System. This means you can see your stock quantity and inventory movement in real-time. There is also an inbound and outbound management feature as well as an automated claim submission. This means that in case damages and losses, you will get insurance from FBL. You can file an automated claim submission to reimbursement. 
How To Sign Up For FBL
So to start selling your FBL products, here's what you must do: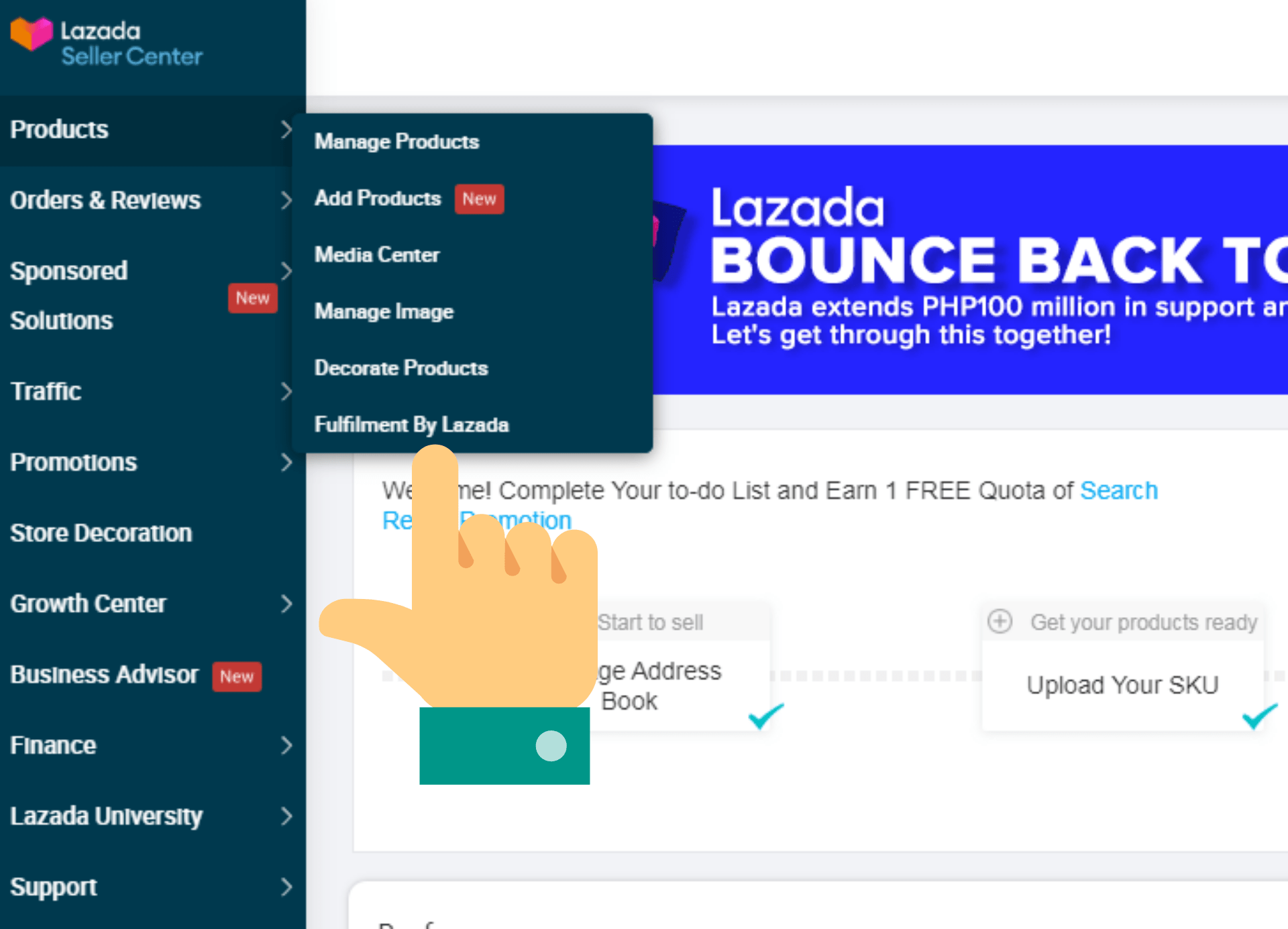 Access FBL Through Lazada Seller Center
Log in to your Lazada Seller Center account and hover the mouse over the Products side menu. Click Fulfillment by Lazada.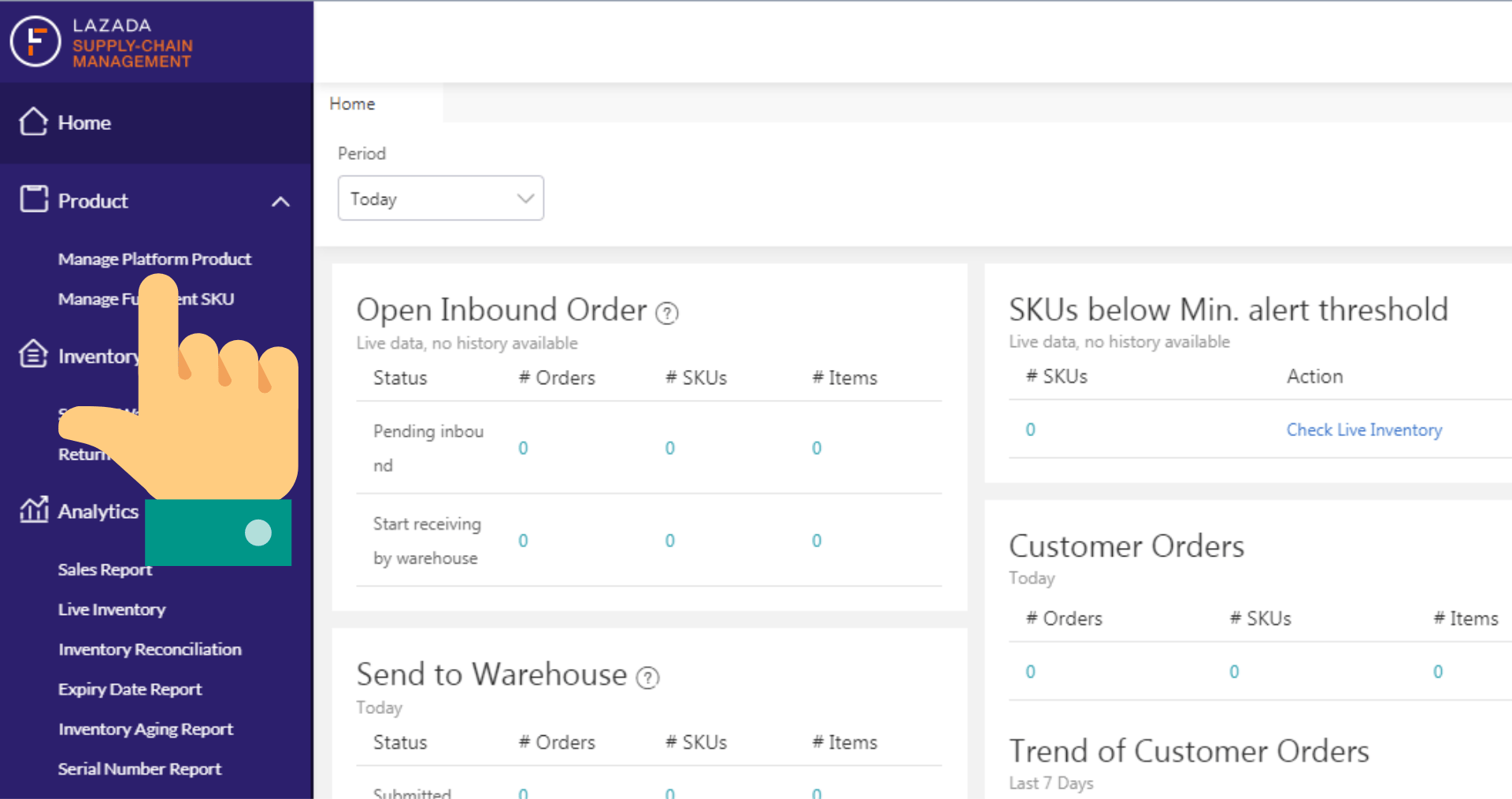 Click Management Platform Product

You will get a list of products that are listed on your Lazada seller account.
Create Your FBL SKUs
Click Create Fulfillment SKU beside the product that you want to add for FBL.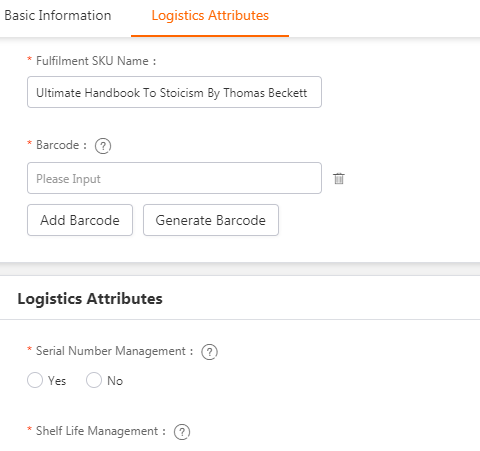 Enter Your Details
You have to fill in the basic information and logistics attributes. Click Create after doing so.  
 If you want to add multiple products, you can mass create your fulfillment but you need to fill in certain details in an excel file. 

Click Mass Create Fulfillment SKU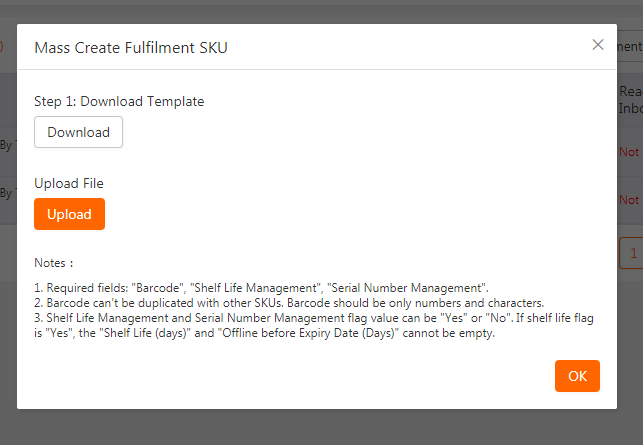 Download the template and fill in the information. Take note of the required fields which are Barcode, Shelf Life Management, and Serial Number Management. 
After saving the file, upload it to the page and then click OK.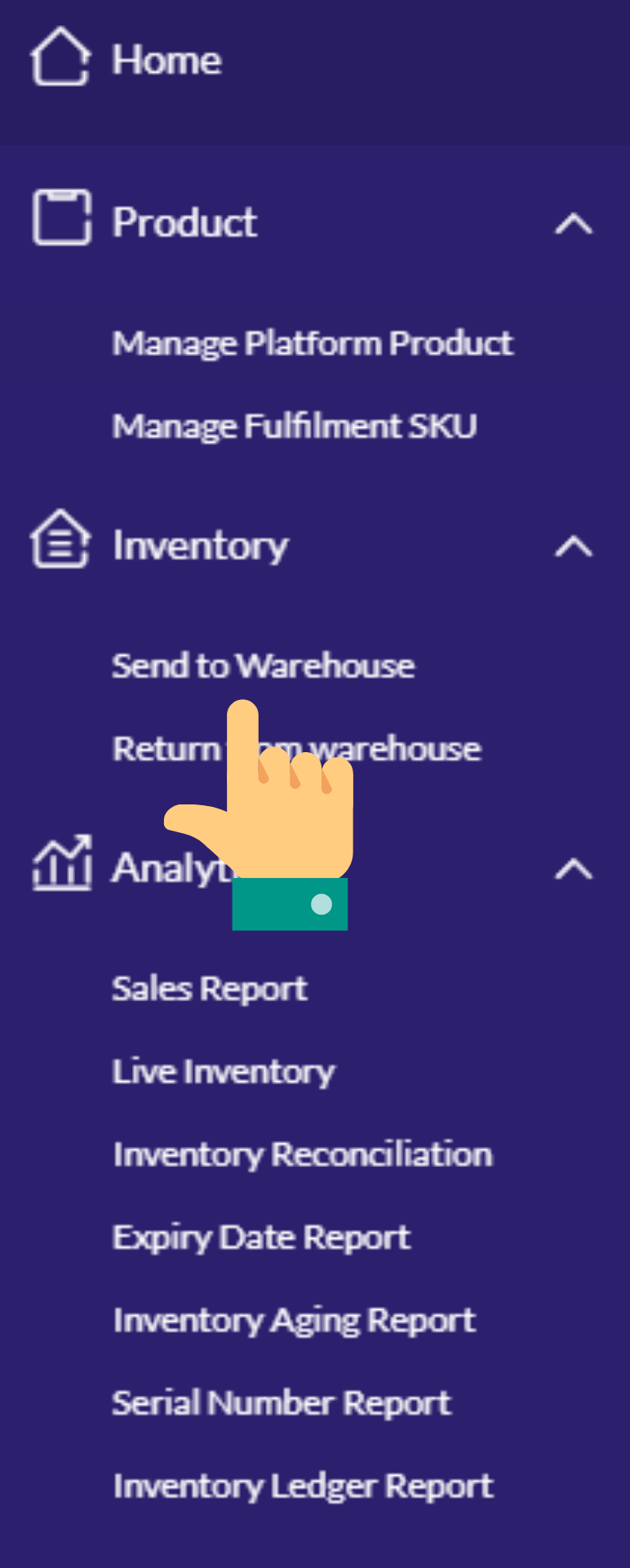 Create An Inbound Order
Once you have created your fulfillment SKUs, go to Send To Warehouse under the Inventory side menu.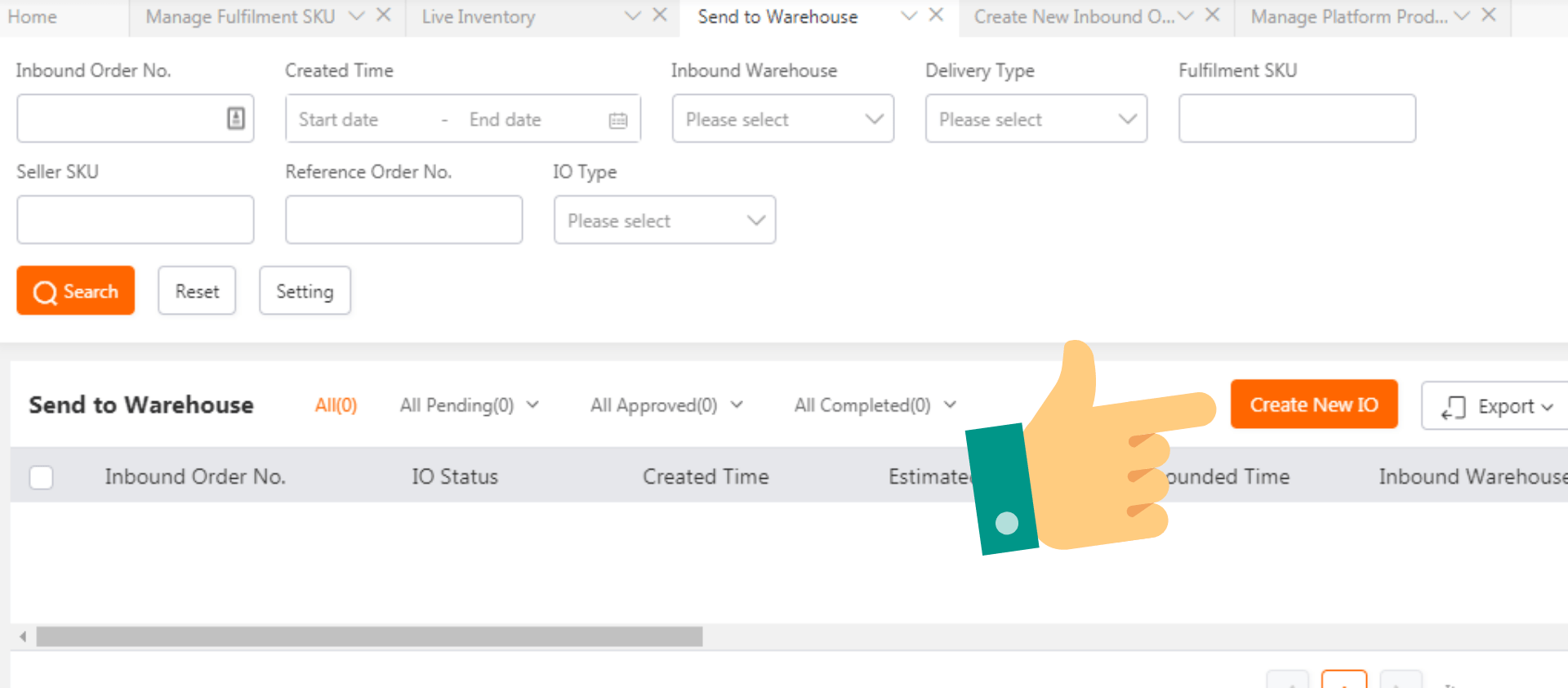 Click Create New IO (Inbound Order).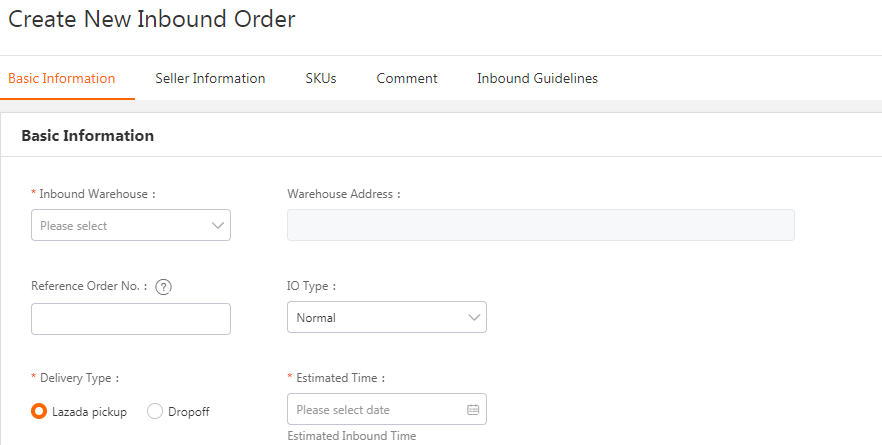 Fill in the following details:
Basic and seller information

SKUs

Comment (optional)

Submit Request 
Tick the inbound guidelines "I've read the instructions" box and then click submit. 
Book An Appointment For The Inbounding Of Your Products
Wait for the approval of Lazada. Once approved, the team will create your account in the Inbound Scheduling Tool (IST). Your Lazada-registered email will be used in the registration. 
Go to https://booking-my.lazada.com. Click Forget Your Password. After changing your password, you can log in to your account and then select the warehouse address based on your inbound order. You can then create a booking appointment for the inbounding of your products. 
After that, you need to book a pick-up appointment for your FBL products. To do that, go to https://3pl.my.leltech.com/login. Go through the same process of changing your password using your Lazada-registered email and then log in. Fill in the details and then submit your request.
Make sure that your product is ready upon the arrival of the driver since he will only wait up to a maximum of 15 minutes. If your products are rejected, they will be returned to you in a matter of five business days. 
Once your products have arrived at the warehouse, it won't be long before you can see movement in the sales report and the live inventory pages of the BMS. 
FBL Rate Card
In availing FBL, you will be charged with four kinds of fees: fulfillment, kitting, pick-up, and storage fees. The storage fee includes all warehouse operations such as picking, packing and inbounding orders. Kitting pertains to any preparation work your products need such as re-packing or adding an extra line of protection for your products by wrapping them with plastic films or bags. The FBL rate does not include GST. You need to consider this when re-calculating your billing.
Lazada Philippines
Fulfillment Fee

Standard 

30 PHP per item

Large

90 PHP per item

Bulky

260 PHP per item
Here are the criteria for determining the size of your product package:
Standard – the longest side should be below 50 cm and should weigh less than 15 kg

Large – the longest side should be between 50 cm and 105 cm. The weight should be lesser than 15 kg

Bulky – packages are considered to be bulky if its longest side is over 150 cm or if it weighs more than 15 kg. 
As for the kitting fee, it will only cost you 5 PHP per item. For the storage fee, if your products stay in the storage facility for less than 60 days, the storage fee will be waived. If it is longer than 60 days, the standard rate is 790 PHP per/month. Per cubic centimeter. 
There is no standardized rate for the pick-up fee. It can vary per person and will be communicated separately.
Lazada Singapore
Lazada SG recently lifted the long-term storage for the meantime due to COVID-19. This will change upon the end of the pandemic. The rates to be discussed here are shipping rates depending on the shipping option of the customer (namely FBL Standard and FBL Priority). 
FBL Standard Shipping Fees (For Checkout Orders Amounting To $40 And Below)

< = 5 kg

$0.99

5.01 kg – 10 kg

$3.45

10.01 kg – 20 kg

$5.59

20.01 kg to 30 kg

$13.08
The customer will shoulder a shipping fee of $2.99 regardless of how much the package weighs. 
FBL Standard Shipping Fees (For Checkout Orders Amounting To $40.01 And Above)

< = 5 kg

$2.49

5.01 kg – 10 kg

$4.95

10.01 kg – 20 kg

$7.09

20.01 kg to 30 kg

$14.58
The shipment fee for the customer is only $1.49 for this one. 
FBL Priority Shipping Fees (For Checkout Orders Amounting To $40 And Below)

< = 5 kg

$0.51

5.01 kg – 10 kg

$0.66

10.01 kg – 20 kg

$2.80

20.01 kg to 30 kg

$10.29
The fee to be paid by the customer amounts to $5.99.
FBL Priority Shipping Fees (For Checkout Orders Amounting To $40.01 And Above)

< = 5 kg

$2.49

5.01 kg – 10 kg

$3.66

10.01 kg – 20 kg

$5.80

20.01 kg to 30 kg

$13.29
The customer will pay $2.99 for the shipping fee for whatever weight of the item. 
Lazada Malaysia
Similar to Lazada SG, the long-term storage fee has also been temporarily lifted due to COVID-19. Some factors that can affect the shipping fee would be the weight of the product, shipping provider, and the location. 
| | | | | |
| --- | --- | --- | --- | --- |
| Klang Valley | Johor and Penar | West Malaysia | East Malaysia | In-Between Regions of East and West Malaysia |
| 3.50 to  34.30 | 3.50 to 38 | 4.50 to 39 | 7 up to 312 | 9.50 to 340 |
The numerical values written above are all under the MYR currency.
The maximum weight for the products is 30 kg. Packages that weigh more than 30 kg will incur an additional kg charge ranging from MYR 0.70 to MYR 10 per kilogram.
Lazada Indonesia
Lazada Indonesia does not charge for the pickup and return service as well as the storage and re-working fees. You are only charged for the shipment fee of the ordered items of the customer. Refer to the table below for FBL rate for non LazMall items:
≥ 4,000 Items Shipped

2,250 to 3,999 Items Shipped

500 to 2,249 Items Shipped

<500 Items Shipped

3000

3,500

4,000

7,000

The IDR currency applies to all the monetary values indicated in the table.

Meanwhile, LazMall items are charged with IDR 3,000 per item that is sold. 
The team will send you the billing report at the end of the month. The charges will be deducted from your total revenue. 
FBL FAQs
How Often Will I Get The Billing For FBL?
Operational fees (pick and pack, kitting, bundling) are deducted on every seller payout. For long-term storage fee, it is deducted on the first payout after the 60th day.
What does the aging of an item mean?
Aging of an item is the number of days since a product was inbounded to the warehouse
Will I be charged for the storage fee of expired items?
If the item has an expiration, the seller must input the minimum number of days to sell the item. i.e: A soap will expire in 365 days, the seller has to dictate that the batch of that product has a minimum of 180 days for sellability. Once it hits 179 days, FBL will not sell it anymore.
Can I cancel my inbound orders?
You can cancel it if the status is still under "Pending Approval". Otherwise, you can't cancel it on your own. You have to reach out to the FBL team to cancel the inbound order and re-create a new one.
How long does it take to inbound?
The standard time for the team to complete the bound is 24 hours but delays can occur depending on the quantity and condition of the products. Faulty packing, incorrect documents, and false SKU information are other factors that can result in further delay.
Do I still need to update the stock quantity on the Seller Center?
No. Lazada will take care of it for you.
Can I get my products back from the Lazada warehouse?
Yes. You can submit an outbound order on the BMS platform. You will be notified of the status of your order within 24 to 48 hours in the BMS platform. Simply go to Return From Warehouse and check what's under OO Status. If approved, Lazada will provide you the schedule of when one of their personnel will deliver your product. Print the OO form from the Manage Inventory tab. You will be using this document to claim your product from the delivery personnel.
Why were my products rejected during the inbound process?
It could be due to the following reasons:
Wrong item

Visible damage

Not properly packed

Damaged packaging

Expired or is the near expiry date

Not sorted properly

Bundled items are not bundled properly

Has incorrect item attributes

Excess item quantity

Required documents unavailable
Conclusion
FBL lets you maximize your time for other sales-driven tasks without compromising high-quality order fulfillment.  According to Lazada's own statistics, FBL products get a conversion rate of 30% higher than non-FBL products. Aside from that, FBL also enables you to deliver products faster and provide your customers with a wider variety of shipping options. Due to the better shopping experience, you'll generate more sales and encourage customers to keep on coming back.