What Is Shopee Partnerize?
Shopee Partnerize is a new partner program that sellers can use to earn additional incentives from their sales. Sellers can get benefits when their Partnerize link is shared on multiple social media platforms. 
When a buyer clicks and buys a product through that link, the seller not only increases his sales but also earns additional referral commission in the process. 
What Makes Shopee Partnerize So Important?
Social media users comprise a huge percent of the SE Asian eCommerce market. By targeting social media users, people are encouraged to go to your shop in the Shopee app. 
How Does It Work?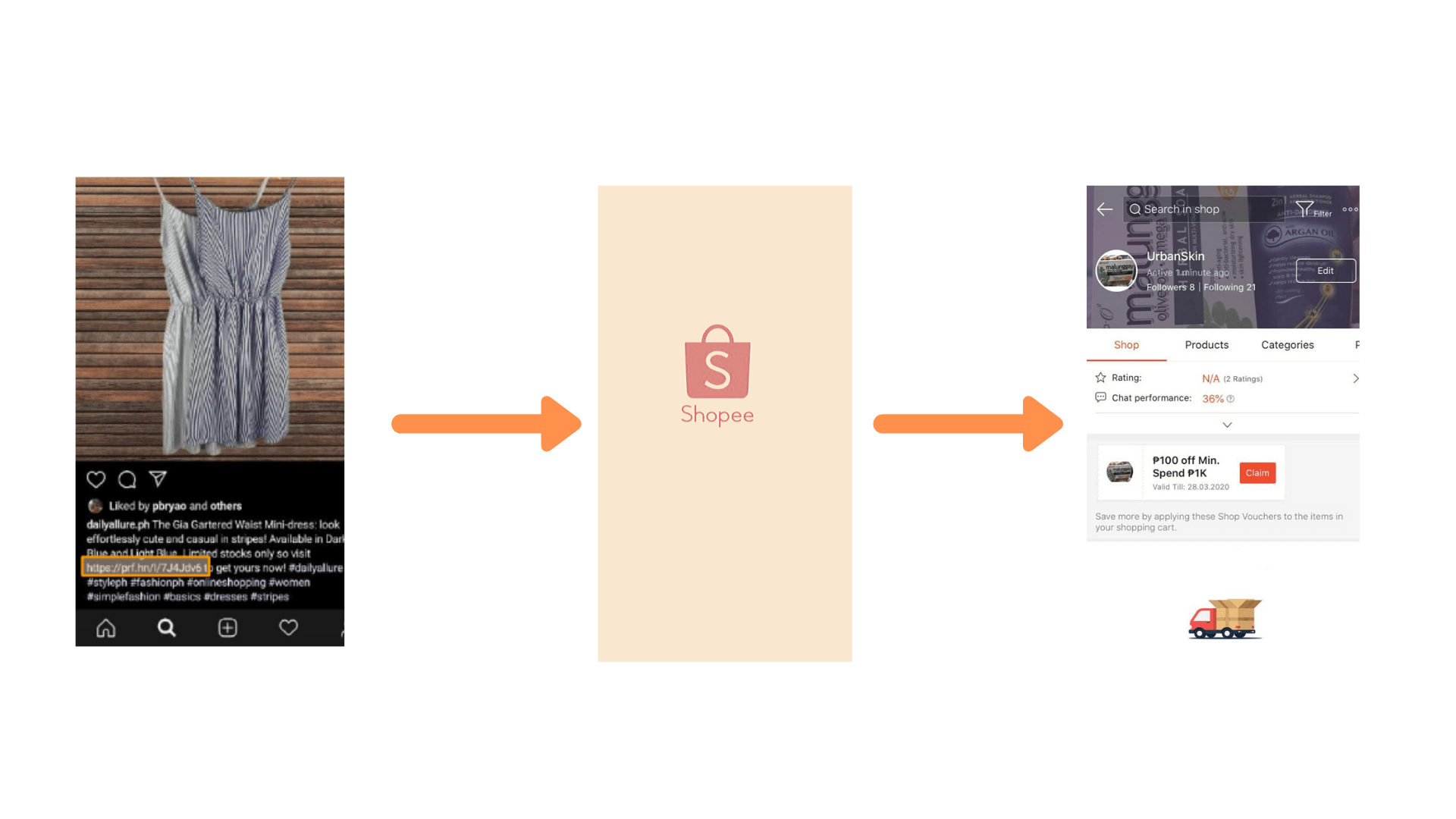 The image above is a simple representation of how the marketing model works. You'll be sharing your products on social media paired with a catchy caption as well as your Partnerize link.
As soon as a potential buyer clicks on your link, he will be directed to the Shopee app or the Shopee download page if the potential buyer has yet to install the app. 
Instead of being greeted by the Shopee homepage, the first thing the potential buyer will see when the Shopee app opens is your store business page. From there, he would be encouraged to browse your store and make an order. 
Shopee Partnerize Incentives For Sellers by Category
| | |
| --- | --- |
| Category | Commission % Per Order |
| Women's Bags | 10% |
| Women's Apparel | 10% |
| Women Accessories  | 10% |
| Women Shoes  | 10% |
| Men's Apparel  | 10% |
| Men Shoes  | 10% |
| Men's Bags & Accessories | 10% |
| Toys, Games & Collectibles  | 9% |
| Home & Living | 9% |
| Makeup & Fragrances  | 8% |
| Babies & Kids | 8% |
| Health & Personal Care | 8% |
| Groceries | 8% |
| Pet Care | 8% |
| Hobbies & Stationery | 8% |
| Laptops & Computers | 6% |
| Cameras | 6% |
| Mobiles & Accessories | 6% |
| Motors | 6% |
| Sports & Travel  | 6% |
| Home Entertainment | 6% |
| Home Appliances | 6% |
| Others  | 6% |
Notes to remember:
Your incentives will be computed per one order

There will be an incentive ceiling (The incentive ceiling depends on the country you are from)

You also need to have a minimum incentive balance prior to requesting for a payout (The amount balance depends on the country you are from)
How To Join Shopee Partnerize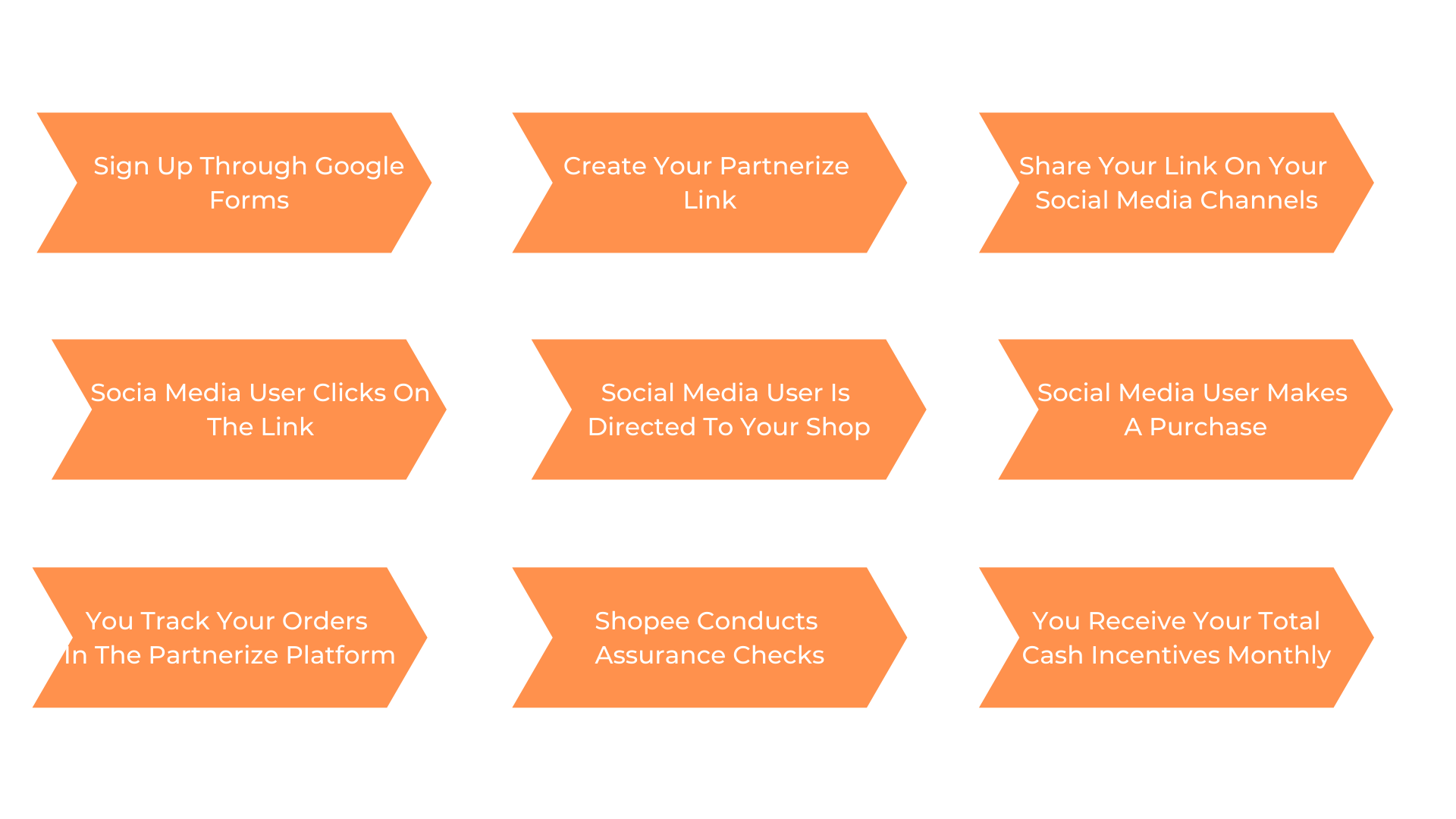 First, you need to sign up through this Google Form. You will know once Shopee has approved your application because you will receive your account details through the email that you provided.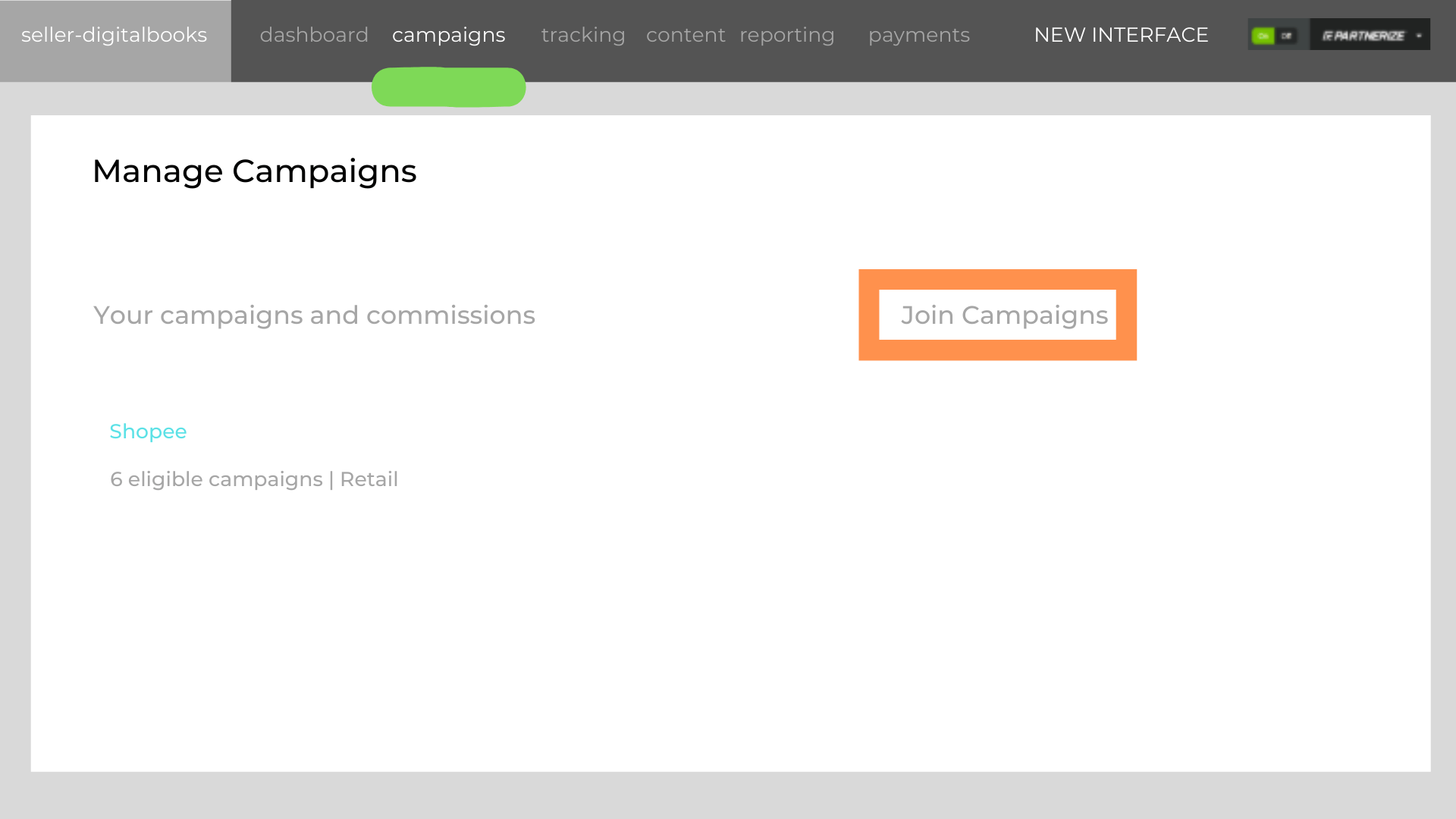 When you log into your Partnerize account, go to the Campaigns section and click Join Campaigns.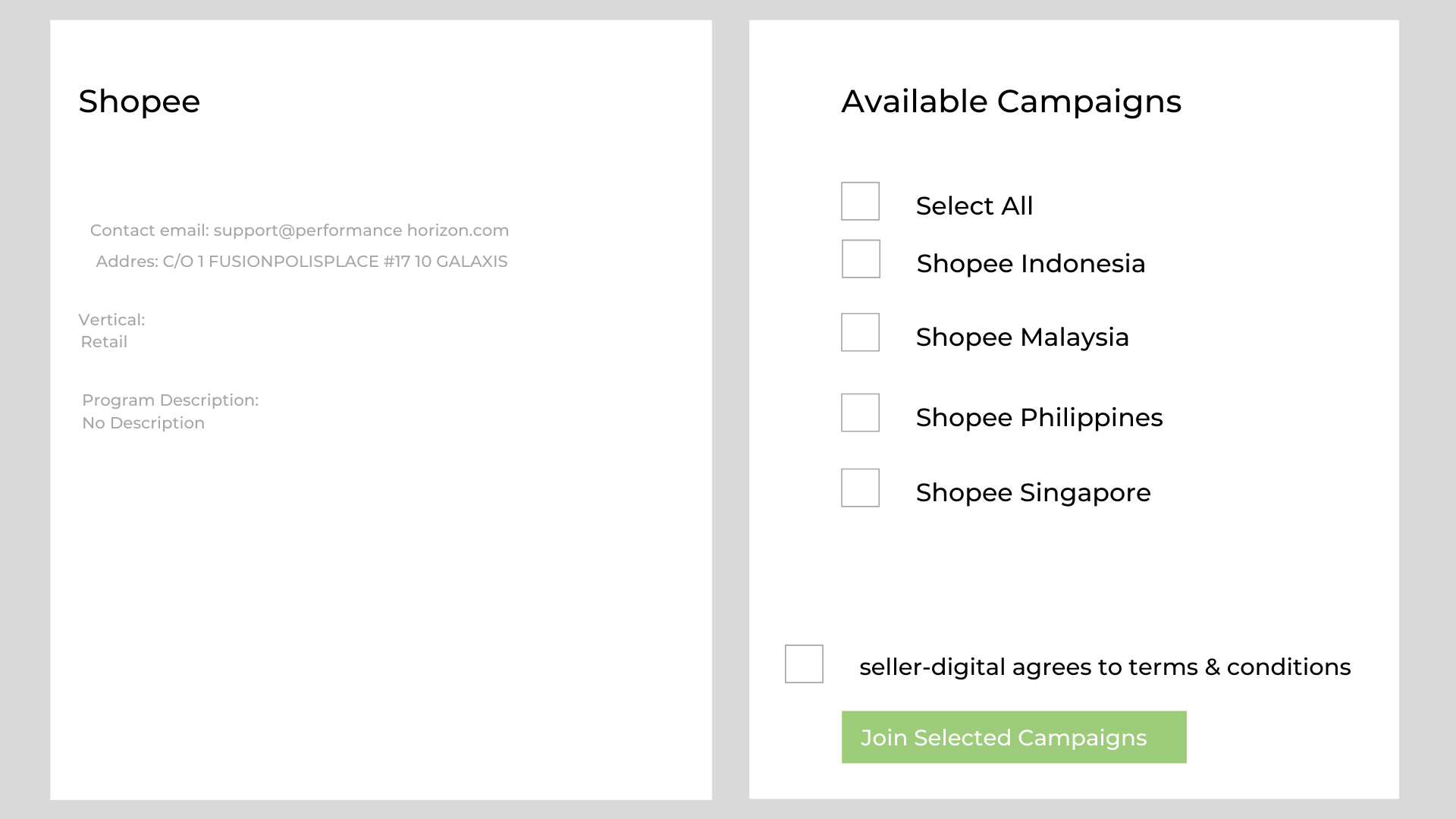 Tick the box of whatever Shopee location you reside in. Make sure to also tick on the terms and conditions agreement. Click Join Selected Campaigns.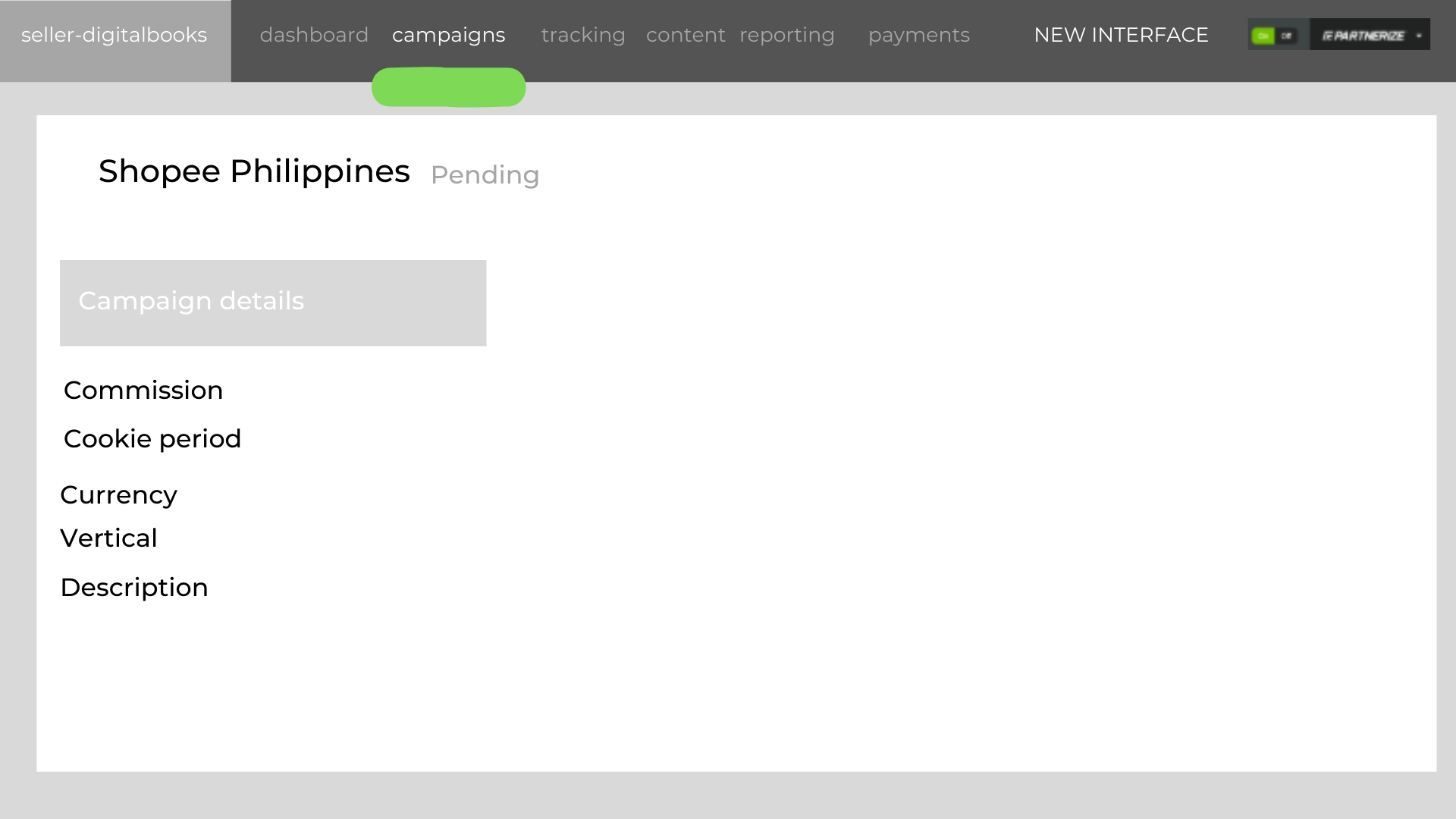 Wait for Shopee to approve your application for the campaign. Check this page from time to time. Once approved, the status will change from Pending to Approved. 
How To Create A Link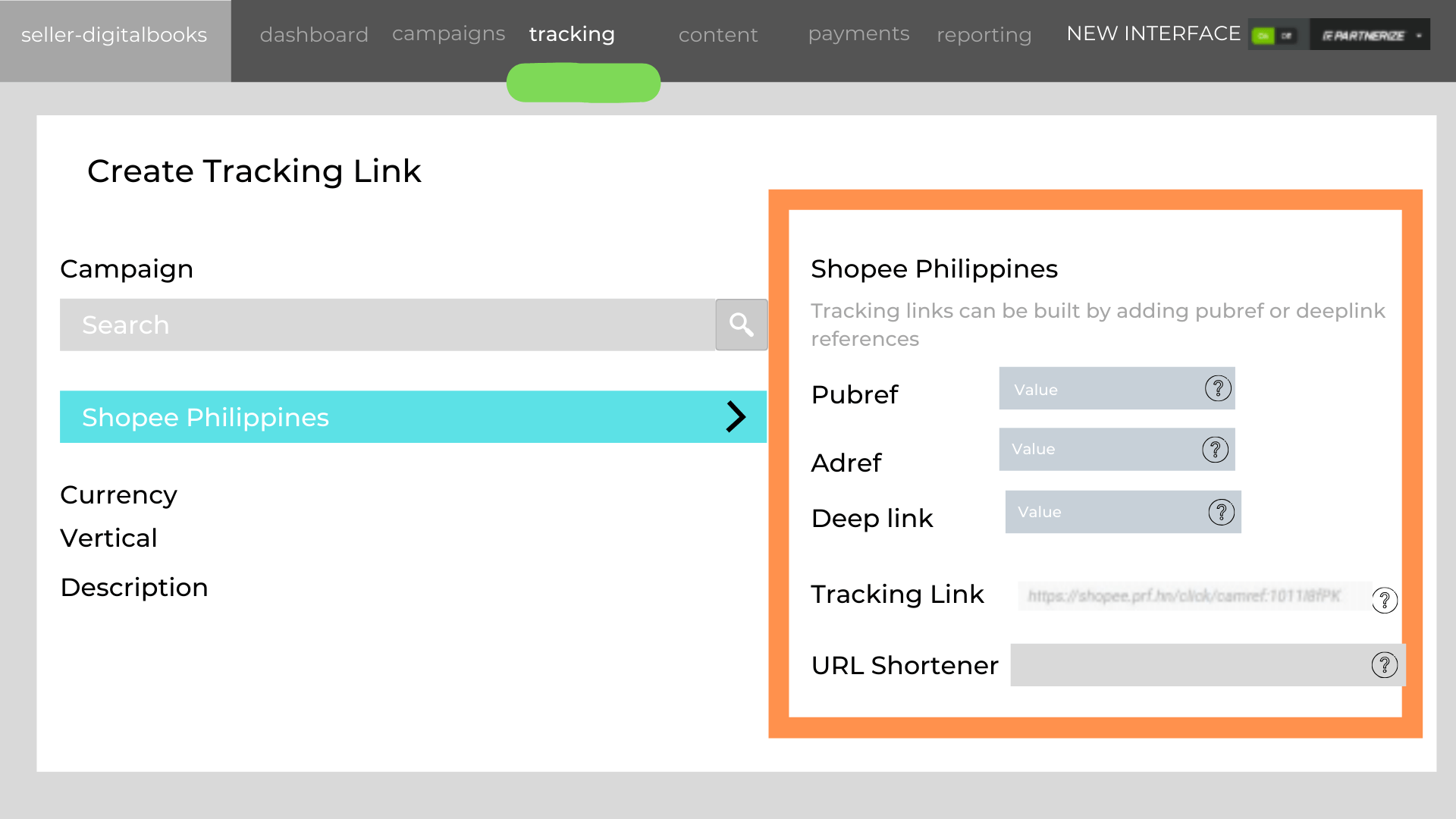 Once Shopee approves your application, log in to your Shopee Partnerize account again and head to the Tracking section. 
Go to your Shopee Store page. Copy your store URL and paste it into your NotePad or wordprocessor. Insert "universal-link/" after Shopee.ph/. 
Your store URL should look something like this: Shopee.ph/universal-link/Shopeeusername
This new URL will be your deep link. Paste it on your Deep Link text box on the Shopee Partnerize platform. 
Copy the tracking link to the clipboard. This is the link that you will be posting on your social media to direct potential buyers to your business page. 
You can also create a tracking link for a specific product. Go to the page of a particular product and copy and paste the link to your NotePad or word processor. 
Again, you need to insert "universal-link" after Shopee.ph/. Copy and paste the outcome link to the deep link text box. After that, a separate tracking link for the specific product will be generated. 
Order Tracking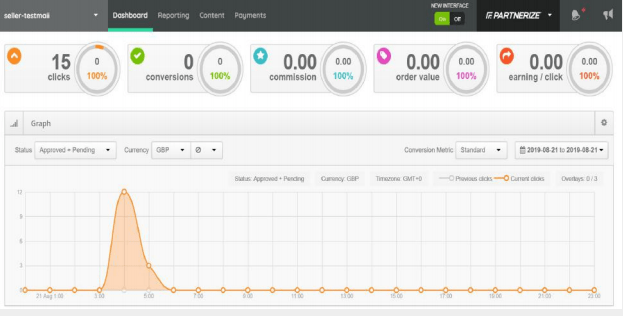 To track the orders you have gotten through your Partnerize link, log in to your Partnerize account and head to Dashboard. 
The chart and statistical figures will help you determine how many clicks your link has received. You will also be able to see how much commission you earned from the orders. The chart, specifically, lets you analyze your sales performance in terms of the customers using your Partnerize link for certain periods of time. 
You can also view link clicks in real-time. However, you have to wait the next day to get the updated statistics on your conversions. 
Payment
Every end of the month, the Shopee team runs a check of all the orders of sellers who are part of Shopee Partnerize. They do this is to ensure that there are no fraudulent orders that have happened. 
Once done, Shopee will deposit your payout to your designated bank account in the middle of next month. You will also receive a Shopee notification once you have received the commission. 
Have you joined Shopee Partnerize yet? What do you think of this financial opportunity for Shopee sellers? We'd love to know in the comment section. 
[activecampaign form=9]