We've all heard of a story before. Two figures face off in a dimly lit courtyard: a longstanding giant towering over their challenger, and a young, yet hopeful competitor that's looking to claim their spot. 
In most stories, the two fight a long, tough battle—but the underdog wins. In real life, however, we'll have to wait and see. This same story applies to the current situation that's taking place with Southeast Asia's two biggest e-commerce figures: Lazada and Shopee. 
The Battle Between Southeast Asia's E-Commerce Giants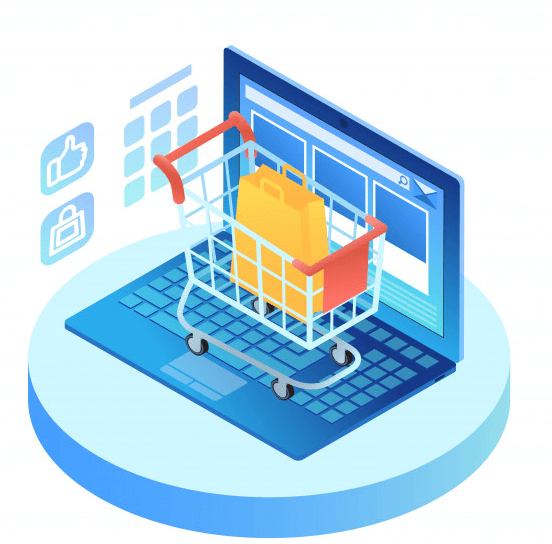 If you've been trying to stake your claim in Southeast Asia's rapidly-growing e-commerce market, then you're probably familiar with the all-too-common question: "Lazada or Shopee—what's better for me?".
Although it would be great to decide who ultimately reigns supreme and end our discourse right here, the fact of the matter is that determining the better option between Lazada and Shopee involves more factors than a fairytale. When choosing between the two Southeast Asian e-commerce giants, it is important to understand that there is a range of different factors to consider when determining which platform is superior, such as:
The type of products that you intend to sell

The marketplace commissions fee structure that you're most comfortable with

The shipping rates of each platform's in-house logistics systems

The standard timeline of operations that each option follows—and how you can adjust or work with them.
Out of all the different ways that you could weigh the merit of Lazada and Shopee as individual options, there's one method that can help you settle on a final decision: determining and understanding the pros and cons of each platform.  
If you're looking to concentrate your efforts in the right platform in order to achieve success, here's the low-down on the Lazada and Shopee's pros and cons:
A Southeast Asian Giant: Lazada
Lazada is often perceived as the place to start due to its tremendous user base. This is appealing to sellers because, in e-commerce, a bigger audience almost always equates to an opportunity that leads to more success. 
As a subsidiary of the ever-successful Chinese e-commerce giant Alibaba, Lazada has been equipped to provide the easiest, most convenient, and option-packed shopping experiences that anyone in the ASEAN can enjoy. Lazada—aside from the fact that it has been operating for a longer period of time—mainly enjoys success thanks to the wide range of benefits, advantages, functions, and features that it enjoys. 
Let's go over each and every one of Lazada's advantages and disadvantages in greater detail:
Pros
Thanks to years of development and backing from the widely-revered Chinese online retail giant Alibaba, Lazada packs on a wide range of benefits that appeal to aspiring e-commerce entrepreneurs. Here are a few notable advantages that come with using Lazada as your primary platform: 
A larger user-base
Given the sheer fact that Lazada has one of the largest user bases in the world to date, it's no secret that it also holds a wide range of potential opportunities to acquire more sales and establish brand rapport. 
When done correctly, any selling strategy can be used to harness the potential that comes with the sheer number of customers that visit Lazada every day can see significant results in a relatively short time. That said, should you decide to go stick with using Lazada for your e-commerce business strategy, then it's advisable that you optimize your product listings and clearly identify your audience with Split Dragon's tools without having to lose sales to your competition. 
A set of desirable upgrades
Lazada has rolled out some of the most effective selling tools in the market that have helped sellers realize greater levels of profit with ease. For instance, Lazada academy offers comprehensive courses on effective selling and paid advertisements. Whether you're a new or seasoned seller, you'll find the platform's assistance greatly helpful.
Easy in-house shipping assistance
Lazada cuts out the trouble of having to arrange your own shipping as the platform provides logistics arrangements. If you don't have a warehouse, you can use Lazada's storage facilities in Hong Kong, China, and Singapore for an affordable price. 
Cons
Lazada is also susceptible to several pitfalls that should be noted of, namely: 
Higher levels of competition with Chinese products
81 percent of Lazada is backed by Alibaba. This means that you won't have any product exclusivity and face the difficulties of competing with cheaper Chinese-made products. 
More costly marketplace fees and accompanying payments with each sale
Lazada's commission structure has often been regarded as a point of friction over the years simply. This is because it takes out a significant chunk of profit for any store. The commission fees and fixed selling costs are a small price to pay for using its huge user base. This makes it imperative to amp up your sales volumes to pass the point of breaking even. 
A Newcomer That's Also A Force To Be Reckoned With: Shopee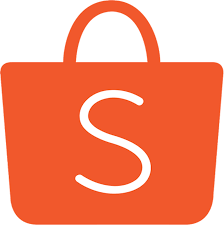 Shopee has garnered an e-commerce juggernaut in the making that's bound to take over the ever-expansive Southeast Asian e-commerce market.
Pros
Lazada's overwhelming presence and large market percentage claim pose a rising challenge for Shopee. However, the latter has been able to navigate these obstacles thanks to several key advantages that help it stand out.
Commission-free selling
In every transaction, there is a certain fee that sellers need to pay. However, the selling system does not require Shopee to take a commission from the sellers. This lets them make big money on the platform. 
Free shipping
Another key advantage of selling with Shopee is that it provides free shipping for the first 5kg. This is a difference-maker for merchants who sell smaller goods. 
Cons
Shopee also has its own set of potential drawbacks that every merchant needs to watch out for:
A smaller market as opposed to that of Lazada's 
Shopee does not give you as much exposure as Lazada. Shopee offers sellers a lot of perks. However, the company is still figuring out how to weed bad sellers at the same time. This explains why Shopee has a smaller market compared to its Lazada counterpart. 
No direct communication with the buyer themselves (apart from comments and reviews) 
The Achilles tendon of the entire Shopee selling experience is that the platform has yet to implement seller protection measures. This is most especially true in the case of limited communication between sellers and buyers. Without a line of contact between you and the customers, servicing buyers can be tricky while protecting your finances at the same time. 
Final Words
Making a choice between selling on Shopee or Lazada is an all-too-common internal debate that aspiring online entrepreneurs face. Fortunately, knowing the pros and cons and matching them with your own preferences can make the task much easier. Regardless of what platform you choose to sell on, however, your online operation's true success and potential can only be unlocked with two particular tools: a proper selling strategy, and all the right tools from Split Dragon's set of services.