The exponential growth of eCommerce in Southeast Asia presents attractive opportunities for cross-border eCommerce including a newly emerged model, the Direct to Consumer (D2C).

D2C is a flourishing sales strategy where you sell products directly to customers without having to go through wholesalers and retailers.

And consumers love the idea of having to purchase directly from you – 88% of them actually, according to the survey done by Brandstop.

Now, selling directly to the people is a lot easier and more cost-effective. Thanks to the internet, eCommerce platforms and online marketplaces like Lazada and Shopee.

But the question is, where should you sell?

And if you already transitioned to D2C, are you leveraging the best channels to maximize your exposure?

Let's find out.
What is D2C?
D2C is an eCommerce model where the manufacturer or producer directly sells to the end-user.
It literally removes the middlemen.
Pre-pandemic, this was not yet a usual trend. However, in 2020, many physical stores were forced to close, forcing the consumers to turn to online shopping and start buying directly from their favorite brands.[*] 
Many businesses saw the opportunity to sell directly to customers, allowing the growth of D2C selling. 
Some of the benefits of D2C include:
Lower retail price since the profits are unaffected by middlemen charges

The capacity to know the market data and improve customer relationship

Ultimate control over the prices, marketing, and branding
But this isn't for everyone. Many manufacturers still prefer selling to wholesalers and retailers because their production revolves around bulk purchases, and they cannot afford to sell individual purchases. 
D2C selling: marketplace or website?
In order to be successful at D2C, you need to know the best approach and the right platform for your business. 
To help you decide, let's break down the differences, advantages and disadvantages of online marketplaces and websites. 
Target market and audience
Without a doubt, online marketplaces have millions of audiences, and we are 100% sure your target market is part of it.
Here are the top online marketplaces in Southeast Asia according to the average number of visits per month:
Shopee – 342.8 Million

Tokopedia – 137.3 Million

Lazada – 128.4 Million

Bukalapak -30.4 Million

Blibli – 20.6 Million

Tiki – 15.6 Million
Marketplaces are known to have a variety of options and low prices. Marketplaces also promise  quick shipping processes, including 1-day deliveries. 
Convenience, variety of options, and fast shipping allowed these marketplaces to attract huge audience numbers. 
On the other hand, you need to build an audience for your eCommerce website. Top eCommerce marketing strategies include:
Not really getting the ultimate takeaway for each section. Like if I'm a D2C seller, which would be better for me? Marketplace or website? Probably sum it up for each section? Or spot the pros and cons for each. 
Marketing approach
Audience engagement has always been a crucial part of online business, whether in an eCommerce website or online marketplace. 
But here's the thing about online marketplaces:
They are very focused on encouraging seller-buyer engagement.
That's why they provide features like live selling, flash sales and chat directly to potential buyers. Buyers can even make an offer and negotiate the price of your products — just like any physical marketplace.
However, the online marketplace is a crowded platform. For example, Shopee and Lazada are marketed as an online eCommerce platform where you can find EVERYTHING you need. 
Because of this, marketplace owners encourages sellers to list more products, resulting to intense competition.
Here, you don't need to drive traffic to the platform — the marketplace will do that for you.
But what you need to focus on is your products' visibility inside the marketplace. 
Your marketplace marketing plan revolves around:
Optimizing your product listing using relevant keywords

Updating your high-quality images

Being more engaging to your customers

Generating more positive reviews
On the other hand, when you opt to build an eCommerce website, you have to do all the heavy lifting when it comes to marketing advertising.
But if done right, you will have access to big data so you can make informed decisions. This can also be used to design a personalized user experience, something every merchant should seek. 
By providing a personalized experience, you can improve engagement with shoppers, increase repeat purchases, increase conversion and drive sales. 
The best example of this is the Starbucks app and its rewards program. The customers loved the rewards they get from the games and loyalty programs, and they are willing to share a wealth of personal data about themselves. 
Besides, who doesn't love free coffee?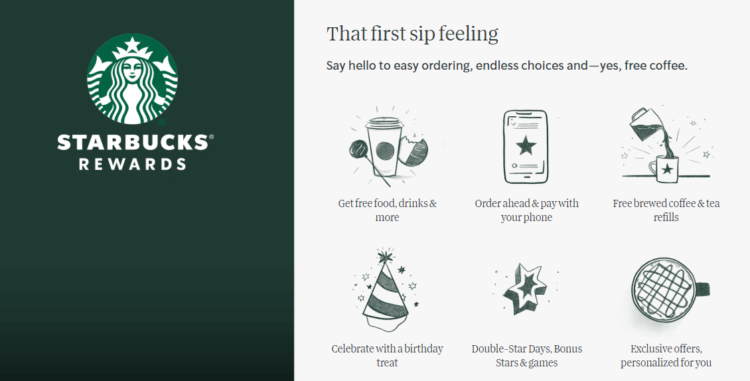 Startup cost
When selling in marketplaces, you only need to do 3 things:
Sign up as a seller

Upload photos of your products 

Write a title and description, and you are done. 
The marketplace is always ready to accept newly listed items as long as it does not go against the marketplace policy. You don't have to maintain the platform.you just need to maintain your listings and keep your inventory updated. 
Depending on which marketplace you use, you will be sharing profit, commission, referral, and other fees. 
Meanwhile, building an eCommerce website can be as simple or as complicated as you want it to be.
You may need to hire a web designer and developer, and pay for website maintenance, hosting and payment transaction fees. 
The good news is that you don't have to share your profit.
Delivery time frame
Marketplaces have structured their delivery to groups and categories for easier and faster delivery. 
Marketplaces promise fast delivery and consumers love it. Add a free shipping voucher (one of the top marketing campaigns of marketplaces) and online shoppers go nuts. 
As a seller, this is a great incentive to increase your sales and reap 5-star reviews. Most well-reviewed products often land on the top search results, thus it can be seen by more buyers, which will lead to conversion, and the cycle goes on. 
For eCommerce websites, you have to find a reliable courier and parcel delivery service. This is straightforward for local deliveries. However, if you are planning to do international shipping, there are things you need to look out for to ensure a smooth delivery service. 
Consumer trust
When we moved our business online, consumers also turned to the web as a source to verify eCommerce sites. 
"Trust is the first principle of conversion" 
– Alex O'Byrne, co-founder of Shopify Plus Experts
And it's true. 
Nearly nine out of ten (89%) consumers make the effort to read reviews before buying products.[*] 
In multi-vendor platforms, buyers are encouraged to leave a review after receiving their parcels by giving out incentives. 
Sellers also encourage buyers to give good reviews in their shop by including surprise freebies. 
Be warned: buyers are very eager to post negative reviews. Make sure that you address their issues ASAP. When resolved, ask the customer if they can update their initial review. 
For eCommerce websites, trust starts with making a good first impression. Your website should look modern and professional. 
Ensure that trust seals and security certificates are visible right away when a consumer visits your website. Add a comprehensive and easy-to-read privacy policy stating that any personal information, especially credit card information is safeguarded.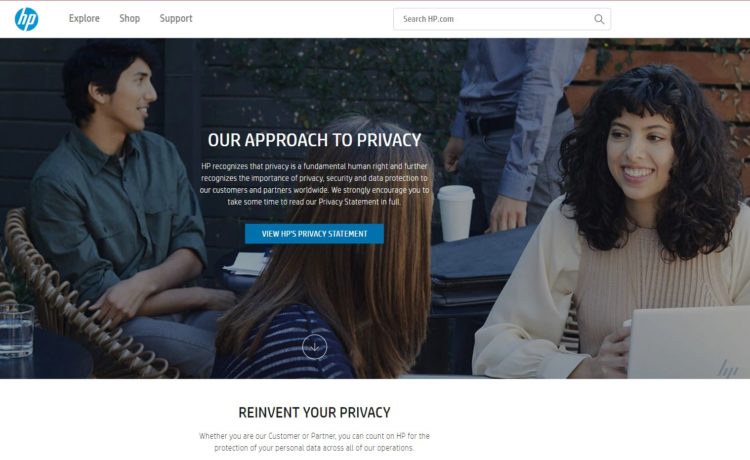 Seller tools
Marketplaces like Lazada and Shopee offer a rich variety of seller tools to help you generate more sales. But with the kind of competition you will be facing inside the marketplace, it's important to use powerful tools to ensure profit and success.
Right now, there are tools available for merchants selling in marketplaces, but which tools will work best for you?
Our best advice is to use a tool that can handle your business from A to Z, can perform automation, and give you the data you need to ensure product listing optimization. 
The best example of this is Split Dragon. Whether you are a brand that's selling on Shopee Mall and LazMaal or an SME, we have the complete toolkit for your Lazada and Shopee selling. 
And when we say complete, we mean:

For eCommerce websites, there are hundreds of software you can also use to improve your product sourcing, optimization, inventory management, store management, and of course, marketing. 
Some of the top tools you can check out includes:
Smile.io for Loyalty program

ActiveCampaign for email automation and marketing

Canva for the design solution

Oberlo for dropshipping solution

Moz for keyword research
Marketplace or eCommerce website: Which one is for you?
Ultimately, marketplaces are ideal if you want to introduce your brand to a broad audience and create early traction. With millions of visitors each month, it's easy to create early traction as you build your brand image. 
It's easy and doesn't cost a lot of money. Plus, if you start in the biggest and most established online marketplaces like Lazada and Shopee, you no longer need to think a lot about marketing, selling, and the fulfillment process. 
If you want to curate your audience or if your niche is for a specific target market, having a website is better. 
Websites are set up for long-term success. Plus you can build a powerful brand. All your profits will go to you alone as you do not have to share them with marketplace owners. 
But here's the better option: use both. 
Start selling in a marketplace for initial brand awareness, while you build your eCommerce website. Most eCommerce sites embed "Where to Buy" widgets so users can directly go to their marketplace websites. 
This way, you don't have to think about delivery. Instead, you can focus on improving the experience. 
Thinking about improving your product listing inside the marketplace? 
We can help you find the most searched keywords in Lazada and Shopee, boost your product listing, land on the first page of search results in the marketplace, track your competitors with real time updates, track your ranking and more. 
Split Dragon's proven tools helped many merchants succeed in their marketplace selling. 
Start optimizing your product for FREE.