Aspiring entrepreneurs love marketplaces for 2 reasons: they have plenty of shoppers and are easy to set up.

However, these two things also cause cutthroat competition. And now big brands are joining the eCommerce marketplace bandwagon.

Thanks to those factors, tools and plugins are flooding the eCommerce industry, with all of them claiming to help marketplace vendors get more sales.

But do they actually work?

The short answer is yes. Some of them actually do.

To find out whether a tool is useful or not, you need a clear understanding of what marketplace tools can do for your business. And to help you with that, we put together this guide.

Now, let's get started by answering this question:
Why Are Marketplace Tools Important?
Marketplace tools are important because they can help you stay ahead of your competitors. If you have a solid business strategy and if you use the best marketplace tools, you'll be almost unbeatable.
Use marketplace tools for these areas to maximize their potential:
Marketplace tools for product listing optimization
Online shoppers usually start their buying journey in the search bar to look for the products they want. And they often buy items that appear on top of the search results.
Unless they want to make a lot of comparisons or they're doing product research, shoppers won't usually go to the second page of search results.
And if you're product is on the last page, then that's a bummer. 
Marketplaces are already crowded with vendors selling all kinds of products. And most of the time, you can find more than one vendor selling the same thing.
So, having plain product listings isn't enough. You need to optimize those product listings with the right keywords to make them appear on the first page of search results. 
And marketplace optimization tools can help do exactly that. 
Marketplace tools for data gathering
Data gathering and analytics are your sales and marketing teams' superpower. It helps you detect important trends, forecast results, and even lets you know your standing against your competitors. 
Although most marketplaces have business insights built-in, data gathering marketplace tools will help you make more informed and smarter business decisions.
You can even automate your market research, so you'll know which products have the best chances of giving you more profit. 
There are also tools that will guide you on exactly where and how to improve your listings so you can take immediate action. 
These tools will not only help ensure that your listings are optimized but they can also increase your conversion rates. 
5 Must-Have Marketplace Tools
Now that we've established the importance of marketplace tools, the next step is to choose the ones that actually work.
Here are 5 essential tools that can help you improve your marketplace selling:
Keyword research tool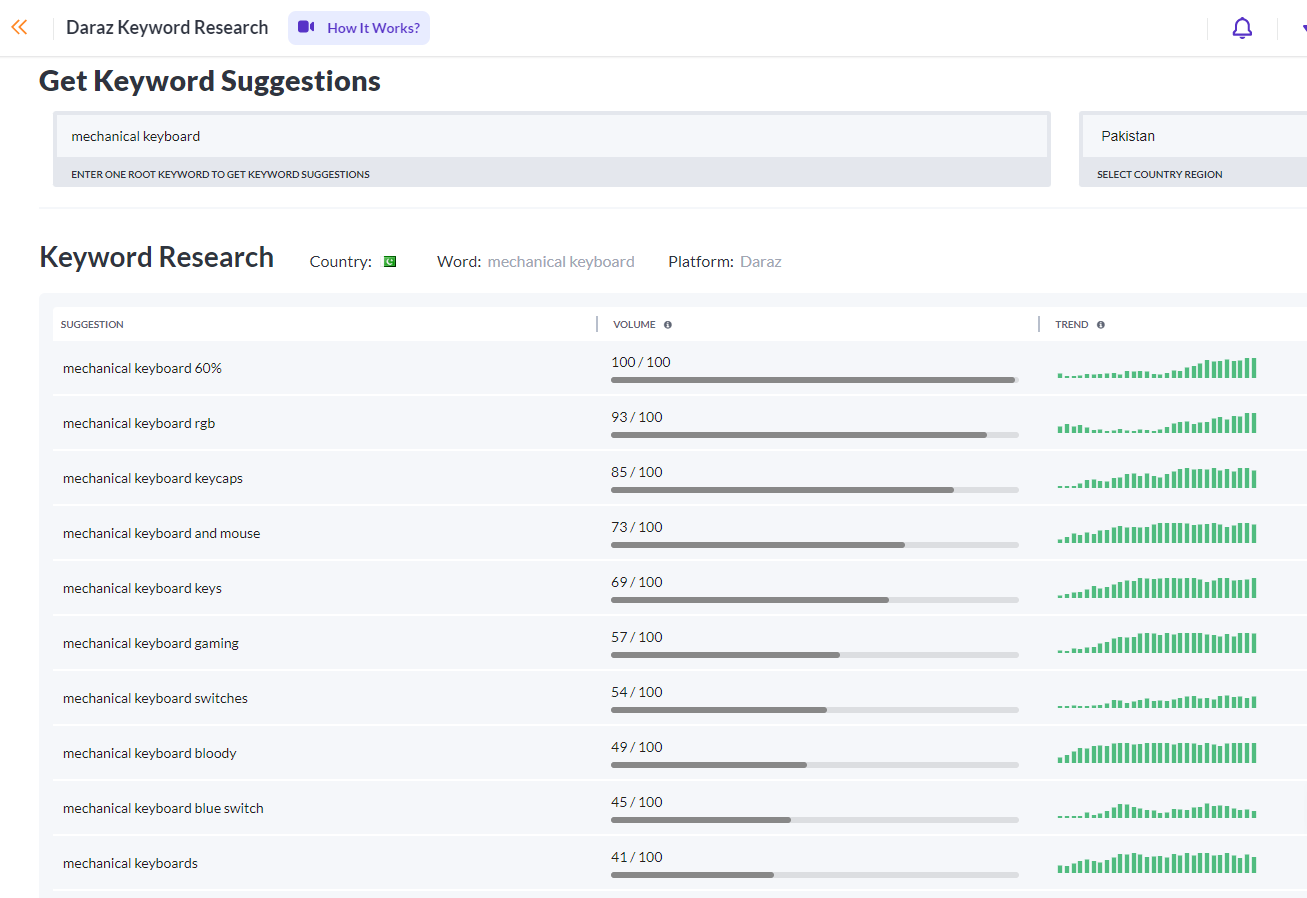 Keywords are words or phrases that shoppers actively use to search for a certain product. And you can't optimize your listing without the right keywords.
If a searched-for keyword is in your listing, it will most likely appear in the search results. However, you must choose only the keywords with high search volumes. Not all keywords can optimize your listing.
You need to choose the words or phrases that are most often used by shoppers when searching for your product. 
A keyword research tool lets you know which keywords have the highest search volumes. You can then use these keywords to help improve your product title and description and potentially gain more organic traffic. 
Market research
Third-party sellers are always on the lookout for products that are highly sellable. And one of the best places to look is inside eCommerce marketplaces because they sell almost anything you can think of. 
Since marketplaces have a nearly endless range of products, finding the best ones can be quite challenging.
But if you use a market research tool, you can easily search for winning products with just a few clicks. 
There are even tools that can calculate possible revenues and profits instantly, which saves you time comparing which products have high demand and high-profit margins. 
Competitor research
"If you don't have a competitive advantage, don't compete." – Jack Welch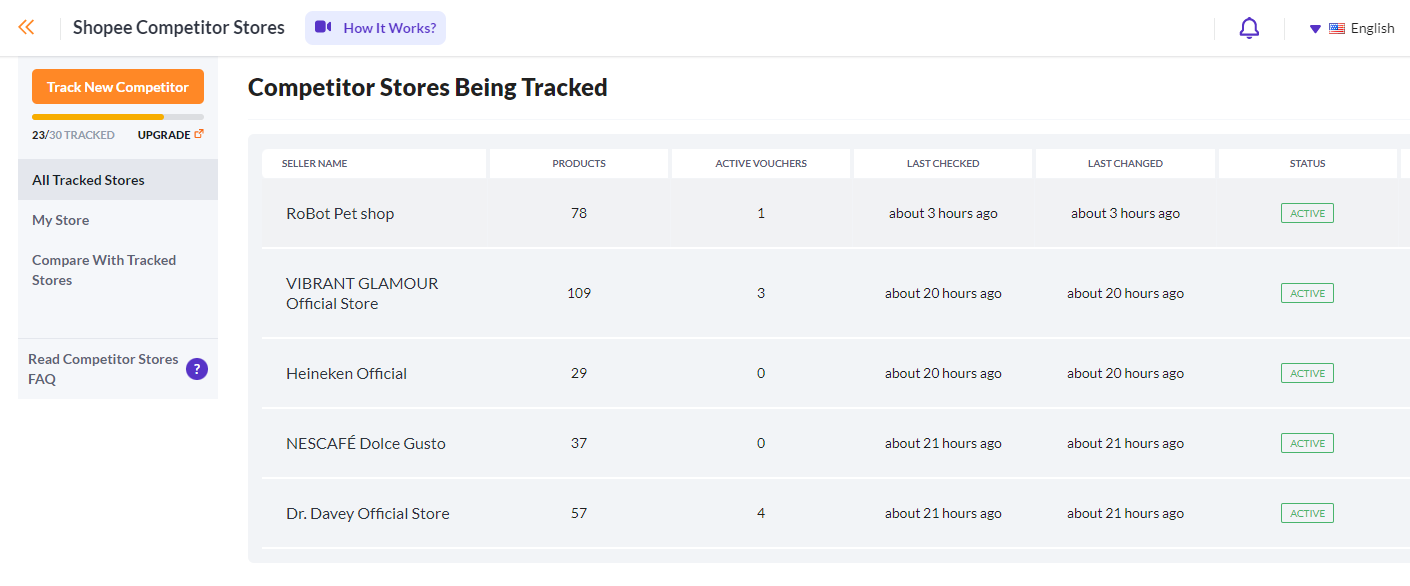 To gain a competitive advantage, you need to do competitor research.
Competitor research is not just about identifying your competitors, and understanding how they run their businesses. It's also about finding out why a customer would buy from you or why they'd buy from one of your competitors and using that information to your advantage.

In online marketplaces, competition mostly happens around pricing, available variations, and description optimization. 
Knowing their actual sales and what trends they successfully hop on will also give you an idea of how well the market is responding to their products and can help you come up with a better strategy. 
Search Rank

Search rank is one of the key indicators of your product's performance. 
In marketplace search engine optimization (SEO), your goal is to rank as high as possible on a search engine result page (SERP) so that more potential customers can discover your products or visit your shop. 
Now, after you tweak your listings, how do you know if the changes you made actually worked? 
That's where the search rank tool comes in. It tells you where your products stand and what things you can adjust to further improve your search rankings.
A/B Tester
A/B testing or split testing shows one version of a product listing to half of the shoppers and a different version of the listing to the other half. If one of them has a higher conversion rate, you will know exactly which elements make it more successful. 
In short, this tool can test your product listing optimization strategies and show you which version gives you the most profit.
But before you do this, first optimize your product listing using keyword research, then examine your competitors' listings,  and track your current search rank, so that you can compare and see which areas you can improve. 
Use marketplace tools to unlock more profits 
When you're selling in eCommerce marketplaces, you want to control the things you can to maximize your chances of success. These tools will help you do that, and they can help you level up your marketplace selling with automation. 
The best part?
You can use all of these tools for free for 7 days.
If you're looking for a complete marketplace toolkit, try Split Dragon. Our tools have helped a lot of our clients in their marketplace selling journeys. Perhaps it can help you, too.
If you have any questions about  Split Dragon, you can ask us about it here.