1. What is Lazada Search Rank Optimization (also called Lazada SEO)?
Lazada SEO refers to the process that sellers use to improve the visibility of their products in Lazada search results.
Approximately 70% of all Lazada sales come from directly searching for a product so having your product appear in page 1 of search results is critical to building a successful Lazada selling business.
Let's look at an example for a hypothetical seller that is selling basketballs with a store named Basketball King Store.
The most popular customer searches for Basketball King Store's products would include basketball, indoor basketball, men's basketball, women's basketball.
So, quite obviously, ranking #1 or #2 in Lazada search results for these search terms will be quite lucrative for Basketball King Store.
Lazada SEO refers to the process of a seller improving their product listing in a way that allows them to rank in Lazada search results.
2. Why is Lazada search rank important?
Most customers never even browse to page two of search results. The typical user journey is like this:
Go to homepage of Lazada
Search for product
Browse/review search results
Add best search result to cart
Checkout
So if a seller is not appearing in step 3 of their user journey when a customer browses search results, then they are losing money.
Accordingly, It is of critical importance for sellers to optimize their product search rank for popular search terms. Optimizing their search rank can change a product from 0 sales to many sales.
When I worked at Lazada, we always made the bad joke like below:
Question: Where is the best place to hide a dead body?
Answer: Page 10 of Lazada search results.
3. What factors contribute to Lazada search rank algorithm?
Please see the below diagram that introduces the biggest factors impacting Lazada search rank (on a scale of 1 to 10, 1 = least important, 10 = most important).
ID
Search Rank Factor
Split Dragon
Weight Estimate
(1-10)
1
Product Title
9
2
Product Short Description / Highlights
8
3
Category
3
4
Brand Name
2
5
Product Reviews
4
6
Is Official Store
4
7
Express Delivery / Fulfilment by Lazada
5
8
Sales Last Week
7
9
Sales Last 30 Days
7
10
Seller Rating
5
11
Conversion Rate
6
4. How do I improve my Lazada search rank?
I always try to break down the process of improving Lazada search rank into three distinct steps.
Step 1: Identify the important search terms for your products.
Identifying search terms doesn't necessarily need to be rocket science but there are some tips that I can give you to help make sure you are focusing your effort on ranking for the most critical keywords.
The best part of this is that Split Dragon is giving the keywords for you actually in their search recommendations.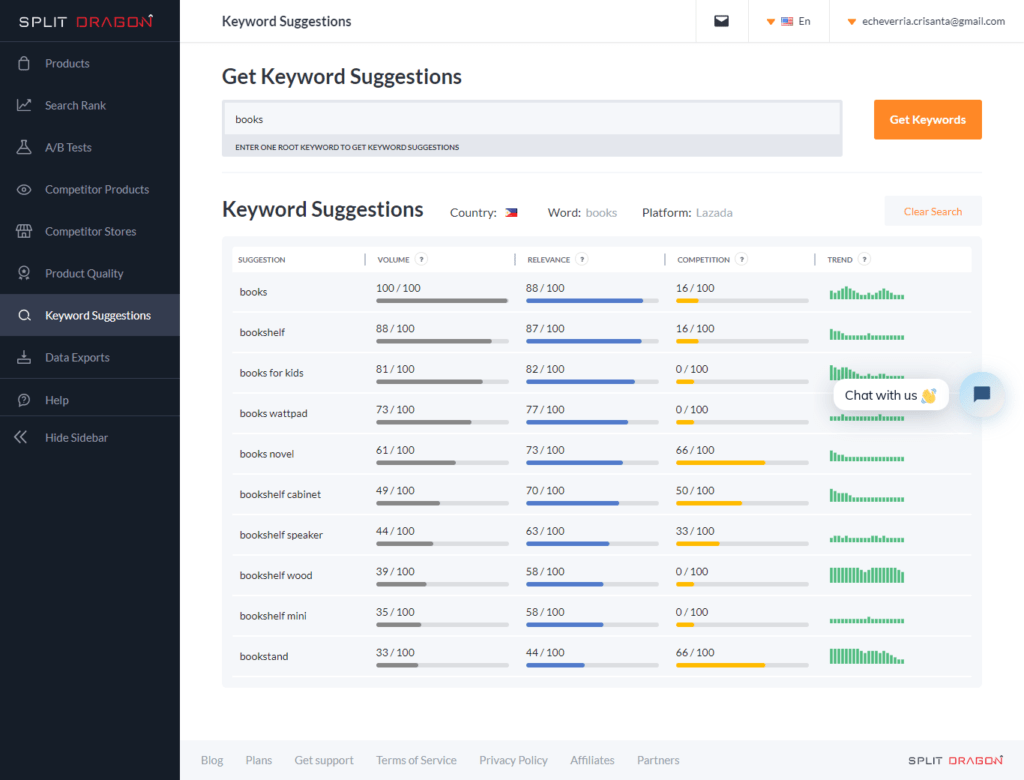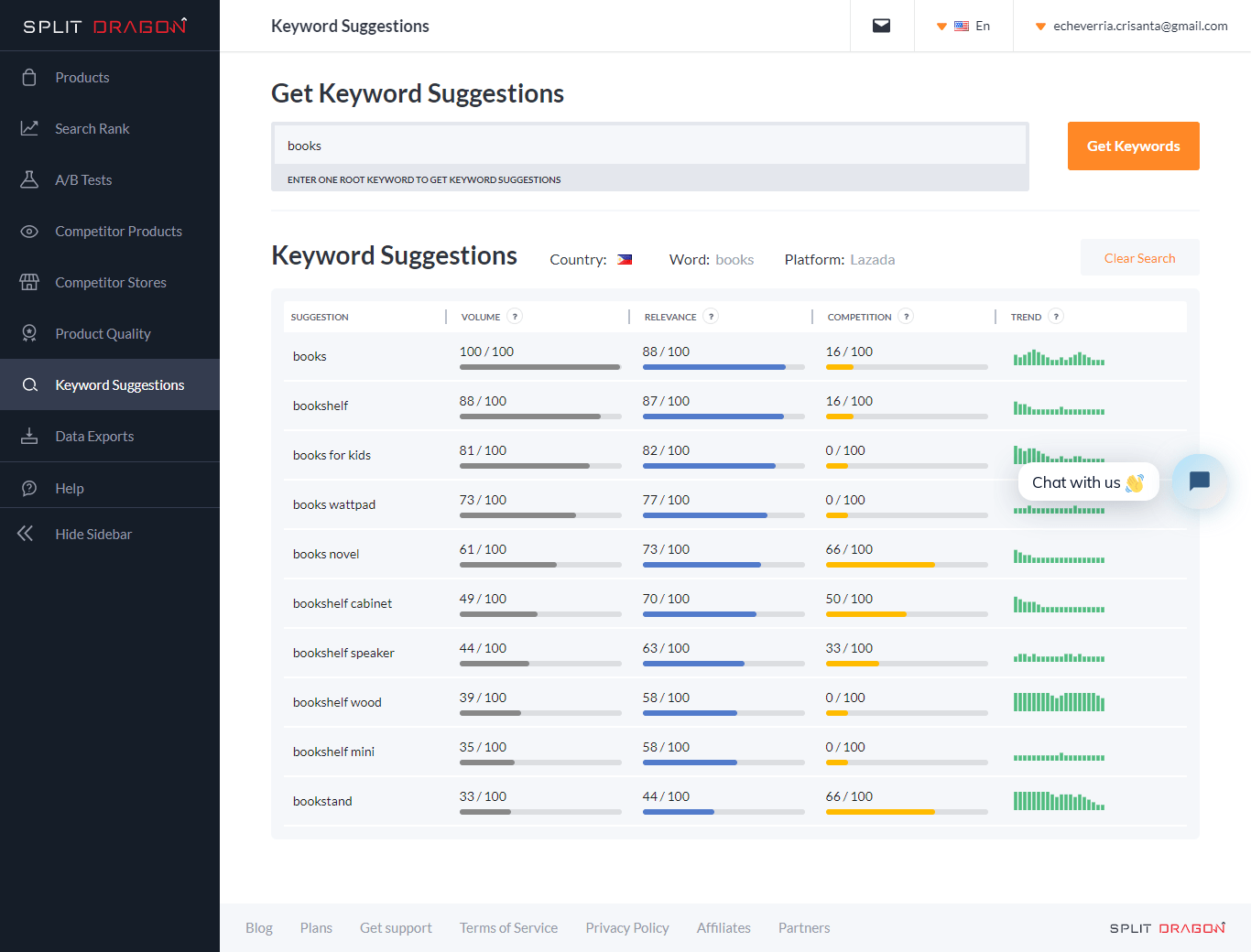 Split Dragon is giving feedback to sellers based on the actual search volume, relevancy, and competition for given keywords in their platform. They are communicating the most searched terms for you to include in your product listings.
Simply sign up for a free trial to Split Dragon and use their software to identify the top 10-15 keywords that you want your Lazada product listing to be visible in search results for.
Step 2: Optimize your product listings.
Now that you've identified which search terms you want to rank for, it is time to improve your listing quality for search rank optimization. 
Optimizing your product listings requires multiple steps and it goes back to the above table where I mentioned which factors contributing to Lazada search rank algorithm.
As far as you can control it, these key attributes drive your search rank and you should always be optimizing in a systematic manner:
Product Title – This will always be relevant and has a priority ranking of 9/10 on my scale of importance. You need to make sure that your product title uses as many characters as possible and starts with a good search term and includes as many search terms as feasible.
Example of a good product title: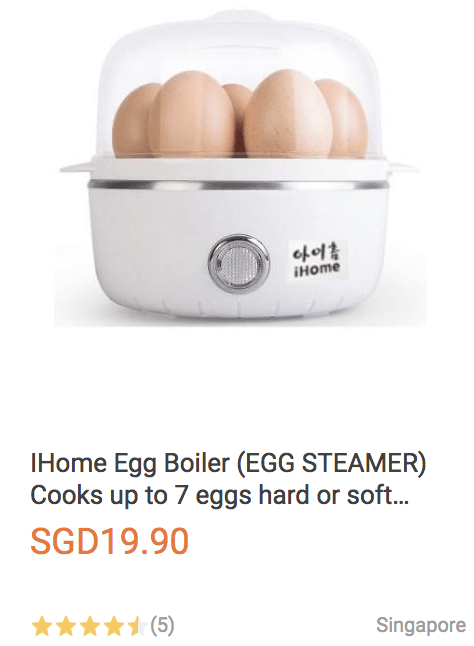 Example of a bad product title: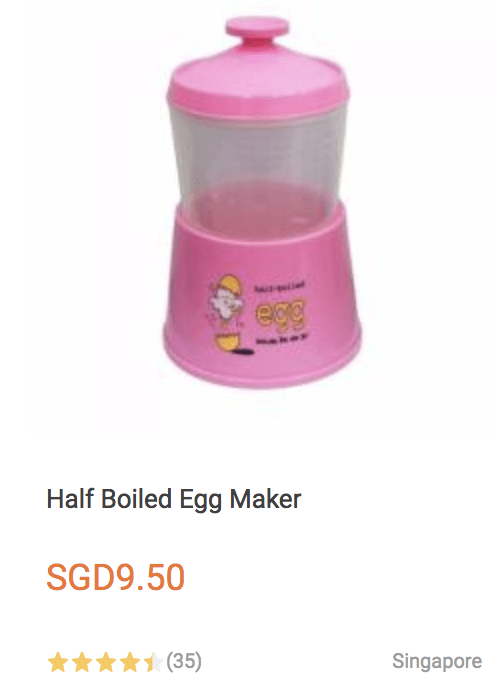 Product Bullet Points / Highlights – This will always be critical and has a priority ranking of 8/10 on my scale of importance.
Example of a good product bullet points/highlights:

Example of a bad product bullet points/highlights:

Product Reviews – This not as critical as product title and bullet points but still important and something that you can control. You should always try to have at least a 4 of 5 star rating.
Step 3: Track your product listing search rank for important search terms.
Tracking your search rank can be a long manual process or you can use tools to help automate it for you. I will go thru both the manual and automated methods here.
Manual method:
Go to Lazada homepage each week at same time
Type in search term
Browse thru results to see where you rank
Add your search rank for all keywords and search terms into a file like below (Date | Rank) – example = Dec 21, 10th
Automated method:
Sign up for Split Dragon and connect your Lazada account via seller center sign-in
Enter the search terms you want to track and Split Dragon will automatically provide a report on your search rank and search terms every day
Receive email updates and log into Split Dragon to see the automated lazada search rank tracking results that are run on all your products and search terms each day
See the screenshots below to get a basic understanding of what data Split Dragon can provide you about your product listings' search rank: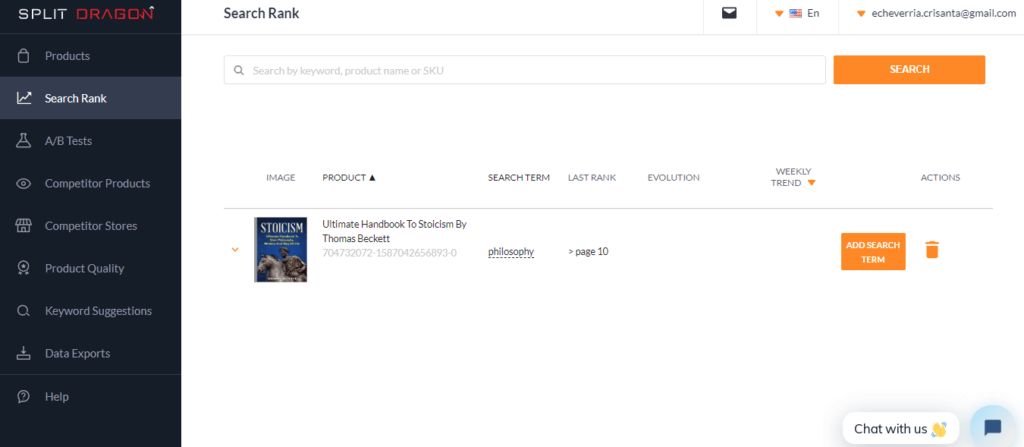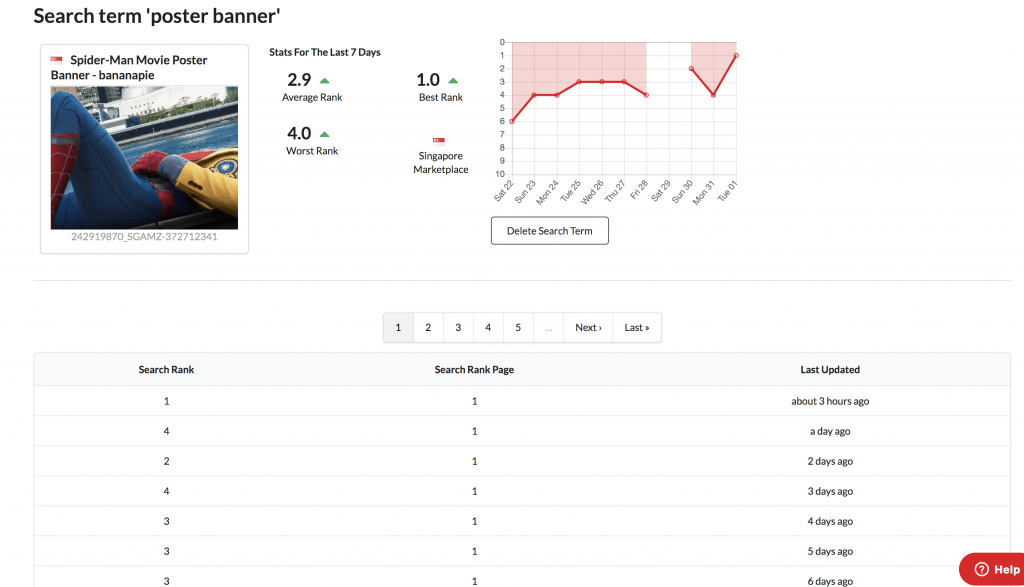 Whether you use an automation tool like Split Dragon or track your search rank manually, you should always assume that your first attempt at optimizing your product search rank will not be the best possible title or best possible bullet points.
You should continuously test and iterate different product titles and bullet points to see which results in the best ranking. Optimizing your product is a process that should always continue and evolve.
5. What tools are available to help me improve my search rank?
There are a number of tools available to help with search rank optimization but not all catered to the Lazada platform. I will list my favorites below:
Split Dragon Split Dragon is the only tool specifically created to improve your Lazada product SEO.

Split Dragon gives keyword suggestions based on actual Lazada search volume and competition.

It also allows you to track the search rank of your Lazada products and receive email alerts of your ranking position daily or weekly.

It also gives you a quick audit to give actionable tips via it's product analyzer audit so you know which factors you should fix immediately.
6. Summary.
Holding your product selection constant, your search rank is probably the single biggest determinant of your sales and profits. All marketplace eCommerce sellers in Lazada, Amazon, Taobao, and other sites should be actively monitoring their product search rank for key search terms.
Please let me know if any questions in the comment section below. Happy selling and good luck!