Ever wondered if it's possible to sell digital goods such as antivirus, PC games, and eBooks on Lazada? Well, it sure is. But it's just not an option that's openly available for all sellers. In a minute, we are going to find out why as well as how you can join the program. 
How Does Being A Digital Goods Lazada Seller Become An Issue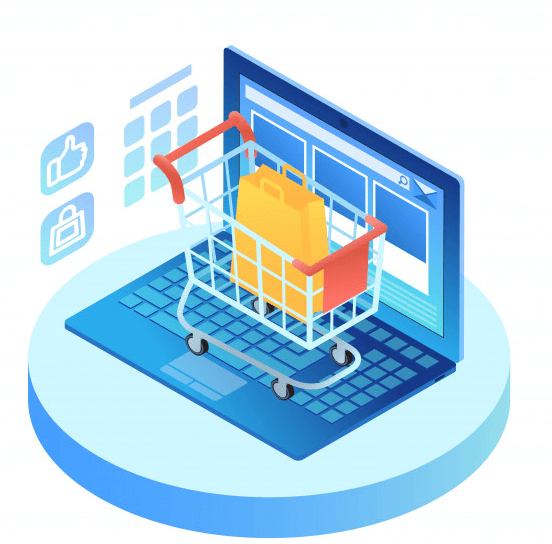 When you enter a product listing of a digital product on Lazada, what basically happens is that it will incur a shipping fee. This happens despite the fact that you will only need to send your eBook copies or software via email. That being said, complications can occur during the order process with the customer. 
Let's say that you wanted to sell antivirus software. Most sellers will categorize it under computer accessories. Therefore, when the product listing is published, the shipping fee will be included along with the final cost of the item. 
One way to go around this would be to register your product listing as a digital good instead. However, as you do so, an error will occur when you try to publish the product listing. 
In order to successfully publish your digital goods on the Lazada platform, you need to register as a digital goods seller. 
But it's really not that easy because Lazada is a bit picky with their application process with regards to this. There are some eligibility and requirements that you need to comply with before making the cut. Even then, it is still subject to the team's discretion who passes the mark.
Why So Strict With The Lazada Digital Sellers Application?
Lazada (along with other eCommerce platforms) have experienced multiple sham cases in the past concerning digital goods. 
Many customers find themselves getting scammed or being given software that isn't working or is corrupt. 
Most importantly, selling digital goods poses a great threat to intellectual property. There are several sellers online trying to sell inauthentic copies of eBooks. Due to the low prices of these copies, this has a significant impact on the sales of the original creator of the books. 
The digital goods application process is Lazada's way to identify sellers who distribute authentic copies of their products and are also trustworthy as far as customer relationships are concerned. 
Requirements To Become A Legitimate Digital Goods Seller On The Lazada Platform
So, here are the requirements that you need to become a digital goods seller on Lazada. 
You Need To Be A Corporate Seller
When you first create your Lazada seller account, you are given the option to become a corporate seller or an individual seller. 
Being a corporate seller means that you can provide all of the physical documents required to prove that you are authorized to operate a business within your market. 
Since you are capable of proving your authenticity, you would be qualified to become a Lazada digital goods seller. 
You Need To Comply With Lazada's Digital Goods Policy
Ultimately, the policy covers the prohibition of selling digital goods that are invalid or illegal. For instance, one can only sell eBooks if the seller has appropriate permission from the publisher of the said creative work. The same goes for movies or other media. 
You cannot sell government-issued items such as passports and other government IDs. 
You are also discouraged from selling cryptocurrencies, bank transfer services, game credits, and the like. 
Game credits are typically sold on the game's respective apps but some people sell them via the marketplace for a lower price. There are actually ways to lessen the prices of these game credits. 
Let's take Call of Duty for example. CP is the digital asset that is useful when you want to buy upgrades or weapons within the game. And some people would sell shells that can be converted into CP when you go to the Garena website. Shells are actually a lot cheaper than actual CP and therefore it has become quite a hit. However, there are some occurrences of people bating gamers to purchase shells but never actually receive what they ordered. 
Lazada also looks down on the selling of bank services and cryptocurrencies through the marketplace. 
What makes it fishy is that cryptocurrencies and bank services already have their own platform where you can actually make these kinds of transactions. Thus, Lazada does not support it. 
If you are going to apply as a digital goods seller, the Lazada team itself will provide more detail about the agreement during the onboarding process.
Take note that you need to comply with these policies before and during your time as a digital goods seller. 
Failure to do so may result in your suspension from your digital goods privilege. 
How Does Lazada Resolve These Issues On Digital Goods Sold On The Platform?
As of this time of writing, Lazada was able to resolve the issue by continually encouraging buyers to transact within the platform only because some sellers would publish a product listing and ask buyers to contact them instead of the transaction. 
You Need To Apply For Digital Goods Whitelisting
Lazada tries to lessen the potential risks of selling digital goods on the platform. With that, the form of the digital goods whitelisting is not something that Lazada openly advertises online. 
Therefore, what you can do is contact PSC and let them know that you want to apply for digital goods whitelisting. They will provide you with the form that you can use to try your luck for digital goods selling. 
You will receive an email from Lazada to inform you if you passed the evaluation or not. If not, you can always try to apply one more time. 
Take note that the length of approval time can vary on case to case basis. 
Digital goods are easily sold online not only because there is the ease of access in terms of the market but because customers don't have to pay shipping fees anymore. But due to the issues wrapped around this category, qualifying as a digital goods seller on Lazada is like making a thread go through a needle.