Online shopping is becoming more interactive as leading eCommerce platforms in Southeast Asia continue to push for innovations to help sellers in their live selling on marketplaces.

Just recently, Shopee rolled out the "Livestream Call" feature in Shopee Live where sellers can entertain inquiries via audio and video call.

This feature aims to improve customer engagement and give a better customer experience during a live session.

Live selling, now also called Live eCommerce, rapidly evolved into an innovative sales channel since it started in May 2016. In 2020, it was valued at an estimated $171 billion.[*]

Currently, the most-shopped live commerce platforms are based in China, but businesses around the world are now catching up.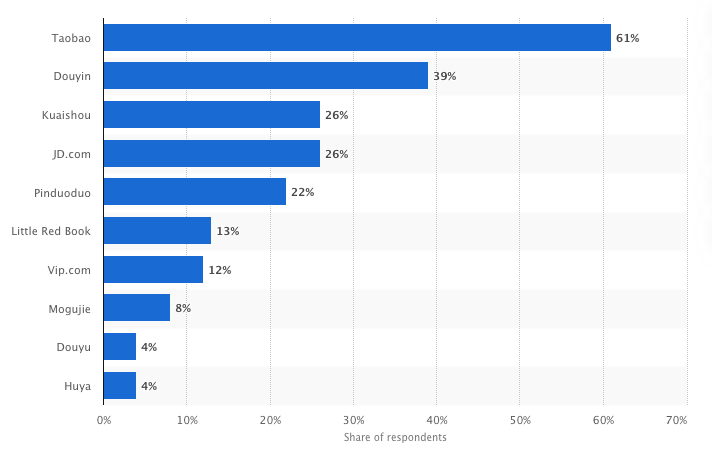 Why is live selling effective?
Perhaps the most obvious reason why consumers love shopping through live selling is that it simulates the feeling of going into a physical store. It gives a sense of authenticity as live selling requires no editing and effects, so they trust that they will get what they have actually seen during the live stream. 
But actually, it's more than that.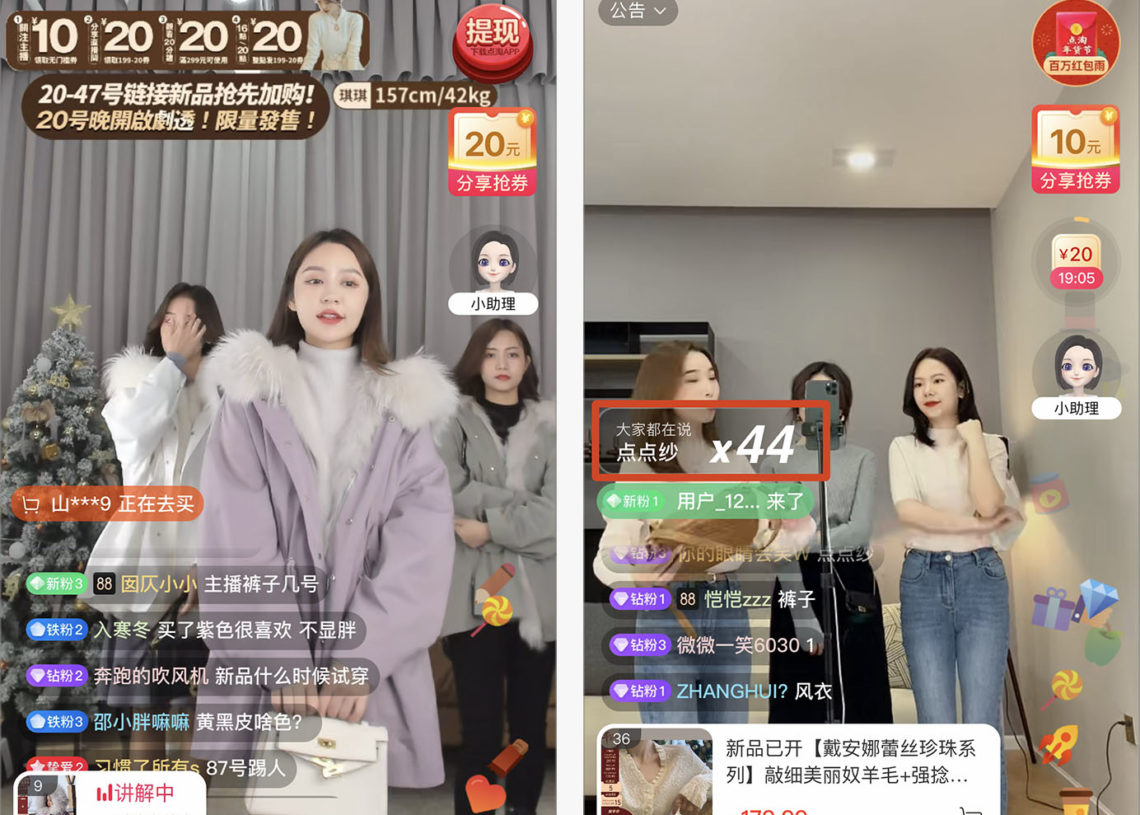 Based on China's user-base where they coined the term "Shoppertainment", live selling is more of an entertaining interaction between the audiences and the sellers.[*] 
If you can see the most profitable live-selling events, it has three consistent components: fun, excitement, and entertainment. These three things are injected by technology and innovation.
So straight off the bat – live selling isn't merely like a conference call. Your goal here is to continually compel the audiences and retain their attention as long as possible.
So how do you get people to buy during your live selling? Read on. 
Tips to increase live selling conversion
Avid live selling shoppers' expectations have developed from just shopping online into expecting a blend of more immersive and entertaining events —  all happening at once. 
To help you prep for your next live session, here are more actionable live selling tips you can use: 
Before the live event
Plan ahead of time
Technically, it's easy to set up a live stream event. All you need is good lighting, a camera, and the platform, then you're good to go. 
But remember, once you go live and the camera is rolling, there's no more cuts and retakes. That's why professional live streamers do solid preparation and research before the live session. 
The first is to identify when's the best time to do a live selling. Study your target audience and know their schedule. 
When do they usually go to work? When is their free time? When are they online?
You can directly ask your customers about this. Aside from getting the data straight from the source, your consumers will feel involved.
You can also do a series of tests to see when's the best time to go live where you can gain more audiences and generate more sales.
And don't worry, hosting a live stream won't cost you anything —  you'll get more followers instead. 
Select items that are perfect for impulse buyers
Preparing the products ahead of time will set you up for a less hectic and more smooth live event. Also, choose the items that are perfect for instant purchasers.
Top product categories that sells fast are:
Clothing/Fashion and Beauty

Home Decors and Furniture

Electronics and Gadgets

Personal Care

Toys/Baby Products
During live selling on marketplaces, you will be actively tagging each item that is sold while answering inquiries and questions in the chat —  all of these are happening at once so you have to be quick in your response or you will lose the momentum. 
Make sure that all your tagging tools are already in hand or have someone who can help you with the tagging so you can go on and introduce the next products.
Double-check your equipment
The last thing you need is to have a tech failure during the height of audience engagement. Test the audio, camera, battery, and even the internet connection before going live. 
Have backup equipment just in case something unexpected happens.
Drum up some excitement
You can't do live selling when you have no audience. To promote in advance. Uploading a photo sneak peek of the products or a video teaser can generate hype, while a promise of incentives will have your audience hooked.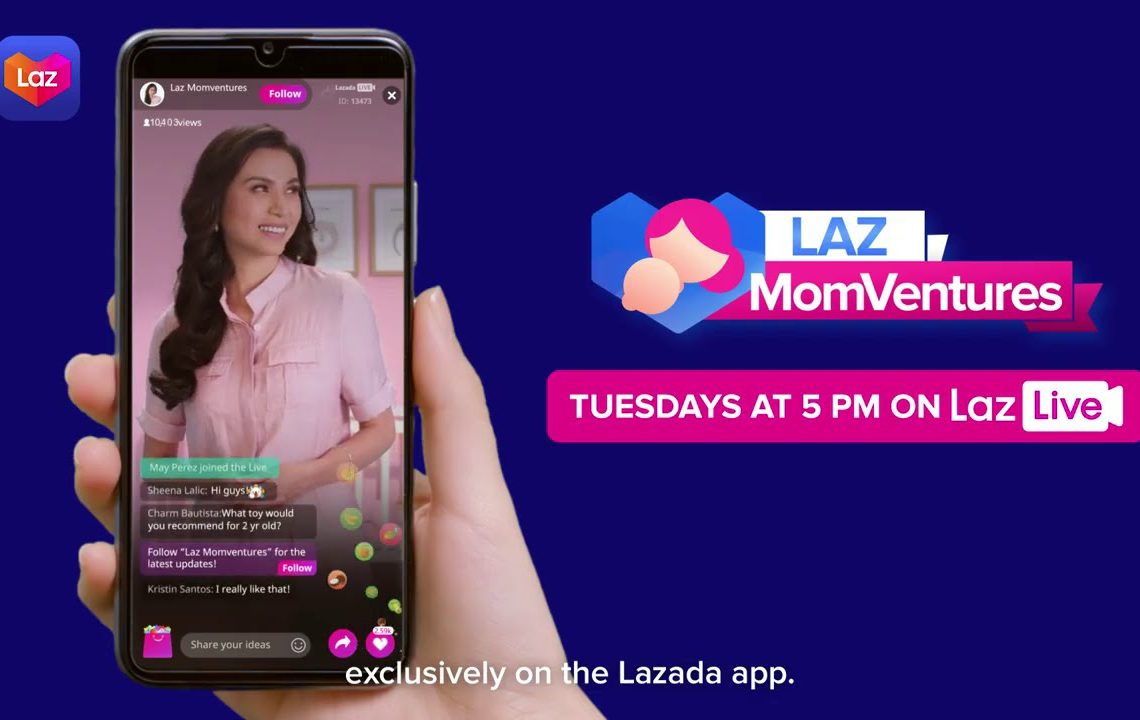 Live streaming is also the best way to do a product launch or promote an early look. Allowing your viewers to have the first look and the opportunity to avail the new items before they hit the shelf promotes exclusivity.  
During live session
Give importance to the first 3 minutes
It's tempting to relax while waiting for the number of viewers to go up but remember: you need those first few viewers to stay on. 
After you hit that live button, put your game face on and give your early joiners a shout-out. Start building the hype up by telling them what's in store and the amazing products you will be showing today. 
Make the products the center of attention
Live stream sessions must show the users what the products look like, what materials they are made of, the features, how to use or style them – just like in a physical store where a sales associate presents a product to a customer. 
But the best thing about this live setting is that instead of the customers putting aside the products after a look, they complete the transaction online.
Be fun, entertaining, and exciting
Show, don't tell. Take advantage of the fact that customers are seeing your products live. Allow them to experience the items virtually, and make them understand your product more.
For example, if the host says that the material is made of PPC, most buyers won't recognize what it is. But if you show it up close to the camera and give some demonstrations to highlight its benefits and features, viewers will understand it more.
This kind of demonstration is already informative to the customers —  and you have their attention. 
Show them that you are having fun with what you are doing too! The best example of being entertaining during a live selling is Jiaqu Li. 
Also known as the "Lipstick King", he is worth $5 million just by demonstrating lipstick brands on his lips. 
He has 6.5 million followers in his TaoBao Live and has an average of 2 million viewers. He occasionally brings his dog or shares some story, all while still promoting the products.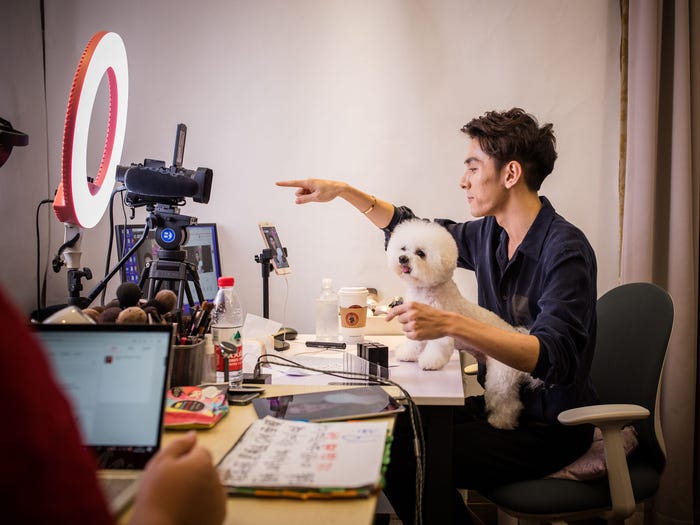 After the live session
Follow through
Live selling is more than just the total sale. Live selling is just your avenue to create and build a relationship with your customers. After your live session, make sure to thank everyone who has joined. 
As much as you can, send a personal thank you message for those who purchased. Answer the questions that you missed during the session, and make sure that your orders are processed promptly. 
Bonus question: Are influencers more effective in live selling?
Brands that have already seized the opportunity of live on marketplaces are now leveraging on influencers and hiring experts in their niche.
But here's the important thing: Let your host's real connection to the audience be the driver of the session. 
Consumers trust influencers compared to ads because it's less intrusive[*]. However if the audience can see that it's too scripted, it'll lose the feeling of authenticity —  an element that is very important in eCommerce. 
Start live selling on marketplaces now before it's too late!
As consumers spend more time in their houses, they will look for something to kill the time —  and online shopping is one of them.
That's why it's easy to say that live selling is the future of eCommerce. Online shopping will be more spontaneous as retailers and brands jump in, and it won't be surprising that retailers will form their live commerce team. 
Learn the ropes now, before it's too late! And while you are at it, don't forget to make the most out of the available Split Dragon tools to increase your brands' visibility inside the marketplace. 
Take a closer look at what Split Dragon can do to grow your eCommerce business. Contact us for more information.