There's a big difference between being a Lazada seller and a LazMall seller, especially in terms of promotions, potential profit, and exclusive marketing opportunities. 
Lazada is an excellent platform for sellers that want to make money part-time. However, once you decide to turn your side hustle into a long-term venture, it would be a good idea to look into becoming an authorized reseller of branded products or better yet, create a product brand that you can call your own.
Whichever way you choose, it will qualify you into becoming a LazMall seller. 
Read on to learn more about LazMall and learn if it's something worth considering. 
What Is LazMall?

When a customer goes to Lazada to search for a product, you will find a list of mixed products that can fall under branded or unbranded categories.
Lots of businesses have indeed been able to jumpstart their ventures through Lazada.
However, on the customers' side, there can be some uncertainty since not everyone knows what kind of product they will get at the end of the purchase when it is sold by a 3rd party seller. There are frequent concerns of counterfeit and fake products in the Lazada platform that concerns buyers.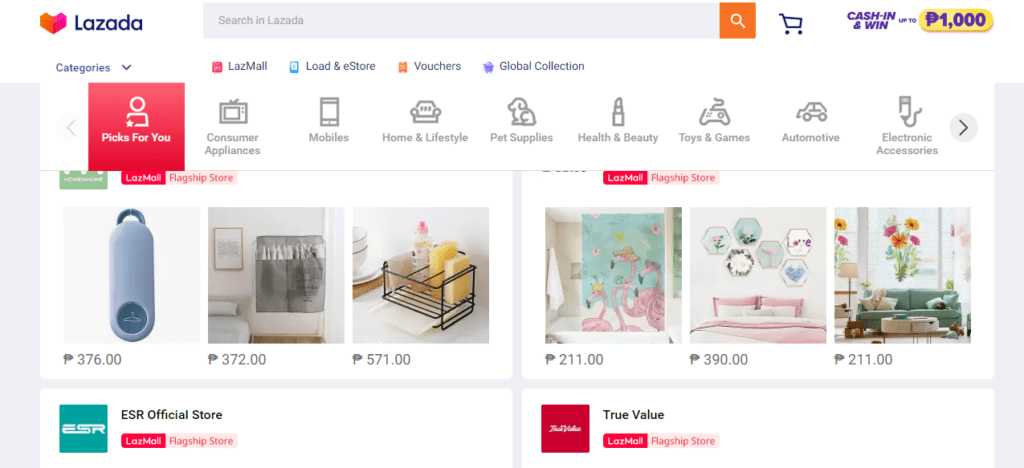 This potential uncertainty can pose risks to you as a seller as well. If a consumer cannot come to a decision of whether to buy or leave, your sales may also be impacted.
This is where being a LazMall seller comes in handy.
LazMall is a virtual mall within the Lazada platform where leading brands and international products are carefully curated. It is home to authorized brand distributors as well as top-rated online brands.
LazMall's Clear Proposition To Consumers And How These Benefits Sellers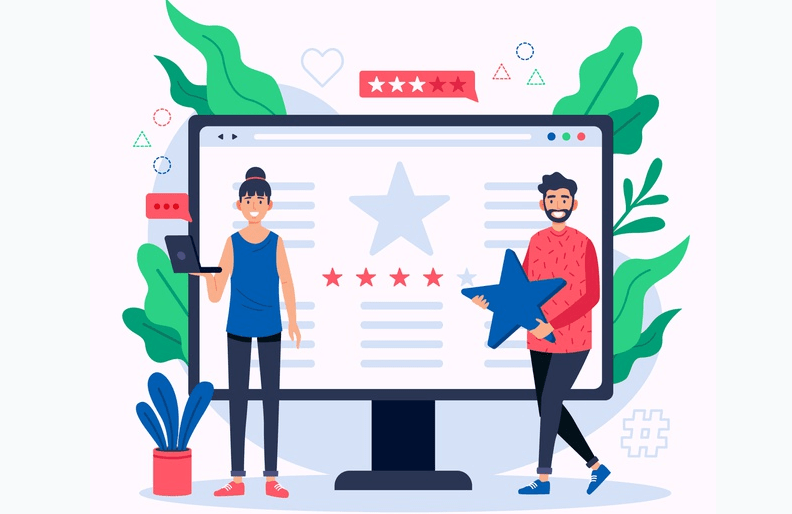 LazMall's value to consumers is built around 3 core propositions:
Fast and on-time delivery for LazMall customers
100% authenticity for LazMall customers
15-day money-back for LazMall customers
LazMall products have a higher conversion rate simply because consumers are guaranteed that the product they are purchasing is authentic.
This eliminates the uncertainty potential buyers are faced with when deciding whether an item is worth buying or not.
LazMall Seller Responsibilities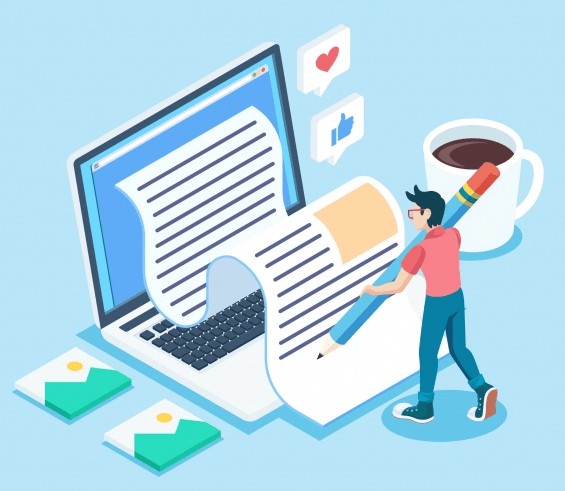 Even though Lazada is a free selling platform for online businesses, its overall goal is to satisfy customers.
With regards to the promises set by Lazada to online shoppers, a LazMall seller has to also ensure the authenticity of the products he submits to LazMall.
If a seller is caught with a confirmed counterfeit case, he will automatically be removed from LazMall.
Perks Of Being A LazMall Seller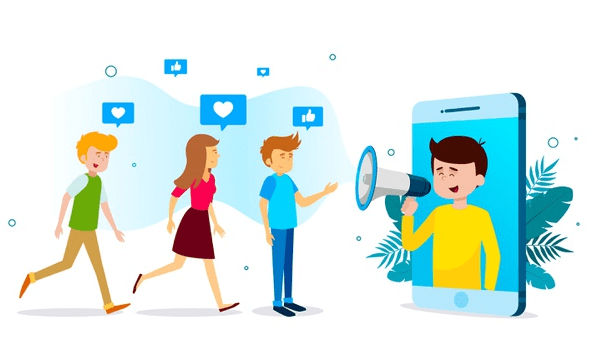 LazMall badge will be visible on your products throughout the customer journey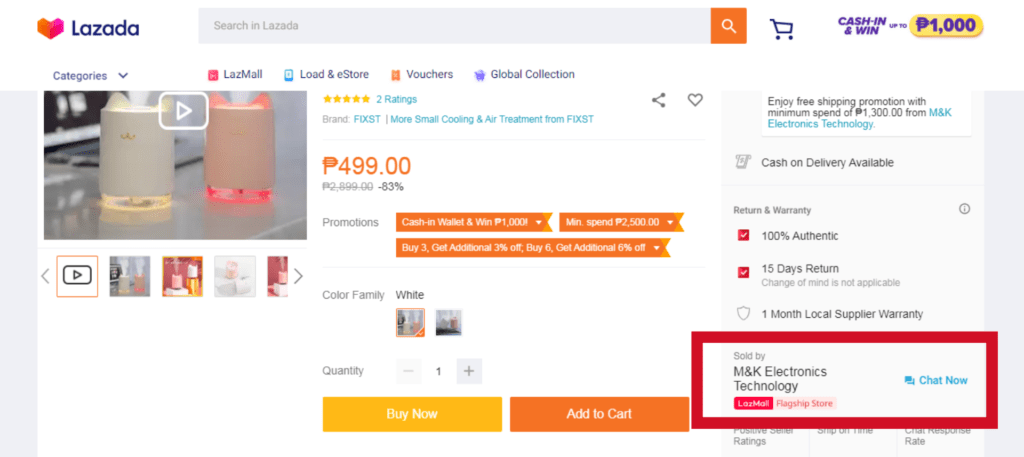 Better homepage visibility (and usually better search rank)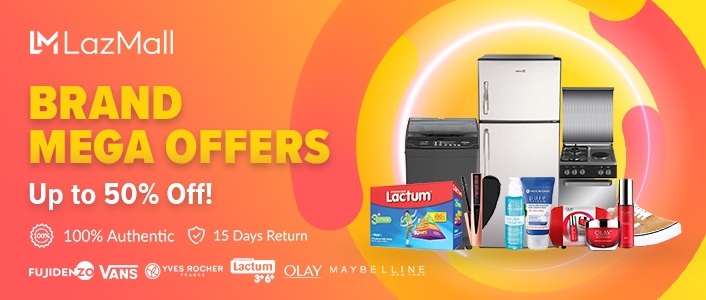 Seller will be included in the LazMall brand-dedicated channel
Can add up to 6 products in Seller Picks (Instead of only three for Marketplace sellers)
Gains access to Golden Slots and Marketing Solutions
LazMall sellers also get to enjoy free services from a customer service team that is solely dedicated to LazMall customers.
In the case of product returns, the entire process will be managed by Lazada through the Lazada warehouse. The latter can also choose to have their products picked up by Lazada personnel depending on their location.
How To Join LazMall If You Are A New Seller
Go to the Lazada homepage. Click "Sell on Lazada".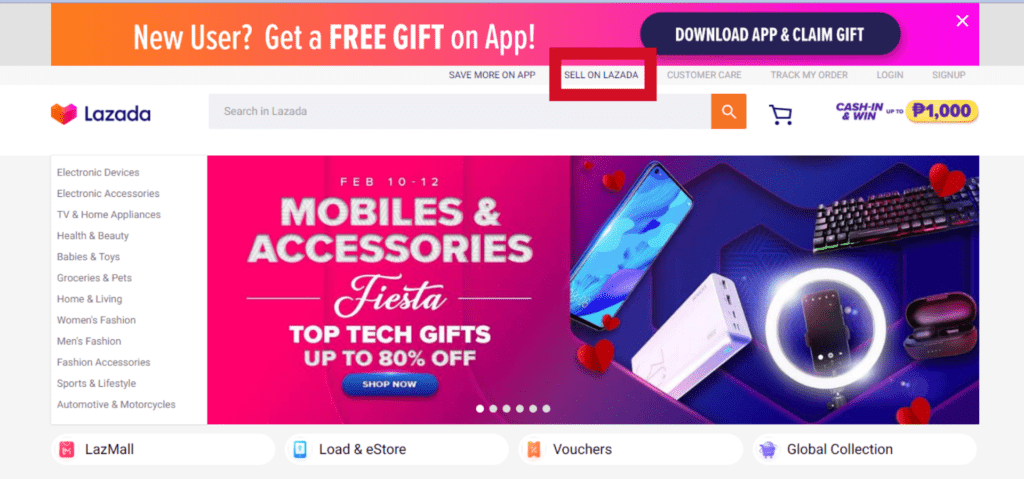 Sign-up as a LazMall seller (only do this if you are a brand owner or an authorized reseller. Otherwise, you have to go through the appropriate processes to become one.)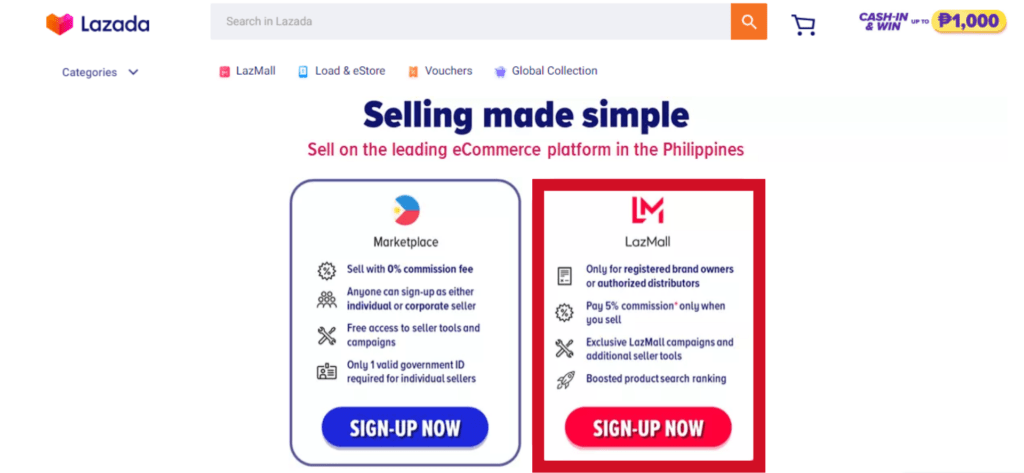 Fill in your details in the form. Tick the T&C checkmark and click Sign-Up.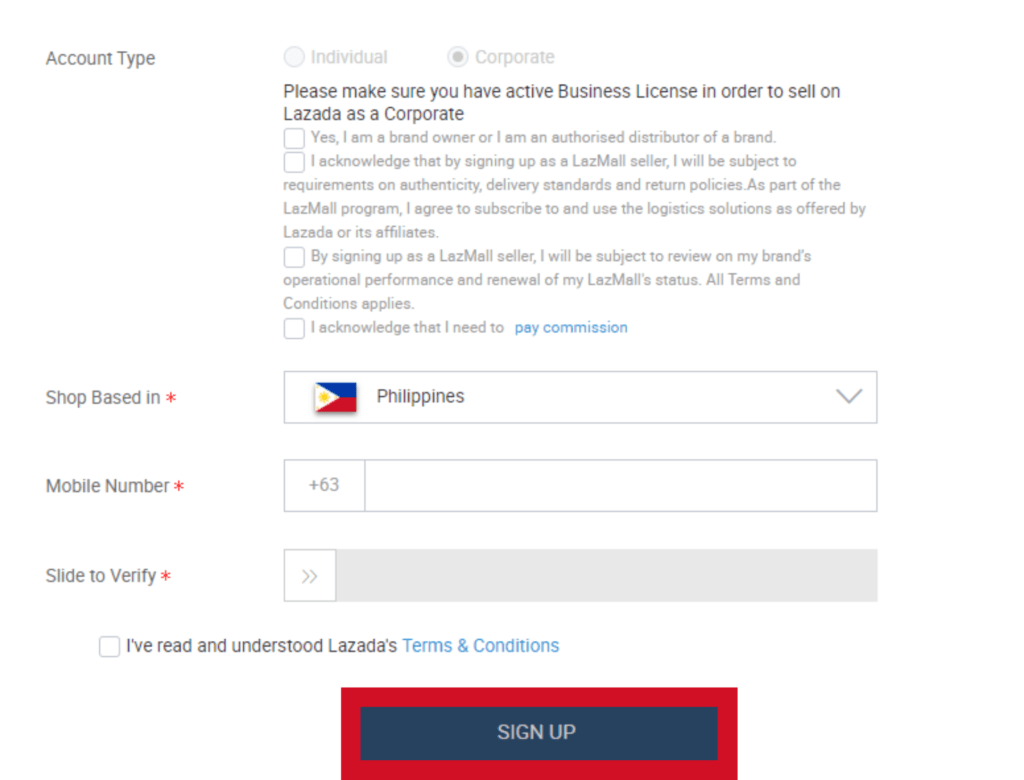 How To Join LazMall If You Are An Existing Seller
Log in to your Lazada seller account and go to your profile page.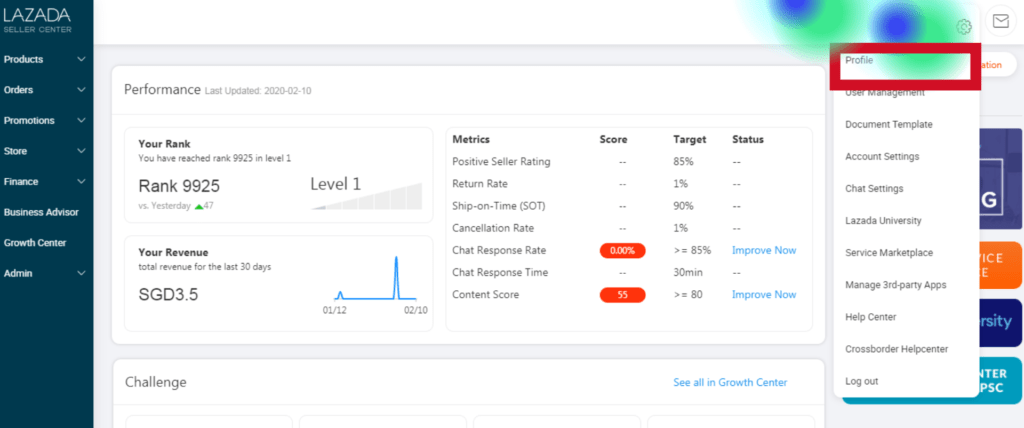 Go to the Brands tab.

You have to be qualified to enter the LazMall market. The criteria will be based on your ASC performance.
Otherwise, this page will appear:


If you are qualified, you will see a fill-up form upon clicking the Brand tab. Enter your details and click Submit.
Frequently Asked Questions (FAQs) About LazMall Sign-Ups
How long does the registration process take?
You will have to wait approximately three weeks for the Lazada team to accept or decline your application.
Can you be a Lazada seller and LazMall seller at the same time?
No. If you initially signed up for LazMall, you cannot create a separate account for Lazada selling.
If you are a Lazada seller who upgraded to a LazMall account, you cannot go back to your old account.
How will you be notified about the application result?
You will receive information about your registration through email.
What required documents do you need to submit to undergo the process
You need to provide your brand information, logo, banner templates, a trademark certificate for brand owners or an authorization letter for authorized resellers.
Does signing up for LazMall automatically make you a LazMall seller?
No. You have to wait for confirmation from Lazada about the status of your registration.
Criteria To  Qualify For LazMall Selling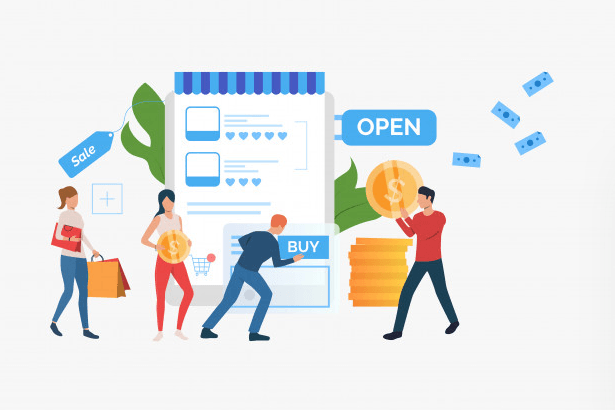 Your brand or trademark needs to be registered
Should be able to provide proof of authenticity
Should offer a 15-day return policy
If you are an existing LazMall seller, you can maintain your LazMall status by:
Maintaining a high seller rating
Should have a low order cancellation rate
Consistent on-time shipping
High chat response time
Should get at least 30 order each month
Becoming a LazMall seller is the first step to gaining access to tools and resources that will help you grow as an online seller.
This is only one part of the equation, however. Split Dragon has a lot to offer to help you. Sign up today to get started growing your Lazada sales!