Some people view customer service and marketing as two separate entities. The truth, however, is that these two need to have a harmonious relationship in order to drive growth and success in your Lazada/Shopee business. As a matter of fact, customer service is one of your most important marketing and product development tools as it allows you to directly interact with your buyers. 
Shopee/Lazada Vs. Traditional Store Customer Service
Customer service can take many different forms. The method that works efficiently for a local retailer may not work well for a national brand. Customer service processes become more and more important in eCommerce.
In a physical store, customers can easily have a face-to-face conversation with an employee or manager. With eCommerce, however, the team needs to put a little more strategy into making their interaction with customers more valuable and efficient.
Your job as a customer service personnel is to lead the buyer to a solution. It will also be a deciding factor on whether the customer is going to shop with you again or if they will be recommending you to people they know. 
To understand this better, let us look into the online purchase journey:

The customer looks for a shirt in Lazada/Shopee

He decides on the right shirt

The customer makes a purchase
The seller sends the shirt for shipment

The customer receives the shirt

He posts a review depending on his buying experience
In each of these stages, the customer could have a question or concern that he needs an answer to. Since Lazada is a place where masses of people can enter the online purchase journey all at once, you could easily have hundreds or thousands of customer inquiries per month. You need to be well-equipped to provide this level of support. This is especially crucial if you are selling under more specific or technical categories like tech/gadgets. 
Good CS Converts Inquirers Into Customers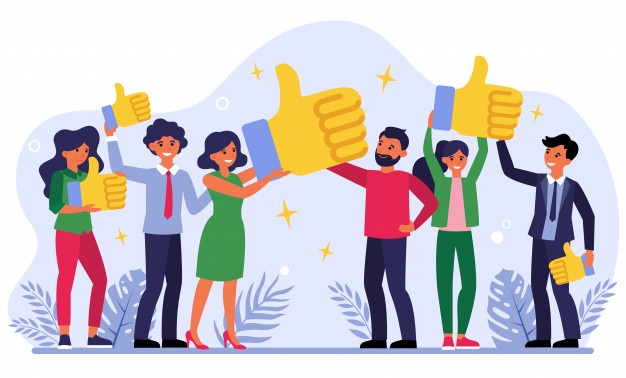 Brick and mortar employees are usually trained in the art of persuasion so they can urge undecided customers to make a purchase. They are frequently given sales commission as an incentive.

Unfortunately in marketplaces like Lazada and Shopee, most customer service agents don't have this experience or capability or process training. Customer service is our way to make up for our lack of personal contact with the customers. By actively responding to customers in a helpful way, you can set them in the right direction with regards to your product and convert them into customers.
Good CS Is One Of The Indications Of Good Seller Performance
Apart from the impact of customer service to your sales, both Lazada and Shopee monitor your response rate to customer inquiries as well. Your chat response rate will have a significant effect on your online store's performance and standing if you don't reply quickly.
Lazada has two metrics in how they review your response rate. The first one being:
Chat Same-day Response Rate

This pertains to the new conversations that you have responded to until 7 PM on the same day. The overall percentage of the chat same-day response rate depends on your responses in the last 7 days (including weekends but excluding public holidays and notices).
The second metric is the chat response time.
Chat Response Time

This refers to your average response time in the last 7 days based on the chats that you have responded to in one full same-day cycle (including weekends but excluding public holidays and notices as well as messages beyond 7PM).
You'll have to hit at least 85% for the chat same-day response rate to maintain a good seller rating. As for the chat response time, you should be able to reply within 30 minutes maximum. 
Otherwise, if both your chat response time and chat same-day response rate does not meet the marketplace's quality standards, your eligibility for Seller Picks will be diminished (also decreasing your visibility and traffic).
Seller Picks is an additional advertising and visibility feature that is only available for eligible sellers. Hence, giving you an edge in the Lazada marketplace. To know more about how Seller Picks work, check out: Lazada Seller Center: Guide For Beginners.
Meanwhile, in Shopee, having a chat response rate of at least 75% is one of the prerequisites of becoming a Shopee Preferred Seller.
Its calculation is based on the average chat responses and offers received in the last 90 days.
Take note of the following:
Only the responses that were made in the first 12 hours after receiving the customer chat will be counted in the calculation

Shopee puts more emphasis in the most recent 25% chats 

The chat response rate is only calculated if you have received at least two chat threads in the last 90 days

Chats during Vacation Mode will not be part of the calculation

Auto-replies does not count as a response
Shopee Preferred Seller is a title given to sellers who were able to maintain a high shop rating and good customer service with very little order cancellations. It marks you with credibility and trustworthiness in the eyes of prospective buyers. See 6 Tips On How To Become A Shopee Seller to learn more. 
Good CS Can Convince A Customer To Take Back A Negative Review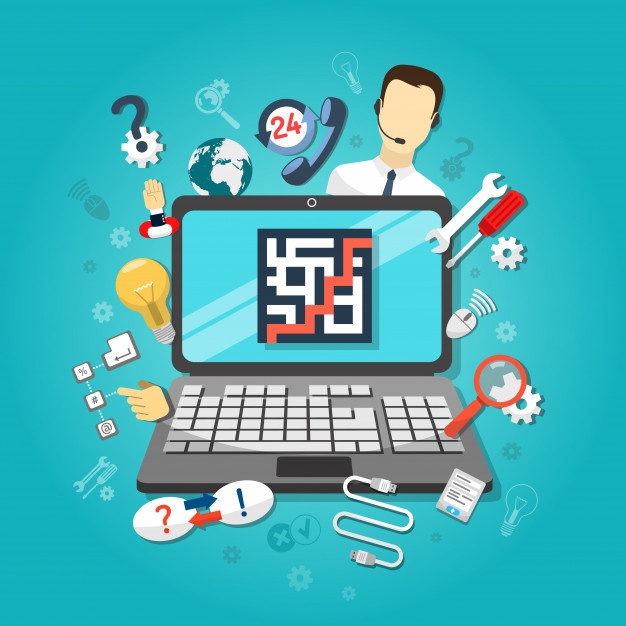 Good customer service is the key to a satisfied buyer. But if something slips and you get a negative review as a result. The assigned team for customer care should know that they can still resolve the issue by communicating with the buyer.
A good marketplace eCommerce customer service team should be able to identify and resolve the root cause of the customers' issue while politely getting the buyer to revert his negative feedback. 
Most of the time, customers are willing to change their review as long as CS clears up their issue. Customer service agents simply need to follow-up and make the request.
Good CS Can Decrease Return Requests From Customers
Let's say that you shipped the wrong product to a customer. Upon receiving the product, the customer messaged you about the wrong shipment. He then decided to request a product return. You then accepted the return request and shipped the right product for the second time. 
While this resolved the issue for the customer, your return rate also goes up in the process. This is now a permanent record in your Lazada or Shopee performance that will have a long-term effect on future customers coming in and out. 
Meanwhile, by taking customer service into account as part of your overall sales strategy, you can accommodate the concern of the buyer. Negotiate with him to skip the return request part. Instead, you will just send the correct product and then he can hand over the wrong item to the courier. And so, you are able to resolve the issue while keeping your customer return requests at a minimum.
Good CS Allows You To Guide Customers Through The Buyer's Journey
In our Lazada Sales Funnel – Explained, we talked about the four stages of sales funnel which are:
Awareness

Interest 

Desire

Purchase & Retention
Each of these stages can be a bit complex. Ads and campaigns are set in place to get more prospects. However, due to the multiple factors that affect a customer's buying decision, potential blockers or issues can still occur. Having outstanding customer service helps you eliminate these blockers and drive more sales, get better reviews, and maintain a good seller rating.
Good CS Increases Customer Retention Rate
Ads and campaigns put your brand at the forefront and even drives new customers to your online store. 
But it is through increased loyalty and retention of existing customers that help you grow as an online business. Good customer service helps you optimize the buying experience. A customer who is happy with his buying experience is more likely to return, buy again, and become a loyal buyer or brand advocate.
What other problem issues do you see in your CS processes? What processes would you like to set for your team going forward? Let us know in the comment section below!