Live streaming is a big part of the recent evolution of marketplace eCommerce in APAC. Year after year, live streaming in eCommerce has shown steady growth. 
According to Digital Commerce 360, In 2018, Alibaba's Premier C2C (customer to customer) eCommerce marketplace Taobao generated approximately 100 billion RMB ($14 billion) through the boost of live streaming. Now, most foreign brands like Levi's, M.A.C, and Ralph Lauren also started to live stream as a way to sell their products. 
A minimum of 2.5B PHP consumer spend has also been recorded for Philippines eCommerce (purchases from live streams alone). Some of the leading brand livestreamers are Gadget Hunter, L.A. Girl, and Winland Online Depot. For every live stream, these companies would get an additional 150 to 2,800 followers, and up to 700 customer replies. We've also seen over 2,000 unique visitors in a single episode.
But even though eCommerce live streaming has proven to be a success for a lot of companies, it may not bring the same results for you if you fail to plan and manage your Livestream well. In this article, we will talk about the 5 most common causes of live streams resulting in negative ROI.
5 Common Issues That Lead To A Negative ROI Livestream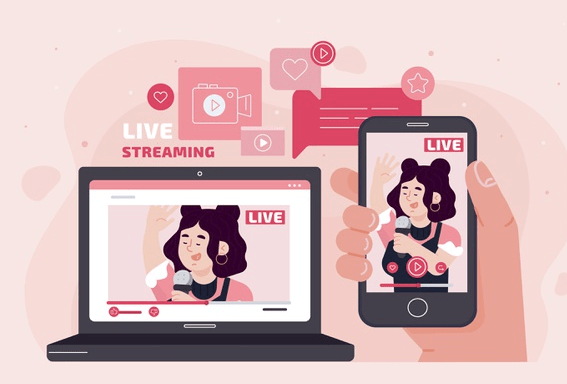 Below are the common problems that could go wrong in your live stream and what you can do about them. 
1) Unengaged Viewers & Low Followers Conversion
One of the promised benefits of Lazada live streaming is the increase in followers. But if your storyline does not catch the attention of viewers, it will inevitably lead to a lack of engagement and low follower conversion. Here is what you can do to make your live stream more interesting. 
Live Streams Should Be Topic-Driven
Even though Lazada is an online selling platform, when you go live streaming, make sure that your content is geared towards something your viewers will be interested in. You could have a question and answer portion where the winners will win vouchers or gifts. 
If you sell fitness items, you could run a live stream about workout routines for beginners. Your topic should be something that will resonate with your audience and not be too focused on selling. You need to carefully pick an interesting topic that you can easily insert some soft selling into. 
Flaunt Your Products
Displaying products in your live-stream not only boosts your chance of making a sale but it also gives an excitement to the viewers. Flaunt your products by showing the audience how the item is worn or used. If it's makeup, you can brush a few strokes on your arm to show the viewers different tones. You can also talk about the benefits of using that particular product and compare it with other brands. If it is an item for cooking, you can provide a demonstration of the product during the live stream. 
2) Lack Of Traffic & Low Sales Conversion
There is an expectation that when you do a live stream, people will naturally come. However, this does not happen, here is what you can do:
Promote your live stream on social media

Use Laz Get Lucky

Join Sale O' Clock 
Promote your streaming link on social media in advance of the stream and during the stream. By doing so, your existing followers would be encouraged to attend while your friends/relatives would be inclined to support you through sharing the link.
Using Laz Get Lucky gives customers a chance to win wallet credits. All the customer has to do to be eligible is to follow the presenter, watch for 5 minutes, and then view at least five products.
For Sale O' Clock, sellers or brands need to join the Exclusive Treasure Bowl campaign in the seller center. This lets you apply discounts to products applicable only during the live streaming hour. This builds up time scarcity in the mind of buyers and will help motivate them to convert now.
3) Limited Knowledge In Presenting A Livestream (For Sellers Who Want To Be Their Own Host)
It's okay to be your own host if you like being hands-on with your business or if you don't have the budget to hire an influencer. Here are the live streaming best practices you need to follow:
Get good lighting

Zoom in the product to give buyers a good view

The host should not be too near to the camera. You need this space to move around and sell the features of the product and to appear natural.

The duration of the live stream should be at least 1 hour. In the first 15 minutes that a buyer visits the Lazada platform, his first actions include browsing the catalog for products to buy. Therefore, a live stream of 30 minutes frequently isn't sufficient to convert viewers into buyers.



4) Wrong Influencer Selection
If the audience cannot resonate with your host, you can safely expect them to become unengaged with your content. 
If you're worried about getting the wrong influencer. Here are two suggestions:

Choose From Lazada's Influencer Networks



Lazada has its own network where you can purchase the services of verified influencers that can help you with your live stream project (among other services that the Lazada Network offers). Check out LazLive: An Overview On Lazada's LiveStream Feature to learn how to access and navigate the network. 
A micro-influencer is someone who has about 1,000 to 100,000 followers. Unlike celebrity influencers, this one focuses on a specialized niche or area and allows you to find an affordable influencer specialized in a specific industry or domain.

Getting a micro-influencer is most recommended if you are selling products for a specific category such as fashion, beauty, sports, or technology. Since these influencers can be quite credible and knowledgeable in their domains, potential buyers would be more inclined to watch a live stream that they are hosting and consume their relatively more valuable content than from someone with less industry or domain experience.
5) Not Setting The Correct Expectations With The Influencer
Do not stop once you find the right influencer. A common mistake LazLive beginners make is forgetting to set the correct expectations with the influencer and project manage the campaign to success.

If you don't specify your objectives for the live stream, the influencer could miss out on some important points. 
Here are some recommendations on how to better manage your influencer:
Hold a kick-off meeting to introduce your brand what you sell including what you hope to achieve in the live stream (follower growth rate, sales of specific products, mentions of specific promotions, etc)

Explain the ideal story flow and prepare an outline of key messages or points you want them to get across to your audience

Hold practice sessions with the influencer

Make sure the end-to-end schedule is 100% aligned. This should include dates of teaser announcements on your social pages and their social pages.

Make sure your influencer knows all the investment activities that you are also undertaking for this campaign, ie – prospecting or retargeting or email campaigns



I hope the above information will help you protect your livestreams and ensure they are positive ROI. What has your experience been like with live streaming? Are there any common issues that you think we missed? Let us know in the comments below!