TikTok is no longer a platform solely for entertainment. Instead, it has become a valuable social media tool to reach demographics at all levels – yes, including the boomers. If you are a Lazada and Shopee seller who wants to increase your shop or product awareness through TikTok marketing, you are in the right place. 
What is TikTok Marketing?
TikTok kept us away from boredom during quarantine and right now it's one of the top destinations for marketers who want to reach wider audiences. 
TikTok marketing heavily revolves around brand awareness through creative, snackable videos. The longest content you can upload is 3 minutes, and if your TikTok content strategy appeals, engagement will follow. 
The most significant difference between TikTok and other social media platforms is its user interface. TikTok's unique discovery algorithm provides an equal chance for content creators to go viral regardless of the number of their followers. 
Let's dive deeper into the opportunities you can leverage in TikTok marketing. 
Who uses TikTok?
According to ByteDance, TikTok has been downloaded 3 billion times and currently has 1.2 billion monthly active users. But who are these users? 
As per demographic, TikTok is now being used by people in almost all age groups.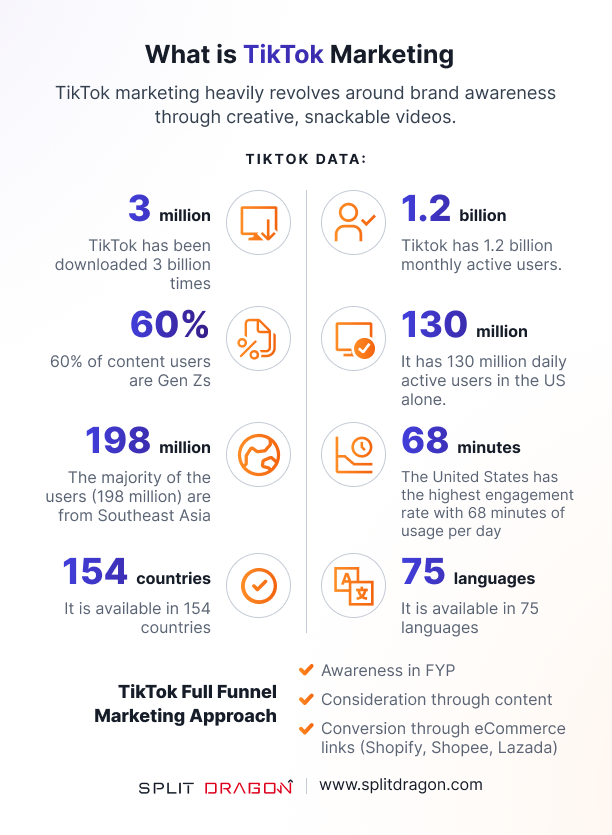 Why is TikTok popular?
From a user's perspective, TikTok is very popular because of its short, easy to follow and unique content. In a study conducted by Neilsen, users say that TikTok contents pose authenticity, and allow people to discover something new. 
Compared to YouTube where most of its audience go there to "watch," TikTok provides easy-to-use filters and video effects, encouraging their users to create and share content as well.
But the most powerful hallmark of TikTok is its FYP (For You Page) algorithm. It showcases videos that are personalized depending on the users' interaction. The best thing about this is that FYP does not heavily rely on how many followers you have. Meaning, anybody, as long as other TikTokers engage in that video, can go viral. 
For eCommerce marketers, TikTok is popular because of its wide awareness solutions. Moreover, TikTok can offer a full-funnel marketing approach through the following:
Awareness in FYP

Consideration through content

Conversion through eCommerce links (Shopify, Shopee, Lazada)
This lets marketers reach their target audience regardless of where they are in the funnel.
More of this will be discussed below. 
Why should Lazada and Shopee sellers use TikTok
?
While TikTok was first created to appeal to younger consumers, the number of older generations using the platform is rapidly growing. In fact, 31.9% of overall TikTok users are aged 24-34.
TikTok's mysterious algorithm provides a level playing field for content creators. You don't need to hire a professional videographer and editor to achieve a million views. Also, TikTok's content performs best because all of its features, from text overlays to audio, are all native to the app. 
But beyond its straightforward use and huge user base, TikTok has also been developing its eCommerce offerings over the years. It first started with simple links and has evolved to allow you to do live streaming while displaying product ads from Shopify.

To give you a better idea, let's dive deeper into why you should start marketing in TikTok:
eCommerce features
TikTok's partnership with Shopify and other eCommerce platforms allows merchants to enjoy full-service eCommerce solutions. The following are the features you can use for your Shopee and Lazada selling:
Product links – effective if you want to feature specific items within a video. Sellers can choose one or more products from their catalog and users will be able to explore the featured products without leaving the app.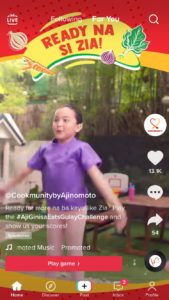 Live shopping- helps businesses engage with their viewers in real-time, thus creating bonds and eventually helping to drive conversions.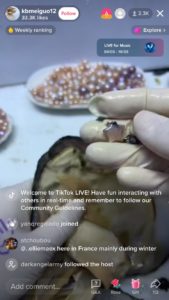 Collection ads – allows brands and sellers to include product cards in their newsfeed, effectively narrowing down the distance between discovery and action. When a user taps on the card, a fast-loading gallery page pops up instantly and they can browse more items — and make a purchase.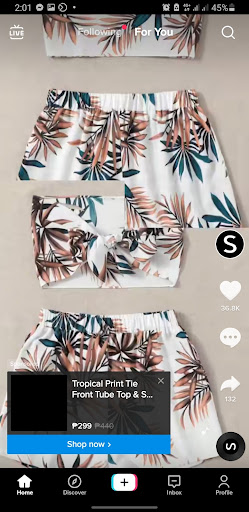 Dynamic showcase ads – generate awareness by promoting relevant products to potential buyers. Sellers can promote thousands of products and personalized ads, which will be shown to the audiences that share the same interests based on their activity.  
User activity and interaction
Globally, a user spends an average of 52 minutes on TikTok per day, and 90% of its users access it every day. 
The massive opportunity provided by TikTok in terms of its audience allows sellers to reach a wide demographic in a single content. 
What're more, studies project that by 2025, 54.9% of marketers will collaborate with TikTok influencers for brand promotion and 66.4% of influencer marketers will be using the platform. And while many applications will evolve to be at par with TikTok, its popularity will remain.
Reach new markets
Posting content on TikTok is an effective way to connect with new audiences, especially from other countries. This is important, especially since Shopee is expanding its business in Europe.
As mentioned earlier, many users love TikTok because it's effective in showcasing authenticity — a very important aspect of social marketing.
Also, showing a slice of life or behind the scenes is a great way to boost credibility, especially to those who are not yet familiar with your brand or product. 
Take RyanAir, for example. Ryanair is an airline that provides the lowest fare in Europe. Their TikTok marketing strategy mostly revolves around gaining trust from their clients, given that they are a cheap airline. As of writing, RyanAir has 1.6M followers and garnered 46.7M likes.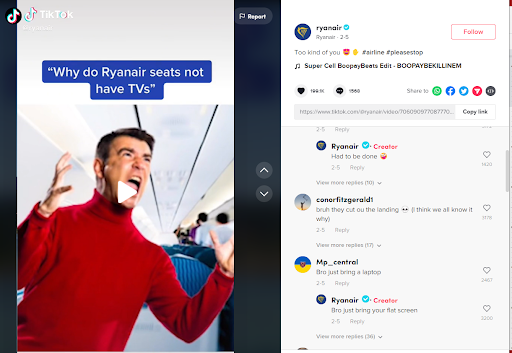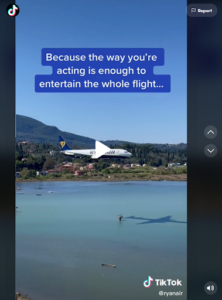 How witty is that?
TikTok is a very effective video marketing tool 
Video marketing is now stronger than ever and it isn't going away any time soon given that 54% of consumers want to see more of it from the brands they follow. 
TikTok's customer engagement and customer retention is high thanks to its video-first UI. As soon as you open the app, users are directed to FYP and start playing videos immediately. It also stores 3 recommended videos so you can watch something even though you have slow internet, hence effectively hooking its users and beginning the endless scroll.
Effective use of hashtags in shopping
Aside from FYP, there's another way to increase views and likes on TikTok. Its digital word-of-mouth marketing is hashtags and its effect on online shopping has been tremendous. 
#ShopeeFinds, #TikTokMadeMeBuyIt, and #AmazonFinds are just a few of the trending shopping hashtags that garnered billions of views. That said, TikTok users are 1.7x more likely to have purchased the products they found while using the platform. 
Creating your TikTok marketing strategy
Given the massive audience of TikTok, it would be a missed opportunity to leave TikTok out of your marketing strategy. That said, here's a crash course on how to develop an effective TikTok marketing strategy: 
Identify your market
TikTok is home to immensely diverse people from all walks of life and being able to identify which ones are your potential customers will help you create content based on what interests them. 
What makes them curious? Tick? What are their pain points? What makes this audience different from the other? 
However, it is tricky when it's about connecting as businesses. That is why it's important that you should know your target audience to drive deeper connections. 
So how do you find them? Here are 3 ways:
You can start by typing a keyword on the search bar at the top of the screen. Remember, the platform's behavior is highly dependent on users' activity, so leverage that. 

Explore hashtags. It is the fastest way to find subcultures that share the same interests. Once you find your audience, engage with them Comment on topics related to your business. Give valuable insights. You can even share their content across different social media platforms. 

Follow who your target market follows. This can lead you to discover a community of like-minded individuals. 
Plan your TikTok content strategy around them
Now that you know who to target,  research what makes them tick. Take a look at what content is already produced in your space. Does your competition already have a TikTok presence? 
If yes, then you have a clue on how your target market engages. If not, the best way to create a video is to make it short, fun, interesting, and don't forget to insert wit and humor. 
Humor is one of the best tactics in marketing because you will get your audience's attention, disarm them, and more importantly, they will like you and people who buy from businesses they like.
Measure your data
Marketing does not end in coming up with brilliant content ideas and executing them. The most important thing is what comes next – TikTok analytics. 
TikTok analytics starts with knowing what to measure and why. Good thing TikTok Pro has all the data you need, and it's free! Certain analytics you can view includes:
Video views

Play time

Likes, comments, and shares

Audience demographics

Up to 28-day lookbacks at follower count
Your TikTok analytics will give you an idea of how to continue to create content that keeps your audience engaged. It will be your guide on how to build relationships with your customers that hopefully will create brand and customer relationships.
Promote your Shopee and Lazada business on TikTok
TikTok knows that one of its strengths is its ability to connect people with business, big or small. However, the success of keeping your audience engaged does not solely rely on the TikTok algorithm but also on how you do research, create content, and leverage data analytics. 
While TikTok is a great platform to increase awareness about your products, it's not nearly enough to encourage conversions on its own. It's also vital that when users click on the link in your content to see your products, your Shopee and/or Lazada shop is optimized for conversion. 
Learn more about how to optimize your marketplace selling for conversion here.