As an online seller, you often spend a lot of sifting through multiple metrics to help make informed business decisions. But what if we told you that there's a single metric to rule them all? Customer lifetime value –  one that you can use to strategically pick your future marketing initiatives, make better sales decisions, and increase your bottom line. 
What Is Customer Lifetime Value (CLV)?
Customer Lifetime Value (CLV) pertains to the amount of money a customer is going to bring to your brand the entire time as a paying customer. 
For example, if you have a customer who continues to purchase your product for 12 months spending $30 each month, his CLV is $360 and it can still change if the customer decides to continue to buy your products throughout the next year. 
Why Should You Care About Your Customer Lifetime Value?
Customer Lifetime Value (CLV) first became prominent in software businesses but it quickly made its mark in eCommerce as well. Below are the reasons knowing your CLV is good for your online business:
It Tells You How Much You Should Spend On Customer Acquisition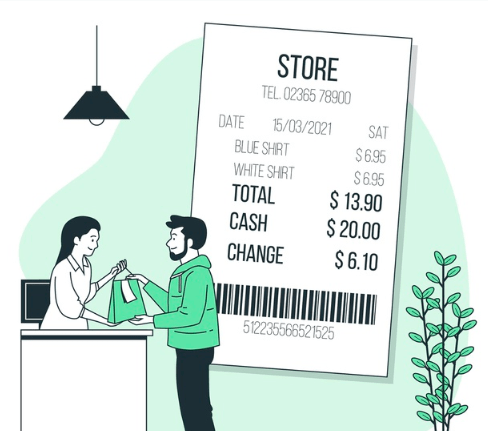 Customer acquisition refers to the advances or tactics that you do to bring in new customers or convince people to buy your products. In eCommerce, customer acquisition could mean sponsored search, organic search, banner ads, video ads, social media ads, email marketing, or affiliate marketing. 
Knowing your CLV helps you be strategic in estimating the amount to spend on customer acquisition so that you attract customers that will be more likely to make repeat purchases. 
You'll Be Able To Segment Your Customers Based On Value
By knowing which group of customers are bringing in most profit into your business, you can find ways to retain them by sending them a special offer or sending a gift to these VIP customers. You can also use your CLV to identify your best-paying customers and then create a customer acquisition strategy targeting people with the background and persona so that you qualify customers you can make the most money from. 
How To Increase Your Customer Lifetime Value
Here are some best practices on how you become improve CLV:
Repeat Purchase Campaigns
If you have your own eCommerce store, you can send post-purchase thank you emails to your customers who made an initial purchase. You can also send cart abandonment emails if a customer who has recently purchased still left some items on his cart. This will encourage him to buy more items from your store. 
If a new customer is enticed to make a second purchase, they will be more likely to make a third purchase and so on. 
If you are a Lazada/Shopee seller, you can send vouchers to first-time buyers as a way to entice them to make a second purchase. 
As a Lazada seller, you can also use Lazada CEM to send messages to buyers who left some items in their carts and then low key remind them to complete the purchase. You can talk about the benefits of your products or how completing the purchase right now will be beneficial to them (i.e. ongoing promos, discounts). For a more detailed overview on Lazada CEM, you can check out our post on Lazada CEM – Intro To Engagement Management In Lazada.
Replenishment campaigns are perfect if you sell consumable products such as pop tarts, alcohol, pet food, paper, and many more. 
An example of a replenishment campaign is when you send a thank you email to a customer for his first purchase alongside a discount code that the customer can use on his next purchase. To make sure that the customer is able to use the discount and make a second purchase, you can add in a short survey asking the customer if he wants to receive the code today or in a month or so. 
When new customers make a purchase, it is always a good idea to send them personalized recommendations as part of their thank you email. 
So if someone purchased a camera from your shop, your upselling options could be a camera bag, camera lenses of different sizes, or a camera protector. Since these things are frequently bought together, recommending these items increases your chance of a second purchase from that customer. 
If you are a Lazada or Shopee seller, the upselling takes place in the platforms' respective recommendation widget. Shopee and Lazada are able to accomplish via the consumer behavior within the platform. 
Computing For Customer Lifetime Value
To calculate for your CLV, you can use this simple formula:
CLV = (average value of a purchase) X (how many times the customer buys each year) X (your average customer relationship in years)
So if you are selling shoes online, this is how you calculate for CLV for a single customer:
$200 per pair of shoes X 4 pairs per year X 3 years = $200x4x3 =$2,400
Let's say that one of your other customers is a mom purchasing shoes for her toddler. You can get your CLV this way:
$50 per pair X 4 pairs per year X 3 years = $50x4x3 = $600
How to Apply Customer Lifetime Value
Once you've calculated your CLV, what can you do with it? Below are some ways you can apply CLV to your business:
Acquire Higher Value Customers
First, you need to calculate CLV for all of your customers and then you can identify which group of customers provide the most value to your business. Once you do, it will make more sense which people to target and how much you should spend on acquisition costs. At the same time, you can identify which acquisition channels will bring you the most valuable customers. 
Increase Engagement For Your VIP Customers
Upon conducting an analysis with regards to your CLV, you can then group the customers that you consider to bring the most value to your online store. With that, you can send them vouchers or freebies. 
Customers will be more likely to make more purchases if you give them discounts. Overtime, this can result in increased customer retention. The same effect can also be achieved when customers receive freebies. 
Calculating your CLV helps you segment your customers better. Therefore, you will be able to send the right orders to the right groups of customers at the right time. With that, there is a higher chance of engagement. 
Upon knowing your CLV, you will be able to identify points for improvement. 
Let's say that you sell gadgets online and your main product is iPhones while your secondary products are Android phones. As you calculate for CLV, you see that most of your sales come from your secondary products rather than your main product. In that sense, you will be able to reconsider what products you should be focused on marketing. Having this perspective will help you increase sales in the long term. 
Let's say that you ran two ads wherein you obtained your customers James and Stacy. James bought a pair of sneakers from your store for $300 while Stacy only bought something worth $150. 
But James only bought once in the past 6 months while Stacy has already bought 3 pairs. Now you know that the ads you invested to acquire Stacy as a customer is effective in obtaining valuable customers.
Knowing your CLV helps you look at areas in your business that need improvement so that you can increase your bottom line. The more effort you put into this metric, the more you will be able to increase your conversion rate in the long haul.