SEO and SEO scoring come hand in hand when trying to drive more sales and traffic to your online store. Before delving into the main subject deeper, let us look into the differences between the two.
When people hear the word SEO, the first thing that comes into their mind would be keyword research. But in truth, SEO covers a wide range of topics. It is all-encompassing which makes it a bit tricky and challenging to do.
One question that we usually receive from first-time sellers is this: Do we really need to do SEO beyond keyword research? Our answer to that is yes. Here are a couple of reasons:
It Helps Your Customers Find You
Unless you're a big-name corporation, becoming a first-time Lazada or Shopee seller requires a lot of grinding to be noticed. And the best thing about SEO is that it may be quite a handful to do the first time around, but it lets you stay visible to customers in the long haul without having to grind as much as you used to the first time.
Not that we're devaluing the importance of PPC ads and stuff like that but the latter is only as effective if they are paired with organic advertising (which is what SEO is).
What's more, is that paid advertising is only useful during your campaign period. After that, it becomes completely useless.
Meanwhile, SEO may be hard work but its effects are for the long-term. We guess you can say that SEO is your way of building a foundation for your brand. Without this foundation, even a multimillion company can go crumbling down.
Online sales are trickier than traditional sales. You don't get to chase customers to sell a product. The least you'll be able to do would be to share your links all over social media but that won't vie good PR for your brand. You'll be recognized as a spammer.
The only way to sell online would be one: have good products, two: have good product listings, and three: have good SEO.
Because let's face it, unless people know that you exist, they won't be able to find you or buy from you no matter how much we want them to.
The importance of conducting SEO brings us to SEO scoring.
What Is SEO Scoring?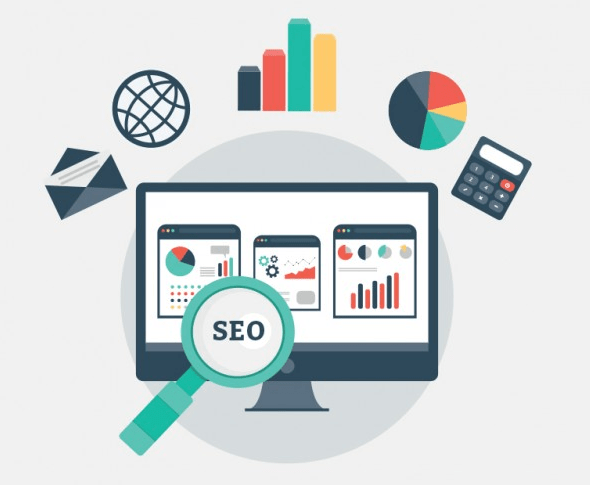 Search rank tracking and SEO scoring go hand in hand. Before you can go ahead and track your search rank, you need to be aware of your current SEO score (and of course, just like how you track your search rank, you also need to monitor your SEO score).
Let's cut the chase. What is an SEO score? In basic terms, it is the measurement of the visual and technical aspects of your store is contributing to your search engine optimization. It is a measurement of your store's performance in terms of searchability and conversions.
What Factors Impact Search Rank In Shopee?
Apart from the technical aspects of SEO, your product listings also play a role in your search rank, not to mention your store's overall performance. Here is a list of Shopee store attributes that you should be mindful of:
At this point, you'll have to go back to your keyword research because your product title needs to contain your keywords.  That's the first thing your customers will notice. With that, choose keywords that are the best description for your product.
The product title is a communication contest. Whichever product description wins will be the one the customer clicks on.
Keywords also need to be placed in your bullet points but they still need to be accurate. Otherwise, this will have an impact on your product review
Hashtags are essential in your product description. Using them helps you become more searchable even when the buyer is searching via Google.
Apart from the bullet points, keywords also need to be scattered throughout the entire product description. Just be careful not to overload it with keywords because that will have a negative impact on your SEO score.
The search engine of Shopee looks at both SEO and the performance of the store. The more sales you have for a particular product, the more Shopee will be willing to display your product listing at a higher position in SERPs.
The same rule applies to sales and reviews. You'll notice in Shopee that product listings with more positive reviews are prioritized in search rank.
Even though some product listing attributes are optional, we highly recommend that you fill out all of them.
Buyers love products that have complete information. This will have a positive impact on sales (or reviews even) and will inevitably lead to a higher search rank.
What Factors Impact Search Rank In Lazada?
There is very little difference between Lazada and Shopee in terms of search rank factors to consider. Check our list below:
As mentioned, the product title should contain the keyword. At the same time, the title should be formulated strategically to drive more clicks.
Bullet points should be accurate and should contain your chosen keywords.
The more sales you have, the more Lazada will acknowledge you as a credible store which means you will be given a higher priority in SERPs.
This is a tool provided to sellers so they can decorate their store and make it look professional.
There's always a negative ring to online shopping because of all the shams going on online. It will take a miracle for that to change.
What you can do on your end would be to convince buyers that your brand is authentic and genuine.
The visual appeal of your store will impact your search rank because it is closely related to sales.
Similar to visual appeal, product images also have an impact on your sales. Therefore, it has a close relationship with your search rank.
The Lazada algorithm looks to consider reviews as a determinant of whether you will be placed on the first page of SERPs or not.
Similar to Shopee, completing your product information makes buyers trust you more. This makes them inclined to buy and therefore boost your search rank.
Where Can You Find Your SEO Score?
It's not the kind of information that you can source out from your Lazada/Shopee account. There is a special formula to be used to arrive at your SEO score. 
If you have your own eCommerce website, you'd probably have to scout through your domain authority. Site load time, sitemaps, robots.txt, meta content, headers, tags as well as onsite content. Furthermore, getting to your SEO score may also require you to test some of your keywords. 
But as a Lazada/Shopee seller, your SEO Score is out of reach since these are mainly selling platforms. 
But when you subscribe to Split Dragon, you'll get exclusive access to your SEO Score for each of your products from Shopee and Lazada in addition to a whole bunch of other features that will help improve your overall SEO. 
If you want to try out SEO scoring, Split Dragon offers a 7-day trial period so that you can dip your feet into the waters first. 
How is Split Dragon's SEO Scoring Different Than Lazada's Quality Score?
But when you start using Split Dragon, maybe you'll notice something similar between its features as well as the ones that are already freely given by the Lazada platform.
When you create a product listing, Lazada has a feature called the Lazada Quality Score. So, when you log into Split Dragon and then you sync your listings, you'll notice a feature called Split Dragon Score.
At first glance, they both look like the same thing because they give you a measurement of your product listings to let you know if it is already good enough as it is or if it still needs some work.
Despite the similarity, the key difference between them is this:
The Lazada Quality Score pertains to the efficiency of your product listing. Looking at it, you will be able to know if you can still improve your listing.
Meanwhile, the Split Dragon SEO scoring measures the performance of your product listing. Therefore, it features data that can help you improve your SEO to drive more sales towards your products.
If you're ready to take your search rank to the next level, contact Split Dragon today and see how we can help.