In eCommerce, selling in various channels is the key to growing sales and spreading the risks. So if one channel fails, it won't have a major effect on your revenue.

One of the booming channels for brands to sell is retail online marketplaces. The platform is very impressive, that the top 100 marketplaces account for more than 95% of global marketplace sales.[*]

But what exactly does a n online retail marketplace have to offer to brands and retailers? In this article, we will explore all the good things about selling in marketplaces, and how you can take advantage of it.

Before that, let's take a look first at the factors that drive consumers to marketplaces.
Why do shoppers prefer marketplaces?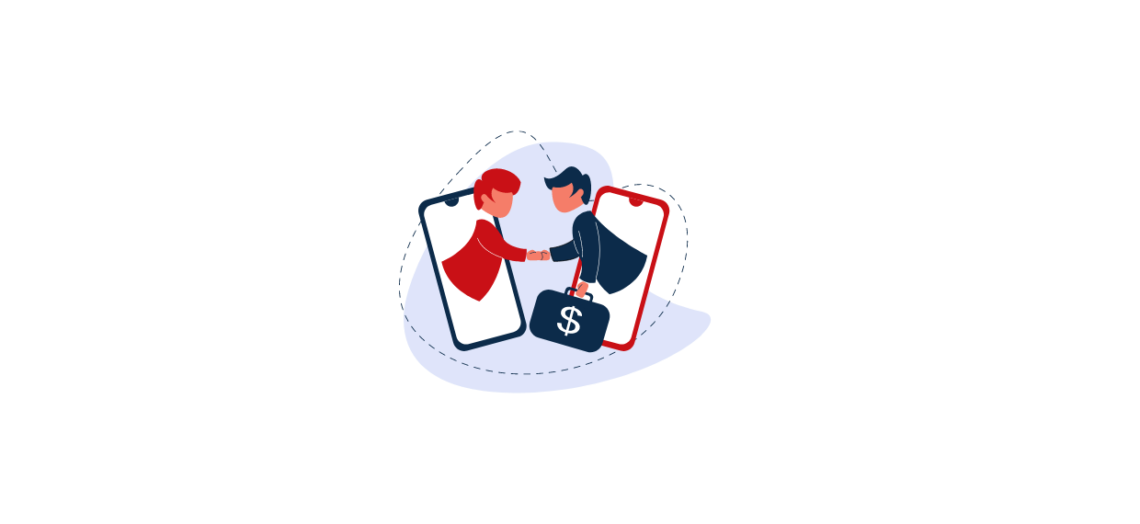 Marketplace revolves around satisfying consumer needs, and the same concept is applied to online retail marketplaces. Here are the 4 major reasons why people are more likely to purchase in online marketplaces. 
Simplified shopping experience
Browsing online opens new product discoveries to consumers. If they find something aesthetically pleasing, or perhaps they find a good review of a product they've been eyeing for some time, the first thing they do is to look for it in the marketplace.
Marketplaces offer a wide range of products from home improvement to rare items that consumers cannot find in their local market. 
Whether it's the ease of access through their mobile device or the availability of multiple payment options, marketplaces have simplified the whole shopping experience.
Competitive pricing
Marketplaces are packed with third-party sellers, that's why competition is stiff and price wars are normal. To help sellers in their pricing, marketplaces offer discount vouchers to motivate shoppers into completing their transactions. 
As a result, 59% of online shoppers search for vouchers before they purchase anything online.[*] In marketplaces, shoppers expect a discount coupon whenever they purchase a product. 
Partnership trust
Online transactions involve online payment, and a lot of shoppers are still finding it difficult to trust buying directly online.[*]
Meanwhile, large marketplaces put an end to this fear by offering guarantees that protect both buyers and sellers from fraud. For example, a Shopee guarantee holds the payment until the buyer confirms the receipt. 
Moreover, marketplaces encourage buyers to give authentic reviews to the shops by giving coins. This method allows shops to build their credibility inside the marketplace as well. 
Now, how does marketplace selling benefit you?
Reach the new market group
As mentioned above, marketplaces attract significant traffic because it's convenient, offers competitive prices, and it already proved themselves to be trusted when it comes to online transactions. 
That said, it's safe to say that if you are selling directly to consumers, you can find your target market there. 
Online retail marketplaces are now becoming important to businesses that want to acquire a new customer group.[*]
Moreover, in a recent survey, 54% of online shoppers start their shopping journey in marketplaces.[*] Each of the marketplaces already has its own established and growing audience. 
Additionally, marketplaces are very big on advertising and marketing campaigns, making it also the perfect channel to spread more awareness about your brand. 
To take advantage of the traffic during campaigns, all you have to do is to make sure that your listings are optimized to boost your visibility inside the marketplace. 
Easy Cross-border sales
Logistics is what closes the gap between you and the buyers in the digital world. Local logistics is already complicated, how much more when you ship internationally?
One of the best benefits when you sell in online marketplaces is that you don't have to carry all the weight when it comes to fulfillment.
It can provide you with global opportunities by having access to millions of potential customers with only minimal effort. 
All you have to do is to package the product and ensure that the items are protected and wait for the courier to pick it up or you can send it to the designated courier warehouse. 
Allowing your store to serve millions of customers across the globe will boost your sales and overall business growth.
Learn more about international shipping here: 
Unlimited UGC
With constant exposure to marketers, people are no longer impressed by pushy ads. Instead, they crave real connection and interaction with other humans. 
This is where UGC comes in. User-generated content or UGC is any content submitted by the users of the brand. This kind of content is very influential as it resonates with authenticity.
UGC is also cost-effective because you do not need to pay an advertising agency to create the content. 
Brands can also use UGC to create memorable and personalized campaigns. In marketplaces, it's easy to acquire UGC through chats and reviews they receive from customers. You can use this in your social media campaigns.
Drive revenue
The most obvious reason why you should start selling in online marketplaces is because of its capacity to increase sales without you shedding major investment. 
In Southeast Asia alone, you are looking at 165 million-plus online shoppers. Add that to the recent poll where online spending is expected to climb 60% per person.[*]
With marketplaces, you get the chance to take advantage of its fintech, marketing strategies, and customer service, all while having a 24/7 online presence. 
Tool availability
Since marketplaces gained tremendous popularity, especially during the pandemic, they were able to come up with amazing marketing, growth, and sales tools to help you advance with your selling. Moreover, tools for optimizing listings, product research and competitive tracking, and even automation are now available. 
With these tools, you can eliminate repetitive tasks, and your team will have more free time to focus on growing your business.
The marketplace is also a great platform to test your products, from pricing to messaging. 
Be where your customers are…
The quickest way to increase your sales is to be where your customers are. And right now, they are browsing in marketplaces. 
Now, with eCommerce and the continuous availability of technology in more areas, you must take advantage of the moment by starting now. 
Split Dragon can help brands be more visible in a crowded marketplace using technology, automation, and data. 
Let our expert team manage the foundations of your marketplace sales channel. Learn more here.