If you want to give customers the best buying experience, getting a payment gateway provider for your eCommerce brand is an absolute must. In the succeeding paragraphs, we will be discussing the nuts and bolts of payment gateways, how it works, its benefits, limitations, and how you can select the best payment gateway provider that is right for your business. 
What Is A Payment Gateway?
A payment gateway is an application that connects a marketplace like Lazada/Shopee or an eCommerce store to a bank or any financial institution. It is a merchant service that can either accept or decline credit/debit or fintech payments. Some popular payment gateways are Gcash, Stripe, PayPal, and Square. 
Payment gateways have 2 primary functions. One is to transmit payment information from the customer to the merchant's bank in the most secure fashion. Second is to transmit payment back to the merchant and customer upon the acceptance or denial of the transaction. 
Which Parties Are Involved In A Payment Gateway Transaction?
If you are a Lazada/Shopee seller, payment processing will be done by the marketplace itself. Meanwhile, if you are an eCommerce merchant and you want to accept credit card payments, you need to look for a merchant bank or acquirer with whom you can partner with. 
Before your customer can purchase an order, he needs to subscribe to a bank or a fintech institution from which payment information will take place. If the customer pays you through credit card, there will be an institution who has to approve the payment called the issuing bank. 
In the middle of the customer and the merchant is the technology serving as a middleman for the processing and completion of your transaction. 
The first technology involved is the payment gateway. This is what links your eCommerce or marketplace checkout to the payment processing network. 
Second, there is the payment processor that takes care of the entire transaction process from moving the transaction through the processing network, to working with your bank. 
How Do Payment Gateways Work?
In a marketplace or eCommerce store, a transaction usually looks like this:

A customer purchases an item on your store using a debit/credit card or through fintech 

Payment information goes through the payment gateway

Payment gateway encrypts the payment information before sending it to the payment processor

The payment processor sends a request to the issuing bank of the customer 

The issuing bank validates or declines the transaction

If the transaction is approved or declined, the payment processor will tell you 

The issuing bank will send the funds to your merchant bank

The payment processor tells your merchant bank to credit the funds to your account
3 Types of Online Payment Gateways
An payment gateway can be offered in three ways:
Redirect Gateways
Redirect gateways are often the most convenient and most cost-effective for sellers. It means that when a buyer adds some items to his cart and decides to complete the purchase, he will be taken to a separate site like PayPal or bank website where the customer can authorize the payment credit for the products that he wants to buy. But while it is convenient for you as a seller, you also won't have complete control of the payment process. Additionally, some customers don't like to process payments themselves. Hence, redirect gateways can also result in loss in sales. 
Offsite Payment Processing
The customer checks out from Lazada/Shopee or eCommerce website and then the payment is done over-the-counter or through e-wallets. 
With offsite payment processing, you don't have to process payments on site. At the same time, customers don't have to be flustered with having to process the payments themselves. One drawback is that by using offsite payment gateways, you are relinquishing a part of your control over the payment process. If something goes wrong, you could be blamed for something you have no control over. 
Onsite Payment Gateway
While a little expensive and requires that you handle everything, onsite payment gateways is still most recommended. 
You'll have full control over each step of the payment process. You don't have to rely on other services to provide a good customer experience. But you will be the one to handle each problem as it comes and it's important that you have the technology and people to take on this responsibility. 
Payment Gateways Fees & Policies
Payment gateway processes in its most basic form, typically comes with the following fees:
The issuing bank gets a pre-negotiated percentage of each sale. The interchange fee can depend on multiple factors such as the type of card used, the amount of sale, industry, and many more. Take note that there are over 300 different interchange fees and that they are never static. 
The assessment fee is the pre-negotiated cost charged by the credit card association.
Your merchant bank takes a percentage from the transaction through a markup fee. This fee can vary depending on the industry, your monthly processing volume, and the sale amount. 
The payment processor makes money through a fixed processing fee. Regardless if the transaction is approved, declined, or refunded, one still has to pay the processing fee. 
The fees we've stipulated above are usually bundled together. With that, you will never be able to tell which party gets which. 
The pricing bundle usually comes through the following forms:
Flat rate pricing – there is a fixed fee for the entire transaction volume. All of the charges that we've discussed above will be baked into this pricing. 

Interchange plus pricing – this could mean 2% + $0.10 on top of a 1.8% interchange fee. Of course, this can still vary since there are about 300 different interchange fees. 

Tiered pricing – the 300 interchange rates are lumped into 3 different pricing tiers: qualified, mid-qualified and non qualified. Tiered pricing makes this easier for both the processor and seller but it can also result in a more expensive fee since the processor can tier the interchange rates anyway it wants. 
What Role Does Payment Gateways Play in eCommerce?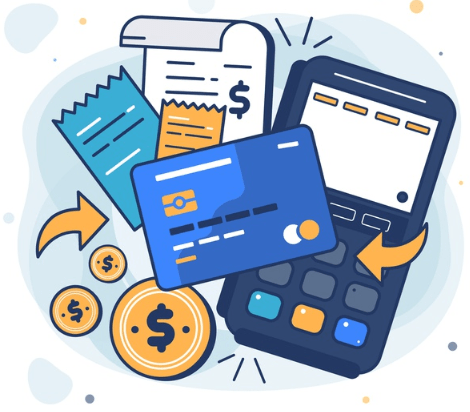 Here are the 5 prominent roles of payment gateways in eCommerce:
Payment gateways serve as a middleman connecting buyers, sellers, and banks in order for online transactions to be possible. 
Makes Sure That The Process Is Seamless
When a customer enters his debit/credit card information, the payment gateway validates the card information to ensure that there are no loose ends before it approves it. This is a good way to prevent fraudulent activities.
Ensure quality transactions
The payment gateway sees to it that the payment information that the customer enters is valid, that the issuing bank gives authorization to the transaction, and that the acquiring bank sends the right amount of money to your merchant account. In other words, the payment gateways make sure that the seller receives the right amount of money at the right time. 
Keeps transactions secure
One of the core components of payment gateways is security. It encrypts sensitive information, uses HTTPS protocol as a safe way to communicate data, and complies to security standards like the Payment Card Data Security Standard. 
Payment gateways make it easier for sellers and buyers to transact if they are from the opposite ends of the globe. It reduces, if not eliminates, security risks and the need for manual intervention. 
Why Should You Care About Payment Gateways?
As an online seller, it is important to take payment gateways into account since it:
It Improves Customer Experience
When you cater to the payment preferences of your customers, they become more satisfied with your service and this impacts your brand in a good way, also improving your conversion rates in the process. 
It's Easy To Use
Most online shoppers have already interacted with payment gateways in their previous shopping experiences. With that, you'll be giving them something that they are already familiar with. At the same time, setting up a payment gateway requires very little effort on your end. 
Secured Transactions
As we've already mentioned, using payment gateways gives your transactions extra security. It brings down the occurrence of severe credit card frauds through SSL, Payment Card Industry Data Security Standards, tokenization, 3-D Secure, and anti-fraud tools. 
What Are The Limitations Of Payment Gateways?
Despite the importance of payment gateways in making eCommerce a convenient and safe place for online selling, not all providers are made equal.
This means there are things about payment gateways that you just have to understand and accept. Some of them are:
Not All Types Of Cards & Payments Are Accepted
Payment gateway providers rarely advertise when they are unable to accept payment from certain card issuers or processing portals. 
PayPal, for instance, has an annual payment volume of over half a trillion dollars and it's one of the most universally used payment options among online buyers. So, if you can't accept PayPal payments, it could be because the payment gateway that you used has limitations when it comes to receiving funds through PayPal. 
With that, we highly recommend that you have a clear understanding of what your customers need to use before choosing a payment gateway. When you do, make sure to look into the limitations of your chosen payment gateway. 
Security Flaws
Even though high security is one of the most essential roles of payment gateways, the technology is still far from perfect. Some vulnerabilities include:
You control most of the payment procedure but not the people who have access to the mobile device of your customer. If someone breaches your customer's phone, his payment information would be vulnerable to attacks. 
If someone purchases an item from your online store using a device that has been infected with malware, your payment gateway could receive fraud transactions that seem authentic. 
Some International Buyers May Not Have Your Payment Option
Some payment gateway providers cannot accommodate international currencies. If that's not the case, an issue you may encounter would be low conversion rates from your international customers due to higher fees. 
If you sell on marketplaces like Amazon or eBay, we recommend that you use Webinterpret to help you localize your international products. 
How to Choose a Payment Gateway
Here is a good starting point in choosing a payment gateway for your eCommerce store:
Cancellation Process & Ease of Setup
You need to determine if the payment gateway lets you sign up to their platform without having to commit into staying for a fixed period of time or if you are free to jump to a different payment gateway if you wish. It is also important to know if you need to have a separate merchant account or if the payment gateway provider also provides this along with the program. 
Find out if the payment gateway has any limit fee for monthly transactions, what its per-transaction fees or monthly usage charges are, or if it has fees when you convert currencies for your foreign customers. 
Is It Integrated Or Hosted?
An integrated payment gateway means that customers do not have to leave your site to enter payment information. A hosted payment gateway means that customers will be redirected to a different site for the processing of their payment information. An integrated payment gateway will improve customer experience but it will leave some security compliance burdens on your end. 
We highly recommend that you choose a payment gateway provider that has 24/7 customer service support so that you can reach out to responsible parties any time that you or your customers encounter a problem. 
It would be a good idea to get a payment gateway that will let you import all the data into another payment gateway should you decide to switch to a different provider. 
Determine how frequent errors occur during a transaction. If the transaction failure rate is higher than the success rate then this could negatively impact your conversion rates and branding. 
Find out how long funds will be settled into your merchant account. A longer settlement time may give you issues later on if you ever need to utilize or transfer your funds. 
Fraud Prevention Capabilities
The payment gateway should be PCI DSS level 1 compliant and equipped with built-in tokenization and encryption capabilities. It would also be a good idea to ask what the real-time fraud-detection tools it is currently using to screen transactions and prevent fraudulent activities. 
Without a seamless checkout experience, your payment gateway will only bring burdens in your goal to make your customers happy and satisfied. We also recommend that you get a payment gateway that will let you personalize the UI to align with your brand and optimize it for increased conversion rates. 
Ask what types of payment that the gateway provider accepts. To make the most out of your payment gateway, it should be able to accept credit/debit cards, internet banking, direct debit, and digital wallets. Does it also support local and international cards?
The best thing to do would be to select a payment gateway that supports multi-currency. Try to identify the specific currencies that it supports. And if the payment gateway has limitations when it comes to currency, think of a way to fill those gaps or look for a different payment gateway provider that has all of your needs. 
Make sure that the payment gateway will seamlessly integrate with your preferred billing system, accounting system, or shopping cart. You can also prevent the need for longer development time if the payment gateway already has an elegant API and strong plugins in place. 
As online sellers, we love to take control of how we put our brands out there but there are aspects of the business wherein seeking the help of middlemen is most beneficial: the payment process. Payment gateways not only provide convenience to customers and gives them an ease with payments that encourages them to complete the purchase but it also prevents the seller or brand from taking major hits from hackers and scammers. 
What payment gateway are you currently using for your business and how valuable do you think this is for your eCommerce store? Let us know in the comment section.