In the eCommerce arena, competition is fierce regardless of what product category you sell. In a world where people can get what they need/want at a push of a button, it is essential to establish a strong storefront to draw potential customers into your store. Marketplaces don't give sellers control of their store API. That's why Lazada Store Decoration is such a useful and beneficial tool for sellers. It gives you the ability to control how your store looks to customers. Learn more about Lazada Store Decoration below. 
What Is Lazada Store Decoration?
Lazada Store Decoration is an integrated feature within Lazada Seller Center that lets you customize the appearance of your store. 
Lazada has a default store design that applies to all sellers. As a way to make your brand stand out and earn the trust of prospects, you can use store decoration to customize your store template and make it look more professional and authentic. 
Lazada Store Decoration is Lazada's way to help sellers boost their overall brand awareness and marketing. 
How To Use Lazada Store Decoration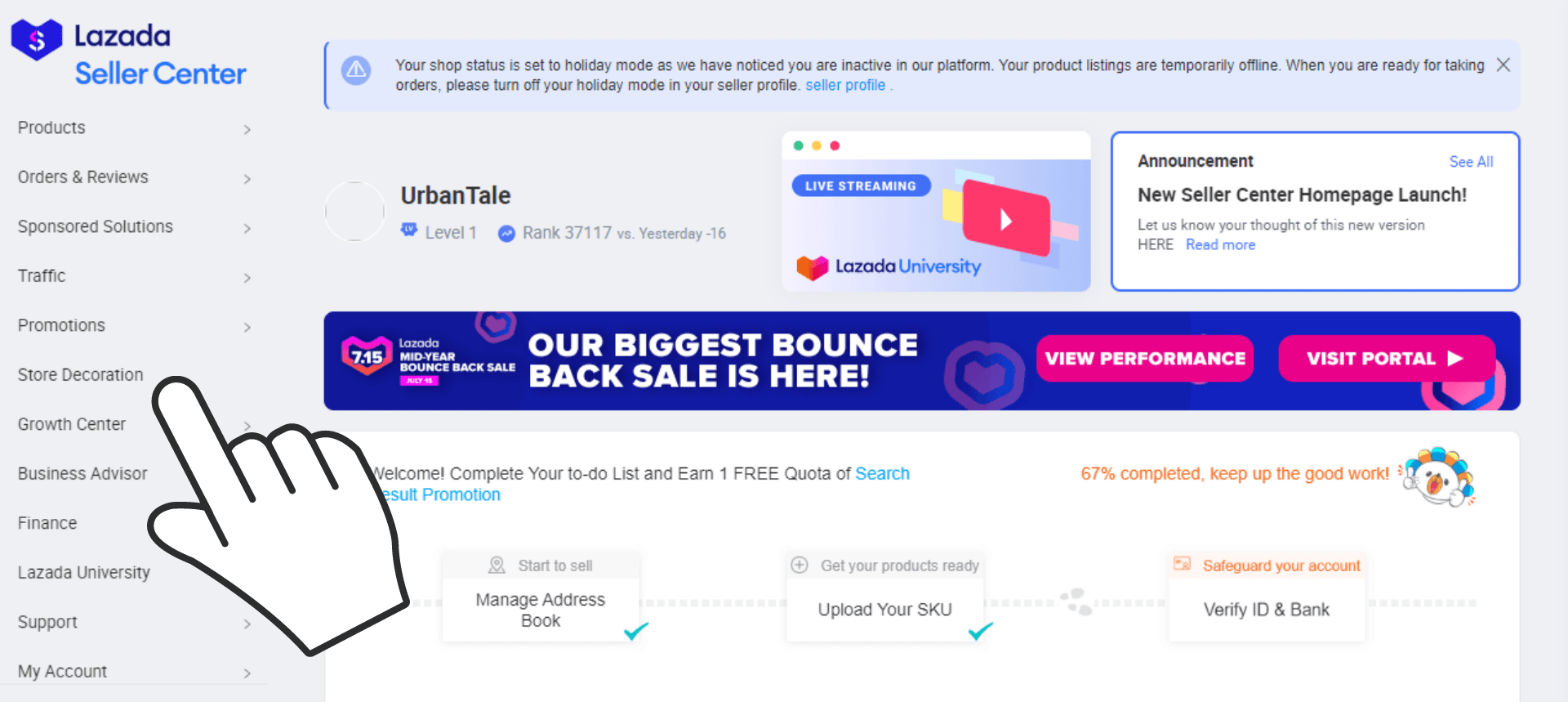 To access Lazada Store Decoration, log in to your Lazada Seller Center, and click Store Decoration.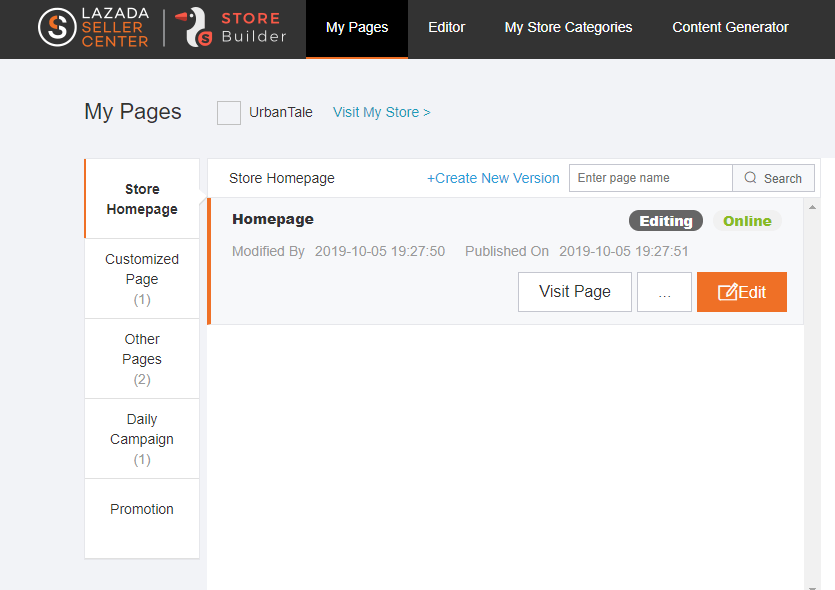 Initially, you need to set up these two elements:
Store header banner

Brand image/store logo
To do that, click Edit. 
For the store header banner, you need to prepare two versions: the PC version and the app version. Refer to the following image criteria:
PC: 1200 x 128 px

App: 750 x 180 px
As for the store logo, the image criteria is 600 x 600 px. 
You can use Photoshop or Canva to create your banner images. There are many banner templates that you can implicate in Photoshop. The same goes for Canva. 
Basic Process For Decorating Your Lazada Store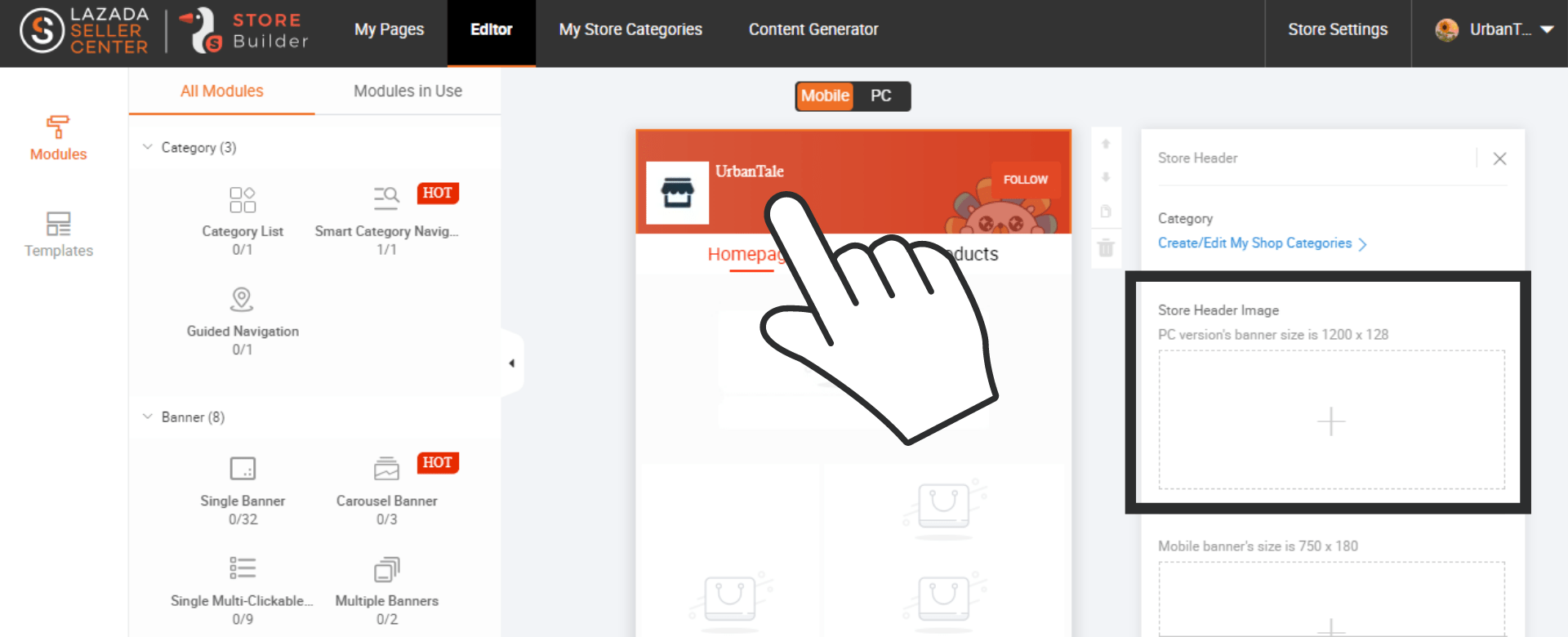 To upload your store header banner, click the header box ( recognized due to Lazada's iconic flower and yellow theme). 
Click the add image icon on its left.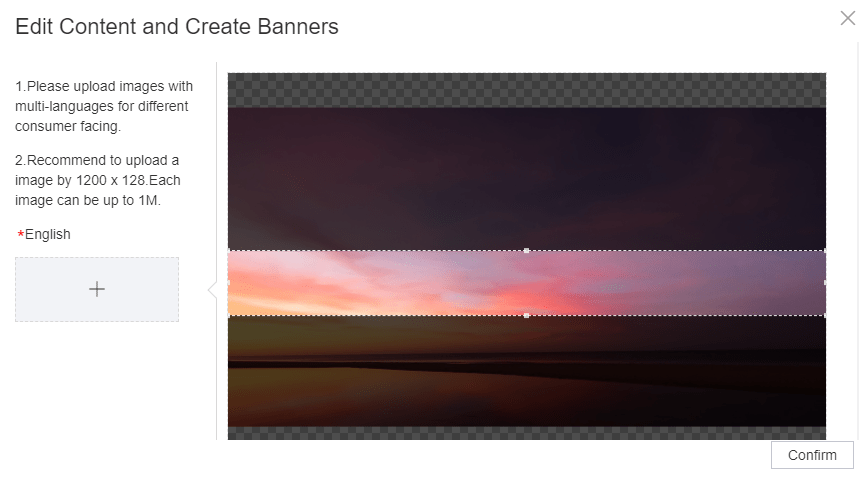 Select an image and then drag the cropping tool around to find the portion that you want to use as a store header banner. Click Crop and then confirm.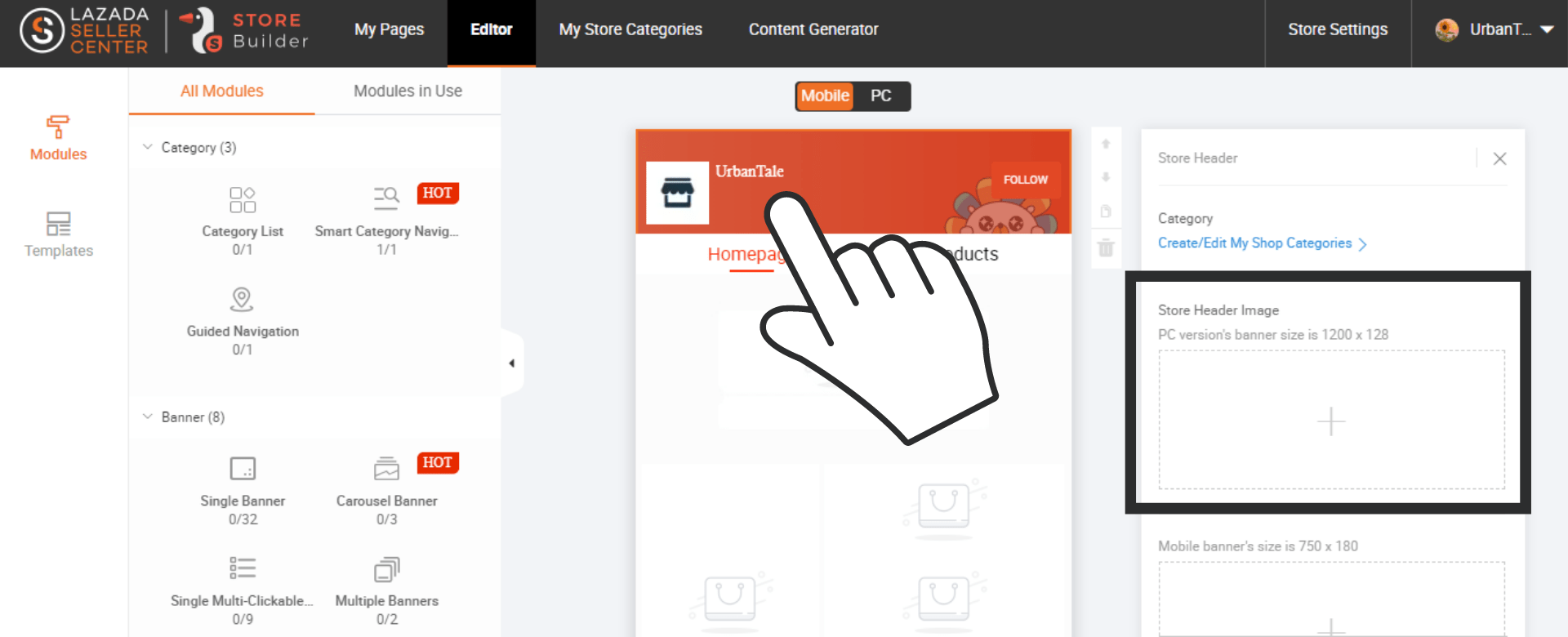 Do the same for the store header banner for the mobile app version. 

To upload your store image, go to store settings.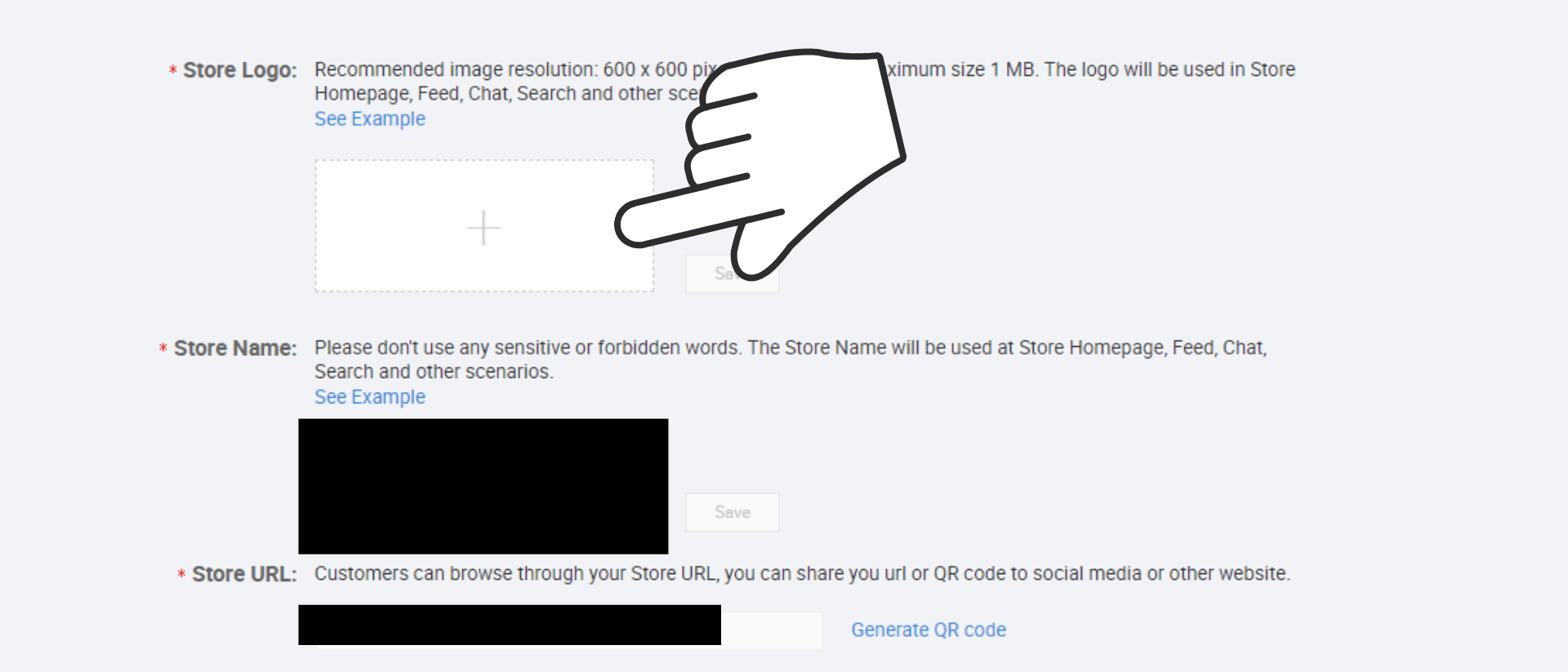 Under Store Logo, click the image uploader.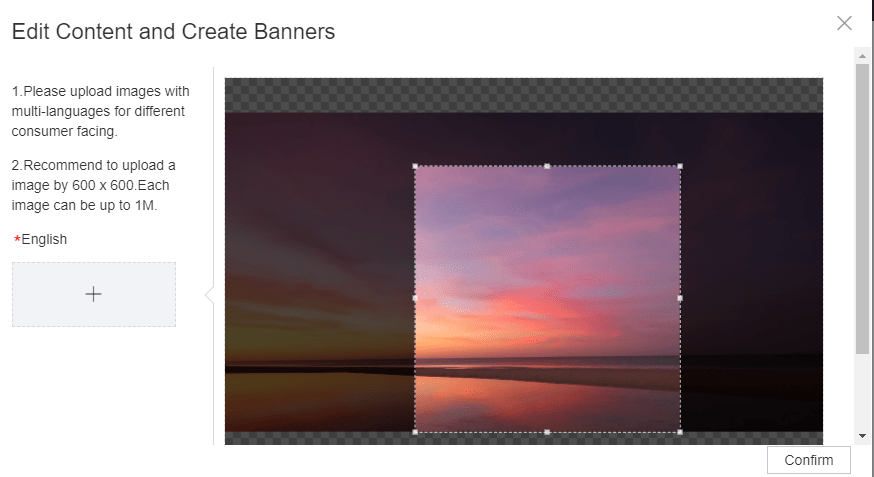 Crop the image of how you like it by dragging the transform box and then clicking Crop. Confirm the changes. Click Save. 

Look for the product module and then drag and drop Product Recommendation to the decoration area so you can start showcasing your best items.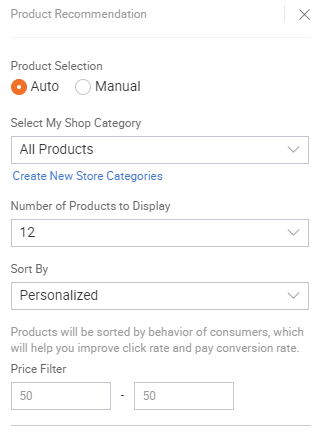 You can edit the Product Recommendation filtration box as you see fit in correspondence to the items that you want to highlight. There is an option to manually select products. There's also auto settings where you can sort product recommendations per customer review, the product sold, product rating, highest discount, date of listing, or personalized. Click Save when done.
This is your basic store design. As you expand the infrastructure of your online store, you can come back to Lazada Store Decoration to enhance your store's appearance. 

You can head over to Templates to select a more unique design for your store. 
If you want to really stand out in terms of store appearance, you should look into Lazada Seller Coins. It's a program dedicated to providing sellers rewards for completing certain challenges. You could win an exclusive store template upon completing your first set of challenges. Check out our post on Lazada Seller Coins – A Simple Guide to learn about in more detail.
What Is The Importance Of A Well-Decorated Storefront?
First impression matters. Think of this as your offline store inside a mall. When your store does not look nice, people will not be enticed to go inside it. 
When you have store design that shows your brand is authentic and trustworthy, guiding your customers towards the first step in the Lazada Sales Funnel becomes easier. 
Aside from that, Lazada itself states that cataloging your product using Lazada Store Decoration is proven to lead to a 70% increase in conversion. 
A well-designed storefront also helps customers navigate your store seamlessly. In that case, it increases the tendency for a customer to come back. Hence, it can increase customer loyalty or customer retention. 
But ultimately, your storefront has an impact on the content score of your products as well as your seller performance. By taking care of your store design, you are able to lay the foundation of good/decent store performance. 
What Should Be On The Storefront?
Apart from the store header banner and logo, priority elements for your storefront are:
Hero products

Promos

Discounts

Carousel banner (to display the priorities of your brand)
Product Image Requirements 
It is important that your products have high-resolution images with white background. When one uploads an image, it usually gets stretched. Hence, the quality could diminish as it appears on the storefront. 
You also need to take shots of multiple angles. This will help your customer see what your product looks like on every side. Therefore, they can replicate the experience as if they were witnessing the item on a physical level. 
As much as possible, only use images you have exclusive rights to. Otherwise, make sure that you have proper rights. This will eradicate the need to resolve unnecessary copyright issues. 
Do you have any store decoration requirements? Split Dragon can help! Drop us a comment or message us and let's talk!