The online retail share of Southeast Asia grew from 5% in 2020 to 9% in 2021, noting that this pace is faster than in Brazil, China or India.

This was revealed in a report from Facebook and Bain & Company. The report also predicted that the number of online shoppers in Southeast Asia will reach 380 million by 2026.[*]

With a massive market and its growing love for online shopping, Southeast Asia caught the attention of major eCommerce players all over the world.

Japan and South Korea are two of the most progressive countries in Asia and expressed their intentions to expand in Southeast Asia through eCommerce. The good news is the region is more than ready to explore what these countries can offer.

As of now, Shopee has set up an office in South Korea. They don't have the intention to rival Coupang, South Korea's top e-Commerce platform. They are targeting to cater sellers from Brazil, and Latin America. Meanwhile, Japan is looking to expand their market due to their shrinking population.

If you are considering expanding your business to Southeast Asia, now is the time. Here 5 important reasons why Japan and South Korea should start expanding in Southeast Asia:
Emerging Middle Class Market
The developing Southeast Asia is ready for added eCommerce options thanks to the growing middle class. 
The ASEAN's digital economy tripled in size over the last four years with a soaring value of US$100 billion. Currently, there are approximately 400 million internet users in the region, according to Google, Temasek Holdings and Bain & Company. 
Some might say that the eCommerce industry in Southeast Asia may be still in its infancy. But others believe otherwise ashe region accounts for 51% of eCommerce spending compared to 29% worldwide.[*] 
Speaking of spending, Facebook in partnership with Bain and Company, discovered that 48% of consumers spend more on fresh groceries and said 83% of these will continue to do so. 
Other top sales performing categories include Electronics, Furniture and Home Improvement, and surprisingly Fashion and Lifestyle retail, despite the pandemic.[*]
Cultural and Governmental Ties
Southeast Asia is a region of multitude of ethnicities, unique cultures and religious diversity. 
However, the ASEAN countries are strongly tied in terms of shared resources, business networks and trade relationships. Southeast Asia is also very accepting when it comes to cultural influences — something that Japanese and S. Korean merchants should take advantage of. 
For example, Korean pop culture has found a way to set foot and attract the young generation in every corner of Southeast Asia through online and social media platforms. 
Along with the craze, Southeast Asians are continually patronizing Korean skincare, Korean products, and even Korean food.
On the other hand, Japan's popular wide variety of products including gadgets and electronics, comic books and fashion journals are also widely accepted in Southeast Asia.
But Japan's biggest strength in Southeast Asia are its infrastructures, intra-regional business and governmental networks.[*]
Rise of Internet Connectivity and Smartphone Usage
When it comes to internet usage, Southeast Asians appear to be the most engaged compared to other regions. It also leads the mobile connections with almost 132% of the total population.[*]
The internet sector is increasing at a remarkable speed, estimated at 20% to 30% each year. Moreover, it is expanding beyond the regions' metropolitan areas, bringing all Southeast Asians on board.
Ultimately, the COVID-19 pandemic accelerated digital consumption in Southeast Asia especially in Indonesia, where the digital economy is expected to grow up to $124 billion by 2025.
The growth in the field is also driven by consumer behaviour in eCommerce, online travel and other online media sectors. Among young people, especially during the pandemic, social media, live streaming, mobile games and eCommerce are the favorite pastimes. [*] 
Speaking of smartphone usage, the biggest mobile producers from China, Japan and South Korea also aided the proliferation of affordable mobile phones. This allowin high penetration of mobile applications like ecommerce platforms Shopee and Lazada to rural areas.
Device activation is persistently growing in Philippines, Indonesia and Thailand. In Singapore, device activation peaked in 2018.[*] This provides a lucrative opportunity for app developers and eCommerce platforms to grow their own user bases — a strategy done well by Shopee.  
Another reason for Southeast Asia's strong digital usage is its demographic. The overall population is large and young. Although most of these young people have limited access to banking services, they fueled and enhanced the digital life and consumption in the region[*]. 
Improved Logistics and Supply Chain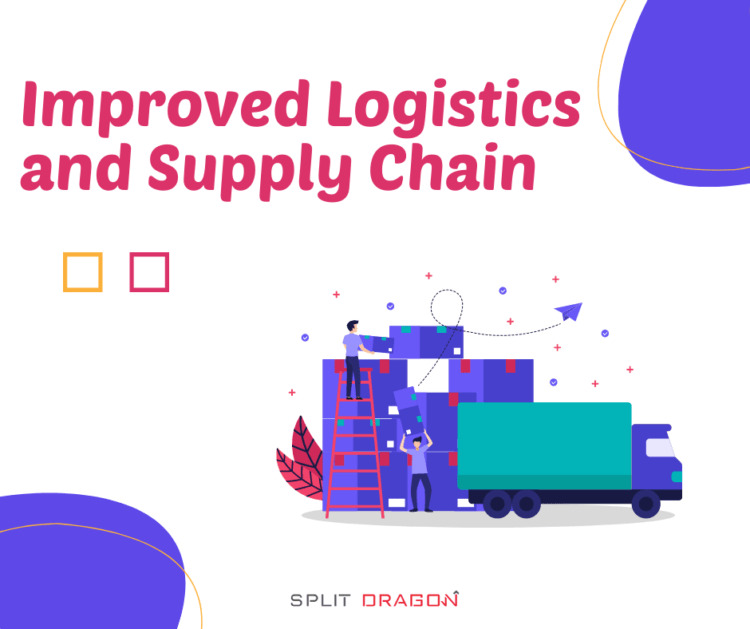 Without a doubt, the supply chain in Southeast Asia was disrupted due to COVID-19 surges. But this has become a ground  for logistic leaders and companies to seek greater resilience and reconfigure their global supply chains.
Another triggering point is the US-China trade war that broke 3 years ago. This enabled the companies to shift their supply chain to Southeast Asia. As China increased their tariffs, companies are slowly reassessing other options, and are starting to explore Vietnam, Indonesia and Malaysia to diversify the risk.[*]
New startups are establishing and the industry is constantly moving and will likely continue and escalate.
J&T Express, an Indonesian courier company plans to go public in the US with an IPO that could raise more than $1B. On the other hand, Lalamove, another highly localized courier, accumulated $1.5B to maintain its growth and pace in the intra-city freight track competition. 
One of the most significant developments in terms of road freight is the implementation of the ASEAN Customs Transit System (ACTS). This is a computerized transit management system that allows authorized operators to transport goods across borders using one document. This system also eliminates the duties and taxes fee on goods entering and exiting the country.
Warehousing and distribution is also growing, thanks to the initiatives taken by the government, like Adapt and Grow, and Go Digital for SMEs, and the high demand of last mile logistics and improving transportation infrastructure.[*]
Singapore, Vietnam and Thailand are some of the highly competitive markets due to the large number of international players like CEVA, Kerry Logistics, and DHL.[*]
In conclusion
The key takeaway from all of this is that all the fundamentals are already in place for Southeast Asia to become the next major eCommerce hub. It has a robust economy, the literate population is growing immensely, and countries are quickly adapting to the technologies.
Driven by factors like US-China trade war, the fast emerging market opportunities, and the government support, the Southeast Asian eCommerce industry will outstrip the global average without a doubt. 
Split Dragon is ready to take your eCommerce business to another level and reach your target market using our data driven strategies and extensive marketplace analytics tools.
See how we can help you boost your eComm business here.. You can also discuss with fellow eCommerce business owners and experts in our Facebook Group or follow us on Facebook for eCommerce insights.