As the world of e-commerce continuously expands, staying ahead has become the name of the game. With the market becoming more and more saturated with both sellers and consumers, it has become crucial for sellers to employ marketing strategies that increase their visibility. Whether you are a seasoned seller or are just entering the world of e-commerce, understanding the market, optimizing your product listings, and outsmarting the competition are some of the steps to achieve success. 
This is where Split Dragon comes in – your partner to success! With tools designed to thrive in the world of e-commerce, we offer a wide array of features that can optimize your Lazada and Shopee shops to increase traction and sales!
Split Dragon's key features: A Rundown 
Keyword Research 
Keyword research is the cornerstone of any successful e-commerce strategy. Split Dragon simplifies this process by helping you find the best-performing keywords in the marketplace. By leveraging this feature, you can uncover the keywords that resonate with your target audience, giving you a competitive edge in optimizing your product listings and content. 

Search Rank Tracking 
Understanding where your product stands in the marketplace is crucial for effective decision-making. Split Dragon's Search Rank feature allows you to effortlessly check how your product ranks in the marketplace. With real-time insights, you can track your product's performance, identify trends, and make data-driven adjustments to stay ahead in the game. 

SEO/CRO Optimization 
Search Engine Optimization (SEO) and Conversion Rate Optimization (CRO) are fundamental to boosting your product's visibility and sales. Split Dragon empowers you to optimize your product listings, ensuring they rank better in search results. By harnessing the power of data and analytics, you can fine-tune your listings and enhance your conversion rates, ultimately increasing your revenue.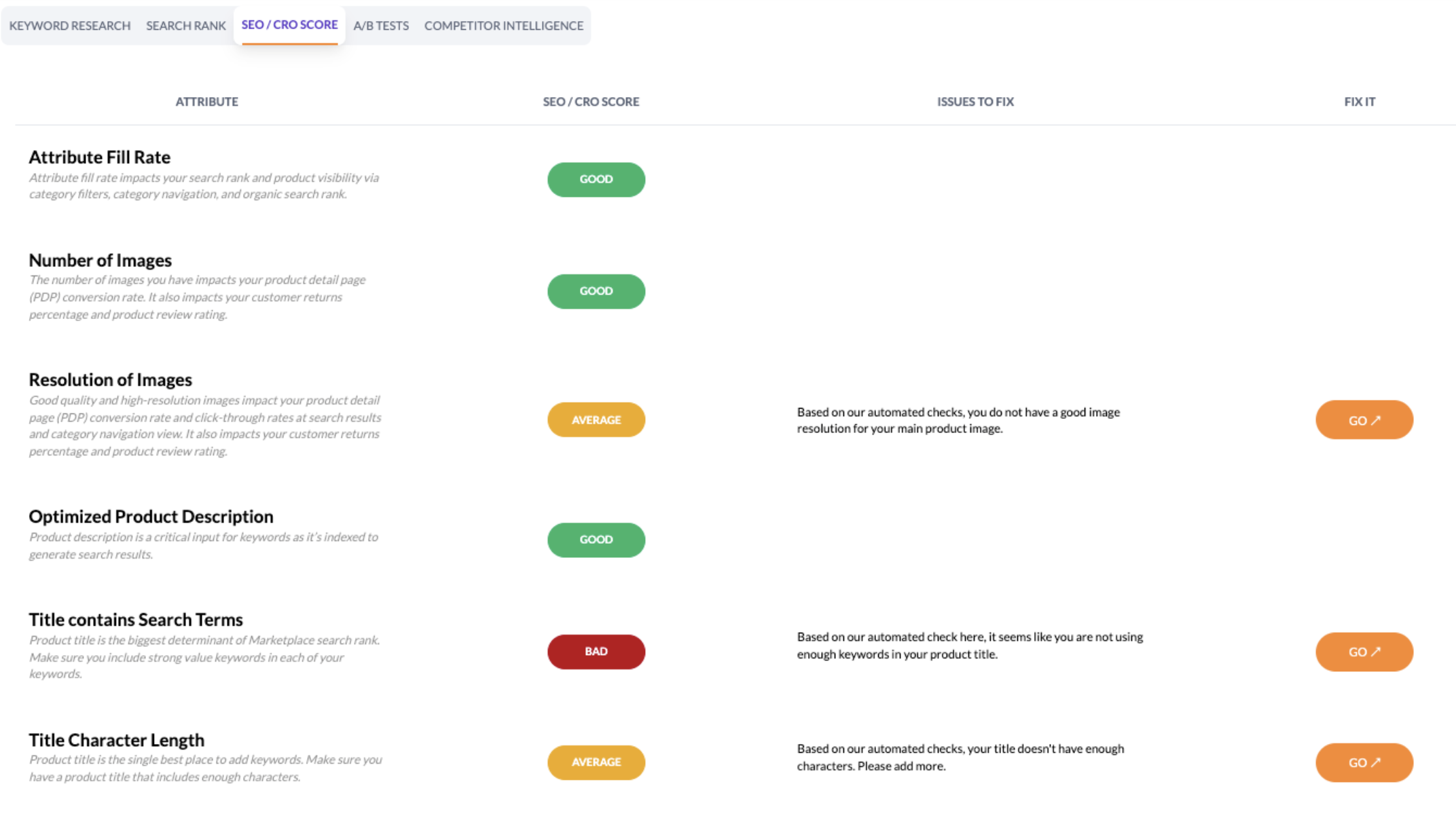 AB Testing: The Science of Profitability 
Selecting the right product variants can be challenging. Split Dragon simplifies this process with AB Testing. This feature allows you to experiment with different product variants and select the most profitable one based on real-time statistics. With Split Dragon, you can make informed decisions that maximize your ROI.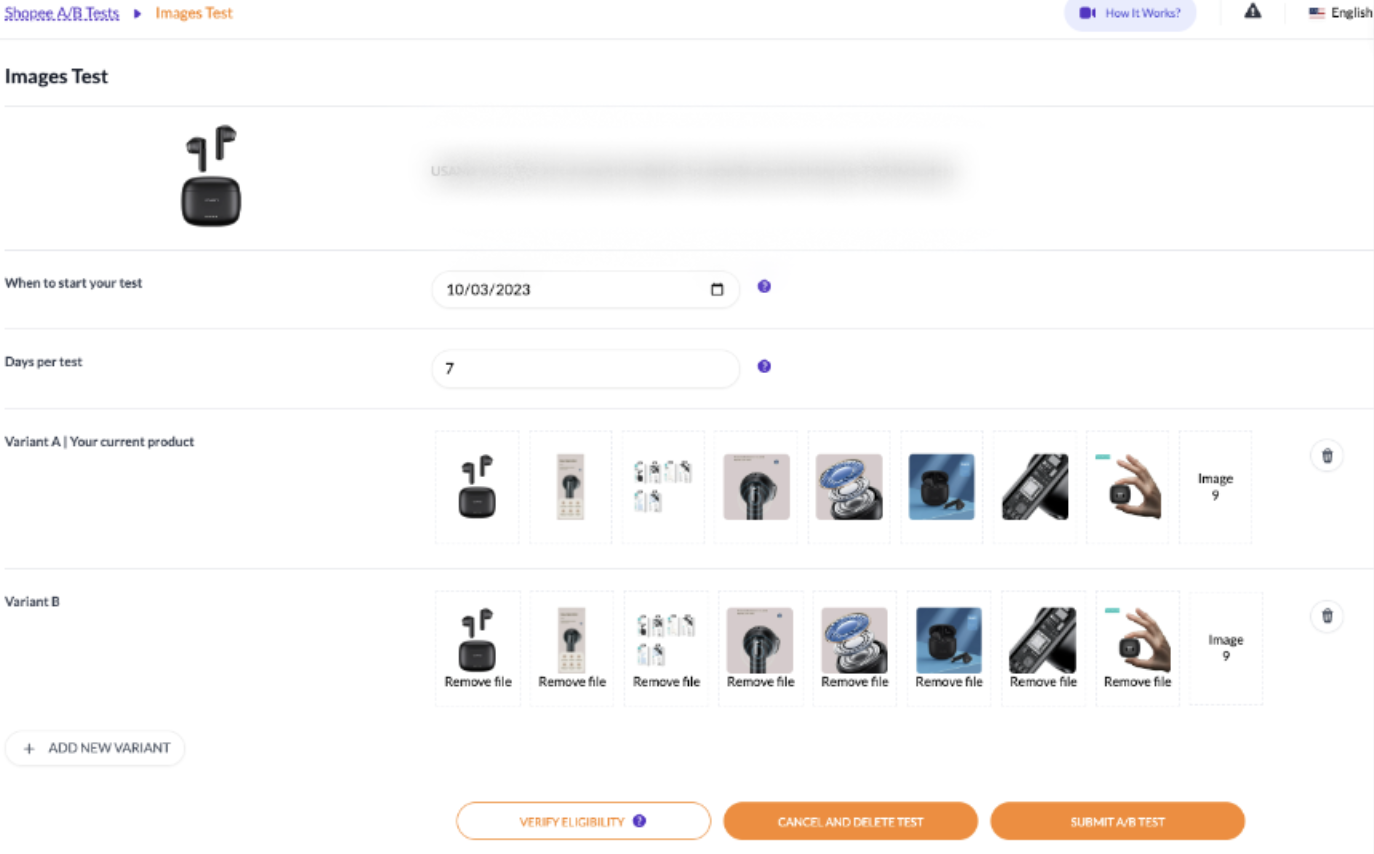 Competitor Product Analysis 
Keeping an eye on your competitors is essential in the world of e-commerce. Split Dragon enables you to evaluate your competitors' products and compare them to yours. Armed with this knowledge, you can identify gaps in the market, adjust your strategies, and stay one step ahead of your rivals.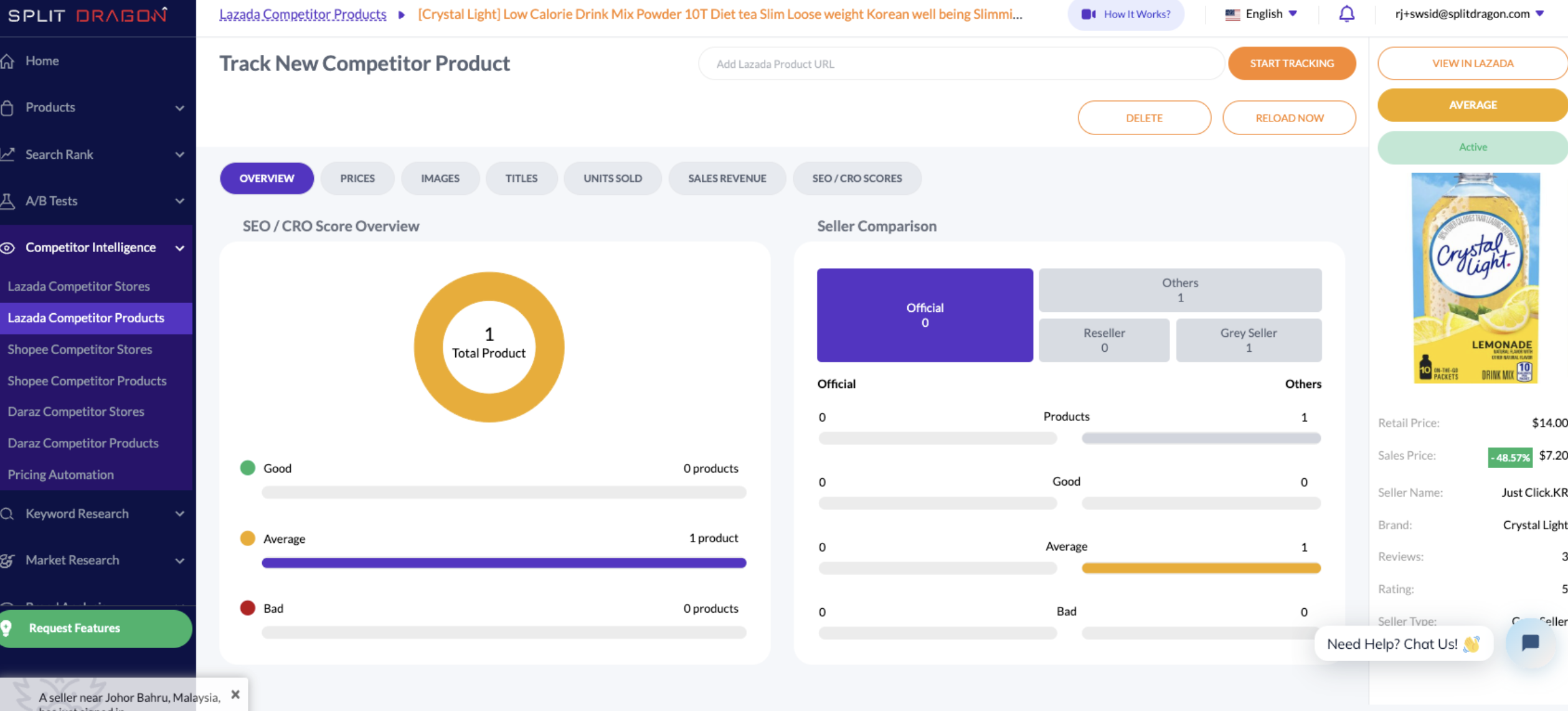 Exclusive Offerings 
Lazada Finance Tab  
For Lazada users, Split Dragon offers an exclusive Finance Tab. This feature provides a deep dive into your product's profitability, revenue, and costs. With this data at your fingertips, you can make informed financial decisions that drive your e-commerce business forward.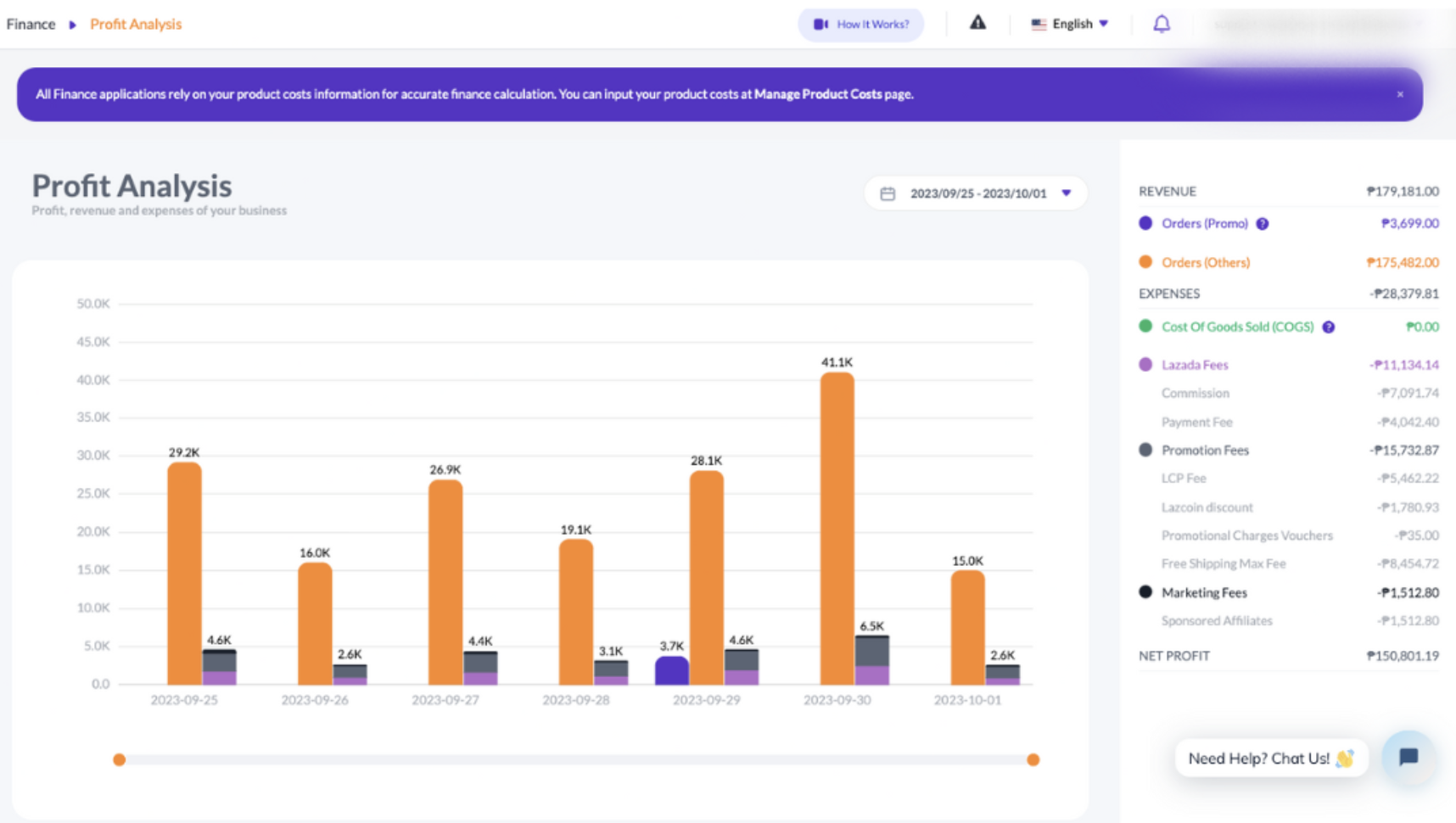 Shopee Auto Boost: Turbocharge Your Shopee Products 
For Shopee sellers, Split Dragon introduces the Shopee Auto Boost feature. This automated tool empowers you to promote your Shopee products effortlessly. By leveraging real-time data and statistics, you can enhance your product visibility and boost your sales without breaking a sweat.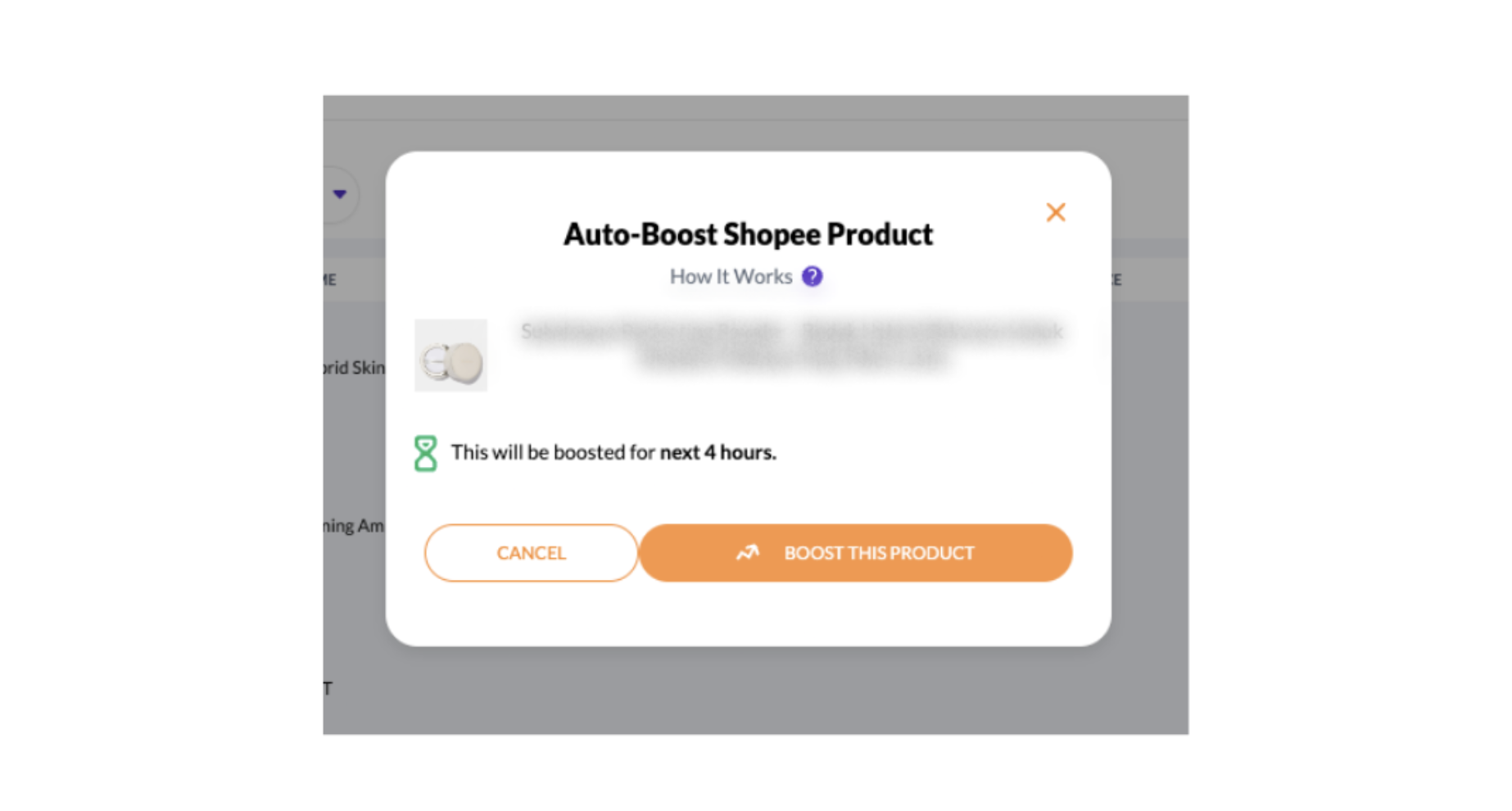 Shopee Intellectual Property (IP) Protection
Protecting your intellectual property is paramount in the digital age. Split Dragon offers Shopee users an IP Protection feature, allowing you to screen the marketplace for any IP violations and infringements. With this proactive approach, you can safeguard your brand and intellectual property rights.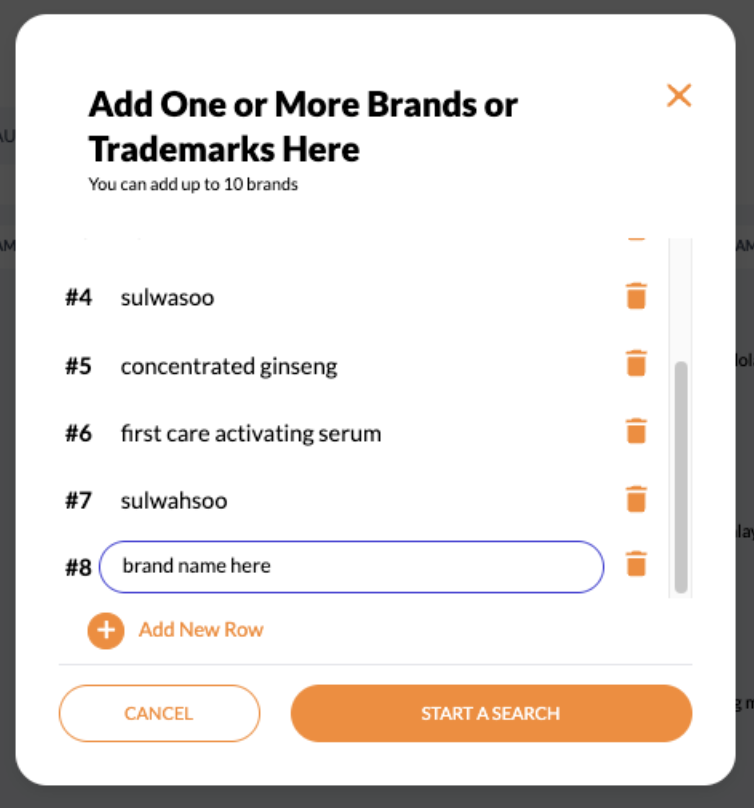 The beauty of Split Dragon's service offerings is its scalability. We are able to tailor it to the size of your shop's operations, your goals and your personal preferences! By aligning our services with your goals – you will be able to get an all-around support that is sure to bring results!


Want to get started?
Split Dragon offers support with your e-commerce needs using conversion-Focused tools and data-driven solutions and getting started with the Pay-Per-Use plan is a breeze. Simply visit our website and sign up for the plan here and you'll be presented with a variety of options that you can fully customize according to your business' current needs!