Shopee's Partnership With Google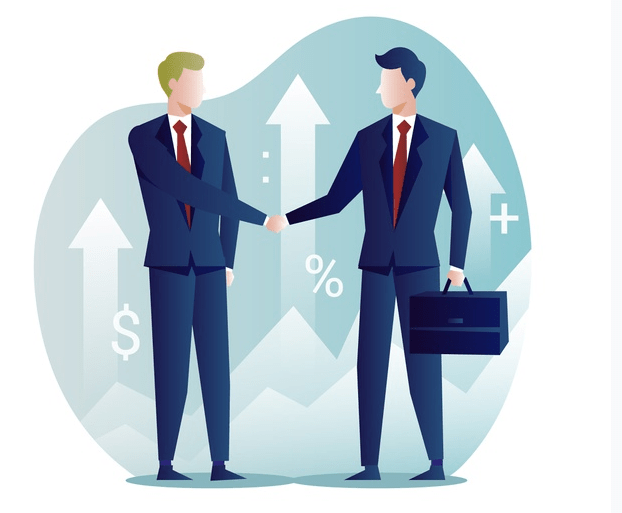 For the longest time, Google and Shopee had been providing independent advertisement services – Shopee Ads exclusive for its in-shop promotions and Google Ads with its aim to help businesses reach out to a wider scale of the audience on the web. 
But the ongoing pandemic and the evident traces of continuous engagement in the eCommerce community, Google and Shopee had agreed to partner up to further enhance their advertisement mechanisms.  
In What Ways Does Google Enhance The Advertisement Mechanism Of Shopee?
One of the most wonderful aspects of Google is its algorithm that has the ability to track the unique intent of customers. Most importantly, it can tell the difference between intent and interest. 
It can present your ads to people with the highest intent of purchase. Therefore, you can expect an increase in your conversion rate. 
Google also has a real-time auction bidding mechanism that helps in positioning your ads at the right time and at the right place which further boosts your return on investment (ROI).
Furthermore, Google technology makes use of machine advanced learning. This means that it is able to study how people search and interact with content online. Using historical searches, it will know which groups would be most interested in making purchases in which product category. 
Finally, Google lets you interact (by way of showing your ads at the most timely moment) with prospective consumers in every stage of the sales funnel. 
Google + Shopee Solution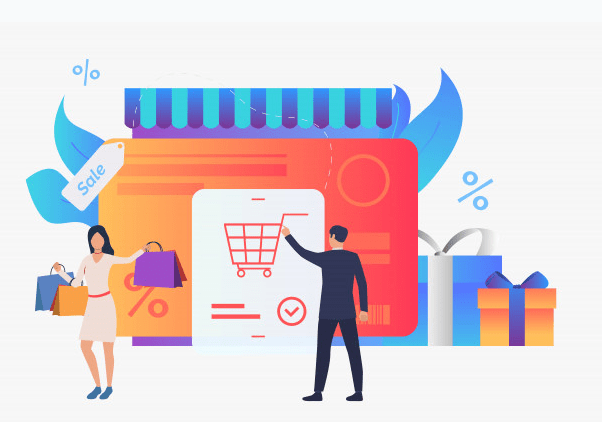 By conjoining the mechanisms of Google and Shopee, we get Google Ads With Shopee which gets you the following:
A fully synchronized product catalog between Shopee and Google

A data infrastructure that enables you to manage sales performance and measurement for all of your ads

The combined power of Google's user intent data and Shopee's rich product shopper data to help you further optimize your ads across the platform
Overall, what the Google + Shopee solution gives you is an incremental sales on your store at a profitable return on ads spend. Beyond that, your online presence is also boosted to online shoppers. 
What Is Google Ads With Shopee?
Google Ads With Shopee is the brainchild of the Shopee + Google partnership. You can think of it as your old Shopee Ads but with the combined benefits of both the Google and Shopee algorithm. 
So, how does it work?
Basically, brands and sellers can now run search and shopping campaigns as a way to direct high-intent shoppers into the brand's official store. 
Once the purchase has been made, Shopee will obtain and share the post-click conversion data to Google. This data will be used for conversion optimization purposes (aside from reporting) so that you can drive more sales to your store. 
Google Ads With Shopee Ads Formats
In terms of format, we have the Google Shopping Ad, first and foremost. This is a highly visual ad that presents users with products that are most relevant to his search intent. 
During the product search journey, the ad will show up in multiple Google properties such as Google Search, Gmail, Image Search, Shopping Vertical Search, YouTube SERPs (search engine results page) as well as the bottom part of the YouTube Home Feed. 
The second and most recommended ad format is the Text Plus Shopping Ad. This is basically just like the Google Shopping Ad but with the added benefit of being able to include a complimentary text that tells the user what you offer versus the other options. 
That way, upon capturing the attention of the shopper, it's like you will be able to do a bit of sales talk to hook the shopper to your brand. The great thing about the Text Plus Shopping Ad is that it is most likely to lead to conversions regardless if the user has been used to text ads or shopping ads. 
The Text Plus Shopping Ad effectively drives new and recurring customers to your store regardless of product category. It is most recommended during highly competitive shopping festivals.
What Are Your Options In Using Google Ads With Shopee?
Aside from choosing the ad format, you can also choose how you want the ads to be run. Here are your options:
1. Brand Managed
This is a partnership model that will give brands and agencies the capacity to integrate post-click data as a way to measure sales impact and to further optimize campaign performance. 
Driven from the name itself, this will allow you to have full control over your ads. You will also enjoy a more flexible budget allocation for your ads. At the same time, you have Google support at all times. 
Some drawbacks would be that you'll only have limited campaign support from Shopee. They can only help you with conversion set up and feed sharing. 
The brand managed campaigns will be most beneficial for brands and agencies that:
Looking to manage budget allocation for its marketing campaigns in-house

Have an in-depth experience in managing large scale shopping and search campaigns

Likes to get a more holistic perspective of their marketing investment

Currently using upper-funnel campaigns on Google media and would like to drive more sales
2. Shopee Managed
This is yet another partnership model that includes a commercial agreement that gives Shopee permission to manage campaigns on behalf of a certain band. On top of that, the current service will also be synchronized with Shopee's full suite of managed offerings. 
Some of the perks that come with this are:
A wide range of Google ad formats

There will be little effort required to run the ads and convert customers

You will get dedicated support from Shopee
However, since your ads will be Shopee managed, you'll get a more standardized reporting. You also won't have ownership over the Google account. Not to mention, there will be less flexibility on your end. 
This is the perfect setup for the following:
Brands and agencies with little experiencing in running eCommerce campaigns

Brands with existing Shopee partnerships

Brands who plans to synchronize large Google campaigns with Shopee campaigns
3. Self-Service
This is a campaign model that allows brands to run and manage their Google Ads With Shopee campaign through the Shopee Marketing Solutions Portal. 
Through this setup, you will have full control and visibility of the campaigns as well as a seamless process in doing so. On top of that, you will also get backend technical support from the Shopee team. 
Despite the freedom that you enjoy in this setup, there are some drawbacks. For one thing, the reporting will be a bit standardized. But the main limitation here is the lack of flexibility in terms of ad formats. You can only run Shopping Ads using this setup. 
Even with these drawbacks said, if what you're looking for is one of the following, this will still reserve as an efficient setup for your campaigns:
One-stop solution to manage campaigns

The ability to run large campaigns even without having the resources to do so

Dip your toe in the Google Ads With Shopee while only a low-scale investment commitment. 
How Much Is The Expected ROI?
For the Electronics category, there can be an expected 10x increase in ROI, a 7x ROI increase for fashion products, a 4x ROI increase for FMCG, and a 3x ROI increase for the Home and Garden Category. 
To arrive at this data, Google conducted a case study on some of the biggest eCommerce establishments. Some of them are ASUS, Oppo Indonesia, Unilever Thailand, Loreal, and Maybelline. 
Best Practices To Get The Most Out Of Your Google Ads With Shopee Subscription
If you are planning to run a shopping campaign, here are some pointers to help you maximize conversions:
Run a single campaign to target all products

Prepare at least 50 offers ready to serve

Use the enhanced cost per click (eCPC) version until your campaign has reached at least 20 conversions. 
Enhanced cost per click is a mechanism within the ads platform that adjusts your manual bids for clicks as a way to optimize it for sure and high sales. 
Upon reaching the 20 conversions, you can switch to ROAS (return on ad spend) bidding. You can refer to your historical conversion cost in the last 30 days. Aim for what is higher. 
Meanwhile, if you will be running a search campaign, these are the guidelines to follow:
Focus on branded search terms

Make sure to group relevant keywords into ad groups using broad match modifiers + Dynamic Search Ads

Add two text ads and one responsive ad per ad group

Apply eCPC until you reach at least 20 conversions

Switch to ROAS bidding upon reaching 20 conversions
Sales Offers
When making sales offers in your product listings make sure to price your item competitively. Also, opt to add the before and after annotations of the price to further invite customers to complete a purchase. 
Another thing to keep a priority would be the product images. To attract high sales, product images must be of high quality. Make sure that the first image is clear and not pixelated. The rest of the images should be descriptive of the variations and special functions of the product. 
Product Name And Description
The product name should include relevant keywords to increase the chances of hitting the first page of SERPs. 
Keywords are also important in the product description, not just in terms of SEO but also because these are terms that actual buyers use when searching for products. 
If you use a word that is too technical or a word that the customer isn't familiar with, the customer could confuse the item for a different product, and then you would lose a sale. 
In the product description, don't forget to provide specific product specifications as well as share the benefits of using your product. Also, include special warranties if necessary. 
Stock Management
Stock management is sometimes crucial for conversion. A lot of online sellers lose a customer due to out-of-stock scenarios. The sellers had already been successful in serenading the customer to actually make a purchase but due to the discrepancies in terms of stock management, the conversion was not able to mark its completion. 
That being said, one key to take note of is to become wary of low stock alerts. As soon as you receive this notification, replenish your stocks ASAP, most especially if the product is hot to customers. 
How To Join
To start running campaigns on Google Ads With Shopee, you can reach out to your Shopee or Google account team. 
For those of you who want to contact Google directly, you can speak to your Google account manager or fill up and submit this form. 
You can also contact Shopee through your KAM. Otherwise, you can send an email to marketing.solutions@shopee.com
Google Ads With Shopee indeed has revolutionized eCommerce ads as we know it. However, a greater focus on your product pages also needs to be set in place in order for conversions to really get through. 
You may want to check out Split Dragon's keyword suggestion tool to harvest relevant keywords that specifically target product searchers in the Shopee algorithm. With this premium tool and your Google + Shopee ads, you are bound to boost your visibility and sales in a short period of time. Contact us today and see how we can help.