If there's one thing we know about marketplace-initiated ad campaigns, it's that it's not always perfect. Sometimes you get the revenue you've been picturing and sometimes you only get a sales increase to a certain degree. If you're unlucky, you may not even notice a single increase in sales from your Lazada ads at all. 
But the good news is that this state of being unlucky is just a matter of inadequacy in preparation. It is a common mistake for us to believe that campaigns and promotions will naturally do its thing and improve your online sales. 
Unfortunately, a lot of online sellers can witness to the fact that this isn't always the case.
While campaigns are supposed to do most of the work, there are optimization strategies that you can do to make sure that you get your end of the bargain from the money you've invested in the campaign. 
Things That Can Go Wrong If You Run A Lazada Ads Campaign Ill-Prepared
Here are some of the things that can go wrong if you don't prepare enough for Lazada ad:
Ineffective campaigns (meaning no return on ad spend)

Undelivered orders

Lack of manpower to support incredible customer demand

Insufficient stocks 

Late deliveries

Order cancellations (which can impact your Lazada store in the long haul)
Lazada Pre-Campaign Best Practices
Contrary to popular belief, running a campaign for your ad to target potential buyers isn't an easy task but with the following pointers, you'll significantly increase your chances of hitting your target conversions:
Check Your PDP And SIS
PDP stands for product detail page and it's one of the most important aspects of the buyer journey since all information about the product in question is located here. Therefore, when you run your campaign, make sure that the information is accurate and updated (the promos to be specific). 
Make sure that any specifics such as discounts or free shipping are also available on the following:
Campaign homepage

Promo page

Product page banner

Customized category pages

Lazada Store Front
Gather And Collect Your Power Images
Two types of images are usually included in a campaign: the product images and the power images.
When we say power images, we are referring to the images that highlight exciting promotions or deals in your campaigns such as free shipping or discounts. 
For your second power image, it is important to dedicate it to the mechanics of the promos that you are running. If you have any campaign messages, you can also create an exclusive power image for it. 
Provide Timely Updates About Your Lazada Ads Campaign Through Feed Posting
Create urgency within your campaigns by informing your store followers via Feed Posting. You can publish a post one or two weeks before the start of the campaign just to alert and drive excitement within your community. 
During the day of the campaign, you can post on the feed an hour or a few minutes before the start of the campaign.
You can also announce that your stocks are going to run out soon as a way to drive more demand for the campaigned products. 
It might also be a good idea to share when you've restocked your campaign products to let latecomers know that they can still avail of your items. To make things more interesting, you can even post a video feed. 
Give Customers A Sneak Peek Of Your Campaign Through IM Chat
One way to increase your add-to-cart rate would be to invite the participation of active buyers. This means picking a select few on your Lazada IM inbox. You can send them teasers to give them a preview of what they can expect in your upcoming campaign. 
On the day of the campaign itself, you can give them a nudge to purchase your campaign products by sending them some secret vouchers. 
Use Lazada CEM To Chase Down Customers With Unpaid Orders While Inviting Them To Be An Active Participant In Your Upcoming Campaign
If you recently received orders that are unpaid, you can use Lazada CEM to encourage them to complete the purchase so they can participate in your campaign that will surely save them a lot of money in their shopping sprees. 
You can use the same feature to chase down buyers with unpaid orders for the current Lazada ads. 
Promote Your Products (The Same Products That You Will Be Using On Your Campaign) Through Seller Picks 
One of the most valuable skills you'll learn as an online seller is a resourcefulness. Despite already having a campaign set in place for your target products, we recommend that you seek the aid of seller picks. 
Apart from your paid campaign, you can update your seller picks and promote (for free) your target products as a way to boost traffic and visibility for the said products. As you do so, make sure that you have ample stocks (with the added traffic, sales will surely rise along with it). 
Guarantee  A Boost In Lazada Ads Conversions By Running A Subset Of Promos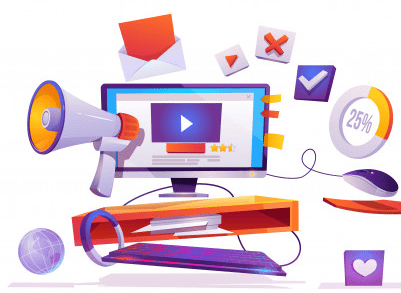 All online shoppers have a "saving mindset". Therefore, it will be a great boost for your sales to prepare vouchers prior to the campaign. And make sure that they are disseminated accordingly. 
Don't give customers a chance to turn down your Lazada ads by giving them a better deal option beforehand. You can do so by providing free shipping promos. 
Meanwhile, if your method of increasing revenue is to increase the basket size of your customers, Flexi Combos will surely help. 
If your aim for the campaign goes beyond increasing sales and leans more toward long-term brand awareness and visibility for your online store, it would be a good idea to intertwine your campaign with Lazada Slash It and Flash Sales. 
Create A Checklist That Will Make Way For A Seamless Lazada Ads Campaign Process
It's never true that when you run Lazada ads, all you have to do is sit tight and let the added revenue come rushing in. 
As a matter of fact, surprises can also come along the way. Some surprises are good but the ones that can compromise the success of your campaign are most unwelcome. 
To prevent unfortunate events from messing up your campaign expectations, we recommend creating a checklist for both the operational and commercial operations of your campaign. 
For the commercial aspects, here are some suggestions:
Sufficient stocks

Price competitiveness

BMO (Only For LazMall)

Tools and mechanics

Feed

IM chat to followers

Flash sales

Brand-driven traffic

Store/PDP communications and content
As for the operational aspects, you may want to add the following to your checklist:
Pre-pack hottest deals

Avoid cancellations and fulfill orders in a timely manner

Make sure there are enough packing materials and manpower

Dedicate a good part of manpower to chat to prioritize good customer service throughout the campaign

Adopt a smooth flow of order fulfillment: print airway bill and invoice, pick-up item from inventory, pack and order, and then set the status to Ready To Ship
Will My Pricing Be Carried Over To The Next Lazada Ads Campaign?
Before ending it all here, we've decided to answer a common question we are usually asked about running Lazada campaigns. 
So, will your pricing be carried over to the next campaign? Yes. Please make sure to read the terms and conditions before agreeing to join. 
How was your first Lazada campaign like? We'd love to know your experience in the comment section.