SE Asia's brands and online merchants get many benefits from the customer demand that  Lazada generates via marketing/promotions, giving trust to consumers. One key underrated benefit that brands and merchants receive is the additional marketing promotions that come from Lazada via store followers.
One of the best ways for a brand store to keep in touch with Lazada customers is to set up an efficient process to consistently increase your Lazada store followers.
What Is The Importance Of Lazada Store Followers?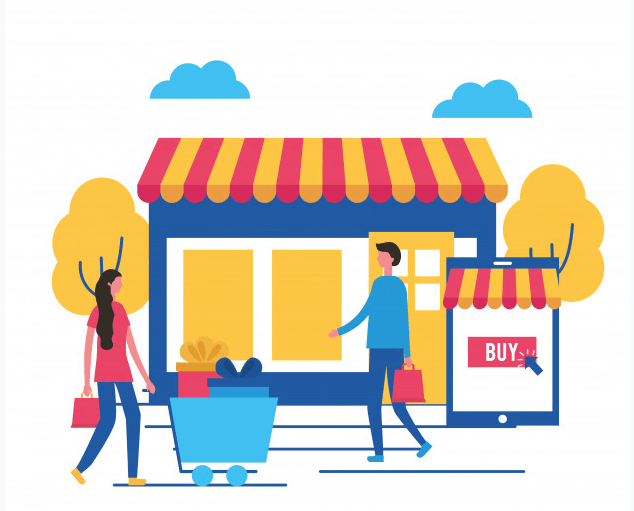 Your Lazada store followers can help you in two ways:
It can help you determine if your marketing techniques are working
It's one thing to drive new people to your product page and it's another thing to convert them into a buyer. 
But the most important thing of all is that this particular customer comes back to you again. This indicates that you have a good overall seller performance. 
A clear sign that you were able to meet the expectations of your customer is his willingness to see more of what you have to offer. 
It can give you an-easy-to-access audience
Discounts and vouchers are some of the most popular ways to boost traffic in Lazada but due to the number of sellers also joining the campaigns, you might not get as many gains from your initiatives as you expect to. 
Growing your Lazada store followers gives you a guarantee that you will have an active audience that will participate in the marketing campaigns that you push out. 
How To Effectively Increase Your Lazada Store Followers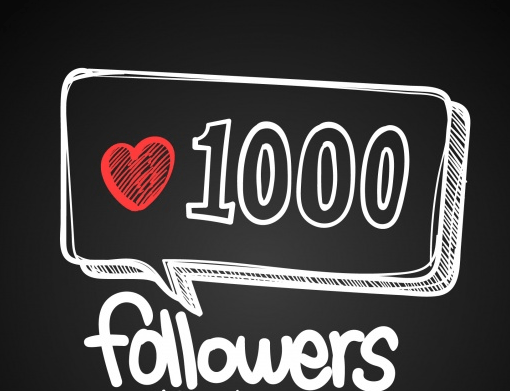 1. Ask Your Customers To Follow You 

Buyers usually send inquiries to sellers through the Lazada messaging feature. This capability of Lazada that lets you have a one-on-one conversation with your buyer gives you the opportunity to encourage him to follow your business page to stay updated with new products or promotions that you run. It doesn't hurt to ask anyone that raises an inquiry to your store to become a follower. 
2. Share Your Lazada Store On Social Media Groups Organically
These days, there is an option to purchase Lazada store followers. While having huge chunks of followers might look good on your business page, it does not do much to help you edge closer to your ultimate goal which is to improve sales. 
Therefore, growing your followers organically is a much more effective approach. Social media websites like Facebook and Instagram are free tools that you can use to organically spread brand awareness. 
3. Drive Paid Traffic To Your Lazada Store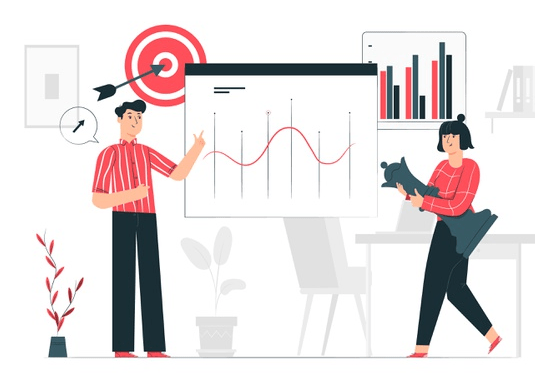 You can create a paid advertising campaign that requests users to go to your store and follow your store. Simply set the landing page in your ad to your store and track the progression.

4. Run Exclusive Promotions Visible Only To Followers (and tell non-followers about them)
Giving away discounts and vouchers that are only exclusively available to fans gives you the opportunity to encourage people to follow your Lazada business page. 
Lazada gives you the option to create new vouchers. That being said, you can encourage people to follow your business page in exchange for voucher codes. 
5. Create A "Follow Prize" Voucher
Displaying or featuring products that are priced attractively and are of high-quality may be sufficient to convince a buyer to make a purchase.
But it's not always enough to make the buyer want to follow your Lazada store. For that effort, you need an extra push of motivation.
What better way to do so than to offer a "Follow Prize" voucher. The thought of saving extra money from shopping makes buyers more excited about making a purchase.
So upon seeing the Follow Prize, you can guarantee that the buyer will not only take up on the offer, he will also be inclined to also purchase a product after following your store.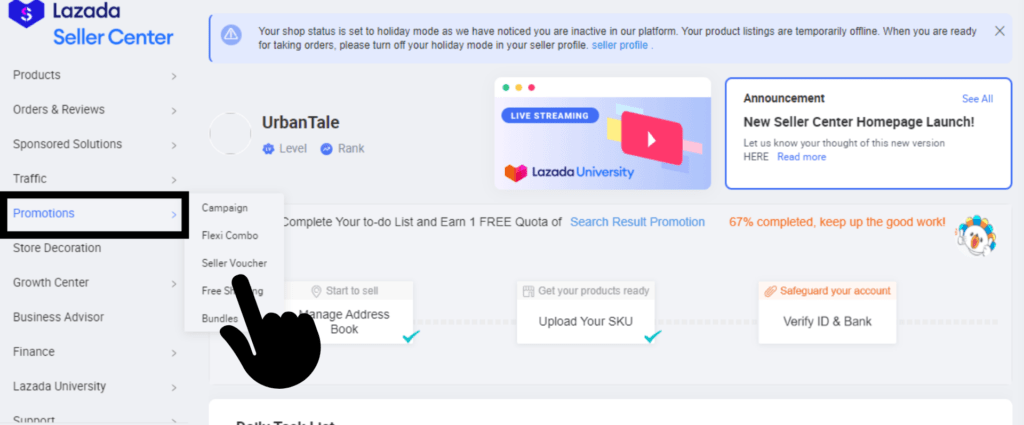 To create a Follow Prize, simply login to Lazada Seller Center, go to Promotions, and then click Seller Voucher.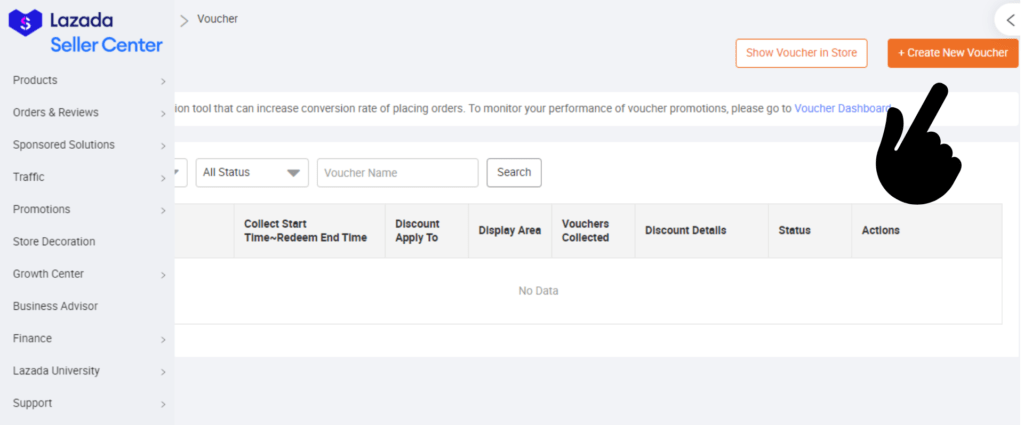 Click Create New Voucher.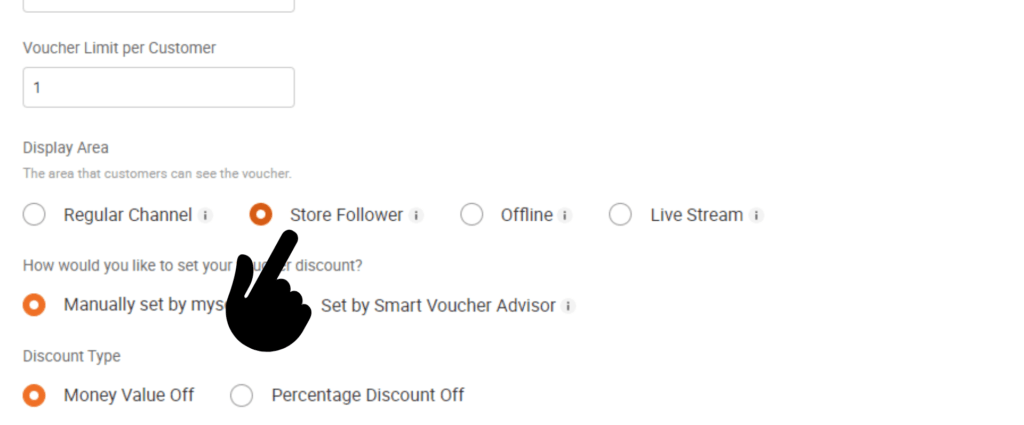 Enter all of the necessary details and make sure that the voucher is set to Store Follower. Submit the form.
6. Proactively Send Follow Invites On Lazada Chat
When a buyer sends you an inquiry through Lazada Chat, you will notice that there is a notification on top of the conversation bubble if the buyer hasn't followed you yet. In that case, you will have the option to send a Follow Invite through that chat.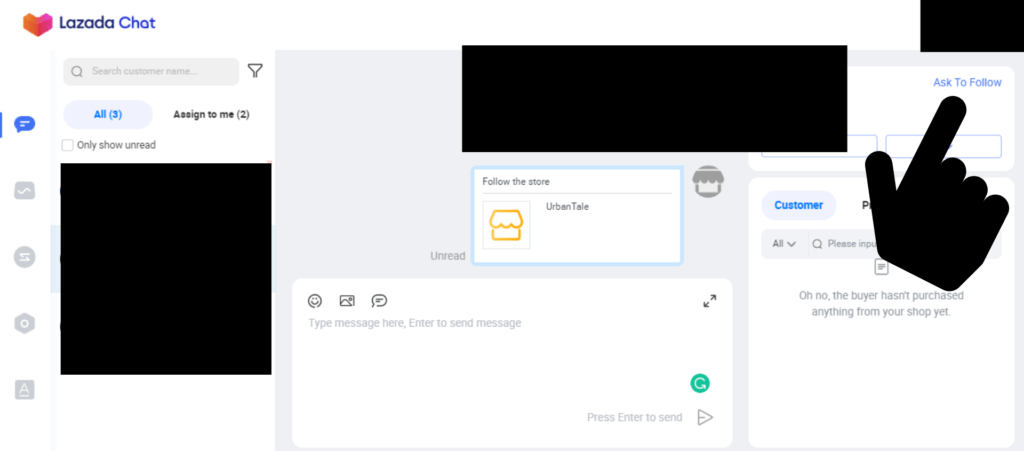 Simply click on Ask to Follow as illustrated in the image above and then a follow invite will be sent through that conversation. The buyer can just simply click the Follow button instead of going directly to your store to follow.
Sometimes, even after a buyer has become a consistent customer, he still forgets to follow your store. One, he may not be familiar with it. Two, he might be too excited to purchase a product that following your store never crossed his mind.
One way to encourage buyers to follow your store without being too demanding would be to use this method.
7. Offer Gifts To Current Followers
Under the Orders tab in Lazada Seller Center, you can view all the orders you've received from the time you've started selling online. With that, you can create a record of your most frequent and loyal customers.
Keeping this kind of record is useful for thanking your loyal patrons. Once you have your list of loyal customers, you can send vouchers exclusively to these customers. Maybe you can also add in some freebies to those vouchers when used. This will make your customers feel important and special and might just be the push they need to encourage them to invite their friends and family to follow your store as well.
In Conclusion

There are plenty of ways to drive more sales to your Lazada business but in the end, what matters most of all is how to sustain and retain the buyers that you already have. In this case, your Lazada store followers can be a pretty good determinant of that. We laid out some basic ways for you to increase your followers and hope it helps.
If you still want to take things up a notch, Split Dragon can offer you software, data, and resources that can help grow your Lazada business. Get in touch with us today and see how we can help!